This post is updated based on new information.
The upcoming 15th movie of One Piece, i.e., One Piece Film Red, is scheduled to be officially released on August 6, 2022. Eiichiro Oda is serving as the general producer and supervisor of the Red movie. In a recent interview, Oda sensei unveiled that One Piece Film Red will surface the light on some most prominent mysteries, and it exponentially raises its hype. Everyone desires to know what exactly will happen in this movie. Will Shanks fight someone, who will be the main villain, or do we see Luffy Gear 5 one more time? There is a bucketful of questions that make discussions more engaging.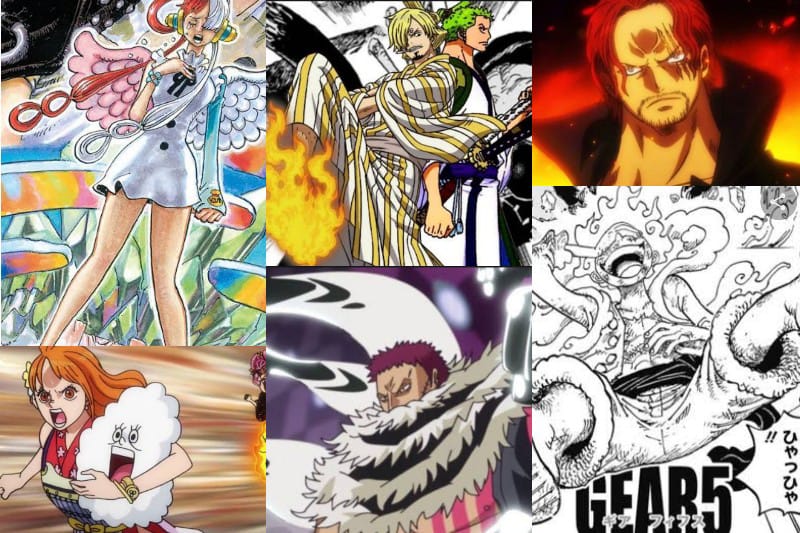 Recently, some hard-core fans surfaced brief spoilers regarding the plotline of Film Red. Thanks to them, these spoilers bestow the answers to some of the most demanding queries. And honestly speaking, it will definitely blow your mind. Once again, Oda sensei has shown an unexpected plotline in Film Red. According to him, Film Red is going to be much more jaw-locking than other One Piece movies. So now without any further delay, let's discuss the spoilers of One Piece Film Red.
Additional One Piece Film: Red Spoilers (About Shanks & Red Hair Pirates)
Shanks' bounty 12 years ago was 1.004 billion berries. He is known as "the killer of Color of Observation Haki", which doesn't let his opponent see through the future. Shanks uses his burning sword to villains.

1-year-old Shanks was found in a treasure chest by Roger and Rayleigh that was stolen by Roger when God Valley incident happened.

Luffy will meet Shanks although Luffy is unconsciously down. The scene where Luffy as Nika and Shanks will attack their enemy at the same time will be awesome. Shanks will warn Kizaru and Fujitora, "If you're gonna steal Uta from us, be prepared to die!" and release Conqueror's Haki.

Kizaru will sweat to see Shanks' Haki , "So…this is the Haki of Yonko Shanks.." Fujitora will decide to retreat, saying they shouldn't start a "war" despite many citizens near them.

In the film, Shanks gets beaten up in his face by many manipulated citizens, but he won't attack them and just endures, worrying about their health. On the other hand, Kizaru instantly tries to kill citizens who attack him.

Kizaru will try to kill citizens with his laser beam since they attack Marines. Beckman will prevent him as seen in Marineford. Kizaru will say, "It's sarcastic that pirates protect citizens and Marines kill them." Akainu will order to kill Uta no matter how many citizens die.

According to Gorousei (Five Elders), Shanks belongs to "Fearland Family." Maybe it means Shanks was a member of the Celestial Dragons?
About Red Hair Pirates
Beckman is good at Haki and rifles, whose bullet penetrates his enemy. He loves women and is popular among women. Yasopp never misses his mark and loves dancing. Lucky Roo is a cook and is not good at handling women. He is good at Haki and attacks like a bowling ball.

Bonk Punch and Monster are musicians. While Monster beats fodders and gain time, Bonk spends some time and releases a strong punch to a formidable enemy in one breath. Oda wrote his power is super-strong. Limejuice fights with a electric stick "in the air like Sanji".

Hongo is a doctor and so familiar with weapons that he can rip apart weapons instantly. He loves a clean environment. Building Snake is a navigator. He attacks with a stomping kick. He fights with acrobatic juggling two-sword style. He is good at defense.

Howling Gab attacks with cutting howling. He hates insects and ghosts. Rockstar attacks with his "smashing-up sword style". He digs a hole with his sword like a drill. He has a strong sense of justice and wants others to follow rules.

EDIT: Ben Beckman stops Kizaru in the movie, as happened in Marineford, and he even showed Haki with his hand and grabbed the shots fired by the Navy. He shoots haki bullets too.

Yasopp shows very powerful observational Haki as he can communicate with Uta's world and Katakuri can barely see his own Haki.

Lucky roux attacks like cannonbolt from Ben 10.
---
One Piece Film: Red Spoilers
Many people estimate that One Piece Film Red will be blockbusting, surpassing even Demon Slayer movie: Mugen Train. It is because Film Red was released in Japanese and got a positive response from the Japanese audience.
According to them, it will be emotional and different from previous One Piece movies. This movie is for both those who love OP and those who do not know anything about OP.
Many of them are praising the battle, the songs, and characters like Uta and Shanks. In addition, after going through the spoilers, you'll also realize that this movie will blow your mind. 
Even Artur from the Library of Ohara tweeted, "Film Red will seemingly not be cannon in terms of manga timeline continuity, but suggests that cannon information may be revealed in it."
Below is the Twitter post. 
https://twitter.com/OP_NEWS2022/status/1550536050124021760?s=20&t=9bxUns3i1r-uAdmyVD-amA
Now, according to the spoilers, One Piece Film Red will show Luffy in Gear 5 one more time in the end. However, it will not be for a long time and with details.
We will see a glimpse of Luffy in Gear 5, and he is in all white with no coloring.
It will be incredible to witness Luffy in Gear 5 before the original

anime release.
Shanks will have a short and ordinary fight with Vice-Admiral Momonga, and he will knock him out with his Conqueror Haki. Kizaru and Fujitora will decide to retreat after seeing Shanks' Haki. As per them, their fight will cause damage to civilians.
Uta is not the biological daughter of Shanks. Instead, he found Uta in a treasure box when he was young. The crew finds Uta crying inside the box, and Shanks calms her by singing a little.
Shanks and Luffy will acknowledge each other, but they will not meet face-to-face in the movie.
Big Mom Pirates will arrive to seize Uta for their collection. Katakuri and Oven will play a significant role, where Katakuri will fight alongside Shanks due to some circumstances.
In the end, Zoro and Sanji will fight the last boss together, which is enormous, and everyone will pair up with an unexpected person. Nami will use Zeus, and Robin will use her Demonio Feur attack. And "UTA is the FINAL BOSS."
Below, we have attached the Twitter post.
https://twitter.com/OP_NEWS2022/status/1550492132095340545?s=20&t=9bxUns3i1r-uAdmyVD-amA
Note: There is no confirmation that these spoilers are 100 percent accurate; however, the major plotline will remain the same. 
That's all for now. You can go through some clips and pictures of One Piece Film Red on Autur's Twitter profile. Moreover, many other Twitter pages have also surfaced more information regarding the movie, but it is not one hundred percent confirmed. We will be back with another update. Till then, stay tuned with us and read the other articles below. 
---
Do small things with great love.
Follows us on Twitter for more updates.
Also Read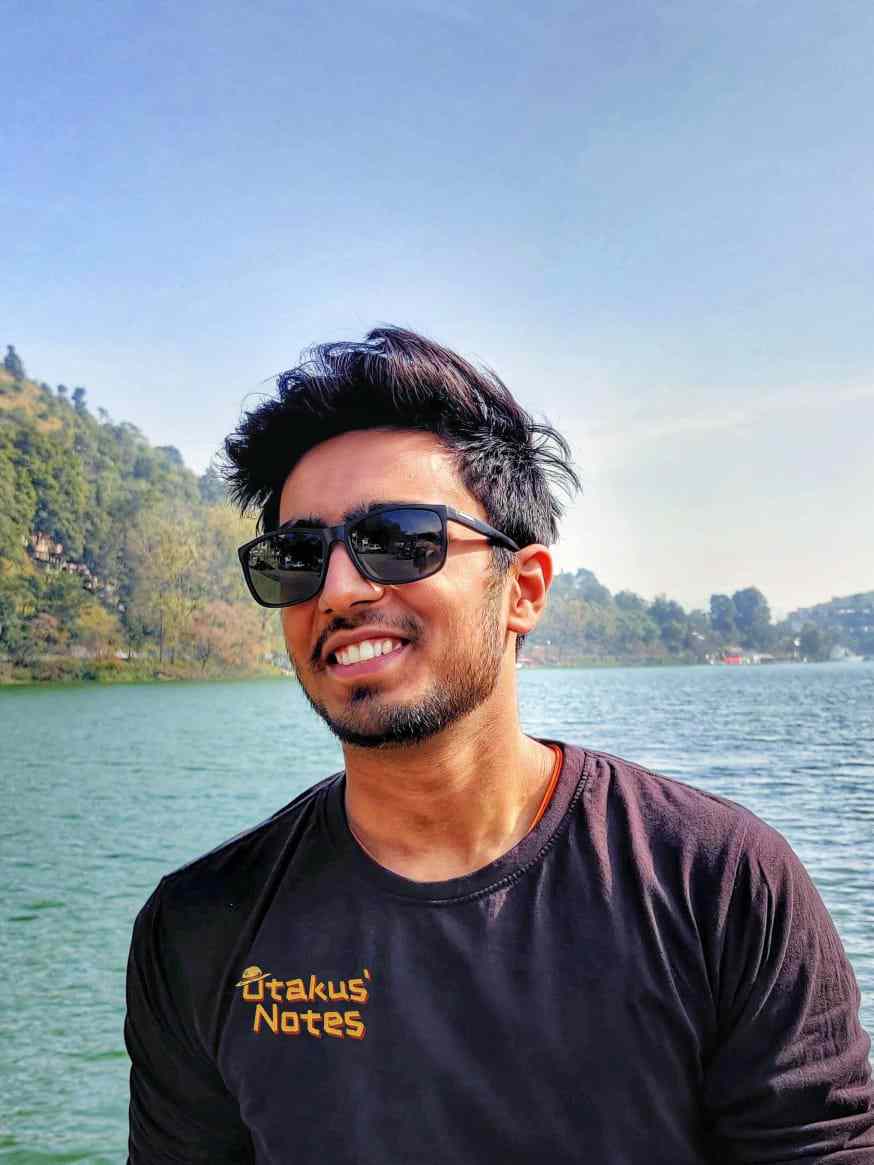 Engineering edified me dreams' propelling. And being an Otaku, a superlative dream of mine engulfs experiencing anime to its deepest quintessence and inditing my perspective towards it. Ultimately, anime blogging carved a path towards my desire and made me stand up to you.