Bakugo's return has changed the odds of the Heroes defeating Shigaraki and All For One. The recent chapters also delve into Quirks and how they are developed with the users' physiology. The upcoming chapter of My Hero Academia has a lot of interesting possibilities and that's why we'll jump right into My Hero Academia Chapter 407 spoilers and raw scans.
My Hero Academia Chapter 407 Spoilers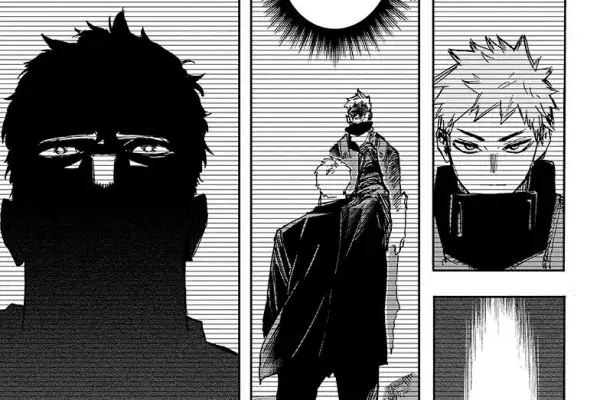 According to the spoilers, the title of My Hero Academia Chapter 407 is "Paranormal Orphan." This chapter finally explores the origin of All For One and Yoichi, the first user of One For All.
The chapter starts with a disease-riddled woman on the street who has developed some kind of small spike-shaped tumor on her left arm. However, she didn't pay attention to it as she was drained from the babies she was carrying.

The woman later died during childbirth and the spike-shaped tumor disappeared from her arm. The bodies of her and the babies she delivered were eaten by rats but the current of the river saved the children by washing them away.

One year after this incident, the glowing child of born in China. Soon after that, more babies were being born with special powers. Not only that but children who hadn't reached puberty yet also began to show mysterious abilities.

Many studies were made on this topic which revealed that the appearance of these powers changed a crucial genetic factor. However, the governments were reluctant to share this information with the public to prevent discrimination.

Some years later, a group of anti-meta believers attacked a child who would later come to be known as All For One. The child murdered them all in cold blood and when stopped by his frail younger twin, kicked the boy away.

At that time, All For One only had the spike Quirk which he'd stolen from his mother. He'd later also steal the Quirk of the person who was born with a glowing body after the man was revered by the world. But Yoichi still believed in the goodness of his brother.

All For One believed that the only people who deserved to live were the people who had something to give him. However, Yoichi was different since he considered his twin brother to be his own.

But the appearance of Kudou, the second user of One For All changed everything. The chapter ends with Yoichi escaping with Kudou's hand in his and All For One screaming behind him, "If you're not mine, then you don't…"

The last panel shows the hand Yoichi was holding Kudou's hand with cut off and bleeding.
---
My Hero Academia Chapter 407 Raw Scans
#MHA407 #MHASpoilers
Horikoshi really gave this mf one of the creepiest backstory I seen in a while- pic.twitter.com/2ghcYk7NSK

— Tomura 🐐 (@shiggishot) November 15, 2023
also thinking about AFO having a sentimental side (that he refuses to admit to). he's taken and given so many quirks over the years, yet still has and actively uses his mother's quirk #MHA407 #MHASpoilers pic.twitter.com/mXsifHY1hN

— all might big naturals (@DA1KA1JU) November 15, 2023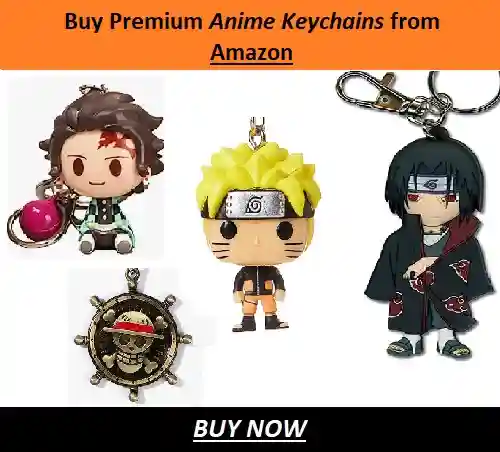 #MHA407
Nana calling OFA romantic and this being how it was BORN??? Yea this isn't even subtext atp. They fell in love at first sight. pic.twitter.com/y7BL9NOTQb

— 🧡dkbk/bkdk canon💚 KACCHAN IS BACK! (@Dekacchann) November 15, 2023
#MHA407
I wonder if part of AFO's possessiveness of Yoichi stems from the fact Yoichi was the first "thing" he ever had in his life. pic.twitter.com/t6QdgqQq9t

— Melissa (@Melissa14489142) November 15, 2023
---
My Hero Academia Chapter 407 Release Date
The release date of My Hero Academia Chapter 407 is Sunday, November 19, 2023. The release time, however, is different in different time zones. Here is the schedule for the release time of the upcoming chapter:
Pacific Standard Time: 7 AM, Sunday, November 19, 2023
Eastern Standard Time: 10 AM, Sunday, November 19, 2023
Greenwich Mean Time: 3 PM, Sunday, November 19, 2023
Central European Time: 4 PM, Sunday, November 19, 2023
Indian Standard Time: 8.30 PM, Sunday, November 19, 2023
Philippine Standard Time: 11 PM, Sunday, November 19, 2023
Japanese Standard Time: 12 AM, Monday, November 20, 2023
Australia Central Standard Time: 12.30 AM, Monday, November 20, 2023
My Hero Academia Chapter 407 will be available on Shueisha's official platforms: Manga Plus and Viz Media. There will be a break next week, so Chapter 408 will be released on December 3, 2023, instead of next Sunday.
---
Do small things with great love.
Follow us on Twitter for more post updates.
Also Read:
Anamika loves words and stories and putting them to pages. She also loves anime, manga, books, movies and everything fantasy. She has been a fan of anime since childhood and her admiration for it only grew with years. Her passion for writing is even more elevated by writing about the things she loves.