Last updated on January 27th, 2022 at 09:48 pm
Tatsumaki, also known as Tornado Of Terror, her hero alias, is an S-Class Rank 2 professional hero of the Hero Association from the manga One Punch Man, a webcomic series created by ONE. She is an esper and one of the most powerful heroes of the Hero's Association.
Besides great abilities, Tatsumaki is also one of the most beautiful characters in One Punch Man series. Also, the series unveiled her past and relation with Blast, the Number 1 Hero. In the past few chapters, we have seen her in combat mode against the fusion of Psykos and Orochi, the two Dragon-level threats. And in the end, she alone crushed and twisted the whole Monster Association Base. Therefore, in this article, we will discuss some of the great abilities of her Psychokinesis. So, let's begin;
Power of Tatsumaki-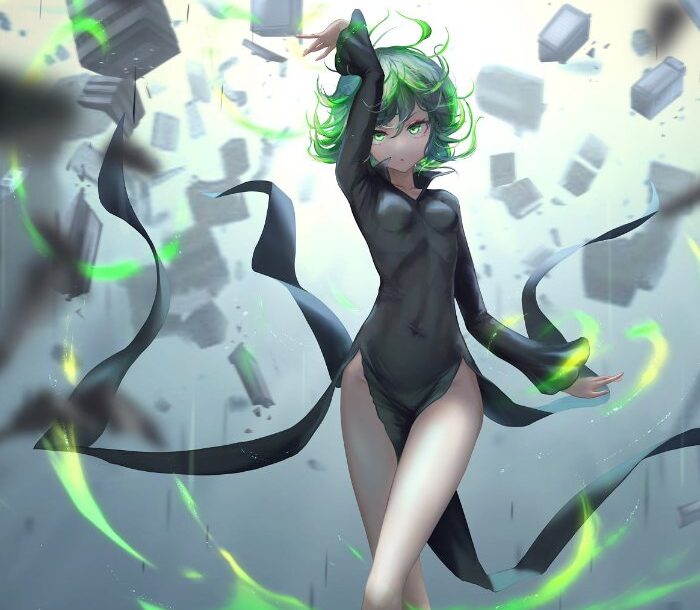 She is the most powerful esper besides being one of the most powerful heroes in the world of One Punch Man. Her abilities are so great that people believe she is undefeatable by ordinary means and tends her as the ultimate weapon of the Hero's Association.
Psychokinesis: Tatsumaki's main power is a psychokinetic ability that grants her to control objects with her mind; it even surpasses Geryuganshoop. Previously, during Alien Conquerors Arc, she was seen effortlessly stopping a bombardment attack from Boro's giant spaceship by lifting hundreds of boulders into the air and even pulling down meteors from space to crush her foes. Also, during Super Fight Arc, she briefly fought against Hundred-Eyes Octopus, an enormous Demon-level monster equal to the size of a skyscraper; she easily sent the demon in the air and crushed it by using her psychokinesis power. According to the manga illustrator Yusuke Murata, she can lift the entirety of Z-City.
Flight: Using psychokinesis on herself, Tatsumaki can defy gravity and fly through air at a very high speed.
Abilities and Skills of Tatasumaki-
At the ghost town within Z-City, the battle began as Tatsumaki fought against Evil Eye; she crushed the monster by twisting it into oblivion. Later, she was seen in combat with Gyoro Gyoro and quickly gained the upper hand over Gyoro Gyoro in their fight while protecting herself from Orochi's electricity by crafting a barrier. After defeating Gyoro Gyoro, she pulled a humanoid figure out of its body and realized the figure was Fubuki's friend who became enemy, Psykos.
Later, using the transponders' location, Tatsumaki enclosed the underground heroes in psychic barriers and lifted them to the surface. After ensuring their safety, she lifted the entire Monster Association Headquarters out of the ground while simultaneously shielding multiple other heroes inside the facility and flew out of a building moments before the fusion between Psykos and Orochi emerged.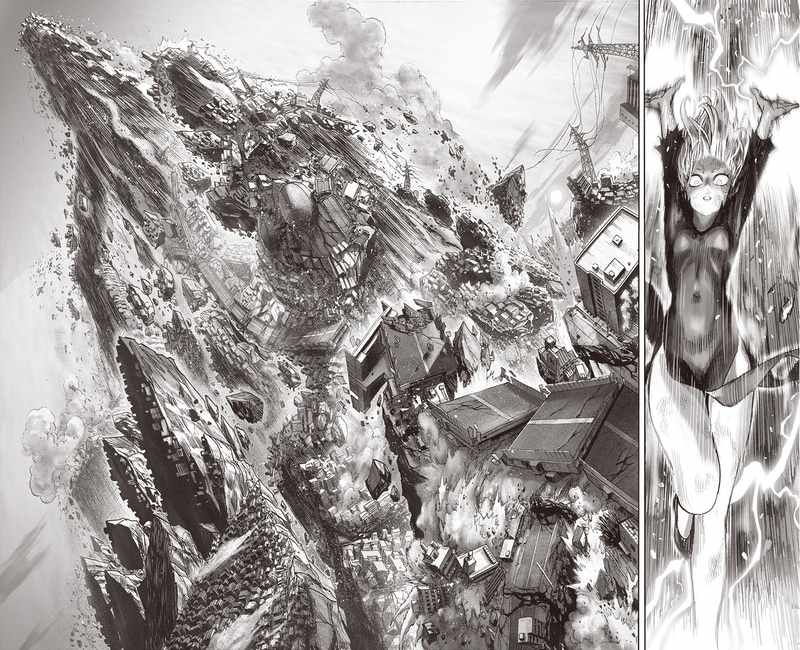 Finally, after saving the other heroes out of the Monster Association HQ, Tatsumaki was shown to have the upper hand against the fusion of Psykos and Orochi by being able to easily stop one of the fusion monster's largest energy attacks and deflected it away as well as being able to restrain the monster to the point that it couldn't even lift a finger. She later completely destroyed most of the fusion monster by twisting it, causing the entire City Z to become distorted in the process.
---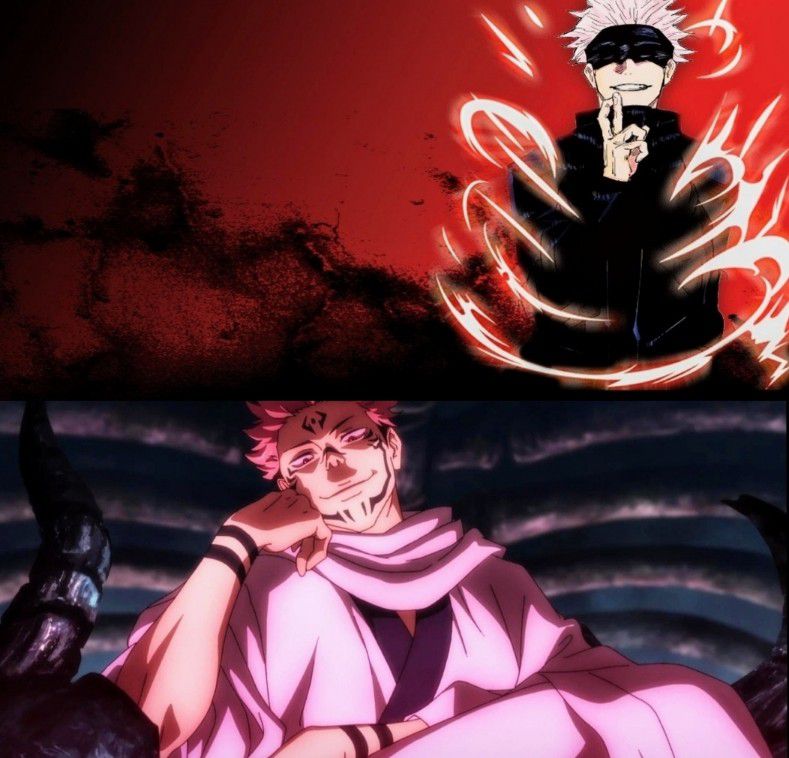 Must Read- Who will win Satoru Gojo or Ryomen Sukuna in Jujutsu Kaisen?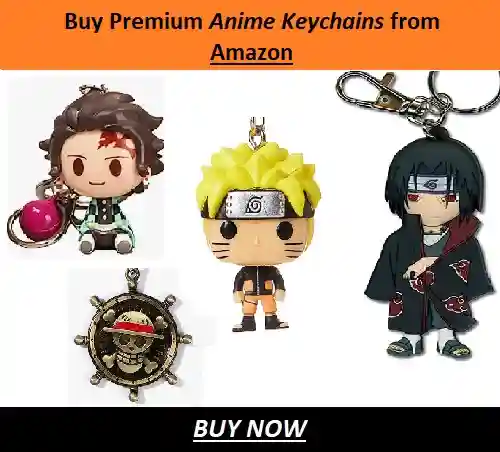 ---
After Psykos fled from the battle, Tatsumaki prepared to finish Orochi by pulling a rock formation in the shape of a spear out of the ground. She charged up the spear with psychic energy and launched it at Orochi while spinning it rapidly, shredding the monster to pieces.
Psychic Barriers: Tatsumaki erected barriers that varied in size for defense, which were strong enough to withstand Orochi's combined energy blasts. She was also able to create a barrier so great that its size almost enveloped the entire Z-City, as well as being able to invert and add another layer to the barrier in order to trap any target within it.
Gravitational Wave: Psykos used this ability against Tatsumaki, with the gravity around her having been increased by 300, but she was unaffected by the attack. Tatsumaki used a variant of this technique in which she surrounded an opponent with her psychic powers and compressed them until they disappeared from existence.
Chi Manipulation: An ability to immobilize and cause discomfort to a person by bending his/her life force. This power was less effective against people with strong willpower like Golden Sperm and almost futile against those who have broken their natural limiter or have come close to such a feat.
In terms of physical strength, Tatsumaki is far more superior than others. And perhaps the second or third strongest living character in the world of One Punch Man, besides Saitama and perhaps Blast. Darkshine once told Garou that if the latter fought against Tatsumaki, he would instantly lose. She is fully capable of destroying a city single-handedly. Tatsumaki aims to continue her duties as a hero and won't hesitate to show her opponents why she's nicknamed the "Tornado of Terror."
---
Follow us on Twitter for more post-updates.
Also Read-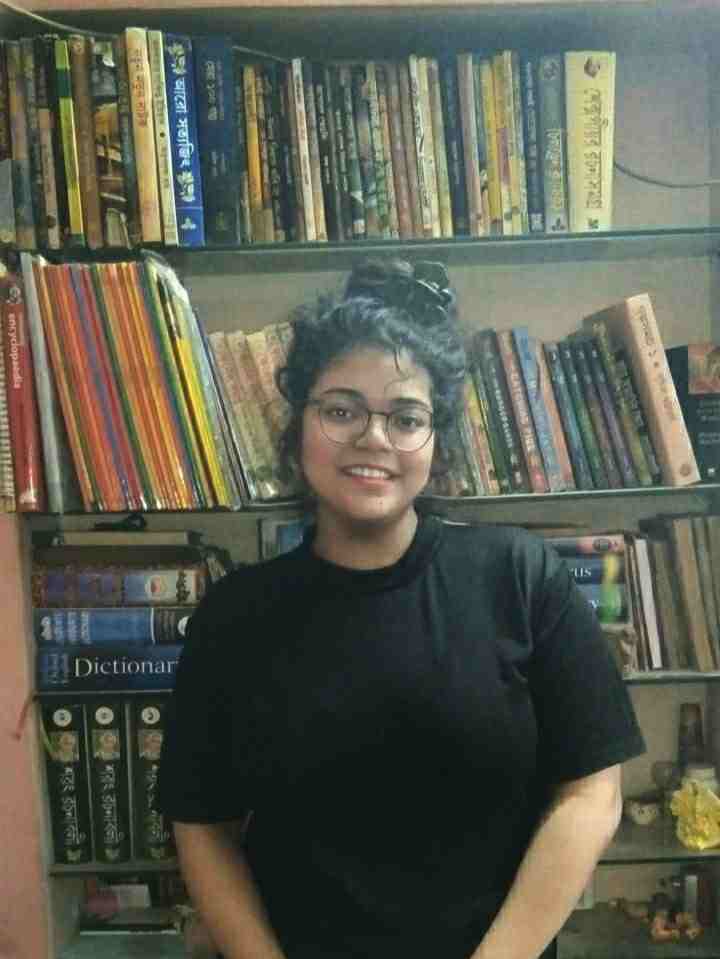 Namrata is a nature lover and frequently spends their time making elaborate plans of settling near the banks of Manasarovar lake with their best friend. If not, then they can be found reading mangas, books, comics, or science journals. Quite interested in science and will start talking about its endless theories if given the opportunity.