South Korean actresses are famous for their talent and beauty. Their sense of style and natural charm not only creates a buzz in Korea but also steals the hearts of international fans. Hence, we present this article on the Top 10 Prettiest Korean Actress of 2021. 
These stars are famous not only for their beauty though, as their personality shines brighter their looks. They are versatile actors who made a name for themselves with sheer hard work and diligence. 
Now go ahead and read our picks for the Top 10 Prettiest Korean Actress of 2021.
---
Must Read- Best Korean Movies and KDramas on HBO Max (2022)
---
Top 10 Prettiest Korean Actress of 2021-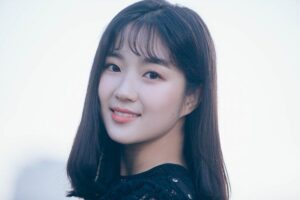 Age – 25
Popular Movies/ Dramas – Sky Castle, Extraordinary You, Midnight
Kim Hye Yoon is a new face who got considerable recognition within a short amount of time. She first had her role as a supporting character in the series Samsaengi. 
It was after only 2019 that she started to take more prominent roles and got major success with the satirical drama Sky Castle. She is also a good student as she studied at the prestigious Konkuk University with a full scholarship. 
---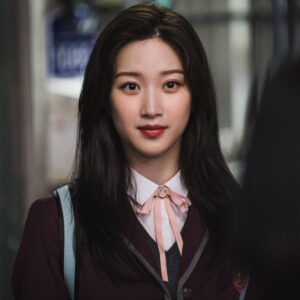 Age – 25
Popular Movies/ Dramas – Welcome to Waikiki 2, Find Me in Your Memory, True Beauty, Twenty Again 
Another pretty Korean actress is Moon Ga Young, who was born in Germany. She started her career as a child actress and has appeared in both movies and dramas.
Mimi, a mystery romance drama, was the first project in which she played a titular character when she was a teenager. After that, she played side characters in hit dramas like Jealousy Incarnate and, Live Up to Your Name.
---
Age – 31
Popular Movies/ Dramas – The Heirs, Pinocchio, Doctors, Memories of the Alhambra, #Alive 
Park Shin Hye is a successful actress as well as a beautiful singer who has acted in many acclaimed works. Her first work was Stairway to Heaven, after which she started to get more recognition for her acting.
Her acting in the musical series You're Beautiful as a cross-dressing woman gave her a new fanbase. After this, she has acted in more highly recognized dramas and movies, for which many consider her as one of the most prolific actresses of her age. 
---
Age – 28
Popular Movies/ Dramas – Bel Ami, The Producers, Moon Lovers: Scarlet Heart Ryeo, My Mister, Persona, Hotel del Luna, Shades of the Heart
Lee Ji Eun, or IU, is one of the most famous Korean singer-songwriters who later turned into a thriving actress. Her albums enjoy significant success and, her songs even ranked number one on billboards 100 greatest k-pop songs of 2010 list. 
Her acting career started when she got a supporting role in Dream High and then starred in minor roles for movies like Real, Shades of the Heart, etc. She is one of the few actresses who could continue a successful singing career with an equally booming acting career.
---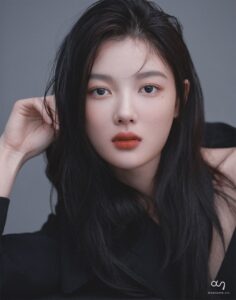 Age – 22
Popular Movies/ Dramas – Love in the Moonlight, Backstreet Rookie, Clean with Passion for Now, Because I Love You
Kim Yoo Jung is another talented and beautiful South Korean actress who started acting at a very young age. When she was only 5, she debuted as a model for a confectionery brand.
Her major breakthrough came with the historical romance drama Love in the Moonlight, and from then on, she has actively charmed audiences with her acting skills. She also ranked 8th on the Forbes Korea power celebrity list when she was only 17. 
---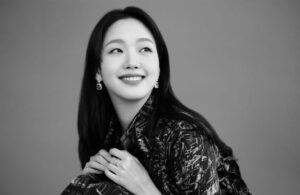 Age – 30
Popular Movies/ Dramas – Cheese in the Trap, Guardian: The Lonely and Great God, The King: Eternal Monarch, Yumi's Cells, A Muse, Tune in for Love
Kim Go Eun is one of the most versatile actresses who has natural beauty in the Korean industry. Even though she has acted in limited projects, audiences praised all of them for her diverse acting skills.
Initially, she wanted to become a filmmaker, and hence, studied drama at the Korea National University of Arts. But later, she was able to bag the role for her first movie even without appearing in a single film or drama before. After that, she got staggering success with her role in the fantasy romance drama Goblin.
---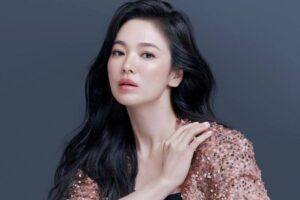 Age – 40
Popular Movies/ Dramas –  Descendants of the Sun, Encounter, Now, We Are Breaking Up, The Queens
She is considered one of the most beautiful Korean actresses, who achieved international recognition for giving many hits. Her most famous work is definitely Descendants of the Sun, which became insanely famous. 
In the Korea Power Celebrity list of 2017 by Forbes magazine, she ranked 7th. Apart from that, she is part of The Troika, along with her fellow talented actresses Kim Tae Hee and Jun Ji Hyun, who are grouped together for their beauty, and achievements. 
---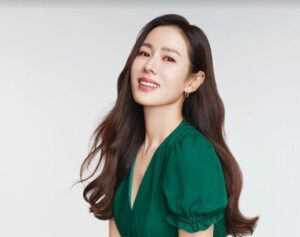 Age – 40
Popular Movies/ Dramas – My Wife Got Married, Personal Taste, The Pirates, Something in the Rain, Crash Landing on You
She is one of the prettiest Korean actresses and, her first leading role was in the drama Delicious Proposal. She achieved high recognition with Chi-hwa-seon, which won the best director award at the Cannes Film Festival.
From then on, she acted in diverse roles for which she got many awards. She found brand new attention with her global hit Crash Landing on You which, became a huge success. Her future projects include a Hollywood movie where she would act opposite Sam Worthington.
---
Must Read- Top 15 Best Isekai Anime on Hulu, Crunchyroll & Funimation
---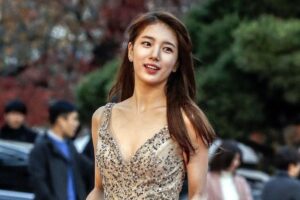 Age – 27
Popular Movies/ Dramas – While You Were Sleeping, Vagabond, Start Up, Architecture 101
Due to her extreme beauty and charisma, many call her "nation's first love" in South Korea. She started her career as a member of the popular girl group Miss A under the famous JYP Entertainment.
Her debut film was Architecture 101, where she played the supporting role. She is also the first celebrity who got a Rookie Award for singing, drama, film, and variety.
---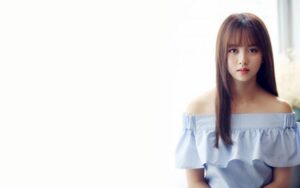 Age – 22
Popular Movies/ Dramas- Love Alarm, River Where The Moon Rises, The Tale of Nokdu, Page Turner
Kim So Hyun is one of the prettiest South Korean actresses in the Korean industry who began her career at a very young age. This is why many fans like to call her "nation's little sister."
She acted in various movies and dramas which, honed her acting skills aptly. She is only 22 years old and, she already has more than 10 million followers on her social media account. Despite her young age, she never backs away from diverse roles and even gracefully plays characters much older than her. 
On that note, we conclude our list of Top 10 Prettiest Korean Actress of 2021. Sadly, we could not include all the deserving ladies but, we hope fans won't disagree with our picks. Stay tuned for more articles on your favored topics.
---
Do small things with great love.
Follow us on Twitter for more post updates.
Also Read-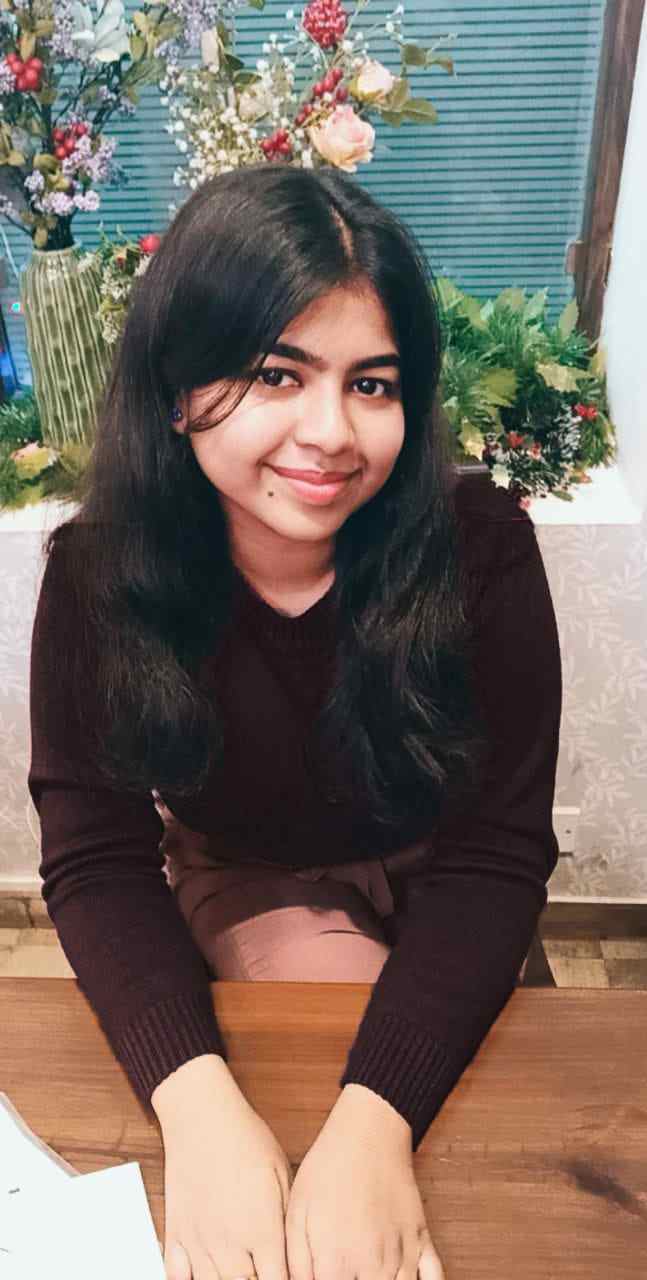 When I'm not writing for Otaku'sNotes, I can be found reading manga, watching anime, and shipping anime couples like there's no tomorrow. I also occasionally venture out whenever I need a reality check, but then soon, I find myself creeping back into my cozy abode. Nonetheless, I'm happy that I can write about my favorite topics and share my articles with enthusiastic readers.