Last updated on January 4th, 2023 at 12:32 am
Makeup and transformation webtoons have taken up the markets recently. With multiple ones flooding the webtoon world, True Beauty emerges as one of the most popular ones. The protagonist here is an average-looking girl who is a constant subject of bullying for her looks. 
Frustrated, Jugyeong Lim starts watching online makeup videos and soon becomes highly skilled in this genre. She enrolls herself in high school and soon witnesses her social standings skyrocketing as she emerges to become the prettiest girl in the school. 
Despite getting immense expertise in cosmetology, Lim's life is surrounded by constant fear; what if someone gets a hold of her secret? Will the cute guy she likes to accept her authentic self?
Therefore, for all True Beauty fans, we bring you ten webtoons like True Beauty.
10) To Love Your Enemy-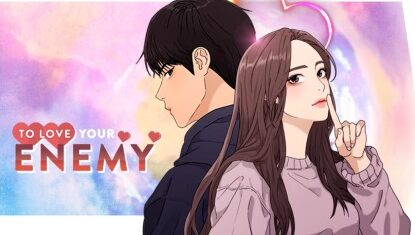 A story about to move on, "To Love Your Enemy" is a must-read webtoon if you are a fan of True Beuty. Yeon-hee Bae, whose life has been nothing but lies, decides to get over her past. 
However, at college, when she encounters such a person who has the potential to ruin her image, her hope to get over her past completely shatters. Amidst the various other happenings in life, can the two get their hands off their differences and accept each other?
---
9) The Makeup Remover-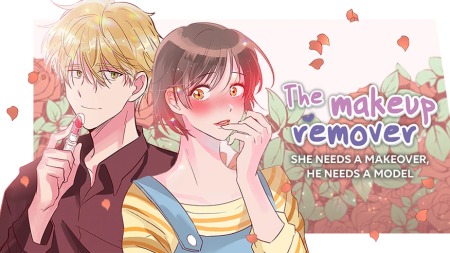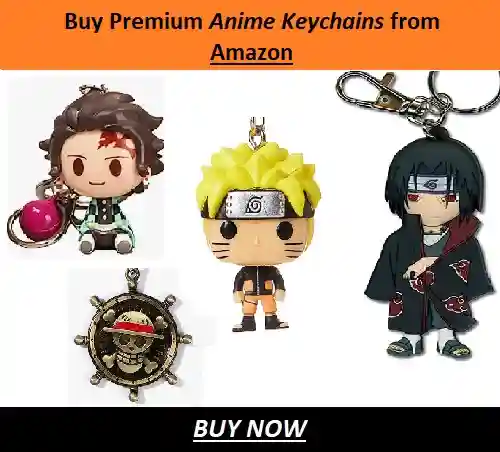 "The concept of accepting oneself the way they are" is the recent hot topic in today's market. The idea of self-love has caused many to point their fingers at the role of makeup and cosmetics. The primary plot of The Makeup remover revolves around the life of Yeseul. 
Told to study for years and then advised to undergo makeup courses makes her question the role of cosmetics in today's social norms. When all the webtoons are primarily based on transforming oneself for someone else, The Makeup Remover makes an entirely different place for itself.
---
8) Spirit fingers-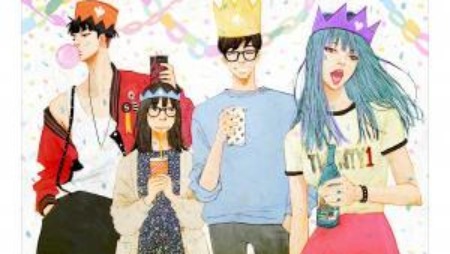 Created by Han Kyoung Chal, Spirit Fingers is the seventh webtoon in our list of webtoons like True Beauty. It revolves around the life of 18-year old Amy Song, who chooses a separate path to get over his awkwardness and lack of self-confidence. 
He joins a club called Spirit Fingers, a strange club that labels it as an art club. But is it truly an art and painting club, or is there something more to it?
---
7) Date First Love Later-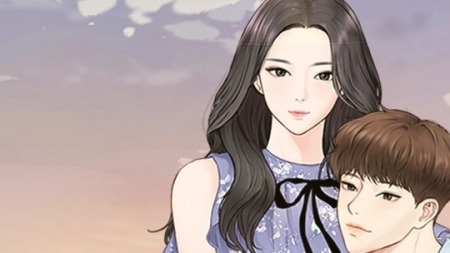 "Date First Love Letter" is a perfect example of how circumstances play a significant role in bringing two hearts together. A film student, Jaerim Lee, is fed up with the rumors surrounding him, labeling him boy love. 
On the other hand, Gauen Cha is frustrated with the senior's constant hitting on her. The two meet each other, solve each other's problems and slowly fall for each other's charm.
---
6) She's My Type-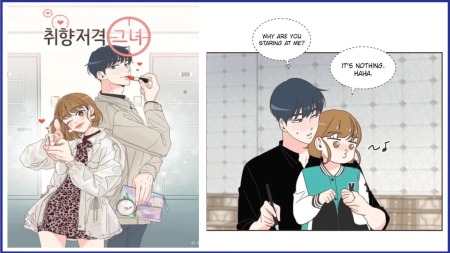 Being a tomboy isn't easy, as it further becomes a hindrance to getting to your love. This is what happens with the protagonist, Haedam, as she gets the bitter taste of being friend-zoned by her first love. 
She decides to transform herself and therefore seeks the help of her neighbor. This anime is quite similar to True Beauty as it involves the main character changing to fit into society's love standards.
---
5) unTouchable-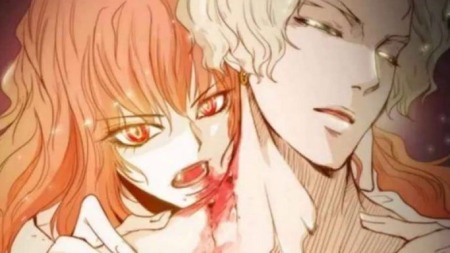 Created by Masstar, unTouchable tells us the story of a modern-day vampire Sia Lee. Unlike vampires from most stories, Sia refrains from sucking human blood. Instead, she sucks out energy with a simple touch. 
Sia has desired to touch her neighbor Jiho since the first day she saw him. However, things aren't easy as Jiho's mysophobia becomes the main hindrance to Sia's desire. Will she be able to beat his germaphobia?
---
4) Kiss Him Not Me-
Our protagonist here, Kae Serunima, has a keen interest in yaoi comics and fantasizes about men's homosexual relationships. When her favorite character gets killed off, she shuts herself behind the door for seven days. 
Finally, over her depression, she comes out and finds herself transformed into a charming girl, as she has lost quite a weight. Kae's transformation attracts many at her school, including four boys and a girl, and they now fight among themselves to win her, much to her frustration.
---
3) Cheese In The Trap-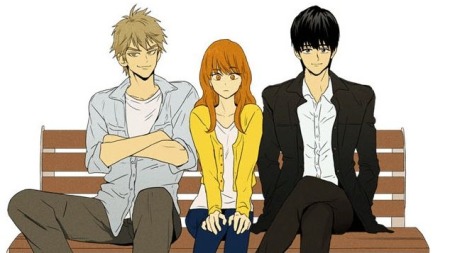 Next up, we have a webtoon whose storyline resonates quite well with its name. Cheese in the trap begins when our protagonist Seol returns to college after a long break. Things aren't the same for her, as she finds herself paired up with a senior, Jung, whose physical stats are near quite perfect. 
Their dating journey abruptly stops as things take a terrible turn. With no more butterflies around and a near-gone spark, is Jung to be blamed for it?
---
2) My Id is Gangnam Beauty-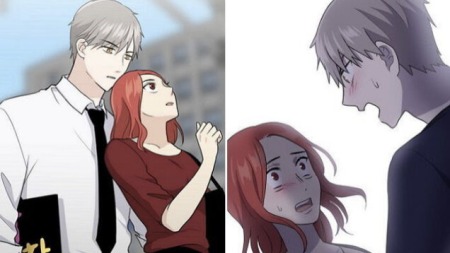 Finally, it's time for the top two in our list of webtoons like True Beauty. Our protagonist here, Mirae, is a freshman at her new school. After undergoing major plastic surgery, she decides to give her life a fresh start. 
Amidst a life of insecurity, social judgments, others calling her "Gangnam Beauty," can Mirae overcome the shortcomings and embrace herself as she is?
---
1) Lookism-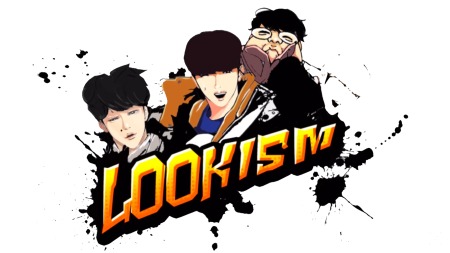 Lookism is one of the best webtoons like True Beauty. Set amidst the world's discrimination and hate against "not-so-good-looking ones," Lookism explores society's outlook on this matter. Park Hyung Suk, after being a subject of bullying and harassment, moves to Seoul to attend a new school and give things a fresh start. 
Before his first day, he obtains an extraordinary power: to switch between two bodies, one tall, muscular, and handsome and the other one being his original body.
Using the better-looking one as his day body and his actual self at night, he becomes more aware of how society discriminates against unattractive people. He gives this a new term, "Lookism."
Here we conclude this article. We intend to bring such articles in future. Until then, stay safe, and happy reading.
---
Do small things with great love.
Follow us on Twitter for more post updates.
Also Read-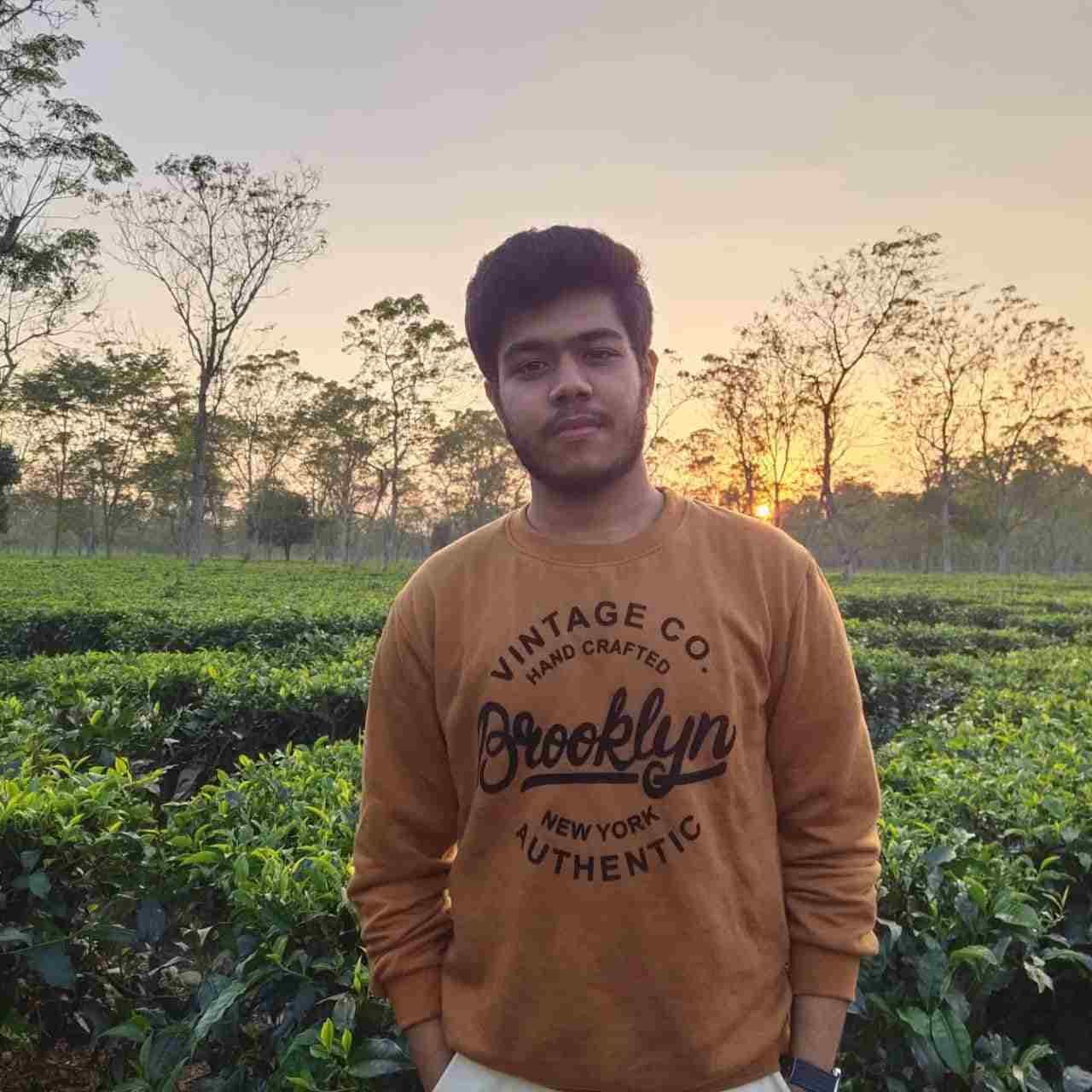 A zoology student turned writer. From hating anime to being an ardent anime lover, my journey has quite a sheen to it. While Parasyte served to be the stepping stone into this fantabulous world of animation, the foundation grew stronger with each series. If not engaging myself with anime content, you can always find me going through some Bengali classics or filling the air with some soulful Tabla beats. An artist, trying to throw some colours to my blank canvas of life.