Recently, Webtoons are getting quite the buzz for possessing great storylines with praiseworthy art styles. Hence, it is only natural that we will be listing the 15 Best Romantic Webtoon to read in 2022 (Completed) based on our preferences.
Today we have picked some very famous webtoons that even got drama adaptations while some are pure hidden gems. These webtoons span many genres and present a unique yet heart-skipping tale of love.
The best part is all of these are completed, so you don't have to worry about waiting for updates, and can just binge the entire series. The websites or apps where you can read these and other webtoons like them are Webtoons, Lezhin Comics, Tappytoon, etc.
15) Age Matters-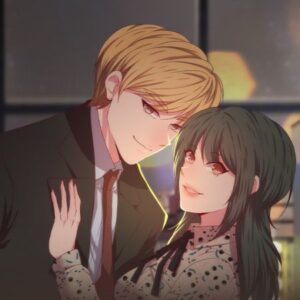 Does age actually matter when it comes to love? The question of age frequently comes in this webtoon where we can see Rose, who is recently turning thirty, is not happy with growing up.
Even though at that age everybody is supposed to have a stable job, she is currently jobless. And that is when she meets Daniel Yoon, the young CEO of the company Lime, a social interaction app.
He offers her a temporary job of being his assistant. At first, they do not get along and frequently clash, but they eventually fall in love.
---
Must Read – Top 20 Best Korean Manga of all time Ranked
---
14) Freaking Romance-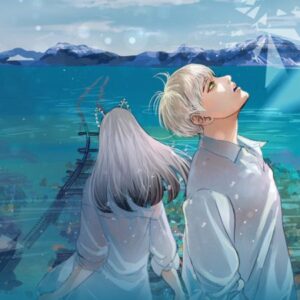 This romance Webtoon is a supernatural story about two people finding romance living in two different dimensions. In the webtoon, we see Zylith, a budding artist trying to become an adult.
She has already moved out of her parent's home, where there is no hope for her to move back. Thus, she must find an apartment as soon as possible.
Luck comes knocking at her door when she gets her hand on a cheap apartment. But there is a catch it is haunted.
---
13) My Dear Cold-Blooded King-
This is one of the best historical romantic webtoons that tells the story of Kihara Mei, who is a merchant living her life as simply as possible.
Her life completely changes when one day soldiers of the king come in search of a young boy and two assassins. It is her bad luck that she encounters them later in the woods and tries to save the young boy.
Only then does she gets to know that she has just saved the life of the king's brother, and now she must go with him to the castle. Her life which has been so normal before slowly gets entangled with the palace and the mysterious cold-blooded king.
---
12) My ID Is Gangnam Beauty-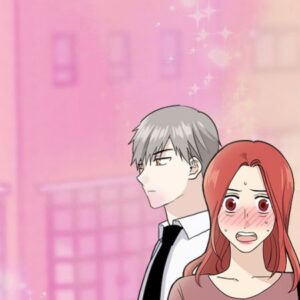 Mirae has been bullied all her life due to her physical features. She even got rudely dismissed after confessing her feelings to the one she loves.
Even after she managed to reduce her weight, she still got rejected for being not pretty enough. She finally decided to go through plastic surgery, but the problem is, the surgery is now too obvious.
In her new college, she thought she could live a new life without being judged, but she become famous for being the unnatural Gangnam beauty. However, all she wants is to lead a life without being evaluated by her looks, but is it possible for people to leave her be?
---
11) Miss Abbott and the Doctor–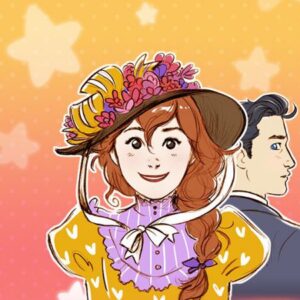 This Webtoon is a collection of sweet and wholesome stories between a Victorian couple. Miss Abbott is spontaneous and adventurous, and on the other hand, Andreas Marino is a straight-laced doctor.
When Miss Abbott moved into his village, Andreas realized she was trouble, but she slowly made a special place in his heart. Her antics and strangeness sets are apart from all the ladies who fawn over him. Thus a special bond starts to form between them.
Even though it is quite obvious that both of them love each other, they are too shy to confess.
---
10) Siren's Lament-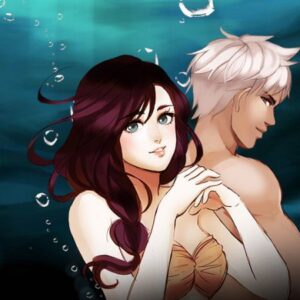 Lyra is a normal girl who runs her flower shop after her grandmother left it in her care. She is not alone though, as her childhood friend Shon helps her out.
The problem is she is in love with him while he already has a girlfriend. One day when she was crying by the cliff, she accidentally fell down and almost drowned.
A mythical creature called Siren helped her and made an agreement where she would turn her into a Siren and he into a human.
---
9) Devil Number 4-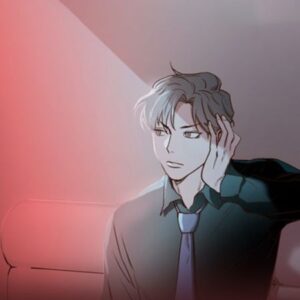 The devil number 4 is close to losing his position in the corporate world of Satan. He is not quite successful in extracting souls from his victims and, thus, he desperately needs a soul as soon as possible.
That is when Hanna, a broke 21-year-old student who desperately needs some money comes into the picture. The devil thus gives her the ultimate deal that she can't refuse, which is to have everything in exchange for her soul. But she is not willing to let go of her life yet.
---
8) Abandoned Empress-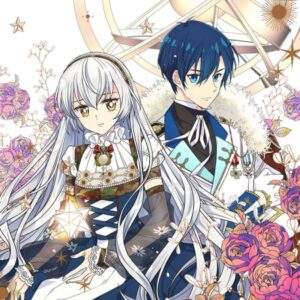 This fantasy romantic webtoon talks about the miserable and sad life of Aristia, the daughter of the House of Monique.
After being married as the second wife to the king, only misery awaited her. Her husband hated and ridiculed her while loving another woman.
When Aristia gets executed, she swears to never fall in love with him ever again if she gets a second chance. Miraculously, she transmigrates to the past and wakes up seven years earlier. Now it is up to her to change her destiny once and for all.
---
7) Doridosim-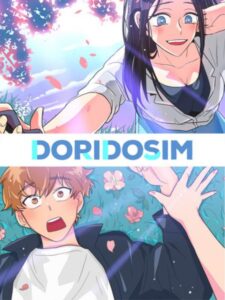 Dol is in love, and he desperately wants to confess to the sweet and innocent Yang Yang.
Things turn messy when he accidentally confesses his love to Dosim, the beautiful and famous friend of Yang Yang. On top of that, she also accepts his confession, and they start to go out.
Now Dol somehow must do something to let Dosim know of his mistake before they get too involved with each other.
---
6) Oh! Holy-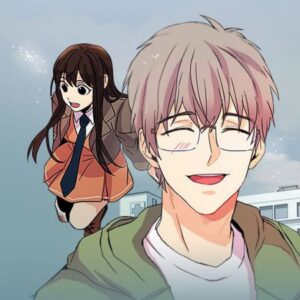 This hilarious webtoon is a tale of two unlikely people coming together and falling in love. Jamie is a shy and reclusive boy, making it difficult for him to talk with others.
On top of that, he can communicate with ghosts which is why the only friends with whom he talks are ghosts. But one day, he is suddenly approached by Holy, the popular new student.
It is only later, that he remembers how Holy used to be his friend when they were young. Now Jamie thinks that she hates him while she is actually very much in love with him.
---
5) Swimming Lessons for a Mermaid-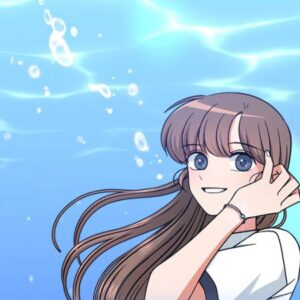 Choa, who is half mermaid half-human, can't swim. And because of that, it is very problematic for her to keep living in the ocean with her mother and sisters.
Thus, she decides to choose human legs and live with her father in the land. Now, she must keep her secret from others, especially in her new high school.
But a boy from her class who happens to be a good swimmer ends up knowing her secret. And rather than disclosing it, he offers to teach her swimming every day.
---
4) Something About Us-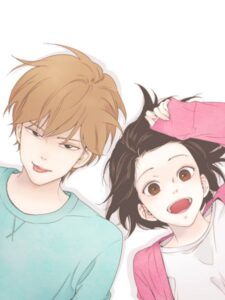 This webtoon masterfully depicts the maturation of love between two friends. Do and Hanwoo have always been friends, and they are happy with that label.
But others always suspected that there must be something between them. Things start to change when Do starts to fall for her friend.
And it is only later that Hanwoo realizes his feelings and reciprocates Do's feelings himself.
---
3) Ellin's Solhwa-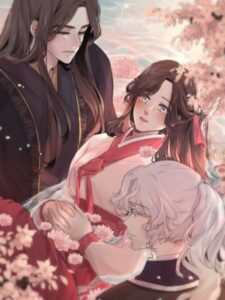 Ellin's Solhwa is one of the best historical romantic webtoon out there. When Ellin was taking care of a rude customer in her part-time job, she never thought her life would completely change.
The next thing she remembers is opening her eyes as Solhwa, who is supposed to become the fourth concubine of the king of the Xyaran Empire. Now it is up to her to learn everything from language to eating habits to fit into her new role.
Amidst this, she meets and falls for the charismatic king's advisor.
---
2) Cheese In The Trap-
Cheese In The Trap is one of the best romantic webtoons that even got a Korean drama and movie adaptation. It tells the story of Hong Seol, who is a diligent student.
As she's the eldest daughter, all her life, she had to understand her parent's situation and settle for whatever was given to her. Even in college, she tries her best to survive while maintaining high grades.
But her life becomes a mess when Jung, a seemingly perfect senior, starts to affect her life for the worst.
---
Must Read –  Top 15 Best Josei Romance Anime to watch on Crunchyroll 2022
---
1) Winter Woods-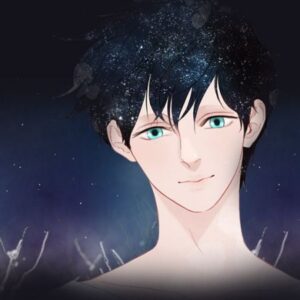 Winter Woods is arguably the best romantic webtoon ever. It talks about Winter, who is somewhat less of a human. He was created by an alchemist almost hundreds of years ago.
He starts to live with Jane, a writer who wants to know Winter's story. With Jane, Winter slowly becomes more human and gains a heart that he lacked before.
With this, we conclude our article on 15 Best Romantic Webtoon to read in 2022 (Completed). We definitely urge you to go ahead and read these webtoons if you like romance. But even if you are not much of a romantic, still go ahead and read them as we guarantee you will love them. Yes, they are that good!
Stay tuned for articles like these on your favorite manga, anime, webtoon, drama, and many more.
References-
Image Source – Webtoons, Lezhin Comics, Tappytoon
---
Do small things with great love.
Follow us on Twitter for more post updates.
Also Read-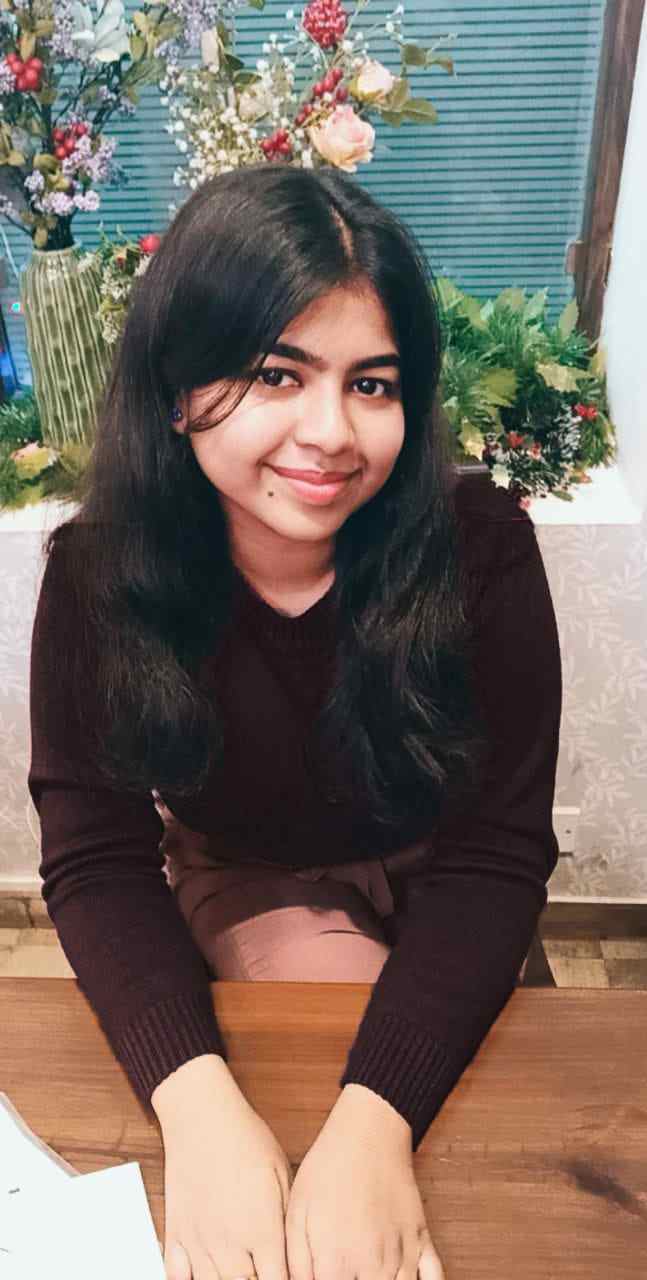 When I'm not writing for Otaku'sNotes, I can be found reading manga, watching anime, and shipping anime couples like there's no tomorrow. I also occasionally venture out whenever I need a reality check, but then soon, I find myself creeping back into my cozy abode. Nonetheless, I'm happy that I can write about my favorite topics and share my articles with enthusiastic readers.