Ron Kamonohashi's Forbidden Deductions Ep 5 will introduce us to yet another interesting and hard case to crack. In this episode, we saw that Spitz Feier wanted Ron's help to crack a case involving his family members. 
Ron had cracked the Hot Springs case with ease, and we saw that the culprit was none other than the woman's husband. With just a few clues, it amazes us how easily Ron cracks even the hardest murder cases. 
Things will only get more interesting as we get even harder cases and bizarre incidents in some other episodes. 
---
Ron Kamonohashi's Forbidden Deductions Ep 5 Spoilers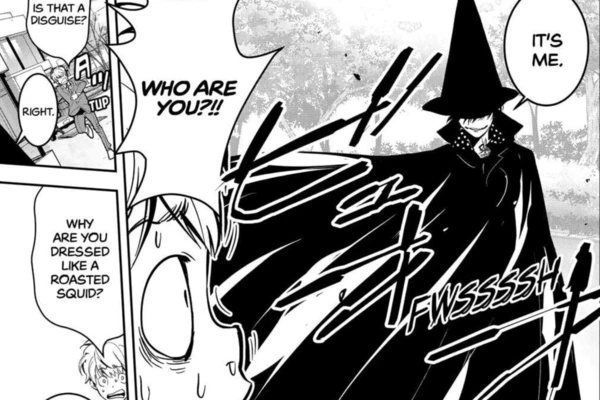 This time, a new character called Eagle Eye Kawasemi is introduced to us. Along with some completely new characters, we also have an interesting case on our hands now. 
Eagle Eye Kawasemi, aka Omito Kawasemi, is an incredible detective and has the highest number of solved cases in the whole country. 
Amamiya says that he is now coming to their branch for a collaborative investigation. 

Furthermore, she asks for Isshiki to work on this case with Kawasemi. 

Kawasemi comes to the station and right away talks about the discipline of the other members. 

We see that he does live up to his name as he makes deductions about Isshiki, saying that he has zero talent. 

Kawasemi also says that Isshiki isn't cut out to be a detective. 

Right after this, we are introduced to Kawasemi's right-hand man, Yamane. 

Kawasemi keeps on praising Yamane for his diligent work. 

After some time, Kawasemi, Yamane and Isshiki head to the case's location. 

They go to the Tokyo Central Art Museum to investigate this new case. 

Yamane talks about the details of this case. 

During the regular delivery of sculptures, there was only one sculpture that oddly stood out. 

It was a dead man who was also killed in a very cruel fashion. 
Right at this moment, Ron Kamonohashi enters the crime scene. 

He has some funny moments with Kawasemi. 

Due to this, Ron makes up his mind to solve this case faster than Kawasemi. 

Yamane tells them that this case looks very similar to the Hand Collector case. 

Even Kawasemi couldn't catch the culprit of the case. 

But Kawasemi had identified this culprit last night. 

The culprit ran out into an abandoned factory, and Yamane was even able to capture him. 

However, the culprit still managed to escape from Yamane and Kawasemi.

This was the reason Kawasemi wanted to solve this case. 

But Ron proclaims that Isshiki will solve this case first. 
Just at this moment, Kawasemi says that the culprit they chased last night was the dead person in front of them.
After examining the body, Ron boldly proclaims that Isshiki will solve this case and that Kawasemi lied. 
---
Ron Kamonohashi's Forbidden Deductions Ep 5 Release Date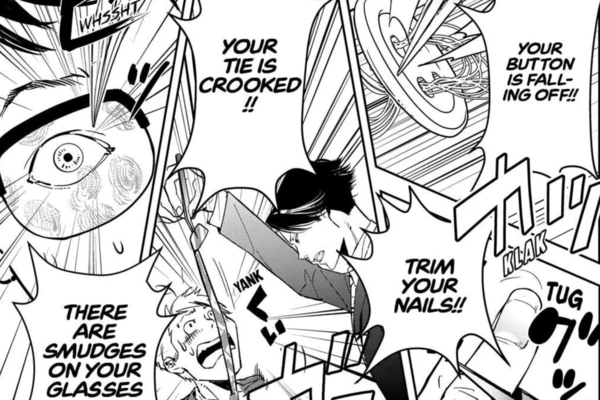 Ron Kamonohashi's Forbidden Deductions Ep 5 will be released on 30th October, in 5 more days. The release time for the new episodes is 7:00 PM IST. However, it takes a few more hours for the episodes to get updated on the streaming services. 
As of now, the series is available to stream on Crunchyroll and Apple TV in select locations. However, you would need the use of a Paid VPN to access this anime series in all major locations. 
These are all of the spoilers and plot points for Ron Kamonohashi's Forbidden Deductions Ep 5. Check out below for some of our other interesting articles.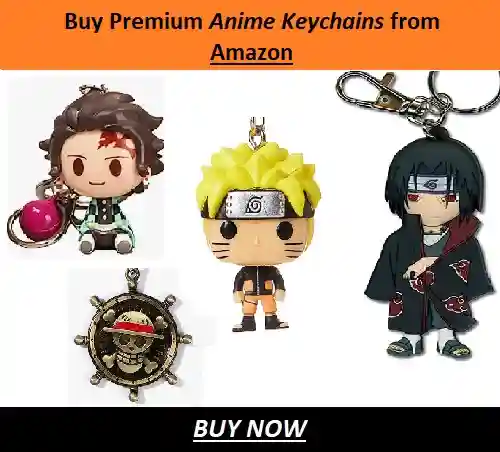 ---
Do small things with great love.
Follow us on Twitter for more post updates.
Also Read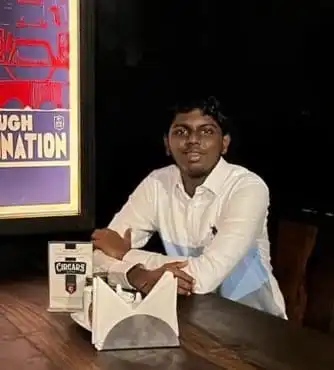 Eswar Keshav is an ardent anime fan for more than a decade. Along with this, he also has been following anime and manga updates for years. He is also enthusiastic and passionate when it comes to writing about his favorite things. Combining his love for writing and his love for anime and manga, his articles speak of his love for the genre.