The latest chapter reveals Damian's mother, Melinda Desmond. Quite a surprise. So, now that chapter 65 is out, we can expect Spy x Family Chapter 66/65.1 spoilers to be on their way to us. But before we discuss more spoilers, let's summarize what we now know about the story.
The chapter started with a fresh day at Forger Residence. We see Anya requesting Yor to buy her Crunch-Crunch Tea cakes. However, she doesn't know the brand, and Yor has no idea where to buy them. Yor heads out as she contemplates the Teacakes. She runs into a group of women in her neighborhood discussing bakery products and hesitates to ask them. In the end, she ends up running away, fearing that asking them would make her seem abnormal.
On her way to the market, she decides to face her fear and go to a department store to look for the teacakes. However, she ends up saving a lady and her helper from falling off the stairs using her combat skills. This impresses the lady, and she gives Yor the pile of boxes containing teacakes as a token of thanks.
Additionally, after witnessing Yor's impressive skills, she assumes her to be an athlete. Therefore, she invited Yor to The Lady Patriots Society since they needed a player for their volleyball match. The team welcomes her warmly, but Yor tells them that she has never played volleyball.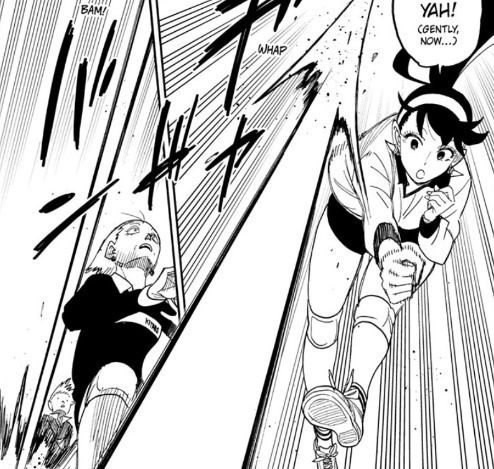 Regardless, they decide to convince her to be a part of the team. The match begins, and Yor struggles to play the game since she has no idea about the rules. Her team patiently teaches her, and they end up having a fun match even if they lose in the end.
Following this, this group of friends decides to dine in and celebrate the good match. They talk about their day and day-to-day struggles of being a housewife and a good mother. Yor shares her thoughts about the same as they assure her that she can always ask them for help.
Amidst the conversation, one of the women ends up mentioning that her son received a Tontirus Star. This surprises Yor, and she asks if their children go to Eden Academy too. The lady that invited her eagerly replies that her son is in 1st Grade-Class 3 as well when Yor mentions the same.
Therefore, she ends up recognizing the Forger surname and happily introduces herself as Melinda Desmond, the mother of none other than Damian Desmond. The chapter ends on this note.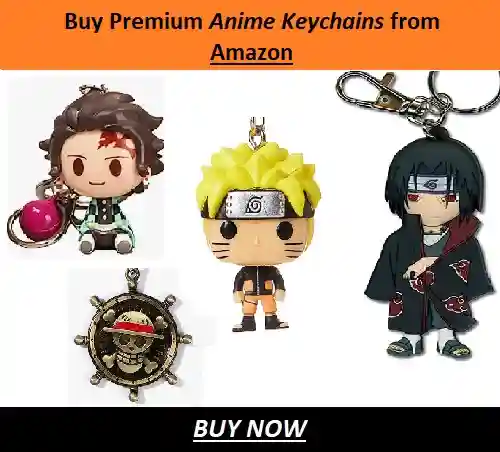 Spy x Family chapter 66 Spoilers (Chapter 65.1)
As of now, the spoilers of Chapter 66 haven't surfaced. However, since the manga follows a bi-weekly schedule, they take longer than a day to start circulating. Therefore, you will have to keep tabs on the fansites or other social platforms and channels.
Meanwhile, let's discuss some fans' theories and future predictions.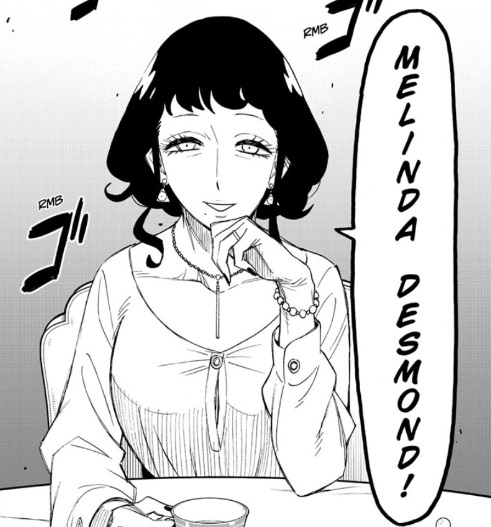 With Melinda's introduction, the story has opened up a new path for Loid's mission. Now, Anya and Yor both know Desmond. As of now, Melinda seems to be a kind and helpful person, given how she is treating Yor.
As for Loid and Anya, they didn't appear much in the latest chapter. The whole chapter was focused on Yor coincidentally running into Melinda and even befriending her. Melinda and her group have already made Yor realize that it's okay to not know what you're supposed to do and more. Therefore, we are in for a lot of character development of Yor in the upcoming chapters.
So, now the next chapter will tell us more about Melinda or if she is really the person she seems. And how will Yor be able to help in the mission? Things are about to become even more exciting. We shall wait for the next chapter to show us more about the direction in which the plot will flow.
---
Spy x Family chapter 66 Release Date
Chapter 66/65.1 will be out on August 7th, 2022, as per Viz. Fortunately, the manga is not on hiatus before the next release. Therefore, we won't have to wait long to find out more about what all Yor will learn from her newly made friends and her dynamics with Melinda.
---
Where to read Spy x Family Chapter 66
Spy x Family is officially available to read on Viz Media and Mangaplus Shueisha. You can access the latest chapters of the manga on both these sites. So, no need to look elsewhere. Rush to these sites and enjoy the latest chapter. Additionally, if you wish to access more chapters of the manga, you can download Shueisha's app and also keep up-to-date with the manga.
Image Source: Viz Media
---
Do small things with great love.
Follows us on Twitter for more updates.
Also Read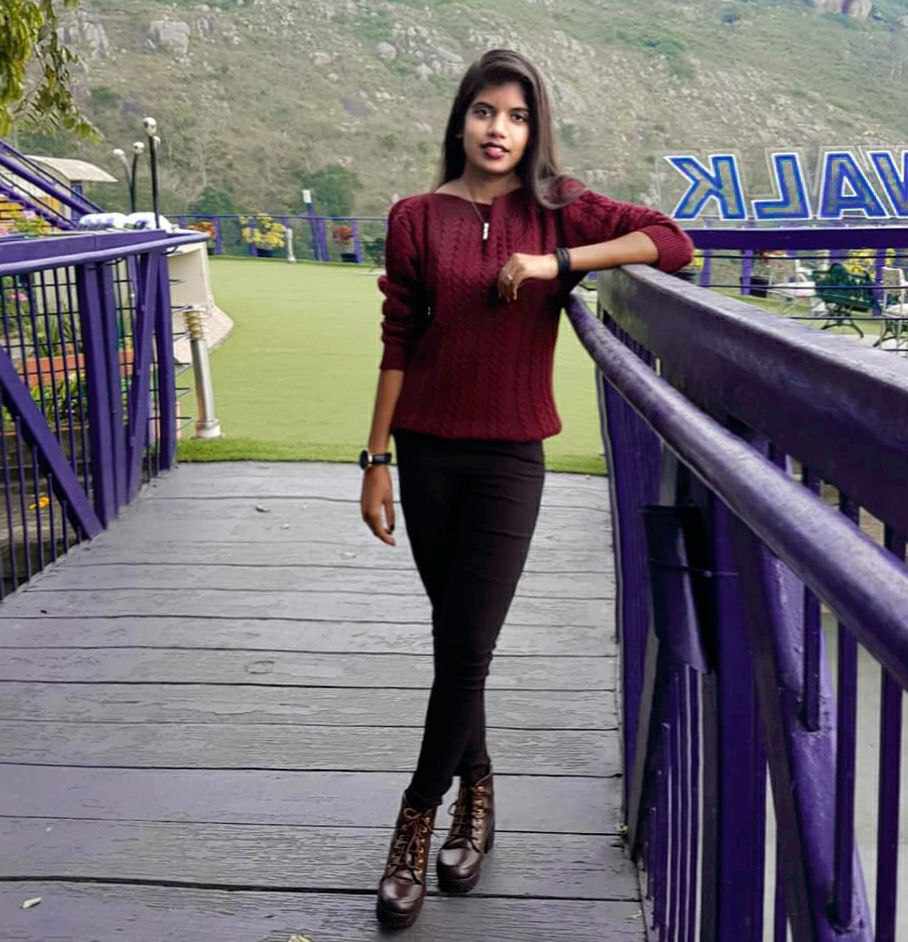 Starting off with love for medicine and plans for pursuing it, I found myself drawn to a mismatched career in Hospitality & Tourism. Little did I know that my passion and love for literature had always been by my side. Therefore, here I am now, sharing my words on multiple amazing platforms, one of which is Otakus Notes. What better way to put my abundance of love and knowledge of anime, manga, k-drama and webtoons, to use!