Eleceed is one of the exponentially growing webtoons having an exceptional action story on Awakening. This great series was started 2 years ago in Spring. And is continuing its journey with the release of 117 Chapters so far. Henceforward, we have ranked Top 20 Strongest Eleceed Webtoon Characters in accordance with their Awakened abilities and popularity.
We know it's too early to rank the strongest Eleceed Characters because many new Awakeners are yet to be announced. Don't sweat it, we will be updating this post after every interval. So, let's begin.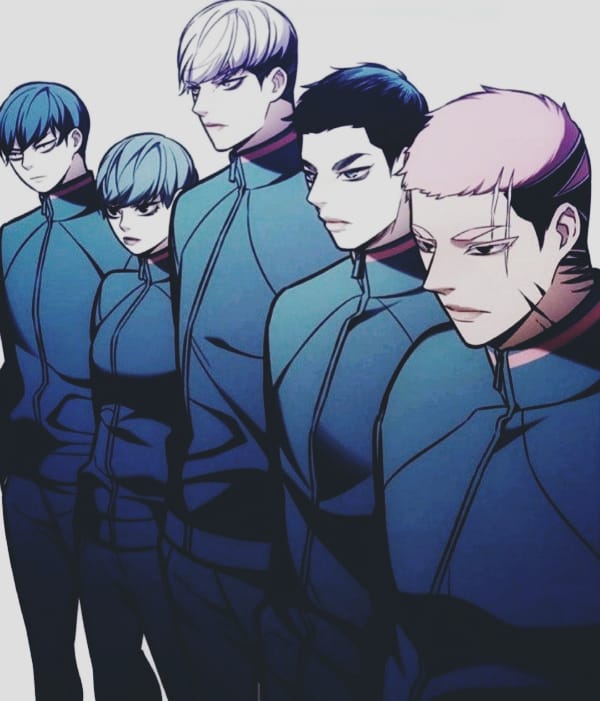 Warning, Spoilers Alert! The ranking is done based on the recent chapters which haven't been officially released yet.  
Top 20 Strongest Eleceed Webtoon Characters Ranked-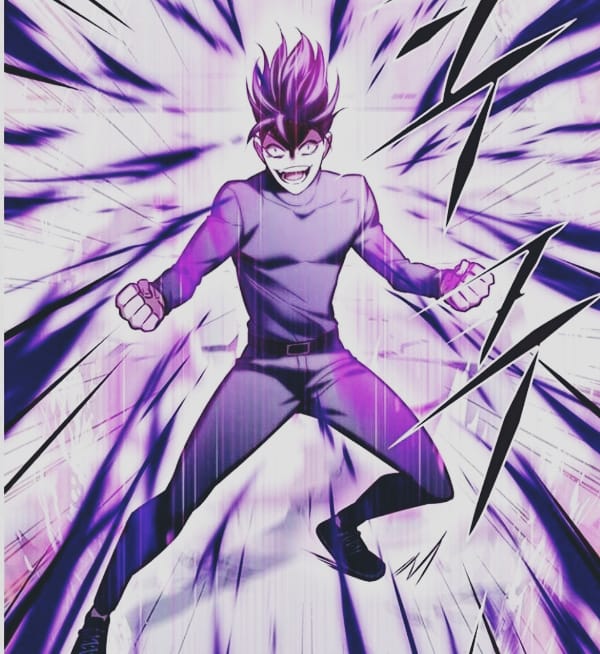 Sucheon Kang is the future leader of Baekdu and the only heir of the Kang extraction.
He grants his bloodline awakening of Gravity. He is also one of the 4 strongest rookies awakeners in Korea.
In the combat with Jinwoo Seo, he unveiled the true strength and flexibility of his awakening power. He is a remarkable child who has made his position in the Top 20 list.
---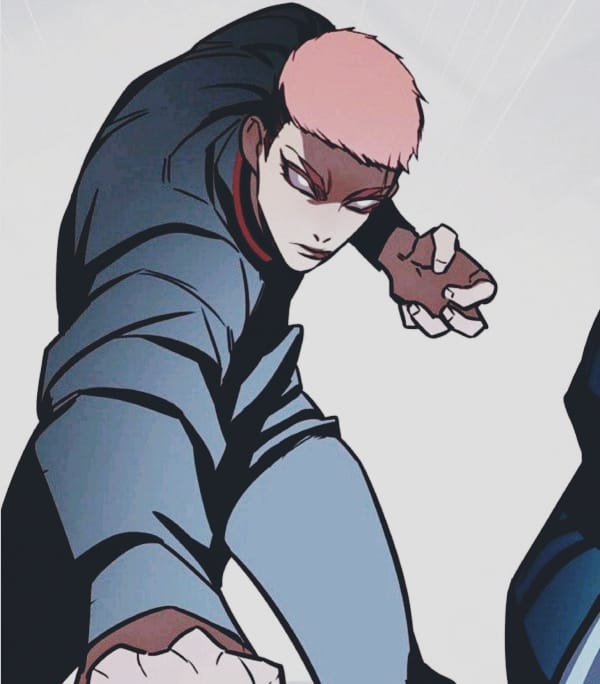 Like Sucheon Kang, Gangseok is also one of the 4 strongest rookies awakeners. He is the representative of Baekho.
He hasn't revealed his awakening power till now. However, by looks, we can predict he is somehow equal to Sucheon & the other strongest rookies.
---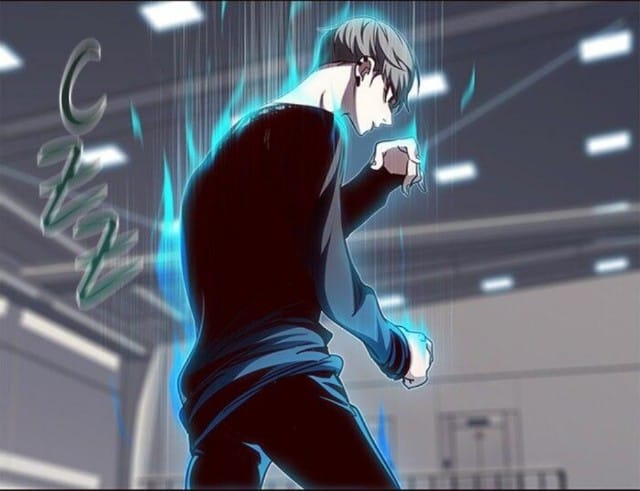 Another strongest Korean Rookie, who is the representative of Union.
Subin Lee is the granddaughter of the Union's head. Her awakening ability is Cryokinesis, through which she can manipulate Ice according to the circumstances.
Her personality is the same as Jisuk Yoo. We have placed her above Sucheon and Gangseok because of her popularity and experience in battles.
---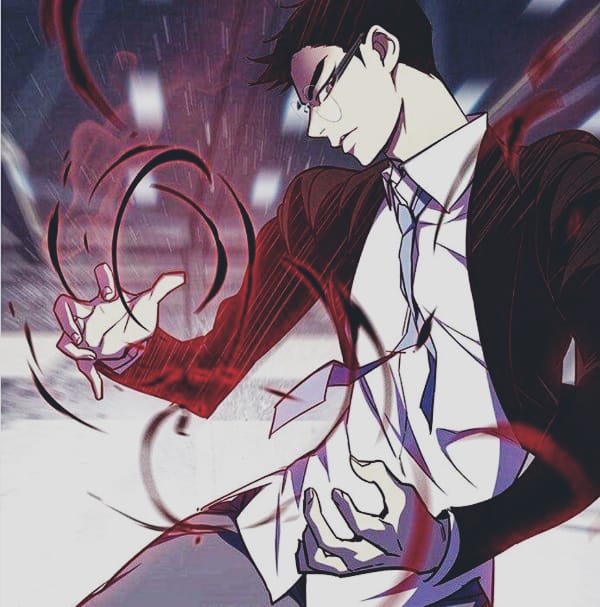 Wooin is one of the strongest unaffiliated awakeners, whose ability is Telekinesis.
Since childhood, he was always with Dr. Delein, who taught him Force Control and various techniques of his ability.
He is powerful enough to draw against Jisuk Yoo. No doubt, he is on the same level as the Strongest Korean Affiliated Rookies. That's why we have ranked him at 17th position.
---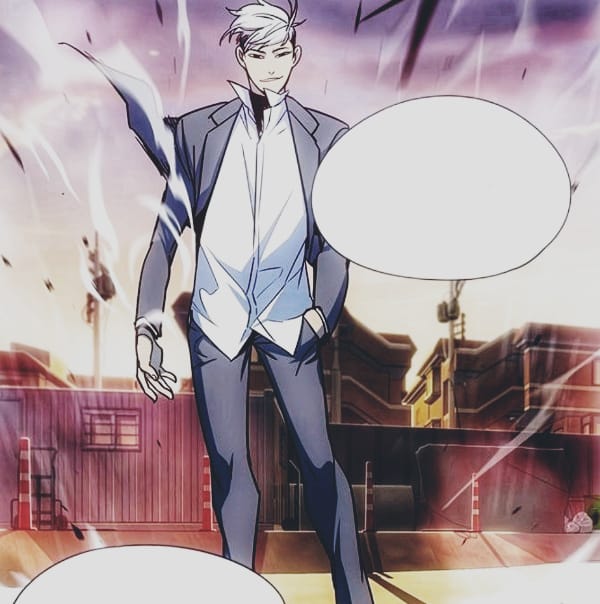 Jisuk Yoo is the younger brother of the strongest Korean Awakener, Jiyoung Yoo.
He has an ability of Wind manipulation, and he is talented enough to know how to use his power in both effective & efficient ways.
Jisuk, Wooin, Subin Lee, Gangseok, & Sucheon are all equally powerful as per the series. Therefore, we have ranked them based on their popularity and experience in real-life battles.
---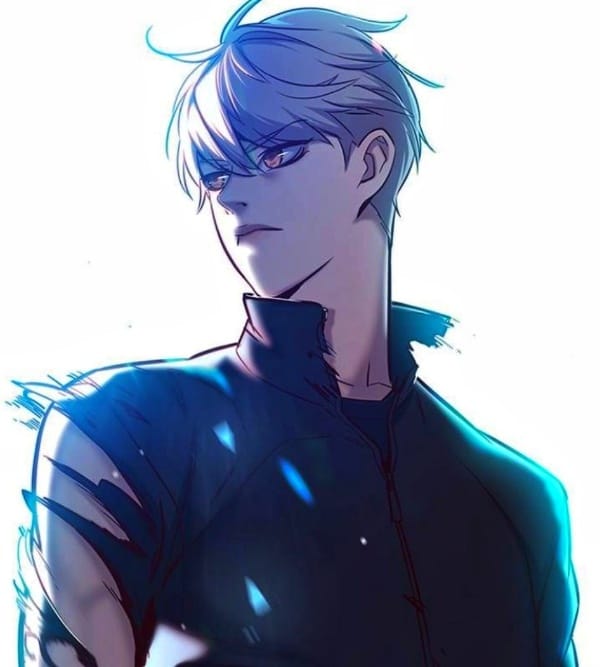 The protagonist of the series and the only disciple of Kayden (the strongest character) is none other than Jinwoo Seo.
His main awakening power is Super Speed, and under Kayden's training, he can use it soo effectively that he can challenge anyone.
On top of that, he can use Kayden's Force Control and a small part of Electrokinesis, which is basically Kayden's ability.
He has trained under the two strongest Awakeners, Kayden and Jiyoung, which develops him an ability to use the right technique at the right time. That's the reason currently he is stronger than any other Korean rookie.
---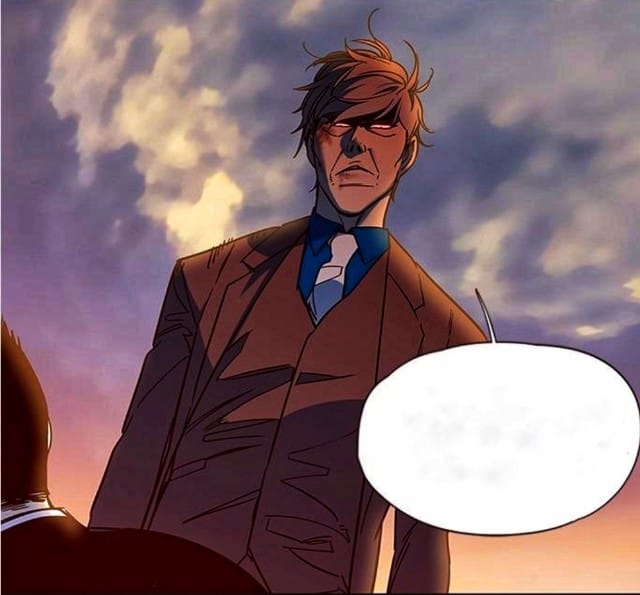 Dr. Delein is a powerful doctor who is extremely famous for his experiments.
His ability is the same as Wooin, i.e., Telekinesis, but his strength is superior to an average Awakener.
He is like a parent to Wooin. In the beginning, the series portrayed him as an antagonist; however, for Wooin's sake, he chose a better path and cooperated with the Union.
Presently, he helped Jinwoo Seo to heal his injured hands that no doctor was able to do. He is an experienced awakener, and for this reason, we placed him at 14th rank.
---
Loberne is an international criminal who came for Dr. Delein.
He is not too good at combatant skills, but his Hypnosis and Super-Speed ability makes him minacious.
He alone injured many members of the Union and was capable enough to hypnotize Wooin. Not only powerful, but he is also proficient enough to trick his opponent.
---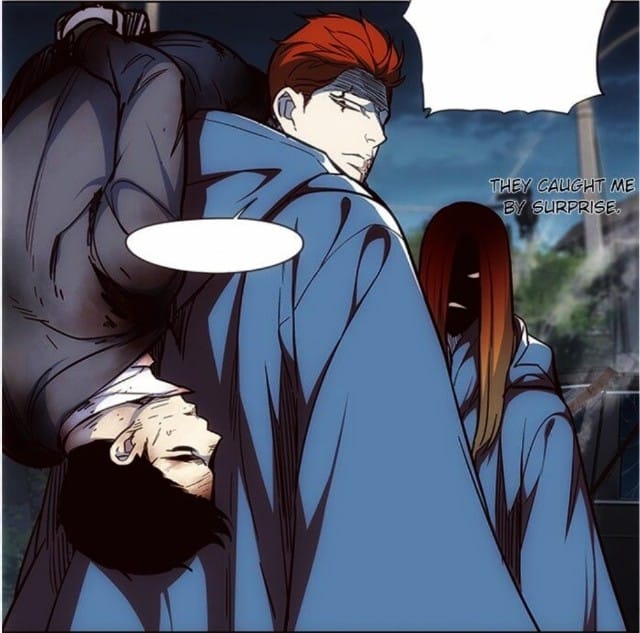 Criminal brothers who have an awakening of Fire manipulation and came to capture Dr. Delein.
Their pyrokinesis awakening is too much effective that only top rankers could defeat them.
Even in the injured form, Duran Klein was able to crush Subin, Jisuk, and Jinwoo at the same time. However, he got defeated by them in the end.
In our opinion, if Klein Brothers fight together, then they can even challenge Giwook Jang, Dark or Dylan.
---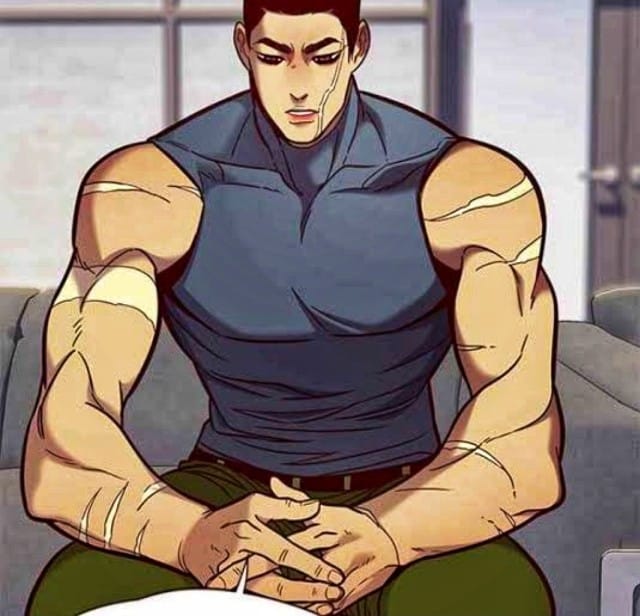 From now on, we are taking the top-ranking Awakeners on the list. Starting with Giwook Jang, he is the teacher of the unaffiliated awakeners.
He is vigorous enough to make a place in the Top 20 strongest Korean awakeners. The series hasn't revealed his ability yet. That's why we placed him at 11th ranking.
---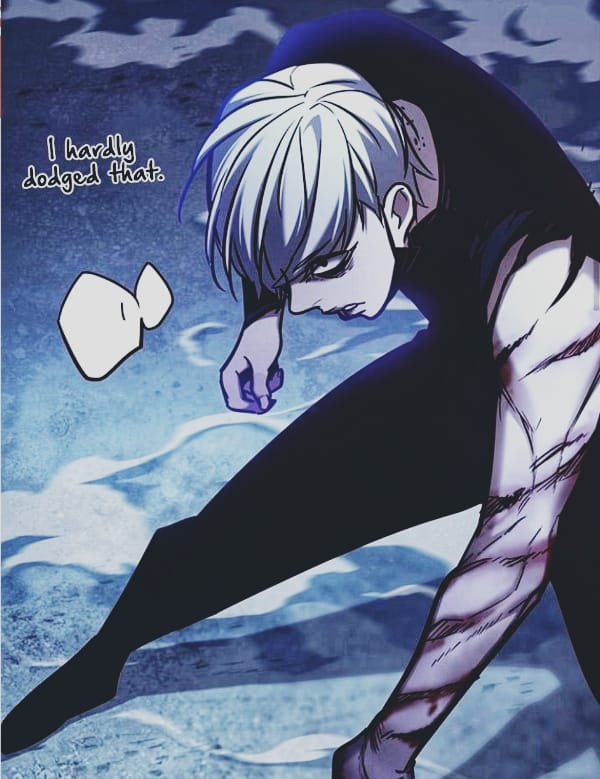 An international criminal who once wanted to be Kayden's disciple is none other than Dark.
Despite being so much talented, Kayden rejected him. In the series, we witnessed his skills against Jiyoung Yoo.
He has Regeneration Awakening ability. However, not only his ability but his assassination techniques are also well polished. No doubt, he alone is stronger than Klein Brother. That's why we ranked him at 10th position.
---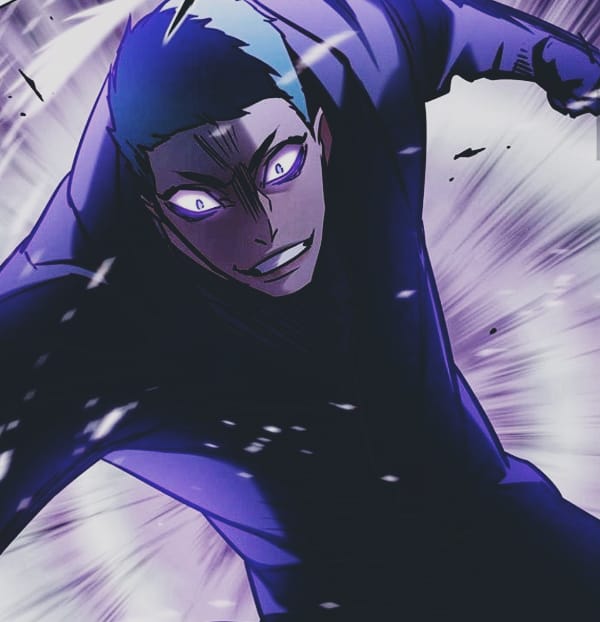 Dylan is another international criminal who came to kill Kayden and brutally tortured Jinwoo Seo.
He was capable enough to challenge the Vice-President of Baekdu, Suman Kang.
Unfortunately, he directly confronted Kayden, who crushed him within seconds. But during the fight, he unveiled his all strength. Certainly, he was also a frightening foe.
---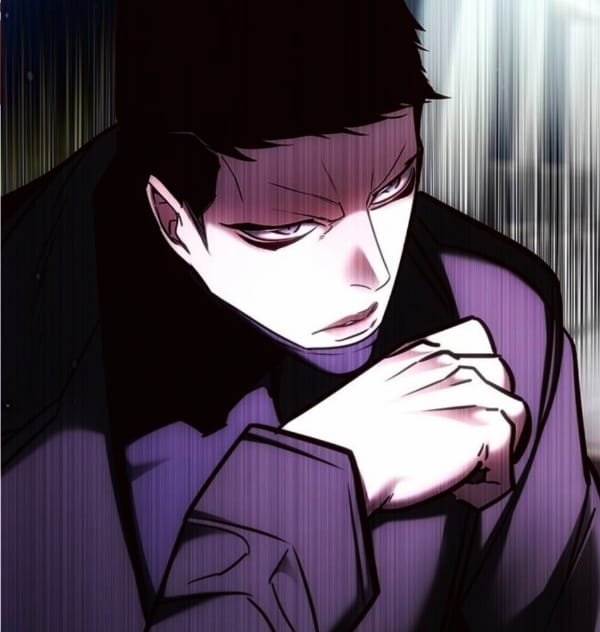 Seongha Park is a high-ranking agent in the Union, whose ability is the Ice manipulation, same as Subin Lee.
He is also considered as one of the Top 20 Strongest Korean Awakeners.
Based on ability, he is on the same level as Inhyuk Goo and Suman Kang. As the series displayed, he single-handly defeated Loberne without much effort.
He is a side character, but in the future, we will witness his major role towards Subin Lee and Wooin.
---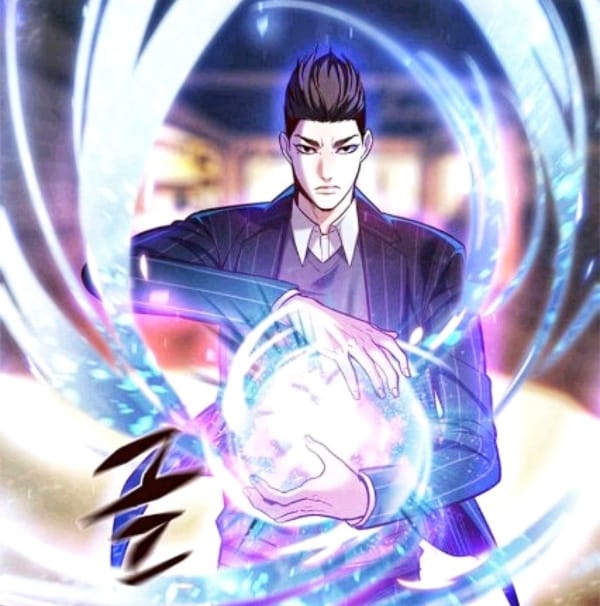 Like Park, Inhyuk Goo is also one of the highest-ranking awakeners in Korea.
He is the right hand of Jiyoung Yoo and has Wind Manipulation ability.
In the past, he easily overpowered and captured one of the Klein Brothers. We have already seen a glimpse of his awakened ability. He is also very fond of cats.
---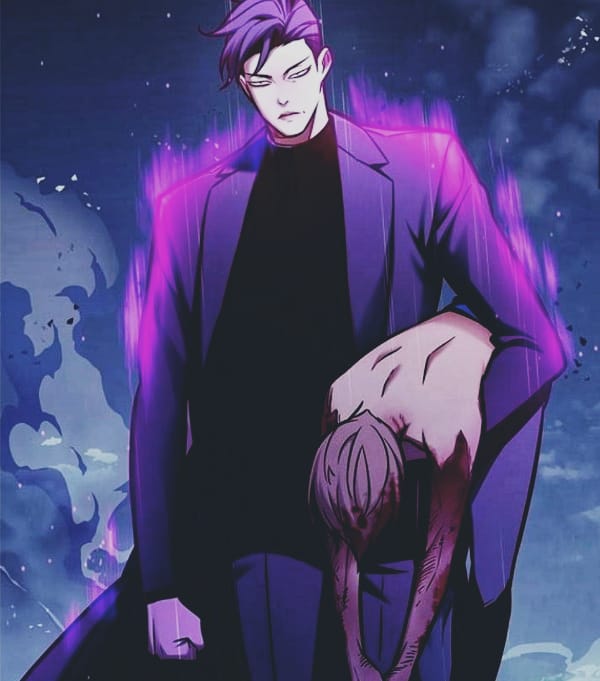 Suman Kang is the president of Baekdu and the uncle of Sucheon Kang.
He is a very powerful awakener who unveiled a glimpse of his ability during the clash with Dylan and Dark to save Jinwoo.
His awakened abilities grant him to manipulate Magnetic Field. If he didn't have to save Jinwoo, he alone would defeat Dylan and Dark.
It is difficult to rank Suman and Inhyuk, but based on the series' fight, we have placed Suman Kang at 6th position.
---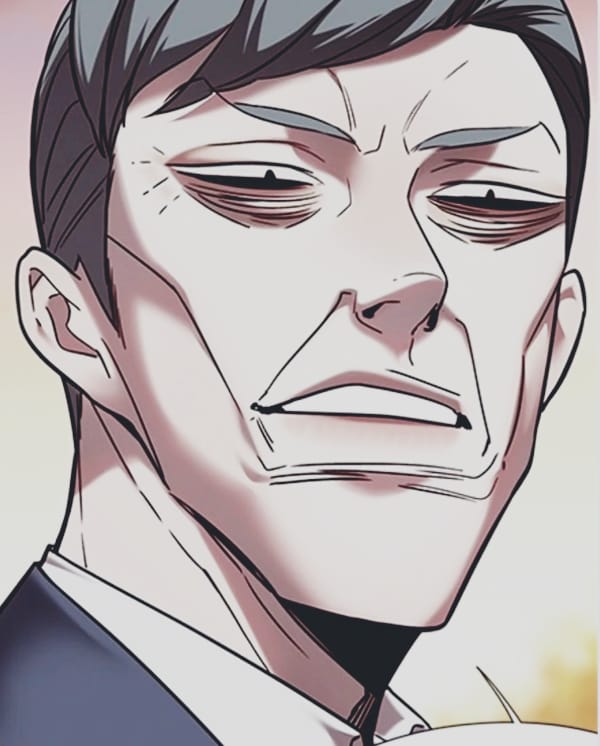 Dusik Kang was the eldest member of the Kang family and ex-chairman of Baekdu.
His awakened ability is also magnetic manipulation. He was the grandfather of Sucheon Kang. When Jinwoo defeated Sucheon, Dusik Kang visited Awakened Academy to meet him.
His ability was also very refined and powerful. He alone threatened all the teachers who came to save Jinwoo. Undoubtedly, he is an irresistible awakener; however, in the end, he was crushed by Kayden for torturing his disciple.
---
Supil Kang was the ex-president Baekdu and father of Sucheon Kang.
He was the strongest awakener of Baekdu. He was the one who called Dylan & Dark and leaked the information about Kayden and his disciple.
He even challenged Kayden for one on one battle. During the fight, he revealed the true force of his Gyrokinesis Awakened ability.
His trump card was to reach the singularity and form a massive black hole. He was one of the strongest Awakeners in Korea.
---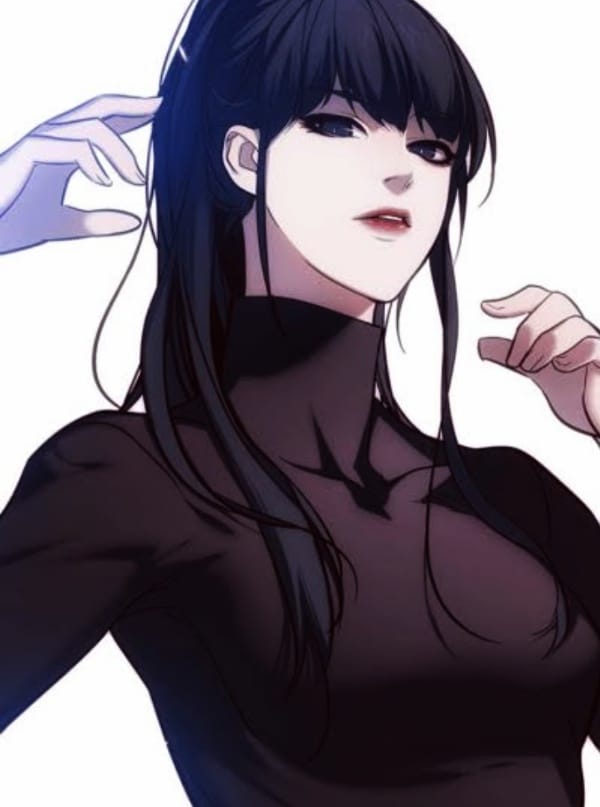 The beautiful young lady and the most powerful Awakener in Korea is none other than Jiyoung Yoo.
Without any effort, she defeated Klein Brother, Dylan, and many other international criminals.
Her awakened ability is Wind manipulation. She is one of the few awakeners who can use Spatial Isolation.
The series has already shown her awakened ability and technique. Even Kayden recognized her as a powerful awakener. Also, she has a very powerful Force Control.
---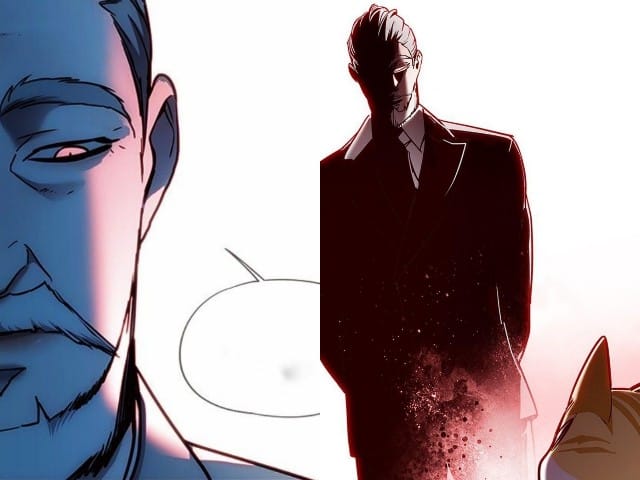 Seongik Han is the principle of the Awakened Academy. He was once at the position of the strongest Awakened one in the country. Currently, he is at the 50th position in the Global Strongest Awakener list.
In the past, he once rivaled Kayden but was defeated. After that, he resigned from every position, only to become strong. In our opinion, currently, he is stronger than Jiyoung, that's why we have placed him at 2nd position.
---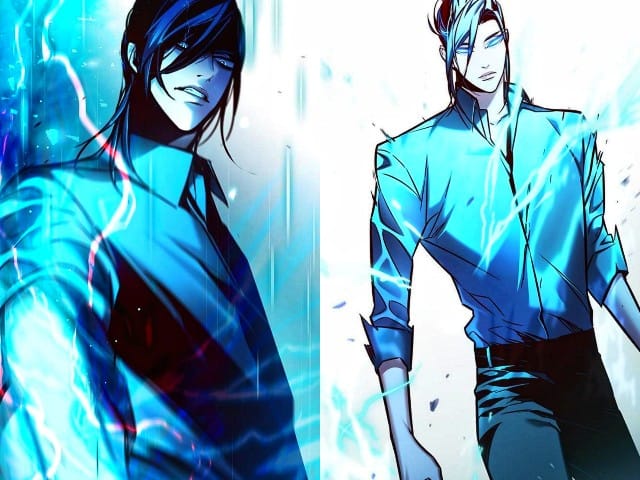 Kayden Break is the deuteragonist of the series and the teacher of Jinwoo.
He is the most powerful character in the Eleceed webtoon. He has no affiliations with any group or organization. He alone challenged every strongest Awakener in the world.
Even the World's Top 10 avoid the clash with him. In his injured form, he easily massacred Supil Kang and crushed the whole Baekdu's building.
His Awakened ability is Electrokinesis, and his force control is considered to be extreme acute that many great Awakeners desire to assimilate it.
Special Mentions-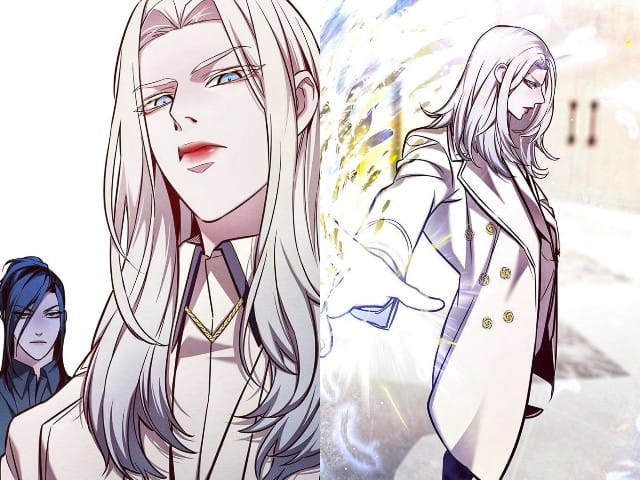 The greater healer and the World ranker, who is well known because of his excellent healing abilities. 
Curtin was the one who saved and restored Jinwoo's core. He made a deal with Kayden in exchanged to restore the core. Currently, he is living along with Kayden and Jinwoo.
He has no fighting skills; that's why it is unpredictable to rank him; however, his force control and awakening healing abilities are the greatest in the world.
---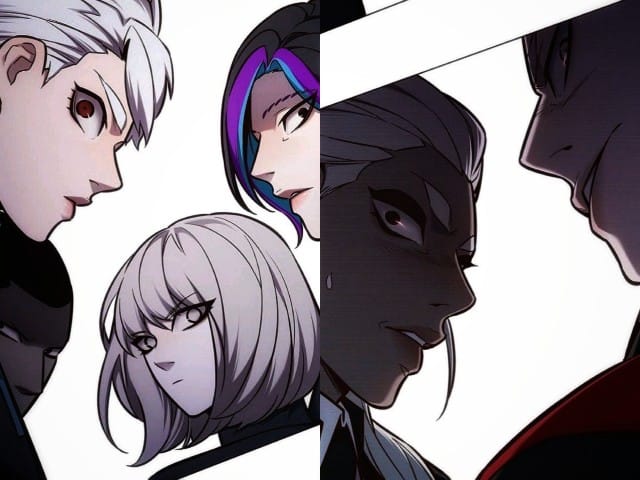 The other Awakeners have made their appearance in the Awakened Academy to witness Korea's strength. Currently, we don't know much about their power and abilities; that's why we have mentioned them in this section.
---
Awakened Academy Teachers –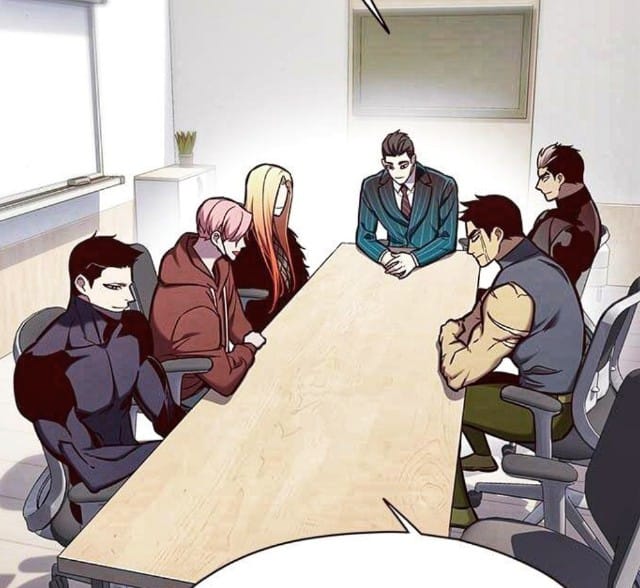 The series hasn't revealed the abilities of every teacher in the Awakened Academy. Some teachers like Suhan Kang are as strong as Inhyuk. That's why we will rank them in the future.  
Here's our list of Strongest Eleceed Webtoon Characters. Hope you like it. Fans can read Eleceed Webtoon officially from WEBTOON. 
We will also update this post in the future as per new Eleceed episodes. Till then, stay healthy, stay tuned and read our other Top 10s.
---
Frequently Asked Questions-
 Q1. Who is the strongest in Eleceed?
Ans. Kayden Break is the strongest character in Eleceed.
Q2. Who is the main character in Eleceed?
Ans. Jinwoo Seo is the main character and protagonist in Eleceed webtoon.
Q3. Does Jiyoung like Jiwoo?
Ans. Yes, Jiyoung like Jinwoo but not in love with him.
Q4. Is Eleceed worth reading?
Ans. Yes, it's one of our favorite webtoons.
Q5. Is Eleceed an anime?
Ans. Eleceed is a Korean webtoon comic written by Son Jae Ho and illustrated by ZHENA.
Q6. What are the best Webtoons?
Ans. Eleceed, Solo Leveling, Tower of God, God of High School and many more are the best webtoons.
---
Do small things with great love.
Follow us on Twitter for more post-updates.
Also Read:
(2021) Top 20 Best Manhua/ Manhwa/ Manga like Tower of God

(2021) Top 10 Strongest Weapons in Tower of God Ranked

(2021) Top 10 Most Popular Webtoons worldwide

Top 10 Strongest Shadows Of Sung Jin Woo in Solo Leveling Ranked

(2021) Power of Cadis Etrama Di Raizel in Noblesse Series Explained

(2021) Top 20 Strongest The Beginning After The End Characters Ranked

(2021) Top 20 Best Korean Manga of all time Ranked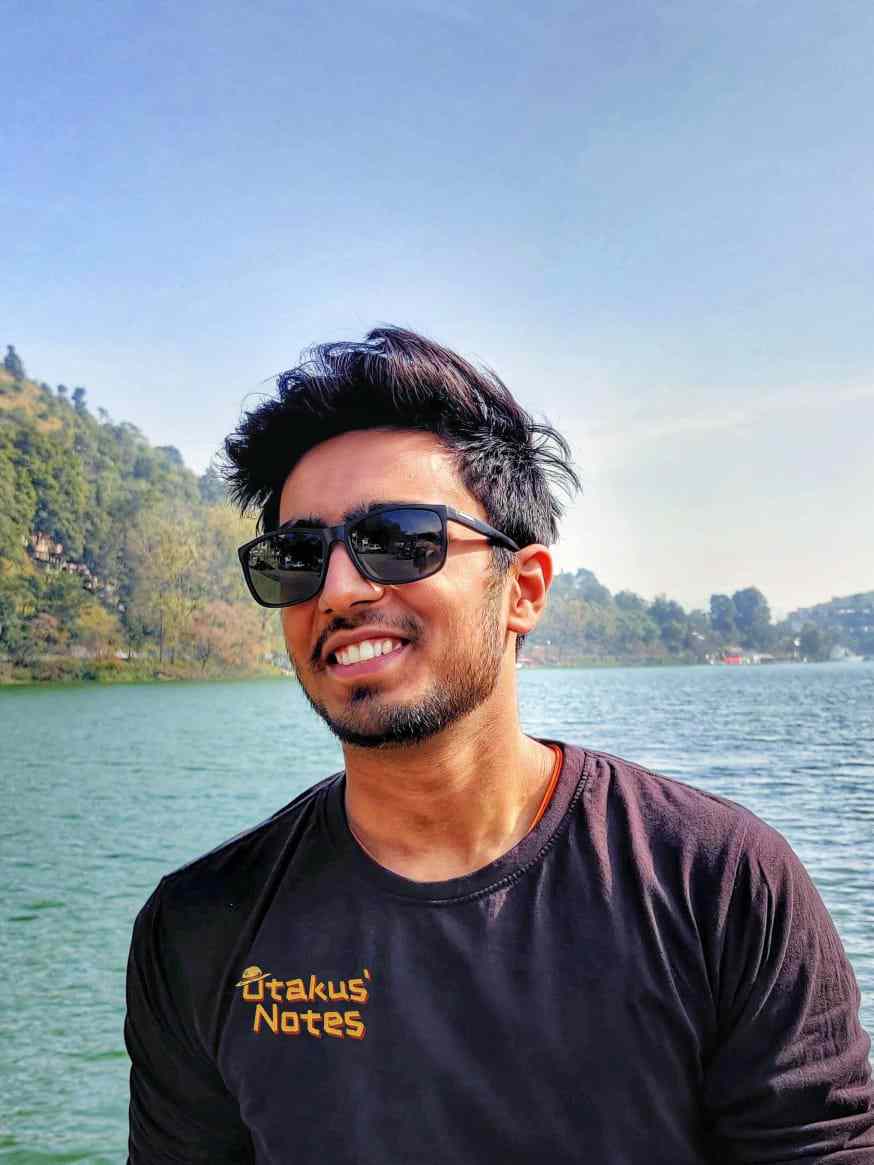 Engineering edified me dreams' propelling. And being an Otaku, a superlative dream of mine engulfs experiencing anime to its deepest quintessence and inditing my perspective towards it. Ultimately, anime blogging carved a path towards my desire and made me stand up to you.