Last updated on January 4th, 2023 at 12:25 am
This post is updated based on new information.
Korean manga popularly known as Manhwa, Manhua or Webtoons are one of the most trending things in the world right now.
Just like we have mangas in Japan which has seen a rapid spike in popularity over the years, Korean mangas are not far behind.
Some of them have already got a strong fanbase with the readers following them week-in and week-out. People are starting to dive deep into this new topic as they are exploring which one to start with.
There are many amazing titles, each one better than the other and choosing a particular one among them can be quite difficult. Today we are going to handpick a few of the best Korean manga(s) and rank them according to their popularity.
21) Eleceed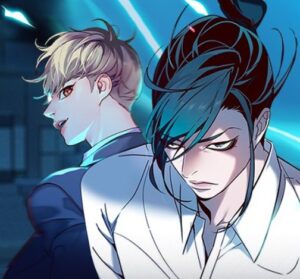 Eleceed webtoon has gained an exponential rise in its popularity in the last few years. It has an exciting story where Jiwoo Seo, a normal awakener with Super-Speed ability, accidentally met Kayden Break, the strongest awakener in the world.
The plot begins where Seo Jiwoo lives an everyday life hiding his awakening ability because he thinks it is not normal. He is very kind and gentle and loves to take care of street cats. He lives alone, and all students bully him because of his kind and overprotective nature.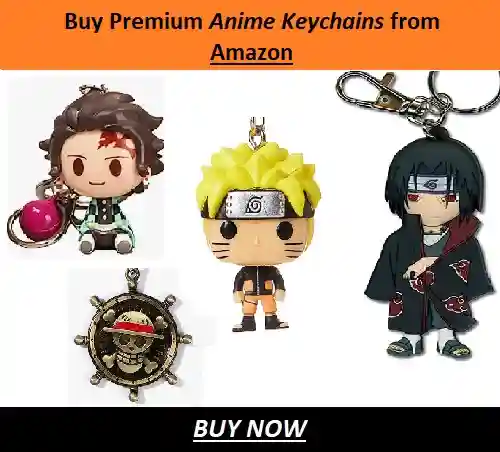 On the other hand, Kayden Break, a strong awakener, challenges the world's top 10 Awakeners, leading to his defeat because they team up against him. He is severely injured, and to save his life, he lands in Korea and transforms himself into a street cat.
When Jiwoo sees an injured street cat, he helps and takes care of it. After spending time with Jiwoo, seeing his daily activities, and learning about his awakening ability, Kayden realizes he is a good boy. In favor, he decides to teach him to fight. Now how far will Jiwoo Seo reach under Kayden's guidance?
---
20) Red Storm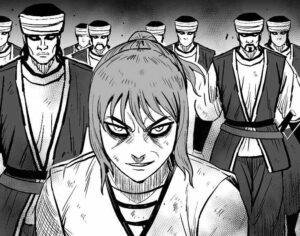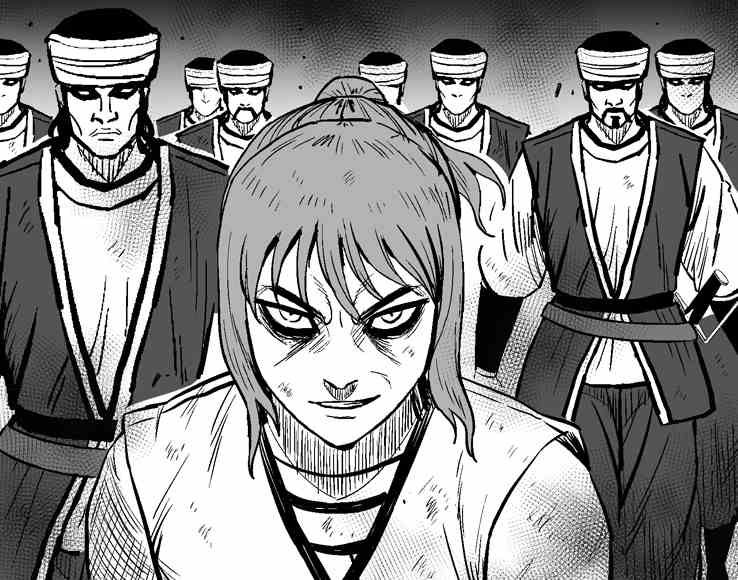 The story of this manhwa is set in the Red Desert, where we observe a certain young man of the Pareia Tribe. His name is Yulian Provoke, and he is widely known as the Young Glow, one of the highest titles given in the tribe. 
Yulian aims to become the strongest warrior in his territory, and his hard work shines on him when he meets Noya from another dimension. 
Noya is a compelling character who becomes his master and helps Yulian create his own team of warriors known as "Red Storm."
---
19) Magician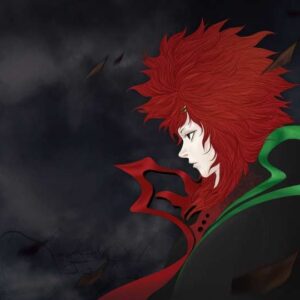 As the title suggests, this story is about an immortal magician known as Ethermask. He, along with his two companions, Iremy and Enzu, set out on their journey to the unknown. 
Each of them has a different purpose in that journey, with Iremy craving for an adventure, Enzu looking to get his revenge on the murderer of his father while Ethermask is searching for a manuscript. 
Their perilous journey will unlock new mysteries as they also look to discover the secret behind Ethermask's immortality.
---
18) Trace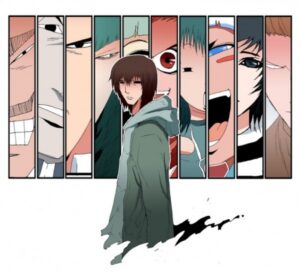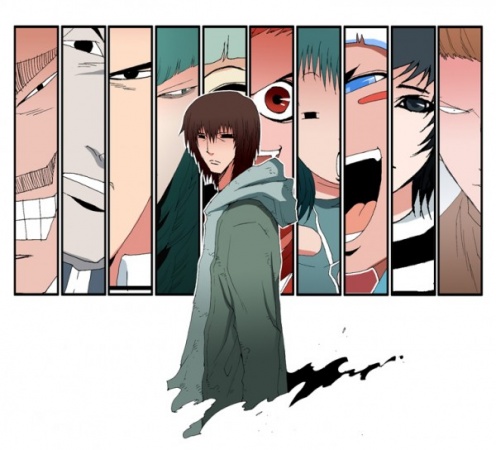 30 years ago, when mysterious creatures called "Troubles" emerged out of nowhere, the world was pushed into chaos. However, this also led to some humans being born with or acquiring special abilities who were dubbed as "Trace." 
In this manhwa, we follow the story of two particular "Trace" namely Sah Gang-kwon, who is always looking to hide his ability, and Kim Yun-Seong, whose wife and daughter was taken away from him after his abilities were discovered.
---
17) Dice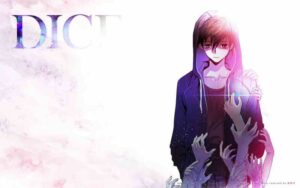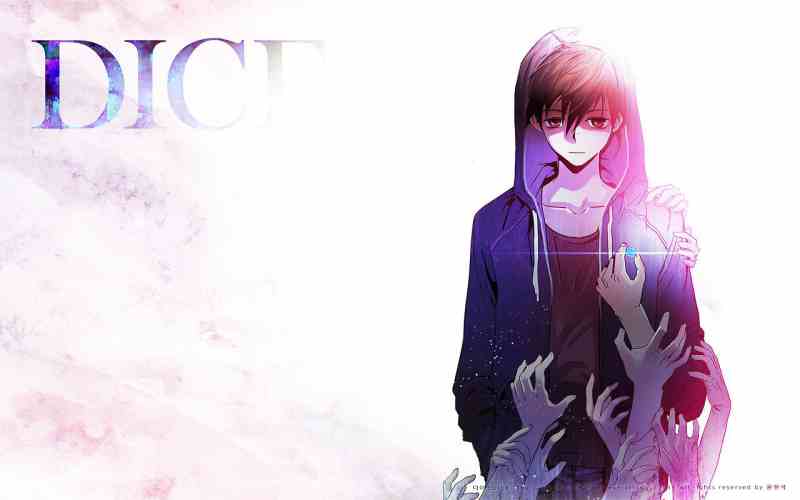 Dice revolves around its main protagonist Dongtae. He is a typical kid who is bad at everything and is at the bottom of the social ranking.
He is at rock bottom in every aspect of his life and gets constantly bullied by his peers. One day he gets relieved from his fate of despair by becoming a dicer. 
He now wishes to get his hands on the final dice and make the world a fair platform for everyone.
---
16) Flow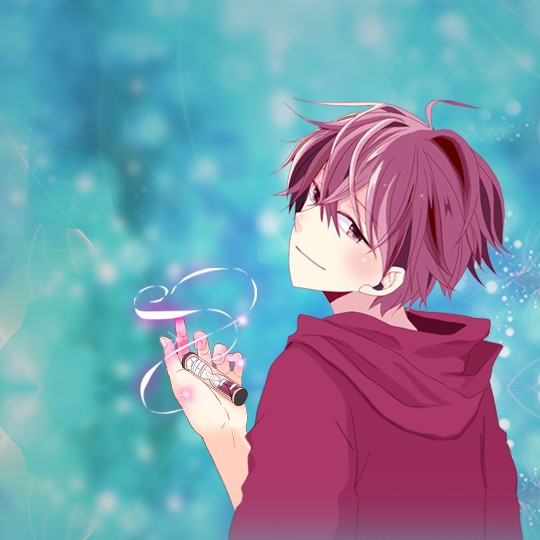 Flow takes place in a unique world where every child is born under a god. The society also revolves around that, and only children with strong gods can attend high school while the others are exempt from doing so. 
Leerang is one such child who makes a terrible mistake by turning back time one day. He now needs to attend high school at any cost and re-use the powers of his cat god.
---
15) The Gamer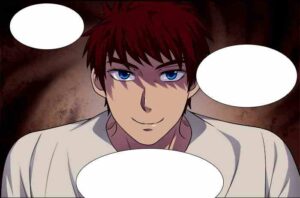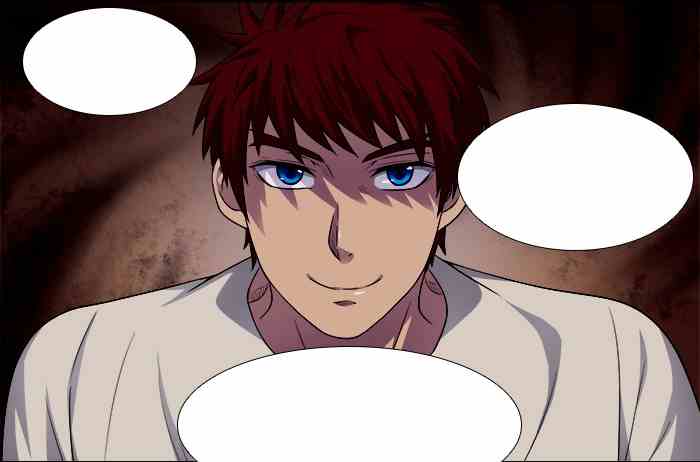 This story revolves around Han Ji-Han, who can treat his life and his surroundings like a game. He can also train to level up and improve his stats.
One day he discovers a link to the abyss where there was a combat area for people with links. Han Ji-Han decides to tell them about this incident to his friend, but he threatens Han, not knowing that he is also a part of the game.
Han then makes the resolve to stay in the abyss and increase his stats to protect himself and those surrounding him.
---
14) Rebirth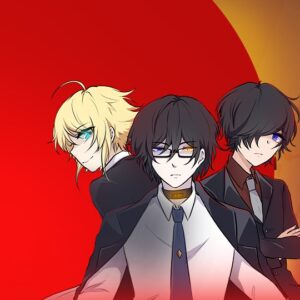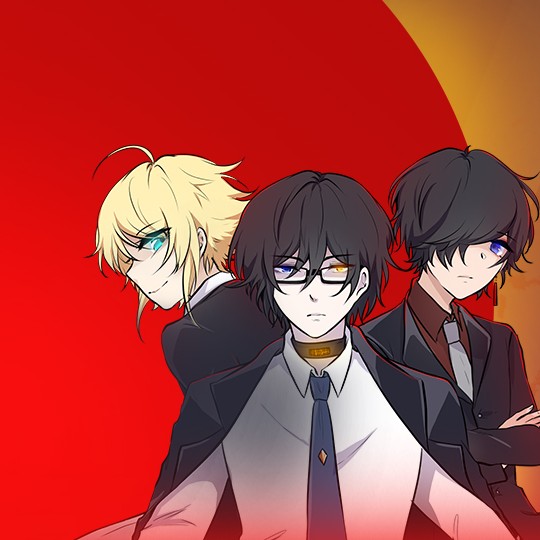 Rebirth is based around the conflict of two Magicians who are starkly opposed to each other. Many years ago, a Dark Magician by the name of Deshwitat Rudbich was sealed away by a Light Magician with the name of Kalutika.
However, Deshwitat gets resurrected in the present day and vows to defeat Kalutika with a team of spiritual warriors. He also looks to use Light Magic in addition to his Dark Magic this time.
---
13) Apotheosis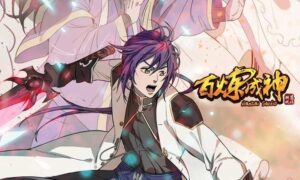 The main protagonist of this story is Luo Zheng, who was initially born to a wealthy family as their eldest son. However, his family's status started declining, and after the kidnapping of his sister, his status fell to that of a humble slave. 
One sudden day, life opens a door for him when he gets immense power from an ancient book that was left behind by his father. Luo Zheng suddenly rises to the stature of a God as his contest against fate begins.
---
12) A Returner's Magic Should Be Special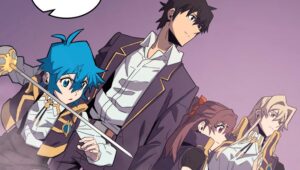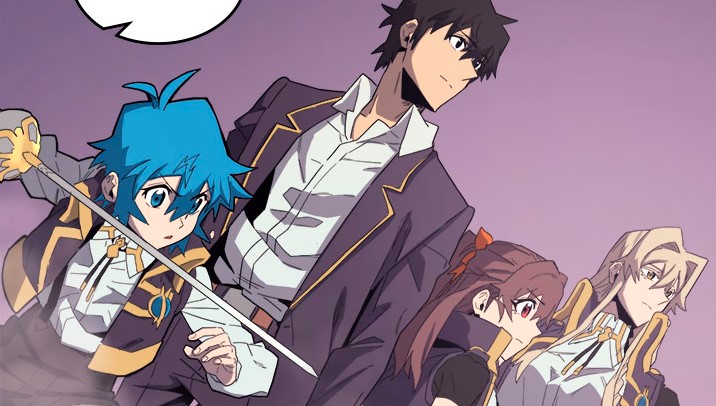 Desir Hermann is one of the last skilled magicians left after the world is close to collapse while being devastated in a war in the shadow labyrinth that lasted for 10 years.

When everything seemed to end for Desir, he is sent back in time when he had just started learning magic in Hebrion academy.
Life gives him a second chance to hone his skills and save the world since he already knows about the future to come. It is only a matter of time to see if he is fated to meet the same result.
---
11) Star Martial God Technique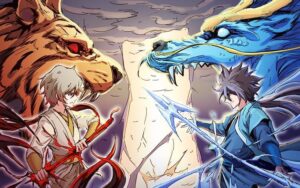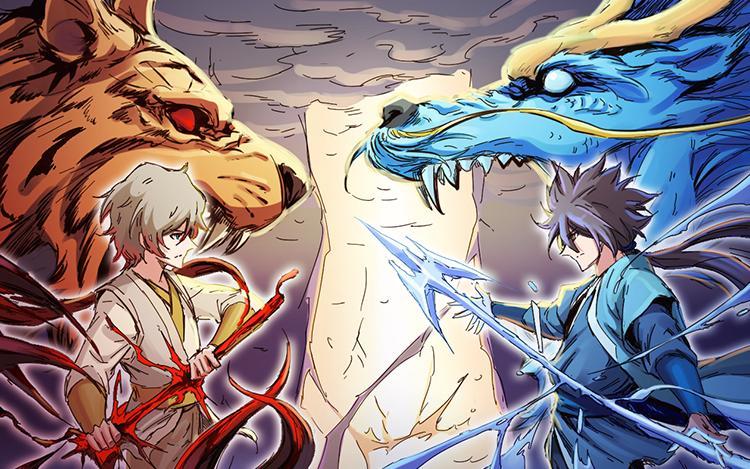 This story is based in a world where it has 12 paths to climb the Tower of God and achieve the road to immortality. However, these paths are excessively long and need a special kind of fighting technique.
After the world went through many changes, only three types of martial arts have survived – Flame, Dragon, and Star Martial Arts.
One such Star Martial Art combatant embarks on a journey to become the highest God by finding the road to immortality.
---
10) Dr. Frost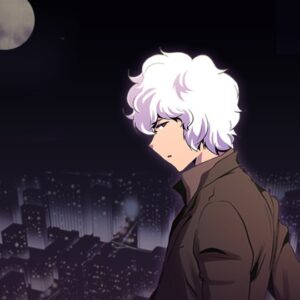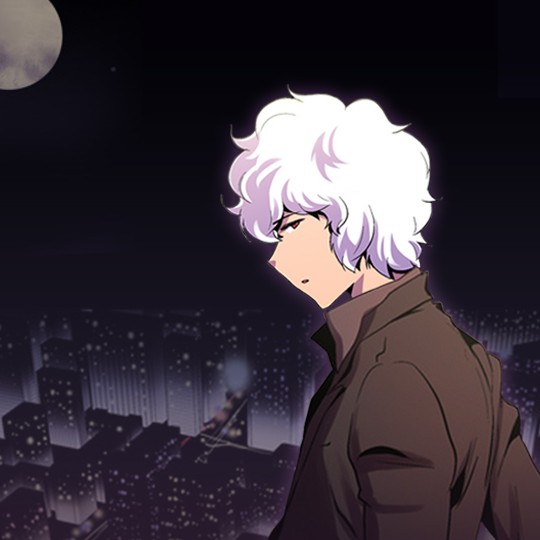 Dr. Frost leads the psychology department of Yonggang University. He is extremely skilled at reading people and can solve any case using his sharp perception and with the help of his assistant, Yoon Seong-Ah.
However, despite being a psychology expert, Dr. Frost lost his connections to his emotions long ago and can't feel some of them, like love and empathy.
As the duo starts to research the emotions and motivations of human beings, it helps Dr. Frost reconnect with a part of himself that he lost long ago.
---
9) Dokgo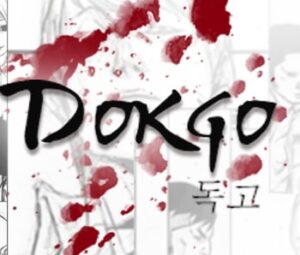 Dokgo is unique among all the manhwa due to the fact that it was originally published in paperback format. The story starts with the death of a certain character named Kang Hu. 
He died due to constant bullying by his classmates, and after his death, his family was torn into pieces. His younger brother somehow controls himself and starts attending school once again. 
Exactly one year after the death of his brother, Kang Hu decides to take his revenge on the delinquent circle who were responsible for his brother's death.
---
8) Gosu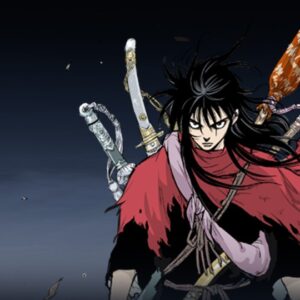 Gosu is about a young man whose master was betrayed by his own men. His master barely escaped with his life and this enraged him.
He sets out to avenge his master with the ample knowledge of supreme martial arts techniques that he accumulated to that point.
He is all set to slay the betrayers when suddenly he comes to know that all of them have already died. He tries to explore more about the incident as he uncovers a dangerous plot.
---
7) Tales of Demons and Gods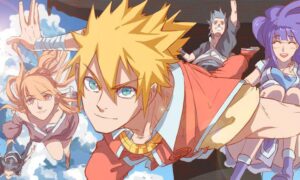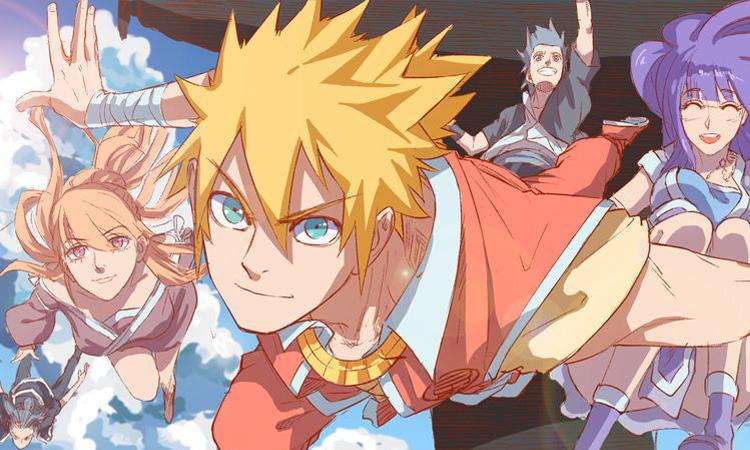 Nie Li was the strongest Demon Spiritist in his past life but failed to protect his home when it mattered the most. He died while fighting against the Sage Emperor and six deity-ranked beasts, and his soul was brought back to when he was 13. 
He decides to train himself to extreme means to prevent the previous future from happening while helping those who had previously died in the war. 
Although he is at the lowest of his class with only a red soul realm, he uses all his experience to train faster and improve his skills.
---
6) Lookism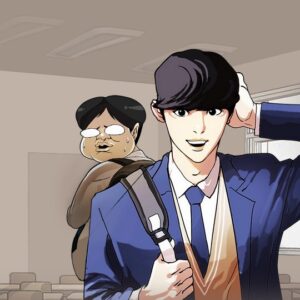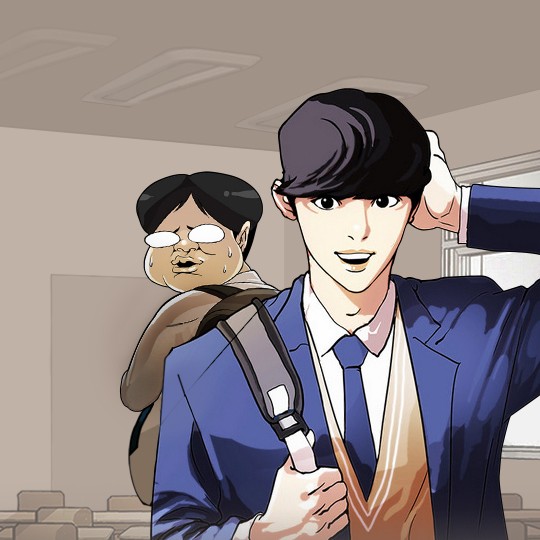 Park Hyung Suk is a high school student who has spent most part of his life at the bottom of the social ladder. He is constantly ridiculed for his looks, and his school life gets tormented by bullies.
As a result, he decides to transfer to a separate school to escape his bullies. However, on the day of transfer, he wakes up to find that he has got the perfect body, and his original body lies beside him. 
Park is now placed with a complex scenario of finding the mystery of his new body as he enjoys his popular life in the new school.
---
5) Noblesse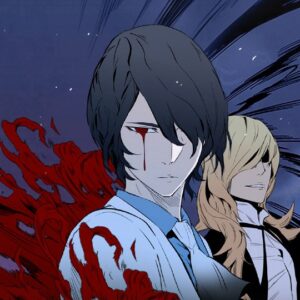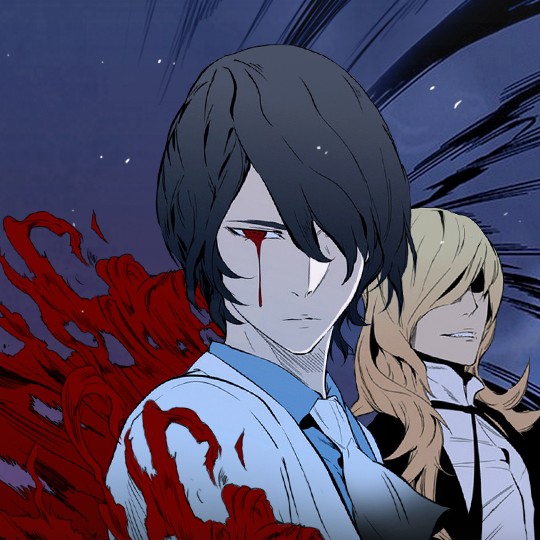 A beautiful and nobleman named Rai awakens from a coffin in an abandoned building in South Korea. After his awakening, Rai tries to find his most trusted companion, Frankenstein. 
He enrolls himself in a nearby school only to discover that the principal of the school is Frankenstein himself. Frankenstein tries to blend Rai into the society, but the plan fails due to unsolved conflicts between him and his master. 
Rai must now take matters into his own hands and protect those who he loves.
---
4) Unordinary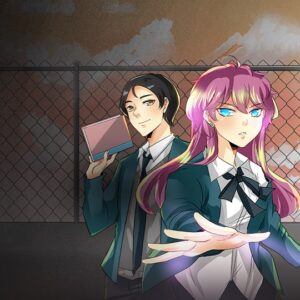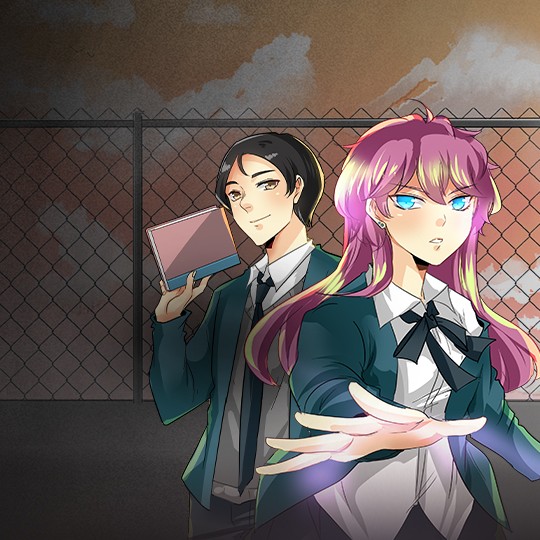 Unordinary is about a boy named John who nobody pays much attention to. It is quite natural since John is a normal teenager going to a school where the students possess superhuman powers and abilities. 
However, we soon come to know that John bears a secret past that can endanger his school's social standings. 
Now, John has to fulfill his destiny while dealing with battles, enemies, and life-threatening stories.
---
3) The God of High School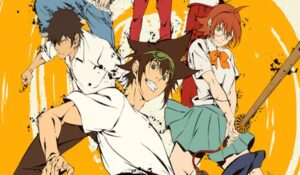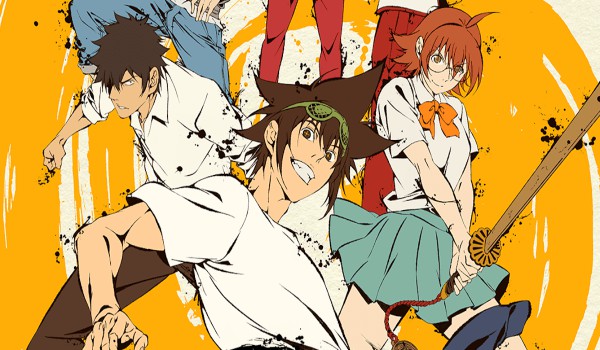 The God of High School involves a prestigious competition held through the high schools in Korea to find out the best fighter among them. 
The winner gets his wish fulfilled at any cost. Jin Mo-Ri is one such taekwondo expert who comes to take part in the contest. After arriving, he befriends Han Dae-Wi, a karate master, and Yu Mi-Ra, a skillful swordsman. 
As the tournament starts, the three of them need to give their absolute best in order to reach the top of the tournament and claim victory.
---
2) Tower of God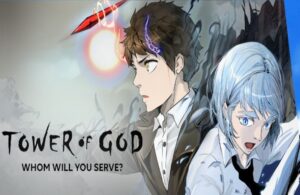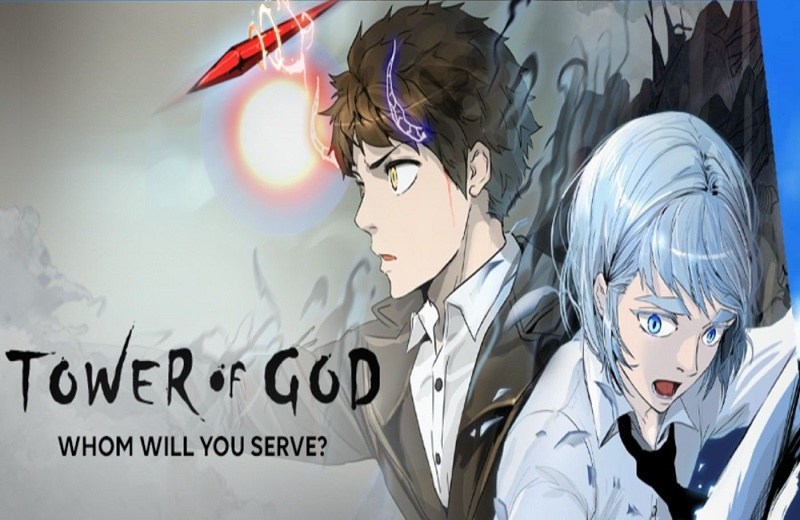 Bam is a simple boy who has been alone for the most part of his life till he met Rachel. However, his happiness did not last long as Rachel decided to climb the Tower of God while leaving Bam behind.
The Tower is a dangerous place filled with difficult obstacles that Bam needed to overcome. 
After meeting the administrator of the first floor, Bam came to know that he was irregular since he was not chosen by the Tower but still was able to enter. 
The challenge remained the same for Bam as he had to cross all the floors of the Tower in order to reach the top with the hope of reuniting with Rachel.
---
1) Solo Leveling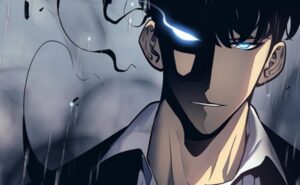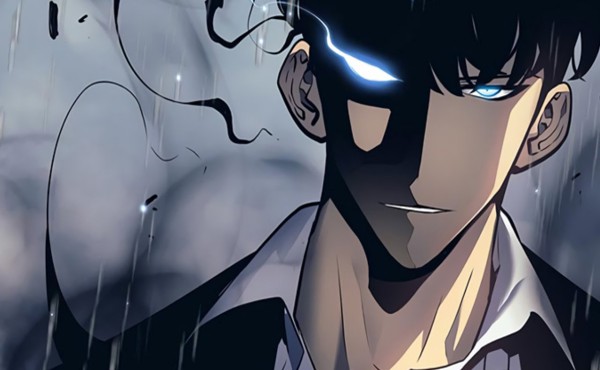 The world in Solo Leveling changed completely ten years ago when the Gate appeared and made a connection between the real world and the world of magic and monsters. 
Due to this event, many humans received special powers who were known as "Hunters."
 Sung Jin-Woo is one such hunter who is widely regarded as the world's weakest. His luck favors him one day when after waking up at the hospital, a screen pops up in front of him requiring him to undergo a training program. 
This gives Sung a golden opportunity to become one of the strongest hunters in the world.
This brings us to the end of our impressive list. Solo Levelling is by far the most popular Manhwa at the moment and is up there with the likes of One Piece and My Hero Academia.
This just goes on to prove that they are giving a strong competition to the Japanese mangas, and the situation can completely change in a few years. We will keep on bringing more fun and exciting top 20 articles. Till then, browse our latest content on Otakusnotes. 
---
Do small things with great love.
Follow us on Twitter for more post-updates.
Also Read: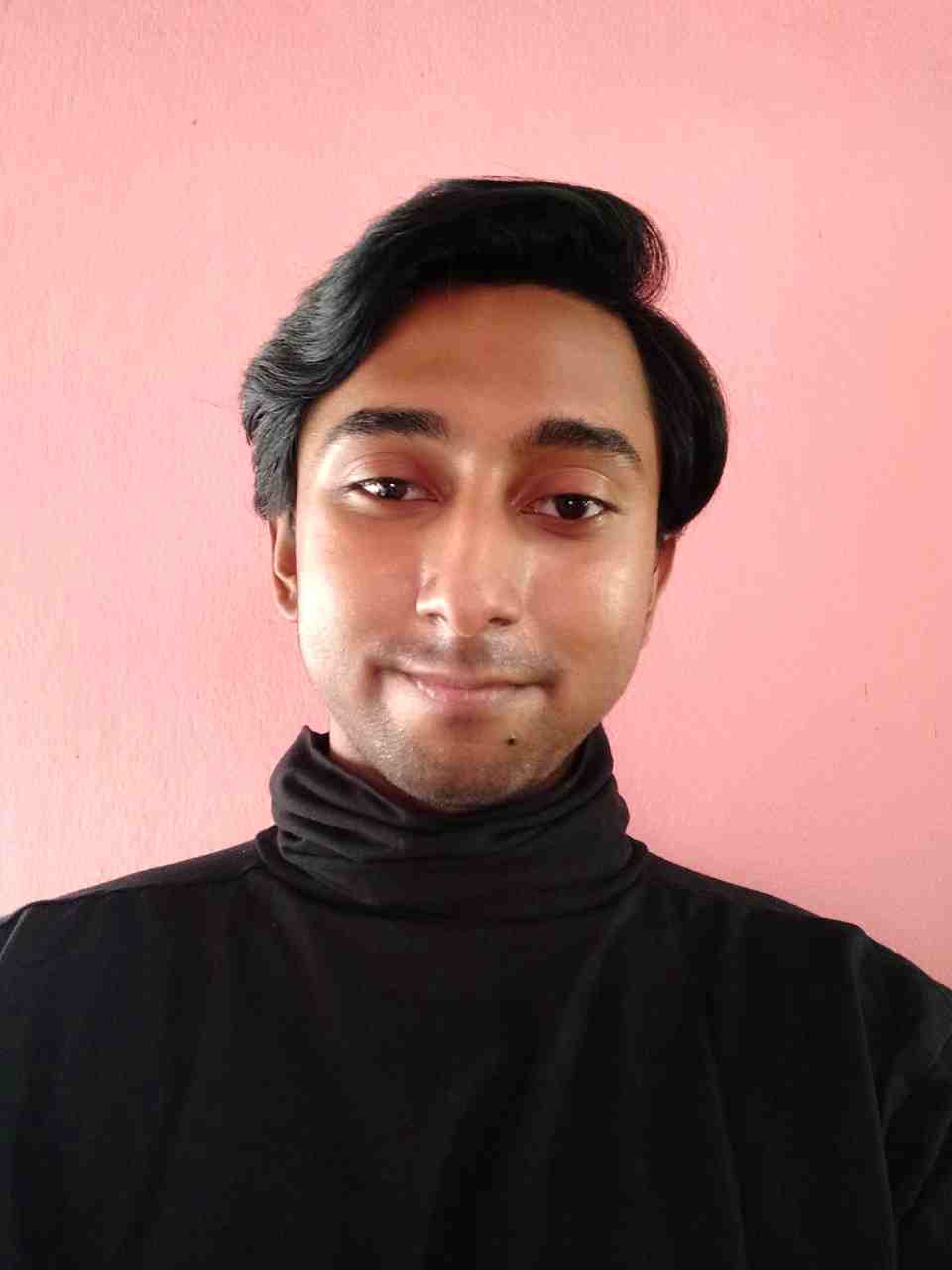 Life took a sudden turn for me when I finally decided to watch Kimi no nawa & Clannad. While both of them made me cry and introduced me to this vast world of anime. The Anime and Manga world is an escape for me from this complicated real world and serves as a relief. Being a content writer for OtakusNotes still feels like a dream and has been one of the best things to happen to me this year. It has been a productive distraction for me and I am loving every moment of it.