Last updated on August 22nd, 2023 at 11:56 am
To You Who Swallowed a Whole Star is a series based on Jiu Seo and her childhood friend Wurin Song. Jiu and Wurin have been together since childhood and have developed a close bond. They have been in the same institute since childhood, and their mothers were best friends even before birth.
Wurin Song comes from a well-established family with frequent trips outside the country, purchases many things, and only thinks a little before spending racks on unimportant stuff.
Jiu Seo and her mother are very conservative, like to save money at every step, and are financially poor. Jiu and her sister moved out of their house after being physically and emotionally abused and moved to a smaller home.
She meets Hayul and Hajun Lee in her new place, who are very small, have no parents to care for, and have similar stories. Seeing them in this condition, she decided to help them. A few years later, Hajun became a very popular idol.
This event is about to alter the lives of Jiu Seo and Wurin Song entirely and in the most unexpected ways that were to be seen. ARI writes the series, and the illustration is also done by the author, who is very rare these days. The Webtoon has 117+ chapters and is still ongoing.
To You Who Swallowed A Whole Star Wiki: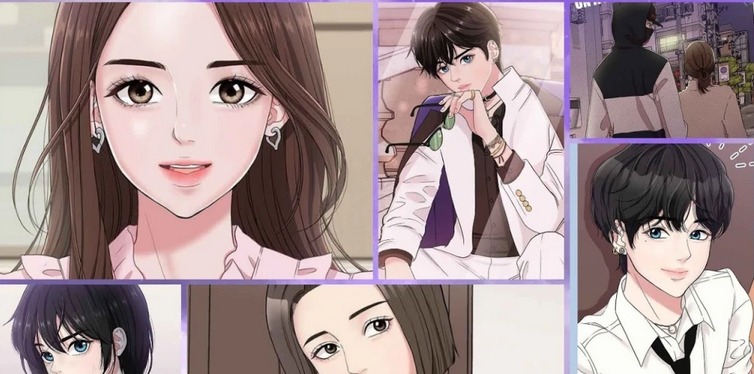 | | |
| --- | --- |
| Name: | To You Who Swallowed a whole star |
| Writer: | ARI |
| First Serialization: | July 1 2020 – |
| Status: | Romance, Drama, Slice of Life |
| Genre: | Ongoing |
Beginning
Jiu Seo and Wurin Song are the two main characters of the series. Jiu Seo and Wurin Song's parents met each other a few years before their children were born and became very close friends. Jiu and Wurin grew up with each other, and their families were also on good terms.
Until one day, family problems began to brew between Jiu Seo's parents. At first, everybody thought it was just a type of argument that would resolve in a few days, and things would return to normal.
Unfortunately, things worsened, and Jiu's father physically and mentally abused her mother. Her mother soon called it quits and moved out along with her. Due to not being adequately educated, her mother did not get a decent job and was forced to work as a chief.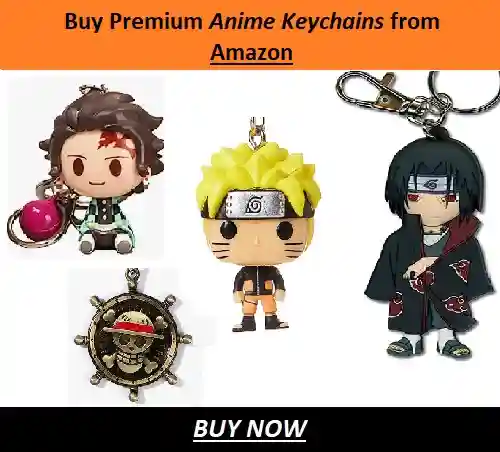 ---
Result
Due to not working a proper white-collar job, Jiu and her mother don't have much money to spend and are forced to sacrifice many things. But due to their closeness with Wurin and her mother, they often used to get help from them, either in the form of food, gifts, or electronics.
On the floor above them were two kids named Hayul Lee and Hajun Lee, who lived very poorly and had nobody to care for them. Jiu gets motivated to help them and starts a v-tube channel where she hopes to make a breakthrough.
Hajun Lee, a middle school student then, was beautiful, but everybody avoided him due to his lack of care for basic things such as clothes and hair. Jiu quickly took care of it and ensured Hajun and his sister Hayul looked decent.
Due to his parents' abuse, Hajun resented being touched and stopped trusting anyone until he met Jiu. Over time, he falls in love with her and wants a relationship, but things are not so simple.
Jiu has been fond of Wurin since childhood but only realizes her true feelings after Bomi confronts her. Over time, Hajun realizes that he does not stand a chance against her, as Wurin has known her for a longer time and is pretty rich.
---
Difficulties
Six years later, Hajun has entered high school and has become very handsome and famous, but he has his eyes set on Jiu, whom he has loved since childhood. Unfortunately, Jiu loves Wurin and does not consider anyone else besides him.
Accordingly, Wurin quickly notices that Hajun is in love with her, changes his attitude, and starts showing his possessiveness. Hajun would not return from this fight and decided to take it head-on.
A few days later, Wurin, after being continuously provoked by Hajun, decides to confess his love to Jiu. To his surprise, she immediately accepts his feelings, and they start dating. The news drops like a bomb on Hajun Lee's head.
Hajun was now in an awful situation, but he did not have the means to go against her decision due to not being well settled. At first, he thought it was a good idea not to bother them and to stay quiet.
But after he sees Wurin's true personality, he does not care about anything other than making sure Jiu leaves him forever and determines that he will take her away from him and ensure she gets all the happiness in the world.
---
To You Who Swallowed A Whole Star: Main Characters
1) Jiu Seo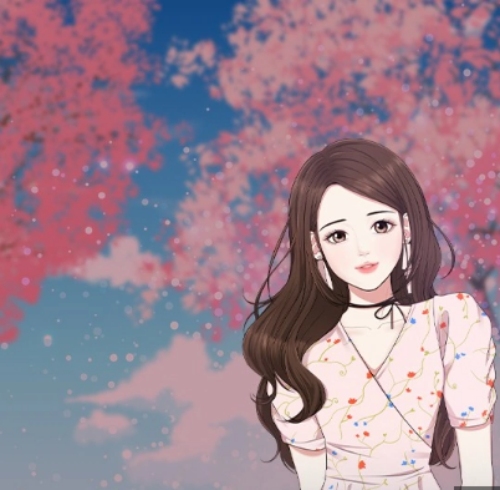 Jiu Seo is one of the series' main characters and the male character's love interest in the webtoon. She is beautiful, hard-working, modest, and always willing to help others, even when facing difficulties.
At first, she used to like Wurin Song, but after getting into a relationship with him, she realized his true side, and they started having difficulties.
---
2) Wurin Song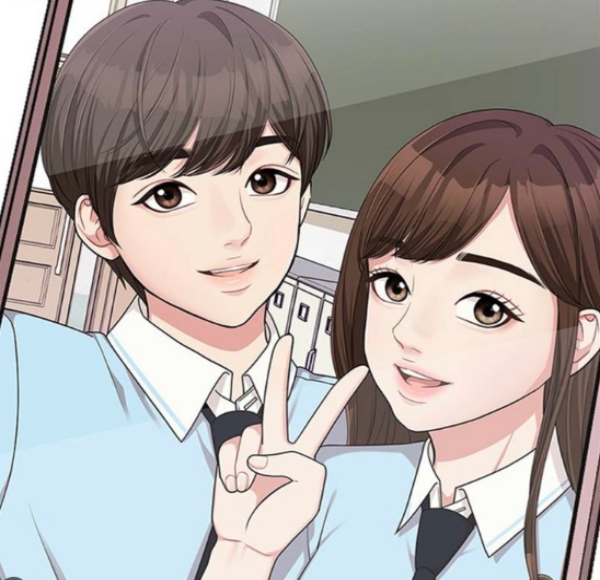 Wurin Song is one of the wealthiest characters in the series and has always been in love with Jiu since childhood, but due to the fear of getting rejected, he never comes through with his feelings until, one day, he decides to risk it all and confesses.
He is very handsome but has a terrible personality and many insecurities. He is always looking for ways to keep Jiu to himself.
---
3) Hayul Lee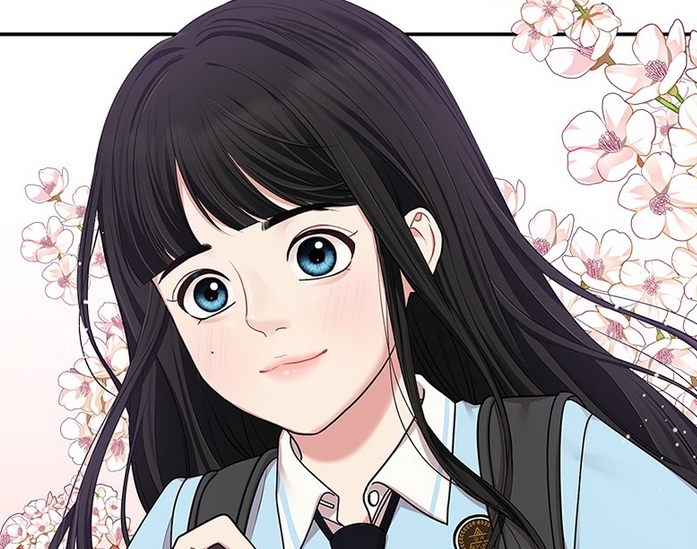 Hayul Lee is the little sister of Hajun. She has always been fond of Jiu, as she used to help them out since childhood, and has always maintained an excellent relationship with them despite Hayul and Hajun being very poor.
She is very cheerful and has a jolly personality. Her favorite thing to do is tease her older brother, as she has discovered his secret.
---
4) Hajun Lee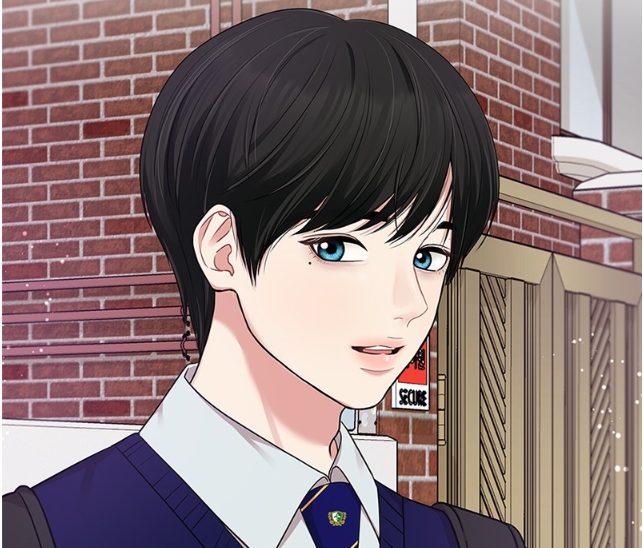 Hajun Lee is one of the most good-looking characters in the series and has had a crush on Jiu since childhood. At first, he was unaware of his feelings, but over time, it became evident that he was interested in her.
Initially, he used to keep quiet all the time around her, but after becoming a very successful and renowned idol, he confessed his love to her.
---
4) Bomi Cha
Bomi Cha has been my best friend since high school. When Jiu meets her for the first time, Bomi tries to use her for her own benefit, but after some time, Bomi realizes that Jiu is a very good and honest person and wants to be friends with her. 
Bomi used to be very rich as her mother was an actress, but after their family started having issues, they were soon dragged into poverty.
---
To You Who Swallowed A Whole Star:
Plot Review
Despite not being rich, Jiu used to have a good childhood until family problems kicked in and took all the happiness from her life. Luckily for her, she had someone to rely on to help her in every situation: Wurin Song, her childhood friend. Wurin always loved her, but Jiu never realized it until later.
Along the way, Jiu meets Hayul and Hajun Lee, two of the most influential people, and they become a family. Hajun started developing feelings for her, and after he entered high school, he decided to confess his feelings.
But Jiu was in love with Wurin and did not have eyes on anyone else besides him. After becoming a famous idol, he decides to go head-to-head with Wurin in Jiu.
It gives you a glimpse of the journey of a boy who did not have anything when he was a child to conquering the world and having everything he once desired but could not get due to poverty.
---
Is To You Who Swallowed A Whole Star Worth Reading?
The series is worth checking out if you have time and want to try something new occasionally. The art of the series is constant, and the storytelling is decent. 
The story's pace is slow in the first 20–30 chapters, but the series picks up speed after that. It also has many plot twists and promising character developments that will amaze you.
The chapters are more extensive than usual webtoons and have a good touch of humor without being forceful. The chapters get intense after some time, and there are a lot of clashes in the series, which makes it more entertaining.
---
Conclusion
The series is a good watch, and one should check it out. You won't be bored. The series is unique and has some good moments built over time with excellent precision. After a few chapters, the series gets you hooked, and you start to relate to some characters.
---
Do small things with great love.
Follow us on Twitter for more post updates.
Also Read:
I am a first-year student pursuing Data Science and Artificial intelligence and have always been mesmerised by AI and wish to build one for my own in future. In my free time, I like to watch Romance Anime or read Seinen Manga.