Last updated on August 19th, 2022 at 11:38 am
We finally got the second part of Mikey's past. The latest chapter focused on every past event that we already knew from Mikey's POV. So, now that Mikey's past is concluding, we can expect Tokyo Revengers Chapter 265 spoilers to start circulating. Wakui seems to be building up a solid reason behind Mikey's dark impulses, and a lot of others things would be explained too. But before jumping into spoilers, let's sum up what the latest chapter showed us.
The chapter begins after a time skip from the previous chapter's cliffhanger, and the story is now narrated by Mikey. We are now seeing what happened in the summer of Mikey's sixth grade. Draken visits Mikey's house since they have plans together. However, Mikey asks him to wait as he is not done washing up. This is when Emma comes running down the stairs carrying some boxes and other household items.
However, when she sees Draken standing at the door, she is a little intimidated. Draken asks her if she is Mikey's sister. Emma then introduces herself, and so does Draken. Emma loosens up when he helps her carry her stuff. So now we know how Emma and Draken first met.
While Emma and Draken pass by the hallway, Mikey shows up and jokingly asks them if they are making fun of him. Ignoring his remark, Draken tells Emma that he will put away the boxes and carry on with Mikey. Following this, Draken tells Mikey that they will be meeting his sworn brother, Mitsuya.
In the next scene, we see Baji, Pah-chin, and Kazutora greet Mitsuya. They all decide to officially establish their gang, Tokyo Manji. The following panels show us how they became best of friends and made lots of fun memories.
The positive note ends when the story reaches the night when Kazutora and Baji accidentally end up murdering Shinichiro. Since the story is from Mikey's POV. We see him head out to visit Shinichiro the same night. However, when he reaches his brother's bike shop, the cops are already taking away Baji and Kazutora for the crime they just committed. All Baji could say to him was that he was sorry.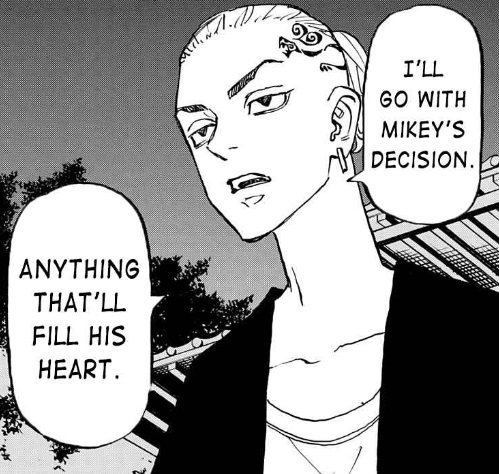 Moving on from this scenario, we see the Sano family gather around Shinichiro's hospital bed as they try to hold themselves together. Mikey begs his brother to wake up and tells him it is just a prank; however, he never wakes up. We see Mikey surpassing his grief in the hospital's restroom since he hates crying in front of anyone. This was similar to losing his mother all over again.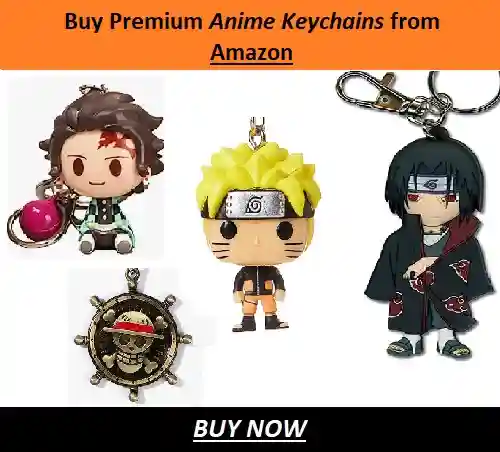 The story fast-forwards to when Mikey announces his intention to recruit more delinquents and make Toman the top gang in Japan. The others try to oppose his decision, except for Draken. He takes Mikey's side, thinking that it would distract him from the tragic events in his life and fill his heart.
We then see how Toman grew as a gang with the introduction of the prominent characters such as Angry, Smiley, Chifuyu, Shiba, Ryuuhei, and Mutou. Mikey expresses his ambition to take over the world and make Toman the number one gang.
However, Mikey narrates that everything changed the day the two who changed his fate appeared. The panel shows Takemichi and Kisaki as the chapter marks its end.
Tokyo Revengers Chapter 265 Spoilers
The incidents in the latest chapter aren't something that we didn't know already. However, what we didn't know is how Mikey dealt with them and how much did it affect him. Wakui's ability to connect so many emotions of different characters is commendable, indeed.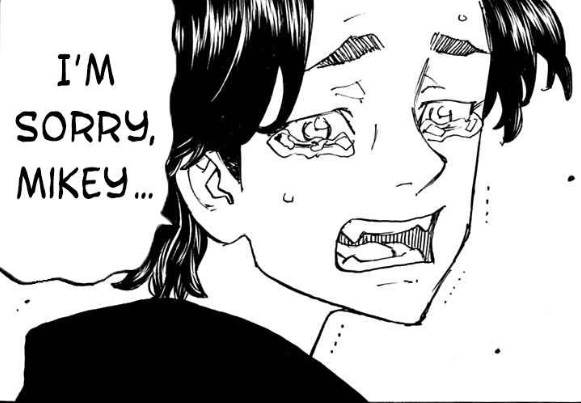 Additionally, this chapter served as a major build-up to the next chapter. We got various hints that the next chapter will have some big revelations about either time leapers or what Mikey is hiding. We will also be getting a colored cover which means that the chapter will be a big one.
The latest chapter covered a lot of little details about the main cast and how they all met. We saw how Mikey changed over time and how everyone else formed their bonds. Losing his family member back to back indeed pushed Mikey over the edge. However, we are yet to see when exactly did he develop his dark impulses and how does Sanzu know everything about it so well.
We are also yet to see why Mikey thinks Takemichi and Kisaki are the two people who changed his fate. This indicates there is a lot between Mikey and Kisaki that we don't know of. Seems like the next chapter might just reveal it.
Another detail to notice here is that Mikey didn't mention much about Sanzu even though he is one of his childhood friends. We know little about what went down between them. This is an important detail since it could affect the entire current timeline.
Nevertheless, we have some time before Tokyo Revengers Chapter 265 spoilers give us some early glimpse.
---
Tokyo Revengers Chapter 265 Release Date
Chapter 260 will be out on August 10th, 2022, as per the dedicated Tokyo Revengers fans. Chapter 265 will also be 26 pages long with a colored opening page. Therefore, we have a lot to look forward to. Wakui is going to give us a little treat.
---
Where to read Tokyo Revengers Chapter 265
Unlike several other manga, Tokyo Revengers is not published by Viz or Shueisha. Instead, the manga is officially available on Kodansha's site. Therefore, you can follow the manga there, and if you wish to purchase it, you can directly do so from Kodansha. The site has all the volumes of Tokyo Revengers and gives you a list of the platforms from which you can buy the manga.
Additionally, Tokyo Revengers is also available on Comixology, Inkr, Mangmo, and Kindle Unlimited. So, you have plenty of other options to read the manga.
We will be back with another article on Tokyo Revengers spoilers when the next chapter releases. Therefore, stay tuned to us. Meanwhile, check out some more interesting articles below.
---
Do small things with great love.
Follow us on Twitter for more post updates.
Also Read: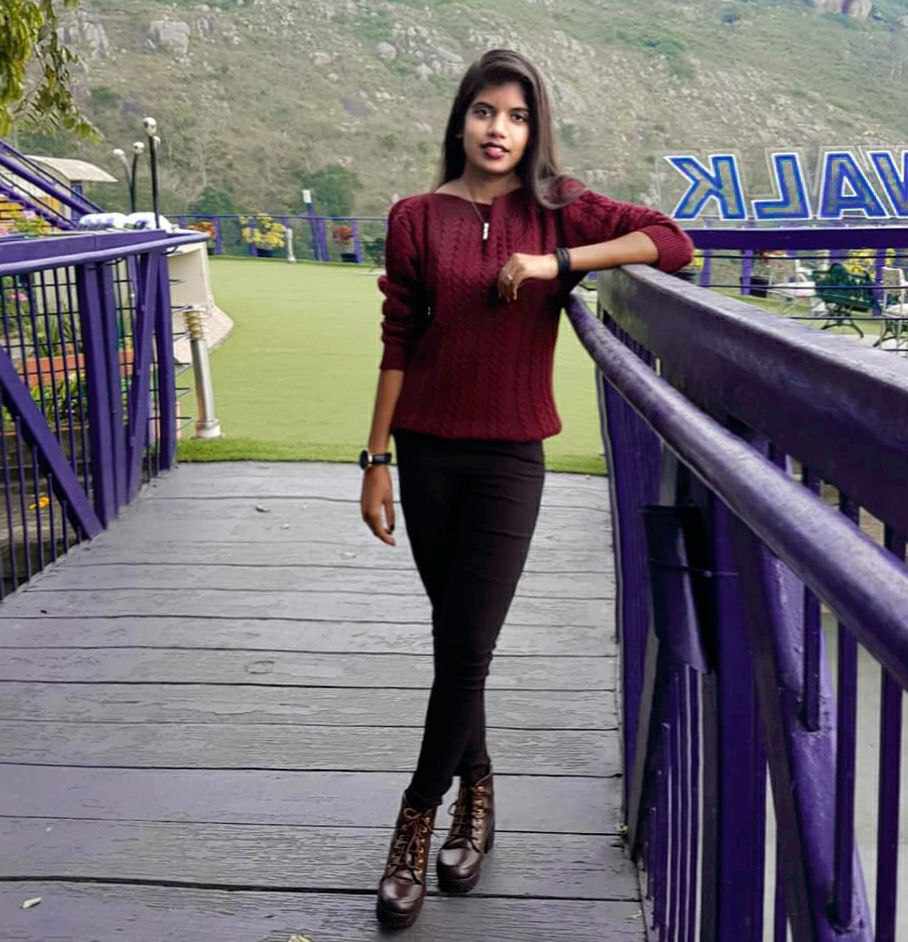 Starting off with love for medicine and plans for pursuing it, I found myself drawn to a mismatched career in Hospitality & Tourism. Little did I know that my passion and love for literature had always been by my side. Therefore, here I am now, sharing my words on multiple amazing platforms, one of which is Otakus Notes. What better way to put my abundance of love and knowledge of anime, manga, k-drama and webtoons, to use!