You have already met several intelligent anime characters who are impossible to defeat in terms of intelligence. However, did you hear about anime girls with books who were very passionate about book knowledge?
If not, then no worries, in this post, we will share with you a wonderful list of the top 10 anime girls with books. They were all avid book readers and possessed exceptional knowledge of several things.
So without any delay, let's meet these wonderful anime girls with books. 
List of 10 Best Anime Girls With Books
1. Fumino Furuhashi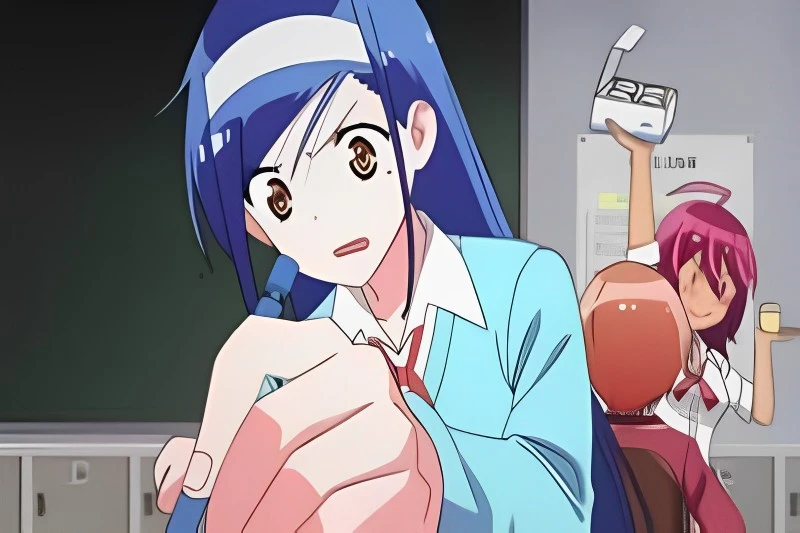 Anime: We Never Learn
Fumino Furuhashi belongs to a very popular slice-of-life anime that succeeded in making her own separate fanbase. She is a highly intelligent girl, especially good at the arts and literature.
Being a genius, she often saw reading and studying as what brought her to this list. Aside from academic skills, she is also blessed with cute looks and beautiful golden eyes.
---
2. Izumi Konata 
Anime: Lucky Star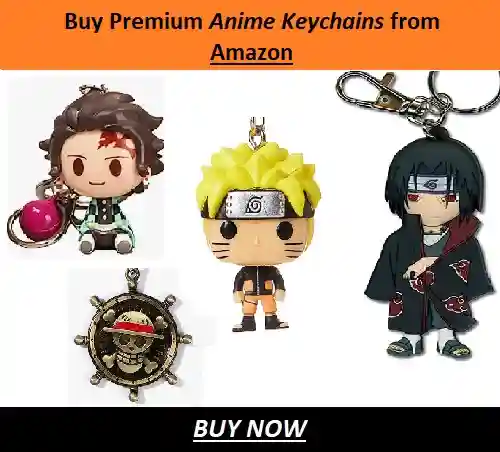 Izumi Konata is the best pick on this list and is very similar to us because we are all avid otaku. She does look very attractive, yet her childish appearance is good enough to grab your attention.
Just like us, she mostly spends her time reading manga, watching anime, and playing video games. Moreover, her entire room is filled with anime merchandise, including a large stack of books that are held near her bed.
---
3. Maka Albarn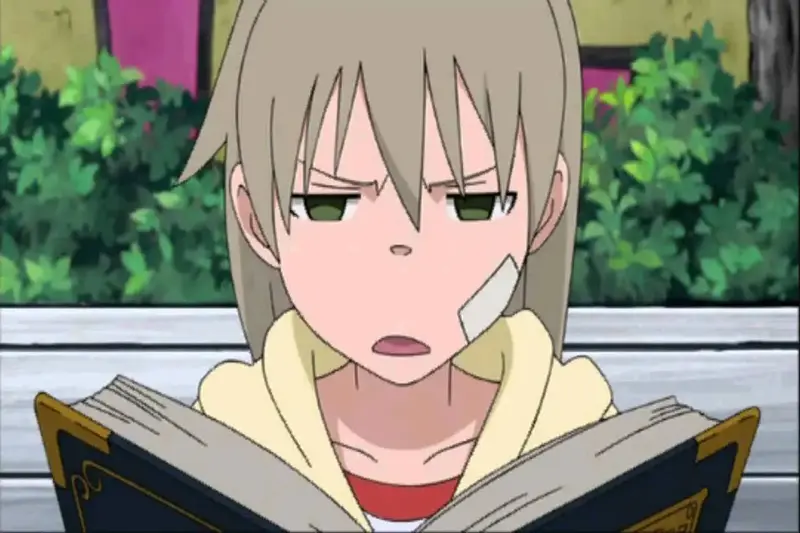 Anime: Soul Eater
Maka Albarn from Soul Eater is mainly known for her exceptional fighting skills and strong willpower. However, she is also very passionate about books and is considered a bookworm by her fellow academy members.
Whenever she had no mission and had free time, she always used it to read books. As a result, it is not wrong to say that Maka Albarn is one of the strongest anime girls with books.
---
4. Shizuku Tsukishima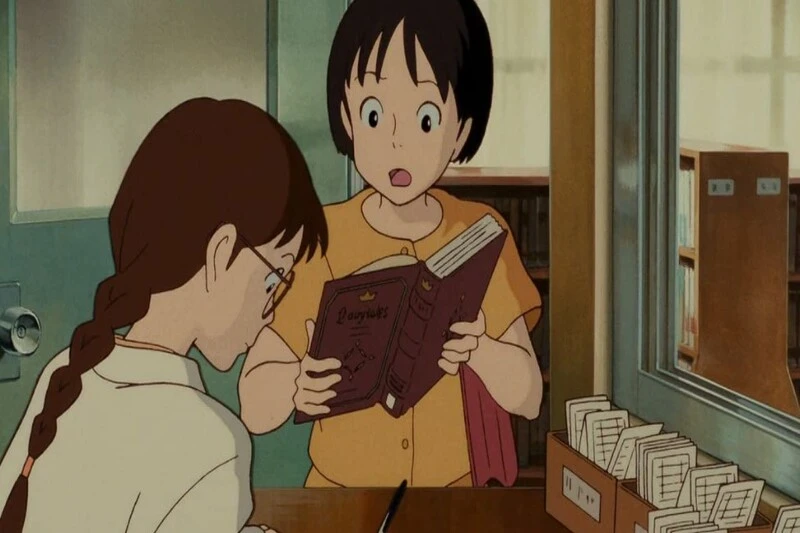 Anime: Whisper of the Heart
Our next anime girl is from one of the best family anime movies, Whisper of the Heart. Shizuku Tsukishima frequently visits the library to read as many as possible in order to write alternative lyrics to her favorite songs.
Moreover, she also wrote her own novel called Whisper of the Heart, which is the title of the film. Seeing her passion for writing and reading books, she totally deserves to be on the list.
---
5. Tohru Honda 
Anime: Fruits Basket
Tohru Honda from Fruit Basket is another popular girl who loves books. Aside from reading school books, she also read several other types of books to explore different perspectives.
Whenever she feels down, she needs nothing but a book to boost herself. Throughout the series, she helps her friends overcome their problems in life.
---
6. Yuki Nagato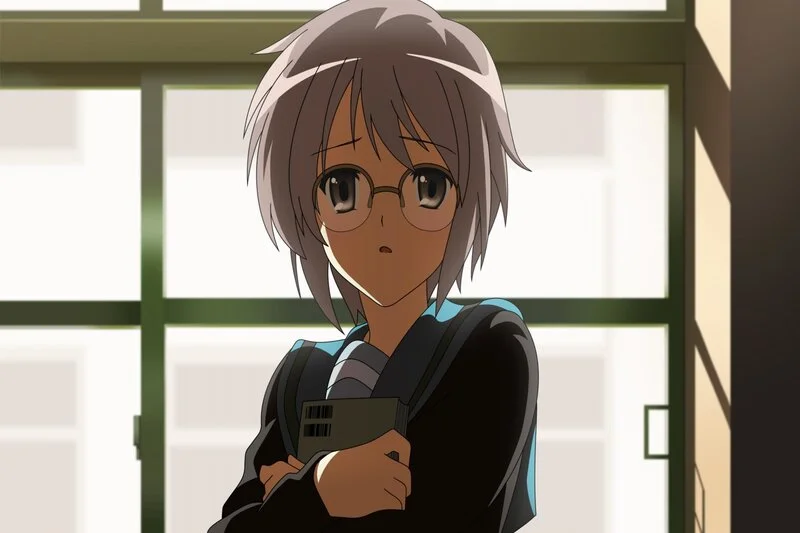 Anime: The Melancholy of Haruhi Suzumiya
Yuki Nagato is one of the main characters in The Melancholy of Haruhi Suzumiya who loves reading books. She first appeared as a normal high school girl but was later revealed as an alien.
In order to completely understand human data and formation, she is usually seen reading books. As an alien, she had supernatural abilities and extensive knowledge about machinery as well as technology. 
---
7. Yomiko Readman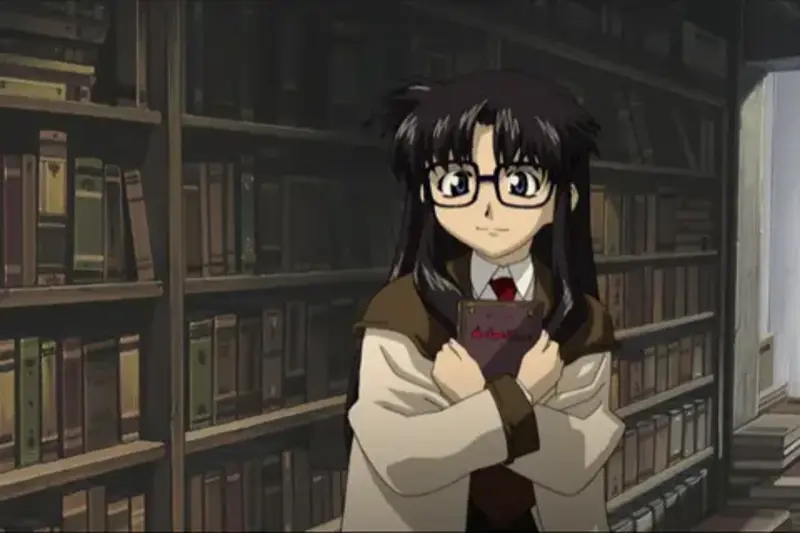 Anime: Read or Die
Yomiko Readman is a major character in Red or Die, and books are not just objects for her. She owns her own, personally created library, where she holds countless books.
Moreover, she also has the special ability to transform paper into anything she wants, such as swords, airplanes, etc. On the other hand, she used all her powers to accomplish several secret missions.
---
8. Urara Shiraishi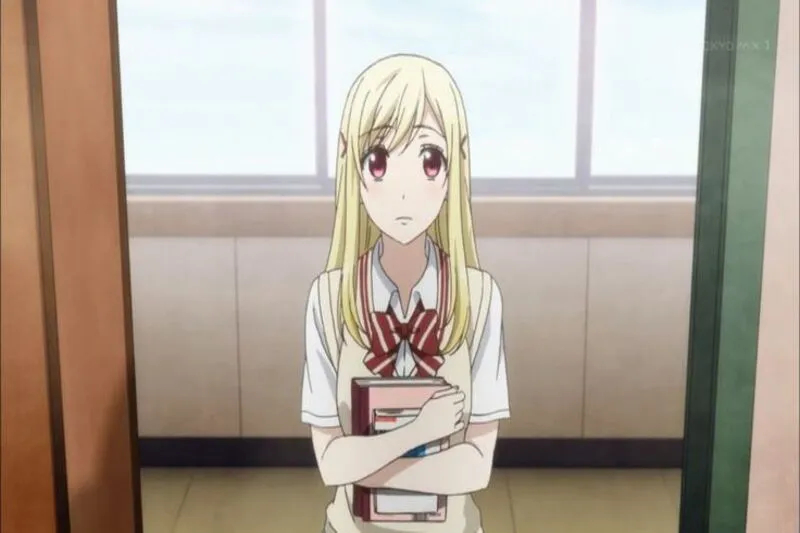 Anime: Yamada Kun and the Seven Witches
Urara Shiraishi is not as passionate about books as compared to the rest of the anime girls on this list. However, she is often seen holding books in the Yamada Kun and Seven Witches series.
Moreover, she is a sexy harem anime character with blonde hair whom you definitely want to check out. Urara Shiraishi is one of Yamada's love interests, with whom he swaps bodies through kissing.
---
9. Kosaki Onodera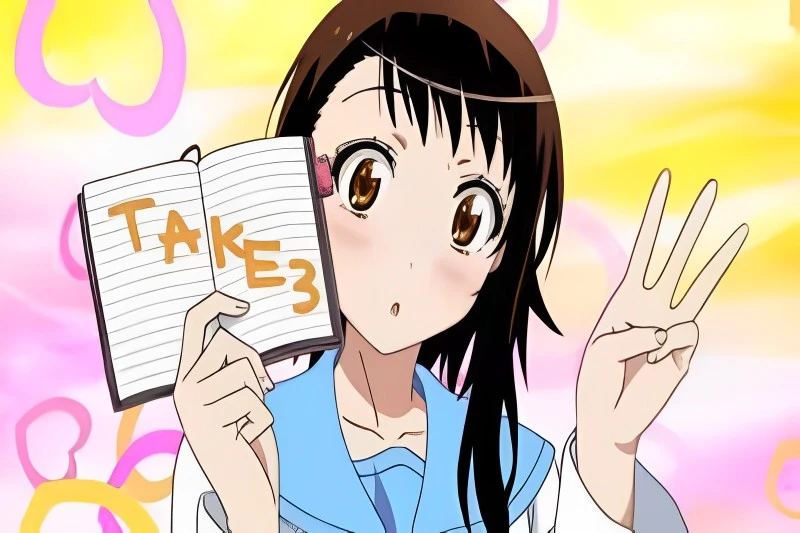 Anime: Nisekoi
Now, the next anime girl is Kosaki Onodera, who belongs to the Nisekoi series, a very popular harem anime. She is an avid reader who is usually seen holding a book in her hands.
Her hobby of reading books makes her get lost in her thoughts and witness new worlds. Being an introvert, reading books is the best way for Kosaki to enjoy her free time.
---
10. Elaina 
Anime: Wandering Witch
Elaina is the main character of a very popular anime with magical school. Since her childhood, she has read several storyteller books and usually applies their lessons to her own life.
As a witch, she also had exceptional magical skills along with flying abilities. That's why she is without a doubt one of the most popular anime girls with books.
---
Conclusion:
That's for the post. We hope you found this list of the top 10 anime girls with books useful. Each of them had a strong passion for books and literature, which brought them to the list. Some of them play main roles in their respective series, while others play major roles.
---
Do small things with great love.
Follow us on Twitter for more post-updates. 
Also Read
I am Sahil Khan and I was born in Dhanbad and raised in New Delhi, India. I am currently pursuing my graduation while also pursuing my passion for writing about anime. This is because I have been an otaku since I was 7 and writing about anime helps me overcome my stress while also honing my writing skills. Aside from writing, I am a filmmaker and an actor.