We all love watching animes, not just for the mind-warping realities they create but also for the aesthetic art style that makes us wonder if we should shift to an animated world. Who doesn't want to wrap themselves in a warm blanket and watch a good anime movie with a cup of hot cocoa in hand? This article will help you spend the holiday season watching good anime movies on Crunchyroll.
Suppose you're wondering whether you'll have to worry about watching these movies hidden away in your room because of all the violence and risqué scenes. Don't worry; we have your back. This list of top 8 good anime movies on Crunchyroll will help you enjoy the holiday season with your family.
Top 8 Good Anime Movies On Crunchyroll
8. This Boy Suffers From Crystallization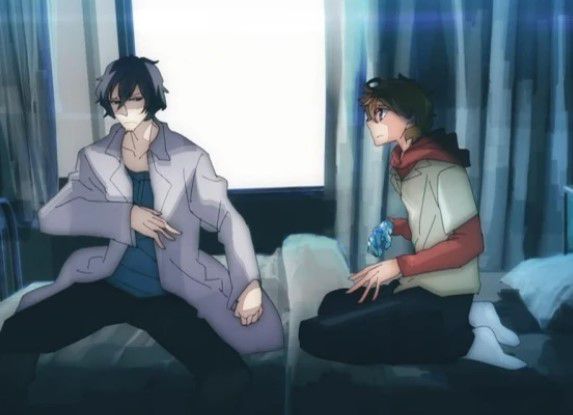 Speaking to people can often be anxiety-inducing; we tense up, our brain stops working we feel like hiding behind our friends. This Boy Suffers From Crystallization puts a twist on this common problem we all face.
It follows the story of Ayumu Tamari, who suffers from an illness called "Crystallization Syndrome." This condition causes parts of his body to crystallize under stress. His social anxiety doesn't help this condition.
His only relief is his sensei Kouya Onihara, his teacher who studies crystals. Ayumu attempts to live his high school life managing his relationship with his teacher and anxiety while trying not to completely crystallize.
IMDb Ratings: 6.4
Duration: 27 minutes
Studio: CoMix Wave Films
Genres: Drama, Boys Love
---
7. Waga Seishun no Arcadia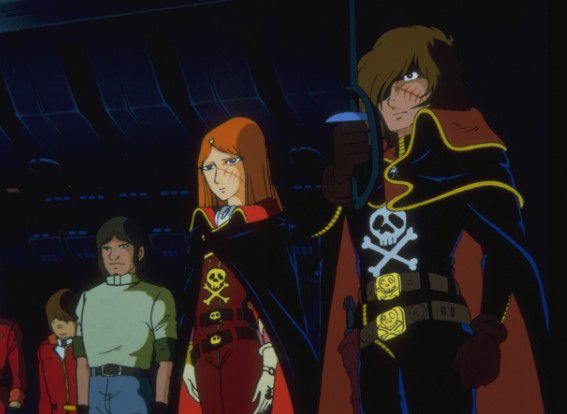 Who doesn't love watching an action sci-fi thriller to warm them up during a cold day? Waga Seishun no Arcadia or My Youth in Arcadia follows the story of Captain Harlock and his crew. It draws parallels with the American occupation of Japan by creating an alternate earth conquered by Illumidus Empire.
The crew forms a strong bond through their travels and attempts to fight the oppression of the earth. Harlock and his crew as freedom fighters try to free the earth from the influence of the Illumidus Empire, no matter the consequence.
IMDb Ratings: 7.1
Duration: 2 hours 10 minutes 
Studio: Toei Animation
Genres: Drama, Sci-Fi, Action, Adventure
---
6. Fullmetal Alchemist: The Conqueror of Shamballa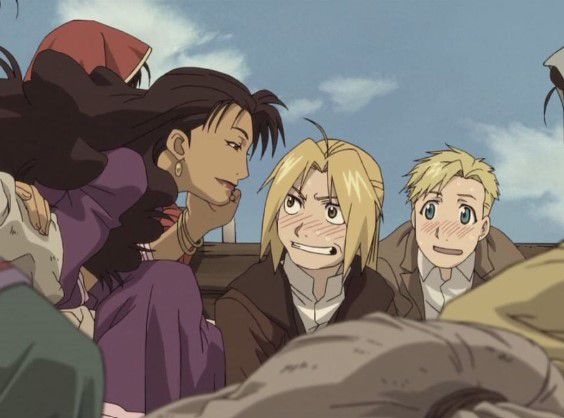 Fullmetal Alchemist has been a cult classic that still dominates the anime scene. The tale of Edward and Alphonse facing the world as brothers to find the philosopher's stone has a special place in our hearts.
Edward Elric sacrificed his soul and body to rescue his brother and lands up in Germany. Pulled into the unknown city of Munich he struggles to adapt. As Germany faces the economic consequences of the First World War Edward finds himself unable to return.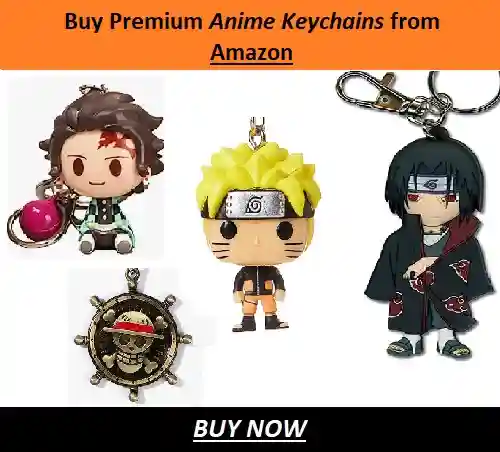 Using research and his alchemy skills Edward attempts to return home garnering who resembles his allies from his world. While Alphonse tries to do the same in their world.
IMDb Ratings: 7.3
Duration: 1 hour 44 minutes
Studio: Bones
Genres: Action, Adventure, Fantasy, Historical
---
5. Cardcaptor Sakura The Movie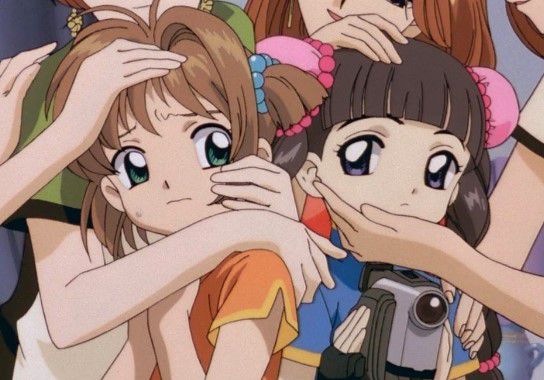 Cardcaptor Sakura has been a defining anime for a lot of our childhoods. Returning to nostalgia and the simple joys of childhood makes this holiday season jollier.
Sakura Kinomoto participates in a Tomoeda Shopping District lottery and wins a round trip to hong kong. She decides to travel with her brother, best friend and school crush unravelling a new adventure.
Little does she know their trip gets cut short by a prophetic dream about Clow Reed, someone who claims to be the creator of Clow Cards.
IMDb Ratings: 7.2
Duration: 1 Hour 21 Minutes
Studio: Madhouse
Genres: Fantasy, Drama, Comedy
---
4. Bakemono no Ko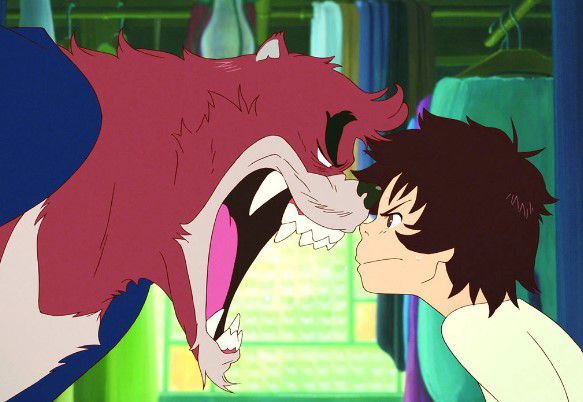 The Boy and the beast follows the story of two souls who wander around in their isolated world. Ren, a 9-year-old who is shunned by society escapes to the streets of Shibuya after his only benefactor gets killed.
He stumbles into Kumatetsu who leads Shibuten's beast world. This chance encounter results in an opportunity for Kumatetsu to become a candidate for the next lord. After forming an uncanny alliance they help each other fulfil their goals. Ren wishes to find a home and Kumatetsuwho wishes for recognition.
The story traces their realization of the very little difference that exists between the two.
IMDb Ratings: 7.6
Duration: 1 Hour 59 Minutes
Studio: Studio Chizu
Genres: Supernatural, Fantasy
---
3. Cardcaptor Sakura Movie 2: Fuuin Sareta Card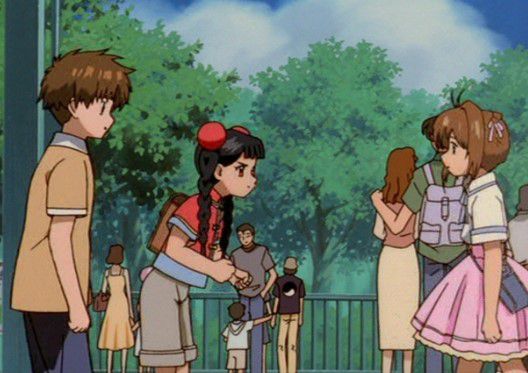 Cardcaptor Sakura holds such a special place in our hearts that we couldn't help but feature its second film in our list of good anime movies on Crunchyroll.
In its second film, Sakura's elementary school class decides to put up a play for their Nadeshiko Festival. She plays the role of a princess who gets confessed to by the neighbouring prince.
She too struggles with responding to the confession of a boy who has recently confessed to her in real life. Aided by her cousins who have recently come to visit she attempts to declare her feelings.
These attempts of expression are interrupted by Clow Reed's sealed creation that is responsible for disappearances across town.
IMDb Ratings: 7.8
Duration: 1 Hour 22 Minutes
Studio: Madhouse
Genres: Fantasy, Drama, Comedy, Romance
---
2. Kimetsu no Yaiba Movie: Mugen Ressha-hen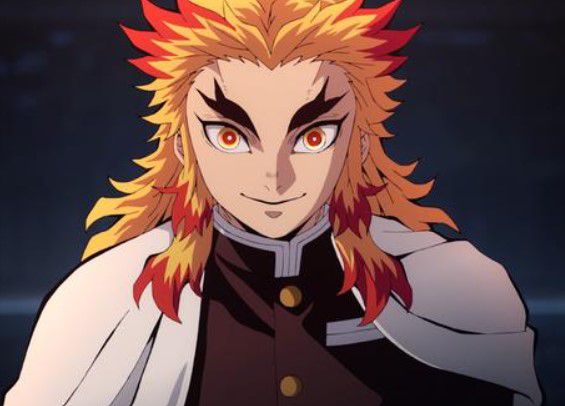 Demon Slayer -The Movie: Mugen Train was one of the most anticipated movies of the year. The Demon Corps dispatches its slayers to investigate a series of disappearances from a train.
A team consisting of the Flame Hashira Kyoujurou Rengoku and our favourite slayers investigate the train without knowing the secrets behind the train. This expedition leads to a confrontation with an Upper Moon.
IMDb Ratings: 8.2
Duration: 1 hr. 56 min
Studio: ufotable
Genres: Fantasy, Action
---
1. Kimi no Na Wa.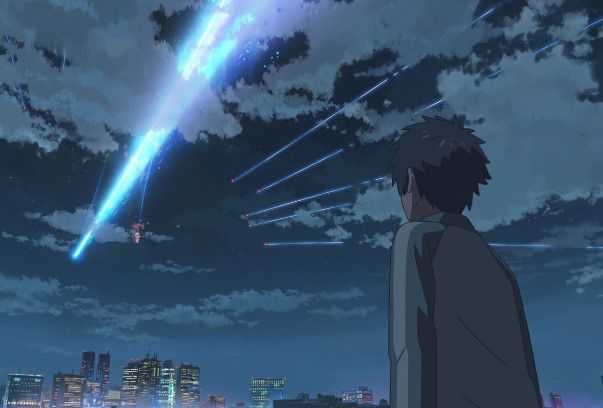 Your Name became an era-defining anime movie that is being rewatched years after it was released in 2016. This film deserves its place at the top of the Top 8 good anime movies on Crunchyroll.
It traces the story of Mitsuha Miyamizu who craves the life of a boy in the city and Taki Tachibana who wishes for a peaceful life. Both of them wake up in each other's bodies one day and find themselves in a fated tale that scribes them together.
IMDb Ratings: 8.4
Duration: 1 hr. 46 min.
Studio: CoMix Wave Films
Genres: Supernatural, Drama
So what are you waiting for find yourself a comfortable blanket and pour yourself a cup of cocoa and enjoy your holidays watching our list of good movies on Crunchyroll?
---
Do small things with great love.
Follow us on Twitter for more post updates.
Also Read: