This article is updated based on new theories and knowledge. 
Magic School Anime is one of the categories under High School Animes which is a very popular genre. Magical World is an escape from reality for all of us. Similarly, in some animes esteemed magic schools exist that are attended by students to hone their magical skills and put them to good use.
Among them, some animes like The Irregular at Magic School and Little Witch Academia have been popular for a long time and have set the bar for others to follow. Today in this article, we are going to rank the Top 20 best magic school anime. It is safe to say that we will discover many new animes along the way and see some surprises on the list.
---
Must Read- Top 15 Best Anime Movies on Funimation
---
Top 20 Best Magic School Anime of all time-
Rating – 6.02
Plot – In the world of Magical Warfare, magic users co-exist with normal humans without them knowing. One such normal person, Takeshi Nanase, saves a girl who ends up turning him into a magic user.
Takeshi then enters into the world of magic and discovers all the mysteries in it. Along with two new magicians, Kurumi Isoshima and Kazumi Ida, he gets enrolled in Subaru Magic Academy and starts a new life.
No. of episodes – 12
Where to watch – Crunchyroll
---
Rating – 6.38
Plot – In this post-apocalyptic world where humanity got destroyed by giant armoured insects forcing them to live in floating cities, watch as wizards from famous wizard academies take on these monsters and try to keep humanity alive.
The protagonist of this story is Kanata Age who needs to restore his reputation after being labelled as a traitor. This involved him taking command over the team E601 which comprised of 3 girls Misora Whitale, Lecty Eisenach and Rico Flamel. T
he task is easier said than done as they lead him to trouble one after the other.
No. of episodes – 12
Where to watch – Crunchyroll
---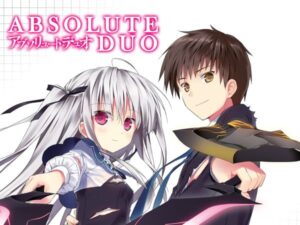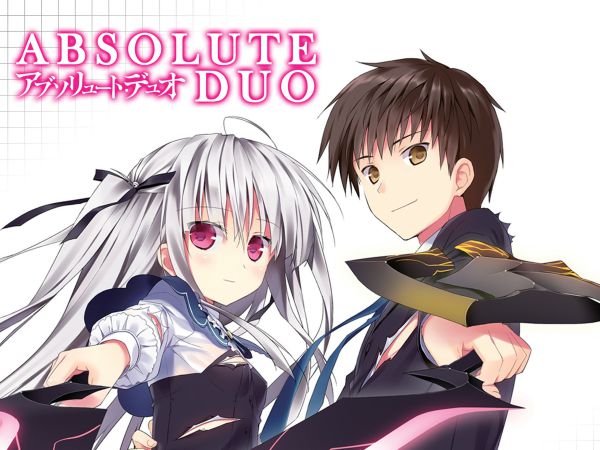 Rating – 6.49
Plot – This popular anime is about people called Blazers who can create weapons from their souls. Kouryou Academy High School specializes in training these Blazers where they are required to partner up with a fellow Blazer and unlock their true potential.
The protagonist of this story Tooru Kokonoe enrols himself in this academy to become stronger and take revenge for his sister. He joins with a foreign student, Julie Sigtuna and starts their journey to become the Absolute Duo.
No. of episodes – 12
Where to watch – Crunchyroll
---
17) Blade Dance of the Elementalers-
 Rating – 6.80
Plot – The Magic School of this anime is Areishia Spirit Academy where students are trained as elementalists so that they can contract a spirit and strengthen their power.
The main character of this story Kamito Kazehaya accidentally contracts a powerful spirit on his way to the first day of his school. This enrages Claire Rogue who was originally supposed to contract that spirit.
To add to his troubles Kamito needs to face off with the strongest elementalist who is contracted with a dark spirit in the Blade Dance.
No. of episodes – 12
Where to watch – Crunchyroll
---
Rating – 6.82
Plot – A normal school from the outside but training monsters from inside is the speciality of Youkai Academy. They train the monsters to peacefully live together with humans without causing any trouble.
In a sudden turn of events, Tsukune Aono, a normal human being gets close to Moka Akashiya and his life changes completely after he comes to know that she is a frightening Vampire. 
 No. of episodes – 13
Where to watch – Crunchyroll
---
15) Aesthetica of a Rogue Hero-
Rating – 6.87
Plot – This unique anime involves a disease called Samon Syndrome which allows people to travel to fantasy worlds. What's even more fascinating is the fact that people could keep their abilities in the real world that they learned in the fantasy world.
Akatsuki Ousawa was one such people having the Samon Syndrome who decided to leave the peace of his fantasy world and come back to earth with the daughter of the Demon King, Miu. Together they try to infiltrate Babel and discover the true purpose of the organisation.
No. of episodes – 12
Where to watch – Crunchyroll
---
Rating – 6.88
Plot – In a strange event which was known as Invertia the world as we knew changed completely and the nations began losing their power. This phenomenon also led to some people being born with insane physical capabilities who were named Genestella.
Ayato Amagiri was one such Genestella who attended Seidoukan Academy like any other people of his talent. However, his deep underlying motive was to search for his missing sister while uncovering a hideous plot.
No. of episodes – 12
Where to watch – Crunchyroll
---
Rating – 6.89
Plot – In this Anime, humanity is threatened by the alien species of Novas, who wreak havoc whenever they appear on earth. The main character of this story is Kazuya Aoi, who enrolls himself in West Genetics Military Academy.
He partners up with a powerful Pandora and starts their training to clash with the Novas shortly.
No. of episodes – 12
Where to watch – Funimation
---
12) Mahou Sensei Negima!-
Rating – 6.97
Plot – This series involves a 10-year-old wizard known as Negi who wishes to become a Great Wizard in the future. However, to achieve his goal he needs to complete one final task of being the teacher in an all-female school.
Thus, he starts his new journey accompanied by a student named Asuna and work together to do various tasks from fighting wizards to helping their class pass their exams.
No. of episodes – 26
Where to watch – Crunchyroll
---
Rating – 7.12
Plot – In this magic school anime, we see Tsubasa Kurata being born into a medieval world after dying in a car crash. He gets reborn with great magical abilities and joins Royal Laihaila Academy to train himself and become a Silhouette Knight. In school, he teams up with two twins and thus begins his epic journey in a new world.
No. of episodes – 12
Where to watch – Crunchyroll
---
10) Unbreakable Machine-Doll-
Rating – 7.13
Plot – Go on a magical journey in the Royal Academy of Machinart which involves giving life and intelligence to mechanical dolls known as "automaton."
Their goal is to train the automatons and bolster their military prowess. Raishin Akabane an aspiring candidate fails the entrance exam of the academy. However, he is given a second chance and he can enter the forbidden arts by defeating one of the top 100 students along with his automaton Yaya.
No. of episodes – 12
Where to watch – Crunchyroll
---
Rating – 7.14
Plot – In this adventurous anime, a "Breakdown Phenomenon" leads to the destruction of Arata Kasuga's hometown. Although he manages to reconstruct it artificially using a Grimoire, Lilith Asami appears and demand the Grimoire back.
Instead, Arata decides to enrol in Royal Biblia Academy along with Lilith and form the Trinity Seven with five other students. Thus, starts his journey of saving his hometown and bringing his best friend back.
No. of episodes – 12
Where to watch – Netflix
---
8) Akashic Records of Bastard Magic Instructor-
Rating – 7.18
Plot – This story is based in the Alzano Empire which is famous for its Alzano Imperial Magic Academy. Sistine Fibel and Rumia Tingel attend this academy to bolster their magical skills. However, they need to overcome the obstacles of the dark forces hidden within the empire as they deal with their personal problems. 
No. of episodes – 12
Where to watch – Netflix
---
Rating – 7.31
Plot – Immerse yourself in this magical world of wands, cloaks and royalty as Louise undergoes her magical studies in Tristain Academy.
However, things are rather difficult for her and she earns the nickname of "Louise the Zero" from her classmates after not being able to perform magic properly.
In a rather unforeseen situation, she ends up summoning a familiar named Saito who has strong connections to Gandalf and thus begins their journey to redeem herself and showcase her talents.
No. of episodes – 13
Where to watch – Amazon Prime Video
---
6) The Irregular at Magic High School-
Rating – 7.50
Plot – One of the most popular Magic School Animes takes 6th place in this list. Set in the 21st century where magic is systematized and taught in school, we follow the journey of siblings Tatsuya and Miyuki Shiba.
The school categorises students into Blooms and Weeds where Miyuki and Tatsuya get assigned respectively. Despite being place under Weeds Tatsuya possessed great knowledge, physical combat capabilities and unique magical skills which made him an irregular in the school.
No. of episodes – 26
Where to watch – Netflix
---
5) Chivalry of a Failed Knight-
Rating – 7.51
Plot – This popular magic school anime involves Blazers who can manipulate their souls and produce weapons. Ikki Kurogane, a F-Rated Blazer goes to Hagun Academy to train and become a Mage-Knight.
However, things turn complicated for him when he sees Stella Vermillion naked and she challenges him to a duel. It proves to be a difficult task for Ikki as she is an A-Rated Blazer and also marks the beginning of Ikki's magical journey.
No. of episodes – 12
Where to watch – Crunchyroll
---
Rating – 7.51
Plot – This series involves Onmyoudou magic which was used by Japan during the second world war. However, Japan was eventually defeated and the magical technique became far more simple over the years.
Moreover, only a handful of people were able to use that power and one among them was Harutora. Although he decided to live a simple life at first, he was forced to act on his promise and fight by Natsume's side when someone tries to bring about Japan's downfall again.
No. of episodes – 24
Where to watch – Crunchyroll
---
Important Post- Fix Crunchyroll not Working, Loading, Crashing & Buffering Issues
---
3) The legend of the legendary heroes-
Rating – 7.59
Plot – The story is based around people possessing Alpha Stigma, an eye that can analyze every type of magic. Ryner Lute is one such person who studies in Roland Empire's Magician Academy.
His main goal is to prevail peace in his nation along with his best friend, Sion Astal. After Siol becomes the king of Roland, he orders him to go on a search of relics that will come in handy to their empire. 
No. of episodes – 24
Where to watch – Amazon prime video
---
2) Little Witch Academia-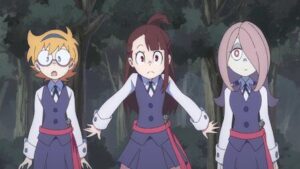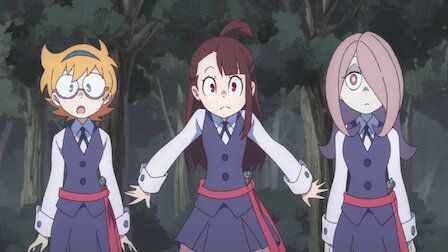 Rating – 7.84
Plot – Little Witch Academia is full of adventures as little Atsuko first sets her foot in this magical world. She used to hold Shiny Chariot as a role model but that opinion gradually changed over time.
It is not all fun and games in her school as she is forced to endure the hardships and overcome her ineptness in magic. However, a chance to prove herself falls at her feet when she gets to stop a ferocious dragon and save everyone at her school.
No. of episodes – 1
Where to watch – Netflix
---
1) Magi: The labyrinth of Magic-
Rating – 8.06
Plot – This highly rated anime involves several labyrinths hidden around the world full of rich treasures. It is believed that these were created by Magi who directs few selected people to these dungeons.
Aladdin, a young magician decides to explore one of these dungeons along with his mentor, Ugo. However, little did he knew that this was going to be a life-altering step for him and the fate of the world will rest upon his actions.
No. of episodes – 25
Where to watch – Crunchyroll
---
Must Read – Top 10 Most Popular Asian Cartoon Characters with Worldwide Popularity
---
We finally conclude our rankings of the top 20 best magic school anime of all time. It is fascinating to see that there are so many varieties of magical anime out there, and each has its unique plot making it engaging for the viewers.
Magi: The Labyrinth of Magic took its deserved number one spot in the list, while it was surprising to see The Irregular at Magic High School not make it into the top 3.
Magic school anime are emotionally attached to fans because I know every one of you has dreamed to accidentally summon into the world with magical power. So that you can become either protagonist or antagonist, that's why this list is very important to the ones who have already watched too many anime or the ones who start their journey as an Otaku.
We will be back soon with another top 20 articles. Till then, stay tuned with us and read the articles below. We have plenty of articles like Magic School anime that you all will like. Also, fans from the US region can go through our Funimation and HBO Max articles mentioned on the website. 
---
Do small things with great love.
Follow us on Twitter for more post-updates.
Also Read: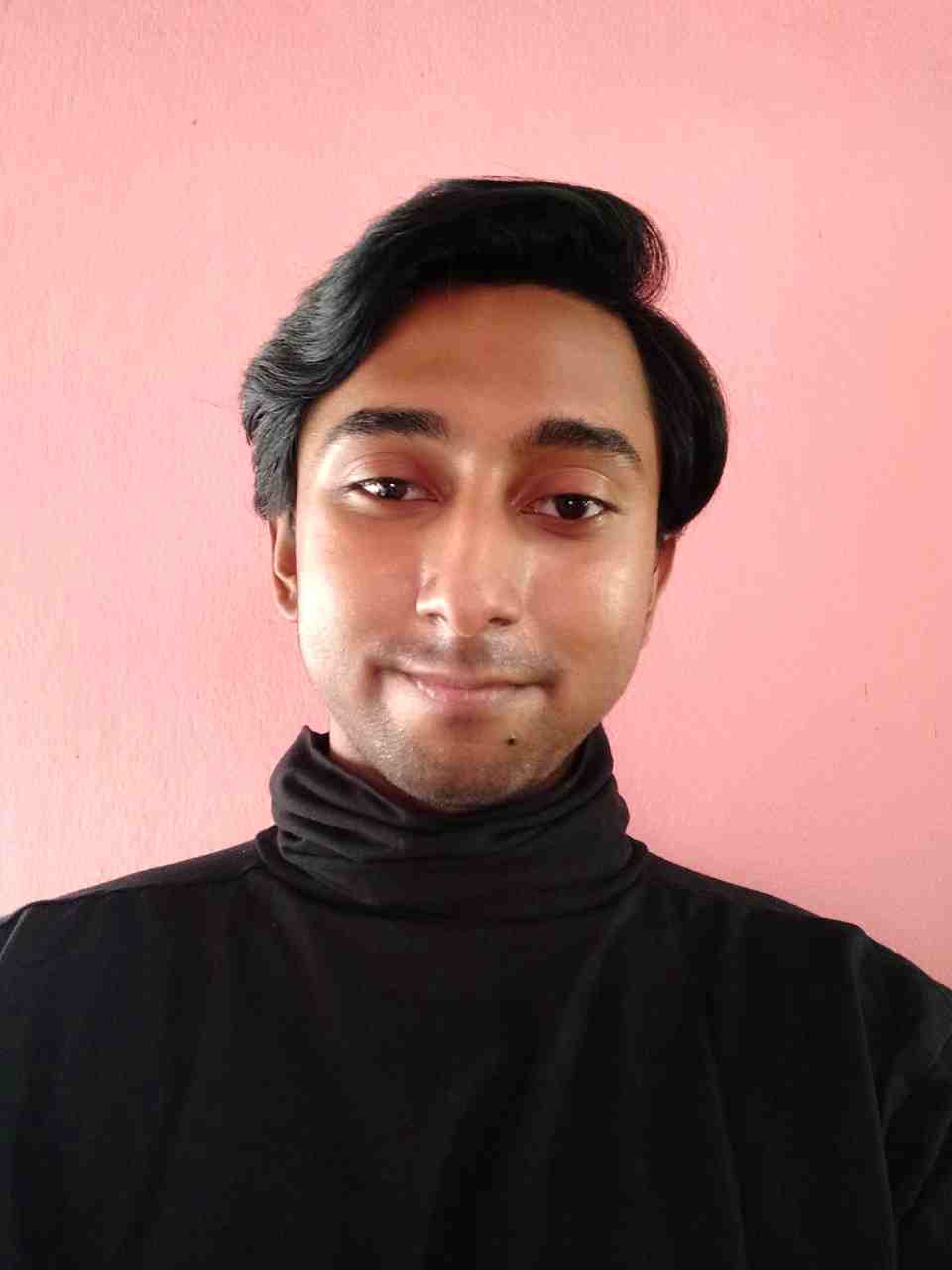 Life took a sudden turn for me when I finally decided to watch Kimi no nawa & Clannad. While both of them made me cry and introduced me to this vast world of anime. The Anime and Manga world is an escape for me from this complicated real world and serves as a relief. Being a content writer for OtakusNotes still feels like a dream and has been one of the best things to happen to me this year. It has been a productive distraction for me and I am loving every moment of it.