Last updated on June 22nd, 2021 at 11:41 pm
The Aria series initially began its release in 2001 under the manga named Aqua. It was Illustrated and written by Kozue Amano. The series later continued under a new name called Aria in 2005. Its new name also gave rise to its animated series, with its first season being titled Aria The Animation. Its anime series is directed by Junichi Sato, Kenichi Takeshita, and other assistants under the production house of Hal Film Maker. The production house later released 2 more seasons, 2 OVAS, and a picture drama.
The slice of life and sci-fi general anime picks up a light-hearted yet upbeat pace surrounded by new lyrics to the opening of every episode of the first season. Many other adaptations of this series have been made by other studios, too, and some have even been considered canon. Although this anime is new to the Western world due to the recent dubbing of its animation, the Japanese have a special place in your heart for this particular type of anime.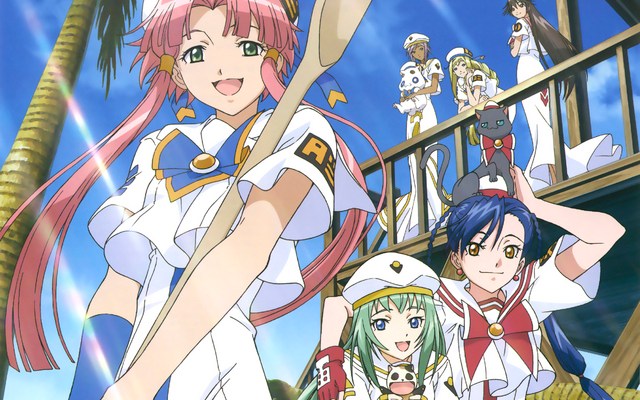 Where to Watch Aria Anime –
The total number of episodes of the three season comes up to 52 episodes, not including the movies of the specials. However the extra specials do add a special touch of character depth and understanding as they continue the main plot and so fans are encouraged to watch them too.
Fans can watch the three seasons of this series on the official Crunchyroll website  website. However, since its OVAs and other specials like the movies can't be viewed on official websites,  fans can view them on private websites like Gogoanime.
Aria Anime Release Order –
Season 1: Aria The Animation (2005)

Season 2: Aria The Natural (2006)

Season 3: Aria The Origination (2008)
Aria The OVA: Arietta (2007)
Aria The Avvenire (2015)

Aria The Origination Picture Drama (2008)
Aria The Crepuscolo (2021)
Where to Read Aria Manga – 
Since the Aria series first began in a manga named Aqua and then continued the story under a new name called Aria. And so,  to get the whole story and understand character motives, fans should read both Aqua and Aria. Both series have been written by Kozue Aman, so fans can rest easy if they had doubts about the art style. Aqua consists of two volumes while Aria consists of 12 volumes.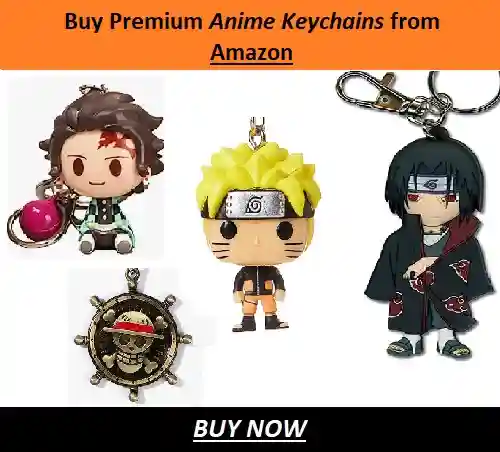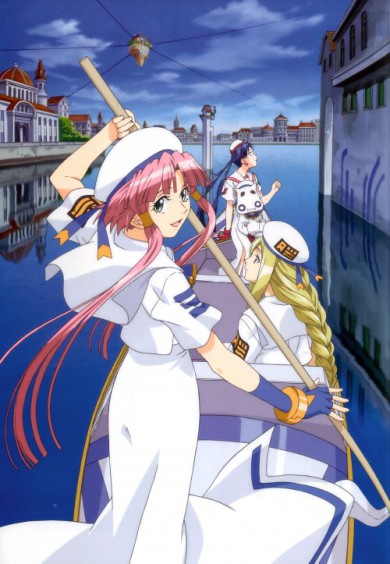 Currently, since neither of the two manga by Kozue Amano are available on official sites, fans can read both manga on private websites like Mangago. And with no news of a new season, fans can easily catch up to the manga and the ongoing series with hope for an announcement.
Aria Manga Release Order – 
1. Aqua (2001)
Volume 1 (Chapter 1 – 5.5)

Volume 2 (Chapter 6 – 10.5)
2. Aria (2005)
Volume 1 (Chapter 1 – 5)

Volume 2 (Chapter 6 – 10.5)

Volume 3 (Chapter 7 – 15)

Volume 4 (Chapter 16 – 18.5)

Volume 5 (Chapter 19 – 25)

Volume 6 (Chapter 26 – 30.5)

Volume 7 (Chapter 31 – 35.5)

Volume 8 (Chapter 36 – 40)

Volume 9 (Chapter 41 – 45.5)

Volume 10 (Chapter 46 – 50.5)

Volume 11 (Chapter 51 – 55)

Volume 12 (Chapter 56 – 60.5)
Aria Anime Watch Order Guide- 
Season 1: Aria The Animation (Episode 1 – 13)

Aria The OVA: Arietta (Episode 1)

Season 2: Aria The Natural (Episode 1 – 26)

Season 3: Aria The Origination (Episode 1 – 13)

Aria The Avvenire (Episode 1 – 3)

Aria The Origination Picture Drama (Episode 1 – 7) OPTIONAL

Aria The Crepuscolo (Episode 1) OPTIONAL 
Aria Anime Series Duration-
So now that you've seen the watch order, we're sure you're wondering how long it'll take you to finish the series. Don't worry, we've done all the math for you so you can now slip this anime into your schedule. Below, we've noted for you each title's duration in the series (including it's opening and ending theme songs) and the total time taken for the entire series.
Season 1: Aria The Animation (13 episodes x 24 minutes) – 5 hours 12 minutes
Aria The OVA: Arietta (1 episode x 30 minutes) – 30 minutes
Season 2: Aria The Natural (26 episodes x 24 minutes) – 10 hours 24 minutes
Season 3: Aria The Origination (13 episodes x 24 minutes) – 5 hours 12 minutes
Aria The Avvenire (3 episodes x 21 minutes) – 1 hour 3 minutes
Aria The Origination Picture Drama (7 episodes x 7 minutes) – 49 minutes
Aria The Crepuscolo (1 episode x 60 minutes) – 1 hour
Total screen time of Aria anime series = 20 hours 54 minutes.
We highly recommend that you delve into this amazing and relaxing slice of life anime as soon possible. However, we would also like to suggest that fans exert caution during their series binges, and remember to stay hydrated.
---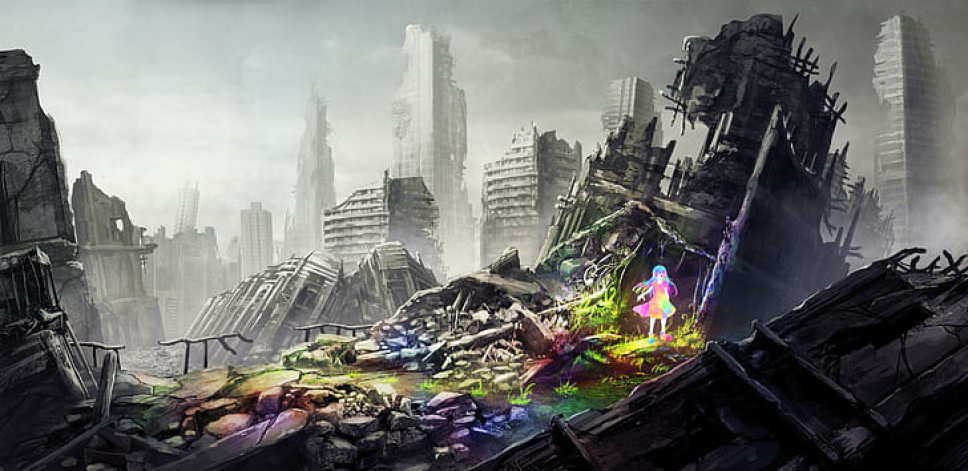 Must read- (2021) Top 20 Best End of World Anime Ranked 
---
Aria Anime Plot- 
The plot of the series takes place on the planet Mars that has been terraformed into a water planet. It is now inhabited by humans that work and live on the planet through waterways. The story is set in the city of Neo-Venezia, which is a harbor city that closely resembles Venice. In the city resides young girl Akari who is an undine that is a waterway city tour guide. As Akari meets her friends Alice and Aika, the three girls aim to do their jobs the best they can in order to provide satisfying experiences to the customers and tourists. 
The slice of life anime goes about a calming pace in order to focus on the little things of Akari's life that bring people happiness. Every scene of her slightly ditzy personality and the calming animation of clearwater ensure a relaxing experience. Further, as the anime is sprinkled with a lot of Ara Aras and funny little skits, a mundane everyday life somehow seems even more interesting. The little rivalry between friends and the cute interactions leave you with a strange touch of nostalgia. And even the quick, witty banter and the weird senpais are sure to set one's heart at ease. 
The pace at which the show is taken ensures that Akari's interactions with the customers and their stories highlight the importance of new beginnings and experiences. As each tourist grants us insight into their lives while improving Akari's growth as a person, the anime leaves a very satisfying feel before it ends, thus leaving fans wanting more. We'll be back again with another article to keep you informed, so until then, stay safe, stay tuned, and stay hyped.
---
Follow us on Twitter for more post updates.
Also Read-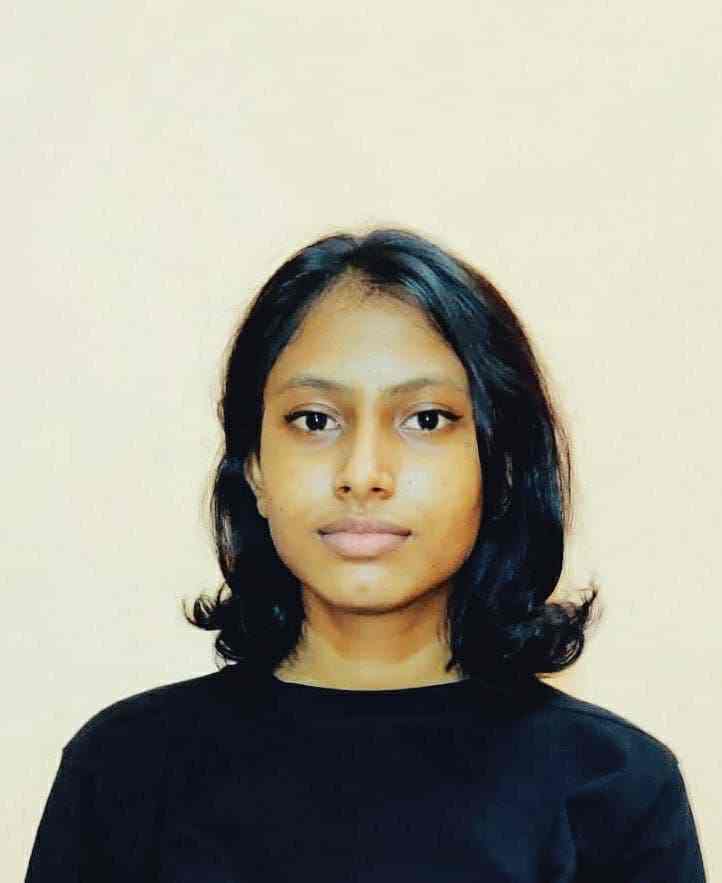 A simple wanderer in both actions and thoughts. Daydreaming is what they do best when they're not watching anime or obsessing over fictional characters. Open to all kinds of debates except those including ranking their love for their favourite fictional characters.