Last updated on January 26th, 2022 at 10:38 pm
The post-apocalyptic genre is a subgenre of science fiction. It first emerged in the early 1820s and has since gained popularity due to its 'what if' factor that entices the mind with blissfully dangerous possibilities. It initially aimed to raise awareness of the environmental damage humans cause, thus informing us of the possible consequences of our uncontrolled actions. The leading causes of most post-apocalyptic situations in media point toward natural disasters like tsunamis or earthquakes or the effects of manmade disasters like nuclear substances or climate change.
Naturally, the Japanese too used post-apocalyptic situations to spread the news of the damage caused by nuclear warfare in places like Hiroshima and Nagasaki. Ranging from disfigured genetic modifications to excessive dependence on technology in futuristic settings to escaping to space for a 'planet B,' anime producers have it all covered. However, the most popular setting used in this genre of anime seems to be the type that leads to the use of machines and brute force for survival.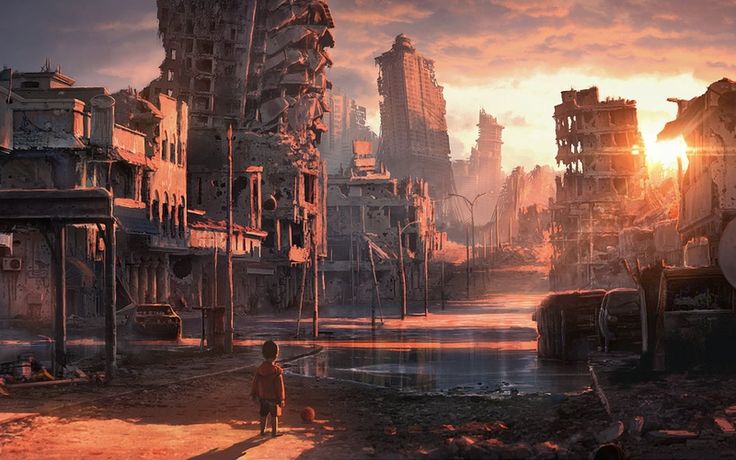 Another popular idea used is the reverting of nature to its primitive state in survival mode. The main themes used in these productions are the survival of the fittest, the hunt for essential resources, and the found family trope. However, it is the continual spark of action and emotion that really gets us into this genre. And so, we would like to now present to you a list of the Top 20 Best End of World Anime Ranked according to MyAnimeList ratings with our sprinkle of spice, most of which are available on Crunchyroll.
Top 20 Best End of World Anime Ranked-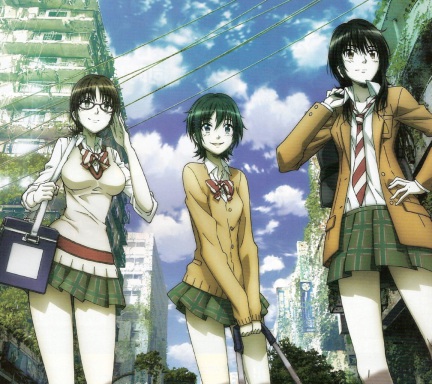 MAL Rating: 6.48
Plot: Influenced by the Chernobyl nuclear incident, this 2016 anime takes place in a now radiation-contaminated Tokyo, caused by the nuclear meltdown in the Odaiba Nuclear Power Plant. With the entire place evacuated and declared off-limits by the government, you'd think it would be a ghost town forever. This, however, changes when the Japan Ground Self-Defense Force receives a distress signal from there and dispatches a trio of genetically modified girls, immune to radiation to intercept it.
Total No. of Episodes: 13 Episodes
Where to Watch: IMDb
---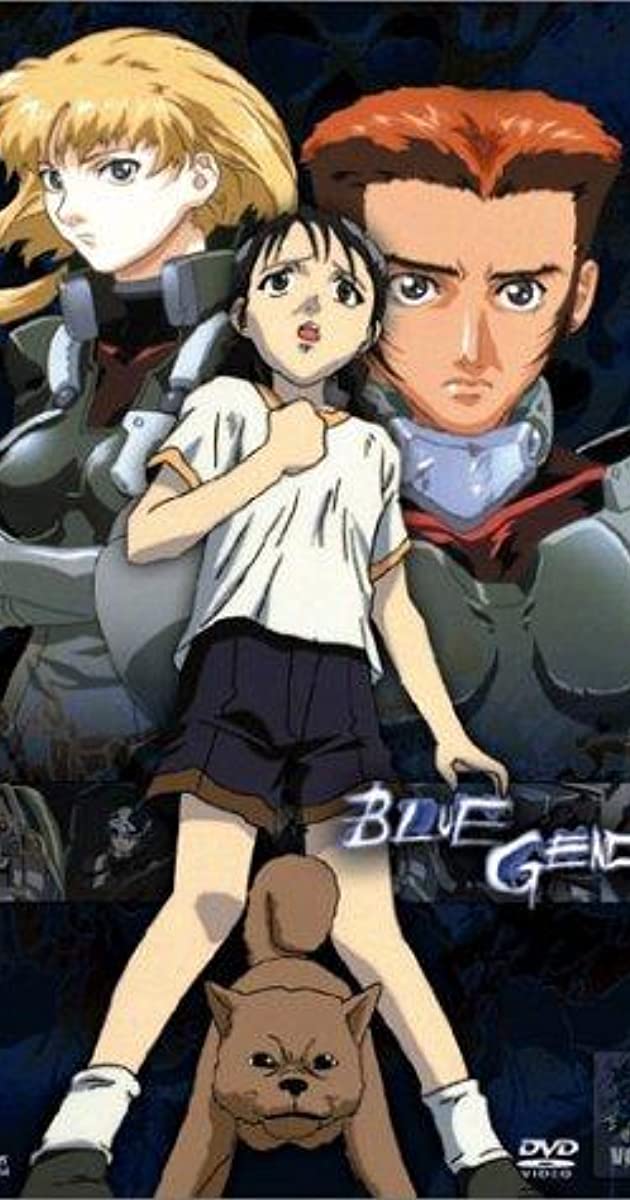 MAL Rating: 7.05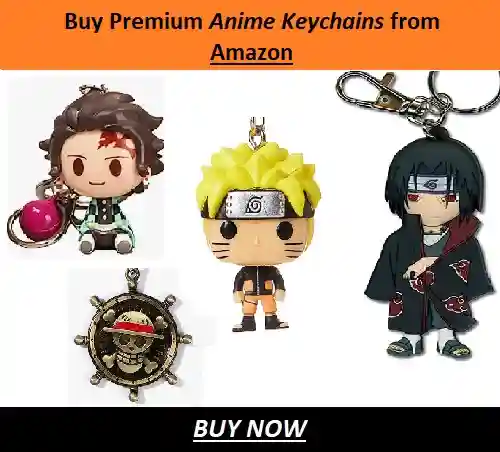 Plot: The protagonist Yuji Kaido is sent into cryogenics stasis after contracting a disease and 20 years later, finds himself waking up to a total nightmare of a world. The human population has decreased dramatically and the world is overrun by insectoid beings called 'Blue' who prey on humans. As he journeys to regroup with surviving humans, he is forced to fight to survive and ends up in a spaceship heading to what the humans call a 'second Earth'. There he discovers that he isn't the only one of his kind and resolves to join them in fighting against the insectoid beings to preserve humanity.
Total No. of Episodes: 26 Episodes
Where to Watch: Crunchyroll
---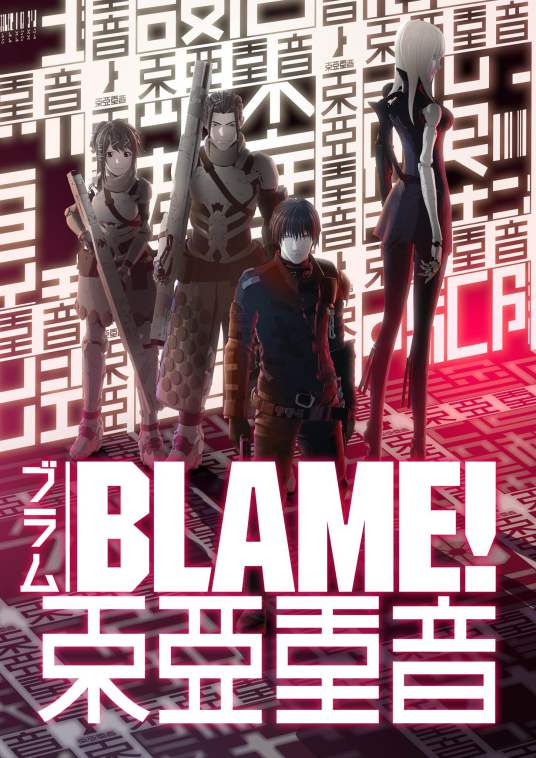 MAL Rating: 7.11
Plot: Set many many years into the future, Blame! focuses on the downfall of mankind after our excessive reliance on technology pulls the rug under our feet after a virus causes the automated systems to crash and hunt humans. With the drastic population decline, Killy the Wanderer– our protagonist, seeks to find a gene that happens to be the solution to the problem. Armed with an incredibly powerful gun, Killy ventures down a road of alliances, action, and brilliant fight scene animation.
Total No. of Episodes: 1 Episode
Where to Watch: Crunchyroll
---
17. Highschool of the Dead –
MAL Rating: 7.12
Plot: After a sudden pandemic that turns people into zombies breaks out in broad daylight, those who wish to survive are forced to fight. Unfortunately the same applies to a group of high school students aided by the school nurse as they struggle to keep themselves and their acquaintances alive. Arming themselves with military-grade weapons, they aim to fight to the bitter end to save themselves and find strength in numbers while struggling with situations that question their morals.
Total No. of Episodes: 12 Episodes
Where to Watch: Crunchyroll
---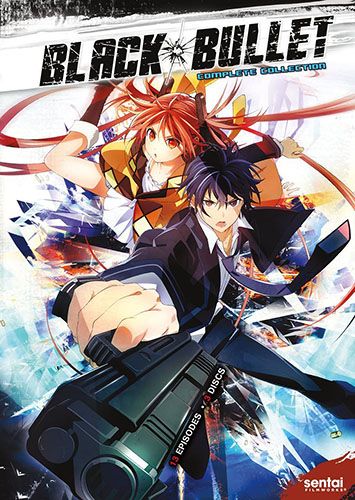 MAL Rating: 7.15
Plot: An outbreak of a deadly parasitic virus, Gastrea, humans are now confined into monolith walls created from a special protective material that keeps the citizens protected. Considering the complexity of the situation, it's only natural for genetic mutations to occur and that's exactly what happens to the genetic code of young girls. A side effect of the mutation causes the girls to gain superhuman abilities that are now used to fight monsters that evolved from the virus. As the adults entrust their futures to their youngsters who work in pairs, this anime takes you a beautiful journey of love and self-sacrifice.
Total No. of Episodes: 13 Episodes
Where to Watch: Crunchyroll
---
15. Kabaneri of the Iron Fortress –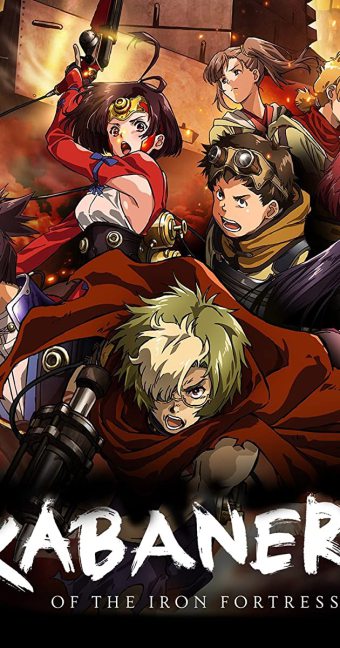 MAL Rating: 7.25
Plot: Produced by Wit Studio, this anime gives off a Tokyo Ghoul x Attack on Titan vibe. Events of the Industrial Revolution resulted in the outbreak of a deadly virus that turns people into 'kabane'. The kabane can only be stopped by decapitating them or by piercing their glowing, iron-covered hearts. To help with this, our protagonist Ikoma who resides within an iron fortress like the rest creates a new weapon but things go downhill as he gets infected during its testing. However, protected by the plot armor, he only ends up turning into a hybrid that can now protect humanity.
Total No. of Episodes: 12 Episodes
Where to Watch: Crunchyroll
---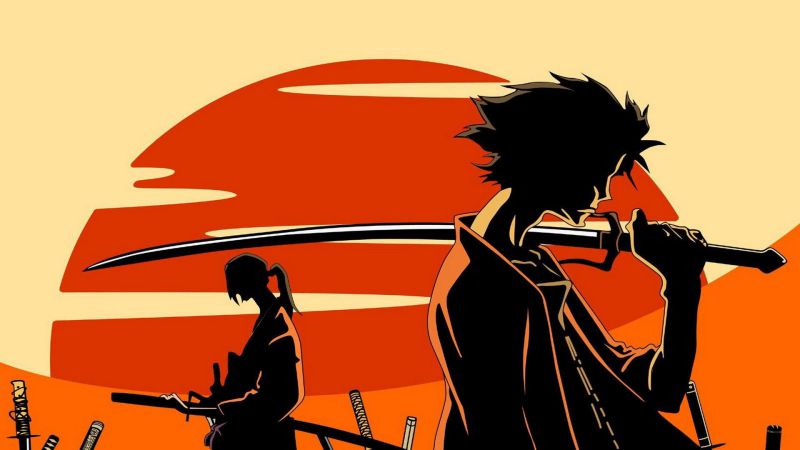 Must Read- (2021) Top 15 Best Sword Fighting Anime Ranked
---
14. Chrome Shelled Regios –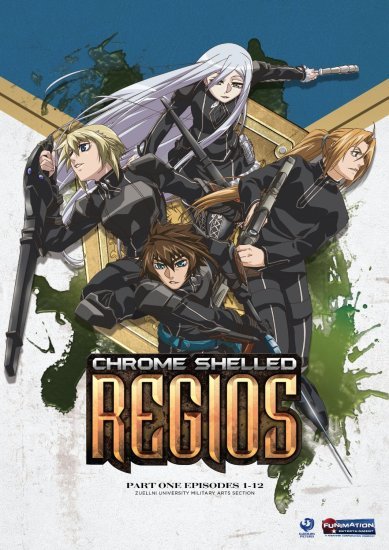 MAL Rating: 7.34
Plot: Overrun with nanomachines called 'Filth Monsters', the earth is no longer a haven and so, mankind is now confined to mobile cities called 'Regios'. With a deeper truth to their existence looming over their heads, humanity now uses the power of 'Kei' and weapons called 'DITE' to defend themselves. In a Regios christened the title of the Academic City, we meet the main character, Layfon Alseif, a young boy hoping for a fresh start away from his haunting past. Things don't go as planned as Layfon is forced to deal with his past and the Filth Monsters that threaten the safety of their cities.
Total No. of Episodes: 24 Episodes
Where to Watch: Crunchyroll
---
13. Expelled from Paradise –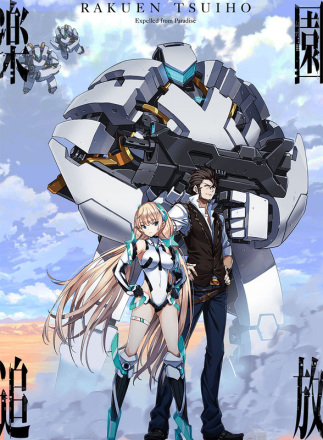 MAL Rating: 7.36
Plot: Angela Balzac is an agent of a spaceship in a very futuristic setting that relies on technology and coding who is sent to the now barren planet Earth to track down a hacker called Frontier Setter by her superiors. But on a planet with less than a 2% population, this task is not easily completed without some help. As she spends time on Earth and relearns human necessities, she completes her task and finds the 'hacker'. However, as she finds out that the hacker means no harm and reports exactly that to her superiors, tensions grow and she ends up on death row. Following which we venture to see how the 'hacker' might jump into action and achieve his personal goals.
Total No. of Episodes: 1 Episode
Where to Watch: Crunchyroll
---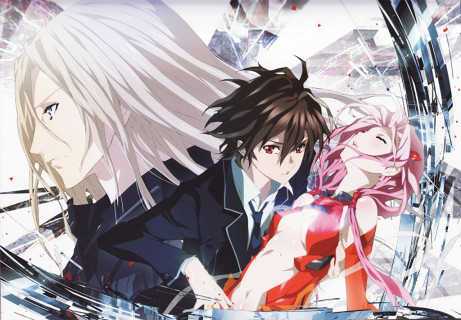 MAL Rating: 7.49
Plot: After a biohazard outbreak of a virus called the 'Apocalypse Virus' plunges Japan into chaos, officials have no choice but to ask the United Nations for aid in the form of a quasi-government called the GHQ. Although the GHQ manages the outbreak and provides citizens with resources, the country is in a state of unrest that gets channeled into rebel groups like the Funeral Parlor. Years later as Shu Ouma is caught up in the conflict between the GHQ and the rebel group after encountering a wounded girl who is a member of the Funeral Parlor, his life is forced to change. This change especially occurs as he breaks a vial of a genetic variant of the Apocalypse Virus that infects him and grants him the 'Power of King' and forces him to engage in combat. 
Total No. of Episodes: 22 Episodes
Where to Watch: Crunchyroll
---
11. Gargantia on the Verdurous Planet –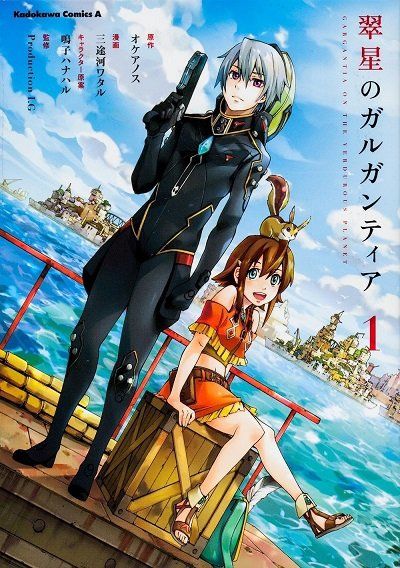 MAL Rating: 7.49
Plot: After humanity has taken to the stars in space due to an Ice Age on Earth, 16-year-old Ensign Ledo, a soldier of the Galactic Alliance, fights outer space squid-like enemies called 'Hideauze'. However, during one of his missions gone wrong, he is sucked into a wormhole with his AI assistant and finds himself aboard the Gargantia, a ship on the water-covered and forgotten Earth. New to the environment, culture, and language of people he is surrounded by, he is forced to adapt while sharing and learning as much as he can. 
Total No. of Episodes: 13 Episodes
Where to Watch: Crunchyroll
---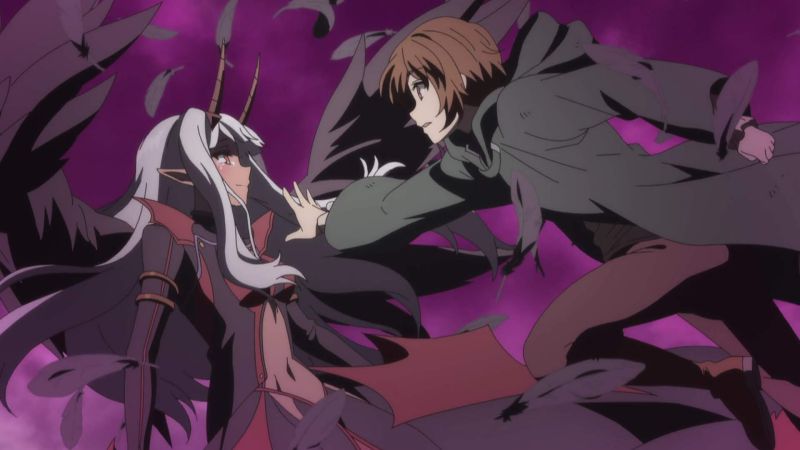 Must read- (2021) Top 10 Best 18+ Anime like Redo of Healer Ranked
---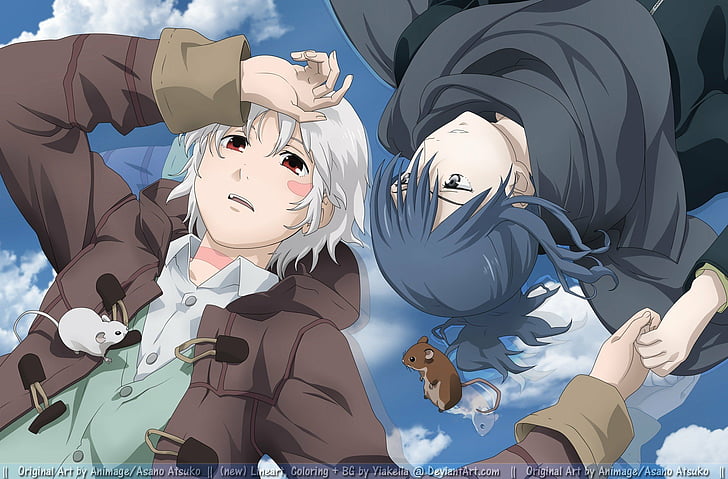 MAL Rating: 7.57 
Plot: Although more famously known as a BL anime, No.6 is also a stunning anime that unfolds in a dystopian society with a prominent yet unknown economic divide. The story revolves around the well-sheltered Shion and the unpolished Nezumi who belong to different economic backgrounds. Shion, who is sheltered by the government, meets Nezumi when he attempts to escape them, establishing a friendly bond between them. However as the government tries to cover up a dark past, Shion is captured and then rescued by Nezumi on getting a whiff of the truth. As the two struggle to uncover a mysterious deadly virus spread by a wasp, and work together to break down walls, the adventurous thrill is endless. 
Total No. of Episodes: 11 Episodes
Where to Watch: Crunchyroll
---
9. Humanity has Declined –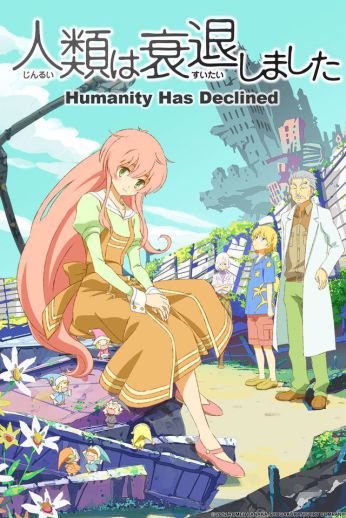 MAL Rating: 7.77
Plot: This oddball of an anime focuses on the brighter side of a post-apocalyptic world habited by knowledgeable fairies and a declining population of humans. As the main unnamed character completes her studies and returns to her hometown, she is assigned to be the arbitrator between fairies and humans by the United Nations. As the girl goes about her days to persuade and befriend the candy-loving fairies, she also uncovers dark themes with an interesting comical twist.
Total No. of Episodes: 12 Episodes
Where to Watch: Crunchyroll
---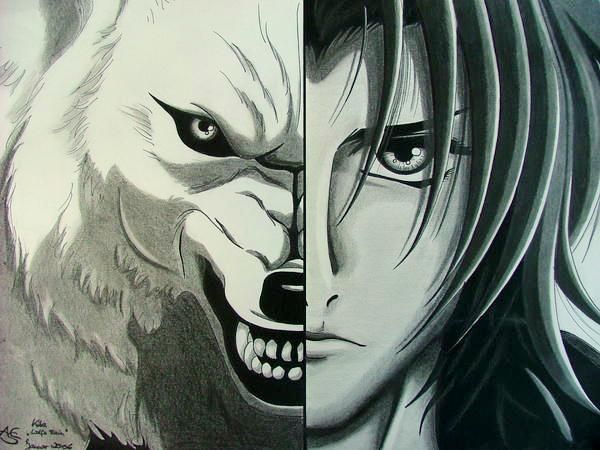 MAL Rating: 7.82
Plot: when the world is about to end, an ancient legend of the upcoming opening of the gateway to paradise for wolves causes different views to emerge. Wolves who previously took human forms now regroup and plan to return to their paradise together. Naturally, they aren't the only ones thinking so. And so we watch as the pack of wolves struggle through life and defend themselves against sinister intentions all to reach their paradise.
Total No. of Episodes: 26 Episodes
Where to Watch: Crunchyroll
---
7. Planetarian: Storyteller of the Stars –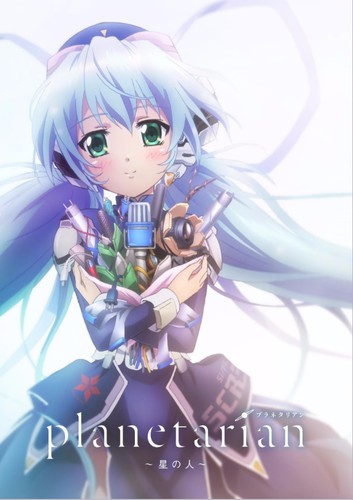 MAL Rating: 7.85
Plot: In a world laid waste by nuclear biological warfare, a young scavenger explores abandoned places. He soon stumbles upon an abandoned department store and finds a service robot awaiting the arrival of customers outside the store's planetarium. As we embark on a journey with an old storyteller who wishes to spread the word about the stars, emotional connections are made, hearts are broken, and legacies are passed on. 
Total No. of Episodes: 1 Episode
Where to Watch: IMDb
---
6. Fist of the North Star –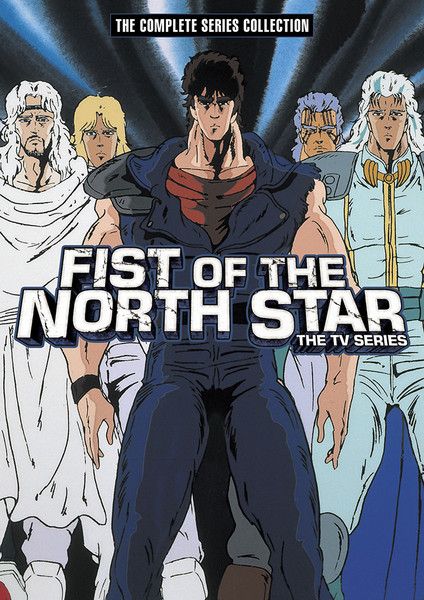 MAL Rating: 7.98
Plot: Kenshiro, the main character of the series is a warrior trained in martial arts that works by striking the vital points of the body which incapacitates his opponents. As he travels through a world left barren by nuclear war, he dedicates his life to helping others by fighting bandits and gangs who threaten innocent people. Further, as he faces trouble on his quest to find his fiance who was abducted during a fight he lost, realizes the importance of the martial arts he learned, and the presence of his three stepbrothers, we step into the world of action, gore, and impeccably animated fight scenes all from the Golden Age of Anime.
Total No. of Episodes: 109 Episodes
Where to Watch: Crunchyroll
---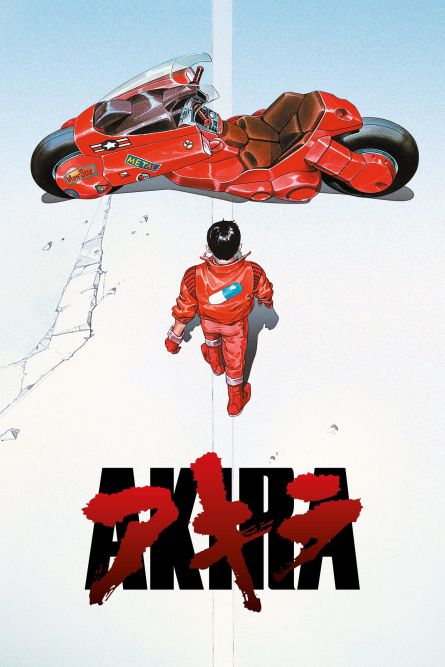 MAL Rating: 8.17
Plot: In this world, a young boy called Akira possesses psychic powers and uses his powers to destroy Tokyo which sets the ball rolling for World War 3. To prevent further destruction he is captured by the government and then locked away. Many years later, bad things have soaked the city to its core and so we meet our protagonist Shotaro Kaneda who leads a gang called The Capsules against other gangs in the city. After an unfortunate turn of events, Shotaro's best friend Tetsuo has an accident with an escaped esper and is taken into custody by the government. This is where the adventure begins as we find out Tetsuo might possess the same powers as Akira.
Total No. of Episodes: 1 Episode
Where to Watch: Crunchyroll
---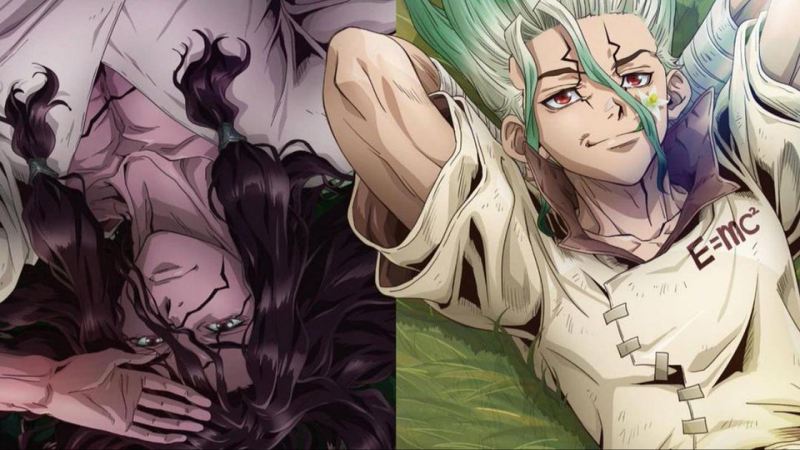 MAL Rating: 8.3
Plot: Dr. Stone is a fairly modern anime that recently had its release and begins with the petrification of humankind by a blinding green light that turns people into stone. Millennia later due to chemical reactions Senku, a science geek awakens and resolves to get everyone back through the power of science. As he tries to reverse the petrification of his friends and revive civilization in a world overrun by nature, he faces many challenges that question his ideologies and morals
Total No. of Episodes: 24 Episodes
Where to Watch: Crunchyroll
---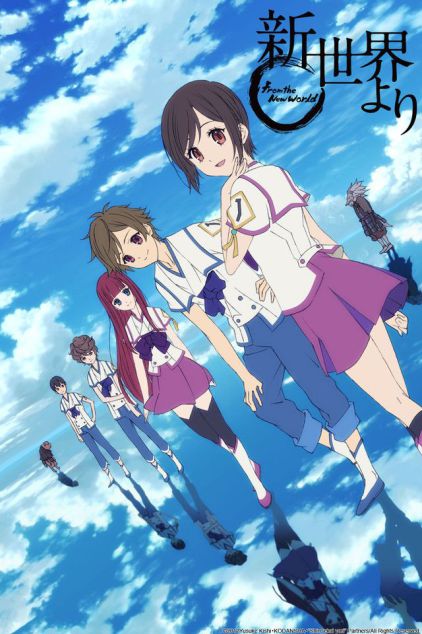 MAL Rating: 8.34
Plot: From the new world focuses on a society with a limited population in which 12-year-old Saki Watanabe lives a normal life with friends who like her have psychic powers. Since this is a common trend, many unusual happenings go unchecked. this especially disturbs Saki and friends when the adults don't bat an eye on the abduction of children. As this anime explores some dark themes and truths about society it reveals to us the truly ugly side of human nature and induces a thought-provoking experience.
Total No. of Episodes: 25 Episodes
Where to Watch: Crunchyroll
---
2. The Promised Neverland –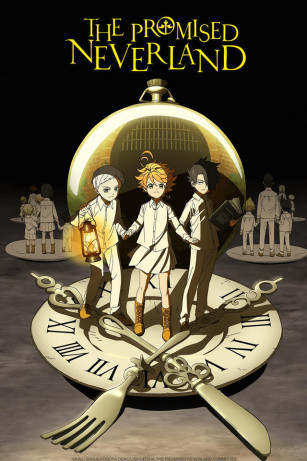 MAL Rating: 8.62
Plot: What are the children to do in a world where Demons consume humans like livestock after a long war that ended in an agreement called the promise? Obviously, the answer is to fight.. and that is exactly what Emma, the main protagonist, and her found family does as they realize the truth of their so-called home run by their 'Mother', and the adoption processes and results.
Total No. of Episodes: 23 Episodes
Where to Watch: Crunchyroll
---
1. Tengen Toppa Gurren Lagann –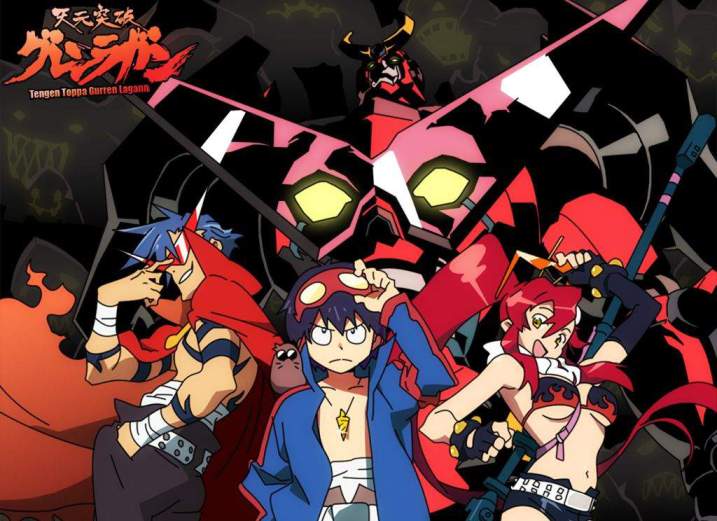 MAL Rating: 8.65
Plot: This mecha anime is based in a future ruled by a Lordgenome call the Spiral King. As he forces humans into hiding below the surface there also exist rebels who refused to be kept down. and so we meet our main characters Simon and Kamina who despite all odds pierce the ceiling of their hideout and venture to the surface to explore the new world. As they make new friends and enemies alike, the plot thickens and is sure to keep you on your toes.
Total No. of Episodes: 26 Episodes
Where to Watch: Crunchyroll
---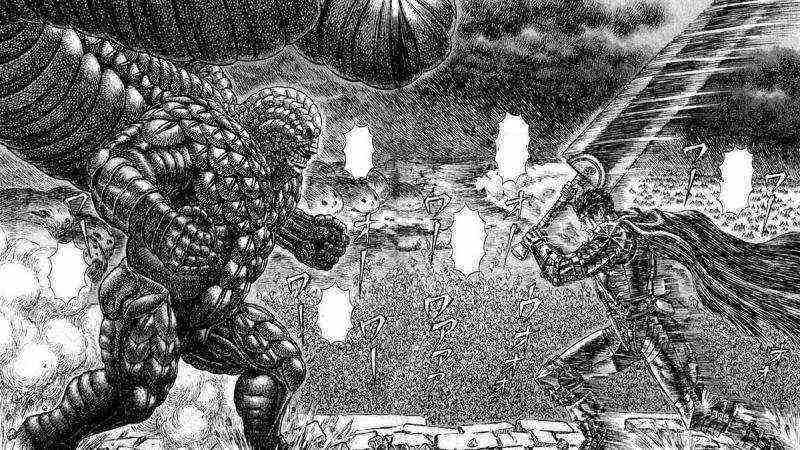 Must Read- (2021) Top 20 Dark Manga like Berserk Ranked
---
And so we conclude with our list of Top 20 Best End of World Anime Ranked. We hope we've kept you interested and have possibly added to your watch list. Even though most of the anime mentioned here are quite familiar-sounding, they are definite gems that will stay high in anime history. And if you consider comparing, the old generation anime in terms of background details, soundtrack choice, and overall dialogue exchange, shine brighter than the new generation anime. We'll be back again with yet another article to get you pumped and add to your watch list real soon so until then stay safe, stay tuned, and stay hyped.
---
Follow us on Twitter for more post updates.
Also Read-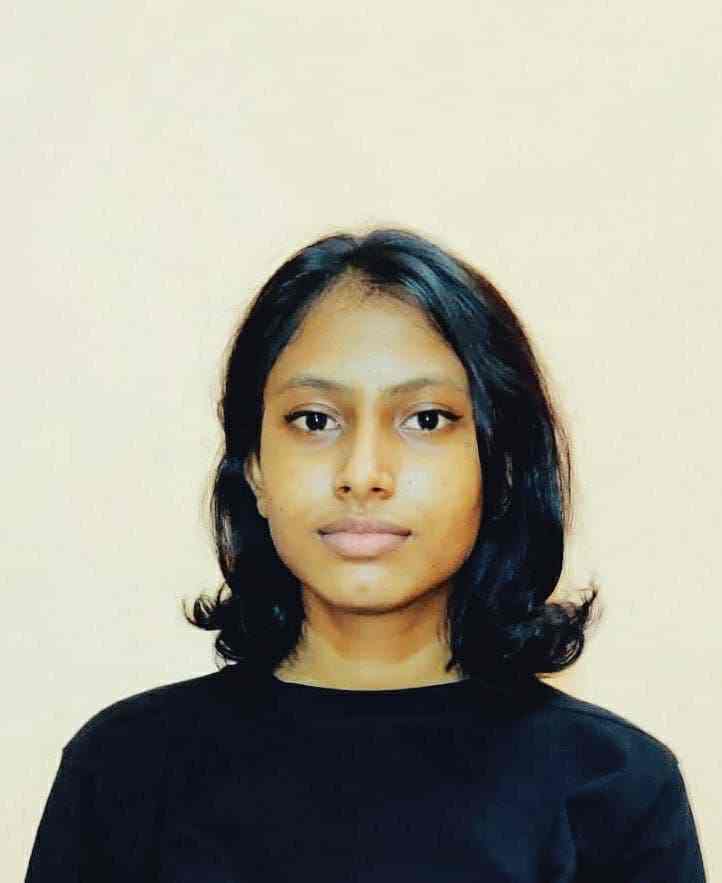 A simple wanderer in both actions and thoughts. Daydreaming is what they do best when they're not watching anime or obsessing over fictional characters. Open to all kinds of debates except those including ranking their love for their favourite fictional characters.