Arpeggio of Blue Steel is a 2009 action manga series produced by Ark Performance. Later in 2013, it was released as a 12 episode anime series in a 3D format. The anime series was produced by Studio Sanzigen and directed by Seiji Kishi and since then has gained a name for its unique 3D format and realistic battle scenes. 
The anime has also been followed by two movies, produced and directed by the same staff as its first season. Its ongoing manga series currently has over 120 chapters and about 20 volumes. And since the series is also tied to genres like sci-fi and seinen, it certainly doesn't lack in terms of thrill and energy.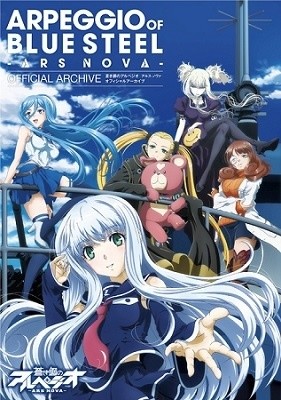 Where to Watch Arpeggio of Blue Steel Anime-
Arpeggio of Blue Steel also known as Aoki Hagane no Arpeggio is a fairly short anime series consisting of only 12 episodes. It also has two other movies which add to the plot and improve the viewer's overall viewing experience and viewer satisfaction. And with its ongoing manga series, fans can only hope for more amazing 3D animation to come. 
The 12 episode anime series can be watched officially on the Crunchyroll website. The two movies too can be found on private websites like Gogoanime since they are mostly unavailable on official websites. The series is unfortunately is only available on Netflix in limited select countries.
Arpeggio of Blue Steel Anime Release Order-
Season 1: Arpeggio of Blue Steel -Ars Nova- (2013)
Arpeggio of Blue Steel -Ars Nova DC- (2015)

Arpeggio of Blue Steel -Ars Nova Cadenza- (2015)
Where to Read Arpeggio of Blue Steel Manga- 
This futuristic almost post-apocalyptic manga series through its plot tries to impart knowledge on the what-ifs of human impulsivity on climate change. Even with over 10 years of keeping the series going, Ark Performance continues to impress. Especially in terms of character sketch, background details, action animation, and choice of color palette, Ark Performance has not held back.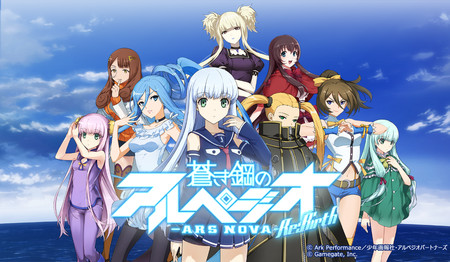 The 126 chapters of this manga series spread over 20 volumes can be read on private websites like Mangago since it is unavailable on most official websites. And with only part of the manga being animated, we're sure fans will enjoy reading the manga and experiencing the series with a different style and from a different point of view.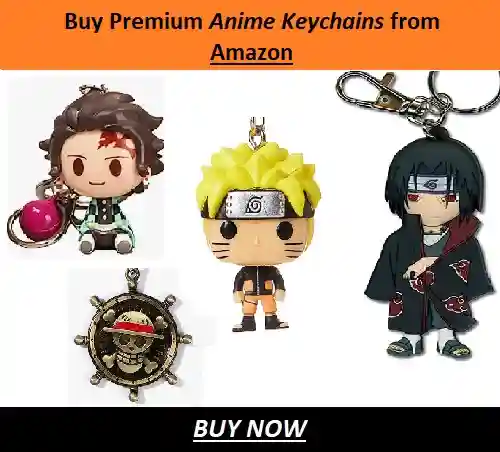 Arpeggio of Blue Steel Manga Release Order- 
Volume 1 (Chapter 1 – 5)

Volume 2 (Chapter 6 – 11)

Volume 3 (Chapter 12 – 17)

Volume 4 (Chapter 18 – 24)

Volume 5 (Chapter 25 – 30)

Volume 6 (Chapter 31 – 36)

Volume 7 (Chapter 37 – 42)

Volume 8 (Chapter 43 – 47)

Volume 9 (Chapter 48 – 53)

Volume 10 (Chapter 54 – 60)

Volume 11 (Chapter 61 – 66)

Volume 12 (Chapter 67 – 79)

Volume 13 (Chapter 73.5 – 79.5)

Volume 14 (Chapter 80 – 85)

Volume 15 (Chapter 86 – 91)

Volume 16 (Chapter 92 – 97)

Volume 17 (Chapter 98 – 103)

Volume 18 (Chapter 104 – 110)

Volume 19 (Chapter 111 – 116)

Volume 20 (Chapter 117 – 121)

Volume 21 (Chapter 122 – 126) ONGOING
Arpeggio of Blue Steel Anime Watch Order Guide- 
Season 1: Arpeggio of Blue Steel -Ars Nova- (Episode 1 – 12)

Arpeggio of Blue Steel -Ars Nova DC- (Episode 1)

Arpeggio of Blue Steel -Ars Nova Cadenza- (Episode 1

)
Arpeggio of Blue Steel Anime Series Duration-
Yes, this series is indeed short and sweet and most definitely filled with action. And if you're wondering if you can fit it into your schedule, we've got you covered. Noted below is the duration of each title of the anime series (including it's opening and ending theme songs) and the total time taken to watch the entire Arpeggio of Blue Steel anime series.
Season 1: Arpeggio of Blue Steel -Ars Nova- (12 episodes x 24 minutes) – 4 hours 48 minutes
Arpeggio of Blue Steel -Ars Nova DC- (1 episode x 105 minutes) – 1 hour 45 minutes
Arpeggio of Blue Steel -Ars Nova Cadenza- (1 episode x 105minutes) – 1 hour 45 minutes)
Total screen time of Arpeggio of Blue Steel anime series = 8 hours 18 minutes
With is unique and rarely available 3D style, this anime is highly recommended by us. This series can easily be binged in a day, if you've got 8 hours to spare. However, we'd also like to advise viewers to practice healthy amounts of breaks in between episodes if they can.
---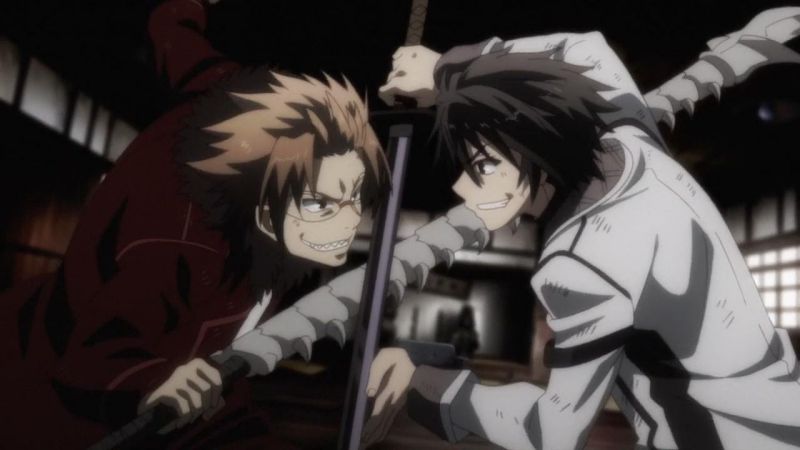 Must read- (2021) Top 15 Best Sword Fighting Anime Ranked
---
Arpeggio of Blue Steel Anime Plot- 
The storyline of this anime is set in the future of the 21st century, when humankind has caused great damage to the environment, resulting in rising sea levels. This change is so drastic that most of the landmass is now submerged, and humans now take to living in ships. However, some part of nature doesn't plan on letting this damage go unpunished, and so around the world, mysterious warships called the 'Fleet of Fog' begin emerging and destroy the human-inhabited fleets. Each warship is armed with a unique humanoid Mental Model, which possesses different personalities, follows an authority called the Admiralty Code, and, after creating blockades that prevent human interaction, plans on annihilating those who dare to cross the lines. 
The main plot is set 17 years later and revolves around a young boy Gunzou Chihaya who stumbles upon a warship like that of the Fleet of Fog called I-401. Its Mental Model Iona somehow sides with humanity, and so, Chihaya and his group of privateers dare to venture into the seas and attempt to return humankind to normalcy. These privateers set out to help their country and to tip the scales in humanity's favor. With each character's unique quirks and the adorable show of friendship, entertainment is definitely guaranteed. Further, with little side stories based on the side characters that let you form emotional attachments, you're sure to empathize with every arc. 
Although previously mentioned, this anime provides a unique viewing experience with its 3D format. Further, its uniquely animated fight scenes between warships and submarines, including a third-person point of view, make for great scenes of action. The vibrant color scheme used and the widely appreciated character friendships and designs further add to its advantage, so if you're looking for amazing action animation, this is where you'll find it. We'll be back again with yet another informative article to keep you going, so until then, stay safe, stay tuned, and stay hyped.
---
Follow us on Twitter for more post-updates.
Also Read: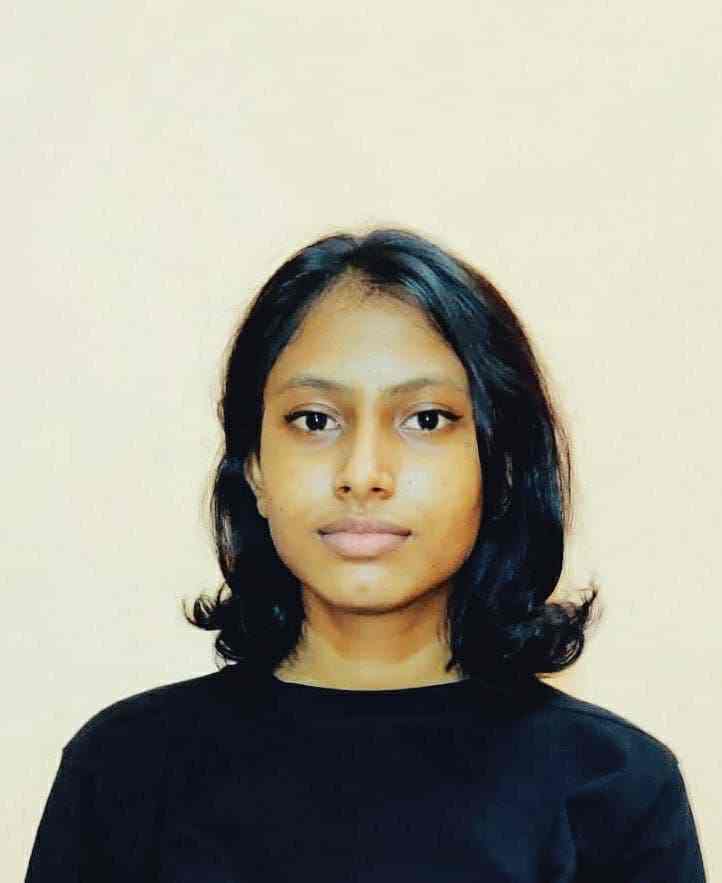 A simple wanderer in both actions and thoughts. Daydreaming is what they do best when they're not watching anime or obsessing over fictional characters. Open to all kinds of debates except those including ranking their love for their favourite fictional characters.