Sword fighting has been one of the primary combats in the history of Japan. There have been many renowned swordfighters in various periods whose skills were one to watch. Similarly, this has led to the development of some brilliant sword fighting animes, which brings us that terrific experience of the past.
Most sword-fighting animes involve Samurais, who were beasts with a sword in their hands. It involves some pretty intense rallies where the two people engaged in combat try to outsmart the other and land the fatal blow. We will be ranking the best sword-fighting anime in this article according to their ratings on MyAnimeList.
Top 15 Best Sword Fighting Anime Ranked-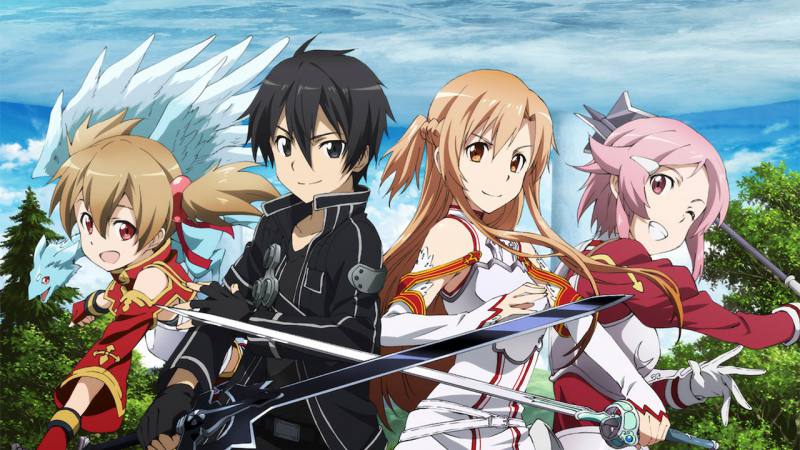 Rating – 7.23
Plot – This anime is about a VR game called Sword Art Online. Set in the year 2022, virtual reality is at a whole other level and players can experience it using the device called Nerve Gear. Kirigaya Kazuto is one such player who gets trapped in the game of Sword Art Online. It gets more complicated when they come to know that they will die in real life if they die in the game too. Now Kirito has to figure out a way to clear all the levels of this deadly game with his sword skills.
No. of episodes – 25
Where to watch – Netflix
---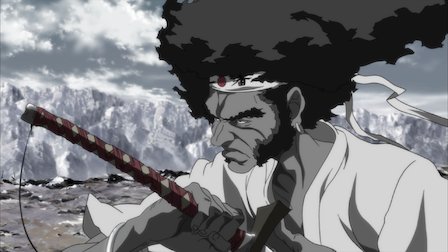 Rating – 7.36
Plot – A young boy Afro's life turned upside down when he witnessed his father cut down in a duel by a man named Justice. The main intention of Justice was to wear the Number One headband and claim its insane powers. As a result, Afro sets out on a journey to take the Number Two headband which will grant him the right to challenge Justice and take revenge for his father. 
No. of episodes – 5
Where to watch – Netflix
---
Rating – 7.38
Plot – As the title suggests, this story takes place during the Sengoku period of Japan where warlords fought intending to unite the whole country under a single government. Among these warlords, the most powerful one is Nobunaga Oda who is widely known as a tyrant. The job falls on Sanada and Date to put aside their differences and combine their power to stop Nobunaga.
No. of episodes – 12
Where to watch – Crunchyroll 
---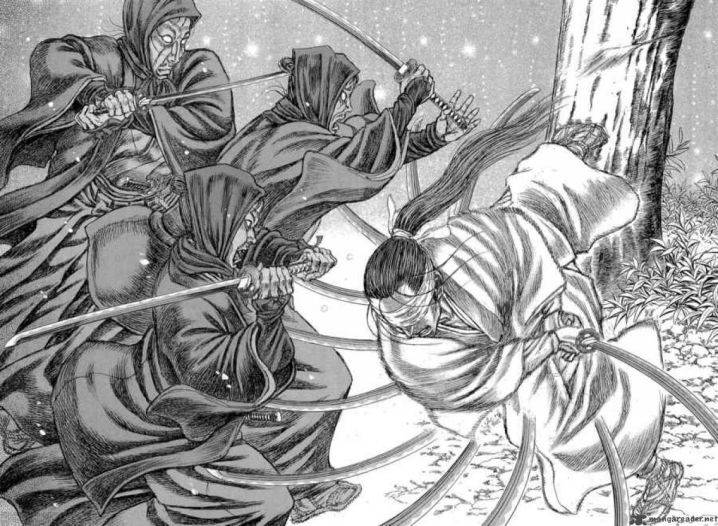 Rating – 7.40
Plot – Everything seemed peaceful during the beginning of the Edo Era in Japan when suddenly Lord Tokugawa held a fighting tournament. A change in the rules was imposed and participants had to use real swords to fight. As Fujiki Gennosuke with one arm and Irako Seigen with no eyes are fated to clash it sets up the base for a thrilling fight since both are aspiring to prove themselves as the worthy successor of Iwamoto Kogan.
No. of episodes – 12
Where to watch – Crunchyroll
---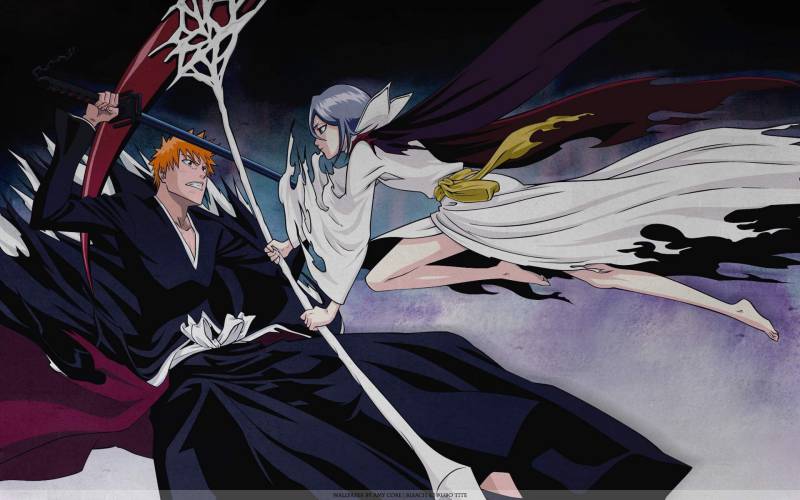 Rating – 7.80
Plot – An ordinary high school student Ichigo Kurosaki's life takes a wild turn when his family gets attacked by a vengeful spirit. In order to save his family, Ichigo takes the power of Rukia Kuchiki and becomes a Soul Reaper himself. However, Rukia fails to regain her powers and Ichigo has to take her job of hunting down spirits in the Hollows by himself. He later gets joined in these daunting tasks by his classmates who come to know that there is an even bigger threat to the human world.
No. of episodes – 366
Where to watch – Hulu
---
Rating – 8.09
Plot – Ryuuko Matoi wanders on her journey and get revenge from a man. Her only clue takes her to Honnouji Academy where she stumbles upon Satsuki Kiryuuin and her four underlings. After being defeated by one of her underlings in Goku Uniform, she comes back to her home where she gets a rare Kamui cloth. This grants her immense power as she goes back to the academy and finds the man once and for all.
No. of episodes – 24
Where to watch – Hulu
---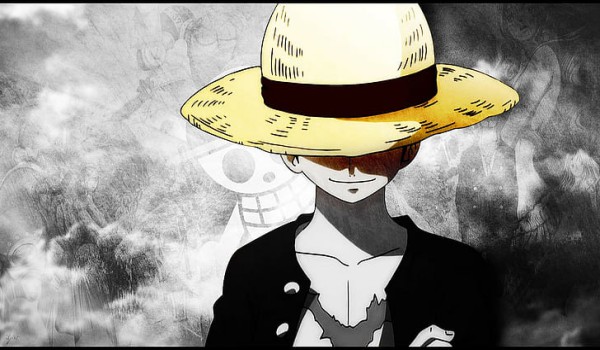 Must Read- (2021) Top 50+ Badass Anime Character Nicknames
---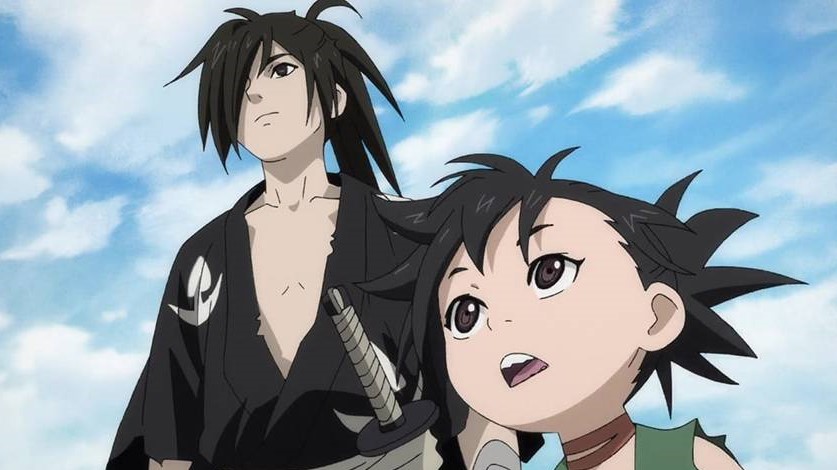 Rating – 8.20
Plot – This heartwarming anime starts when Lord Daigo denounces Buddha and makes a pact with demons. Although 12 demons granted him the power he was seeking for so long, it came at the price of his first-born son who had no eye, ears or skin. He was left out by his father and was saved by a medicine man. After getting prosthetic eyes and ears he sets out on a journey to defeat the 12 demons and claim his real body parts along with an orphan boy named Dororo.
No. of episodes – 24
Where to watch – Amazon Prime Video
---
8) Sword of the Stranger –
Rating – 8.30
Plot – Kotarou was a young orphan who used to live in the Sengoku period of Japan steal from other villagers in order to pass by his days. Things turn unfavourable for him when a group of assassins belonging to China's Ming Dynasty try to hunt him down for unknown reasons. He gets saved by a ronin named Nanashi. Along with him and his dog, Kotarou sets out on a difficult journey as the Ming Dynasty try to capture him using a dangerous swordsman and fulfil their prophecy.
No. of episodes – 1
Where to watch – Crunchyroll
---
7) Rurouni Kenshin: Meiji Kenkaku Ramantan –
Rating – 8.31
Plot – This story is about Hitokiri Battousai who was a legendary assassin prevalent at the end of the Bakumatsu Era. He was feared everywhere as a merciless assassin and suddenly disappeared one day at the peak of the Japanese Revolution. We later came to know that he left his bloodstained lifestyle and dedicated his life to serving others in a dojo. Watch as he struggles to live by his ideals when enemies strike him from both his past and present.
No. of episodes – 94
Where to watch – Crunchyroll
---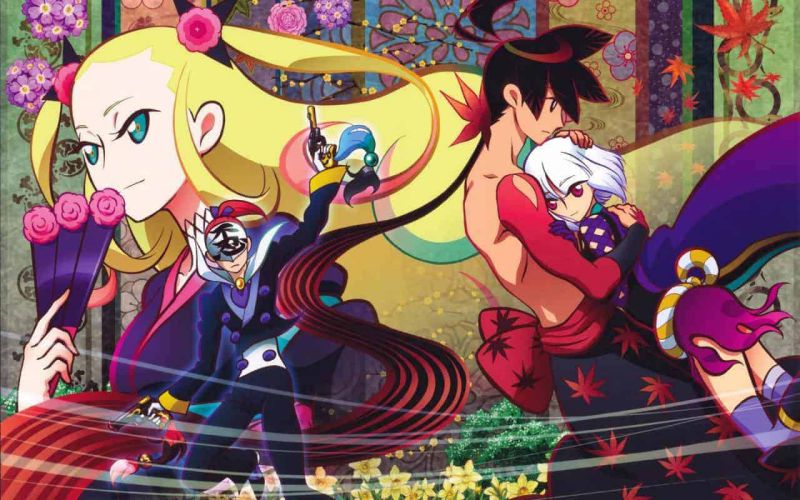 Rating – 8.36
Plot – Shichika Yasuri is a swordsman of the Edo era who practices a unique sword technique known as Kyotouryuu. It involves using one's body as a sword and is the hardest technique out there. His life changes after a girl named Togame comes into his life requesting to aid her in a mission to collect the 12 Deviant Blades. Together they set out on this perilous journey of recovering the swords from their deadly wielders.
No. of episodes – 12
Where to watch – Gogoanime (Unofficial)
---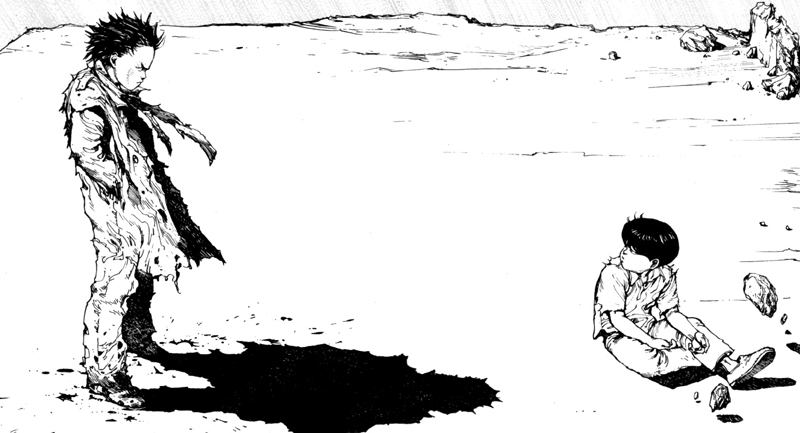 Must Read- (2021) Top 20 Dark Manga like Berserk Ranked
---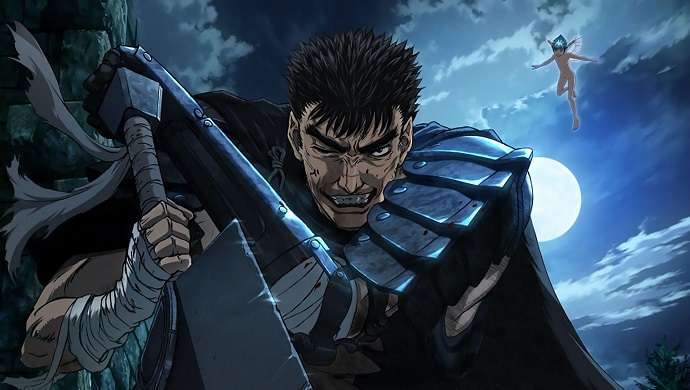 Rating – 8.49
Plot – This dark story starts with Guts being born from the womb of his dead mother. With no one to depend on, Guts moves on from day to day causing severe bloodshed. He gets recruited as a mercenary after the Band of the Hawk notices his impressive skills. He becomes one of their powerful members as he easily captures Midland and rises through the ranks.
No. of episodes – 25
Where to watch – Netflix
---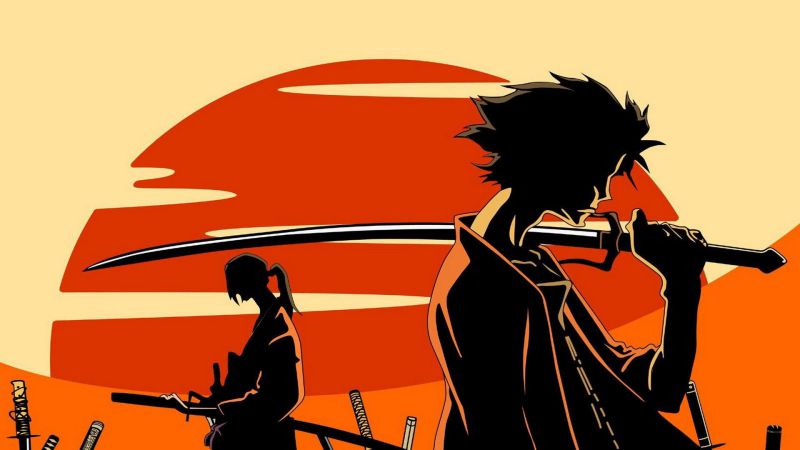 Rating – 8.50
Plot – This unique and funny story takes place in an alternate Edo period of Japan where Fuu Kasumi works as a waitress. One day she accidentally spills a drink over a group of samurai who begin to harass her. She is rescued by Mugen who takes on Jin's traditional sword fighting. However, they end up crushing the local magistrate's son and are sentenced to death. They get rescued by Fuu who recruit them as her bodyguards to set out on a journey of finding a mysterious Samurai.
No. of episodes – 26
Where to watch – Funimation
---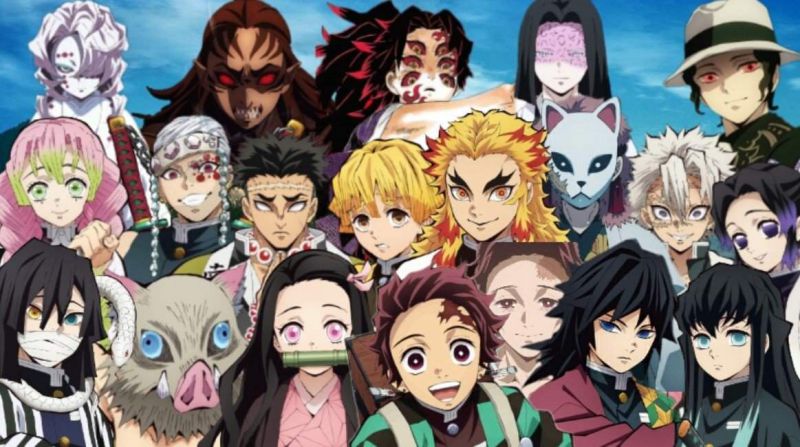 Rating – 8.60
Plot – This hugely popular anime whose movie has recently overtaken Spirited Away as the highest-grossing movie is about Tanjirou Kamado. One day after coming back to his house he found that all of his family has been destroyed by demons. In addition to this, his sister Nezuko has been turned into a horrific demon. Swearing to take revenge on the behalf of his family, Tanjirou joins the Demon Slayer Corps vowing to protect his little sister and annihilate all the demons.
No. of episodes – 26
Where to watch – Netflix
---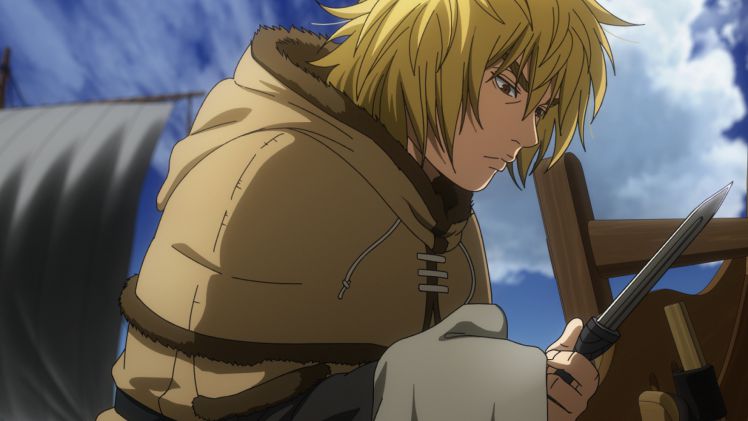 Rating – 8.71
Plot – As the title suggests this story is set in a place of legend known as Vinland. Thorfinn travels to this land which is vastly different from his cold hometown. War rages on this legendary land as Thorfinn gets caught up in it and has to use his mercenary experiences in order to survive. However, we soon come to know that his main aim is to defeat Askeladd, the man who had murdered his father.
No. of episodes – 24
Where to watch – Amazon Prime Video
---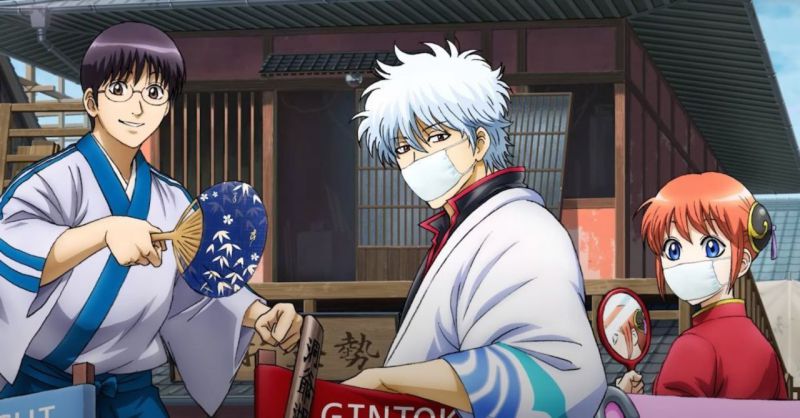 Rating – 8.96
Plot – When the alien race, Amanto invades the earth and takes over the land of Japan, one man makes it his life's mission to make this race extinct. His name is Gintoki Sakata who has a strong will of the Samurai. Shinpachi Shimura, Kagura and Sadaharu join him in this adventure where they have tons of fun and gather valuable experience.
No. of episodes – 201
Where to watch – Crunchyroll
---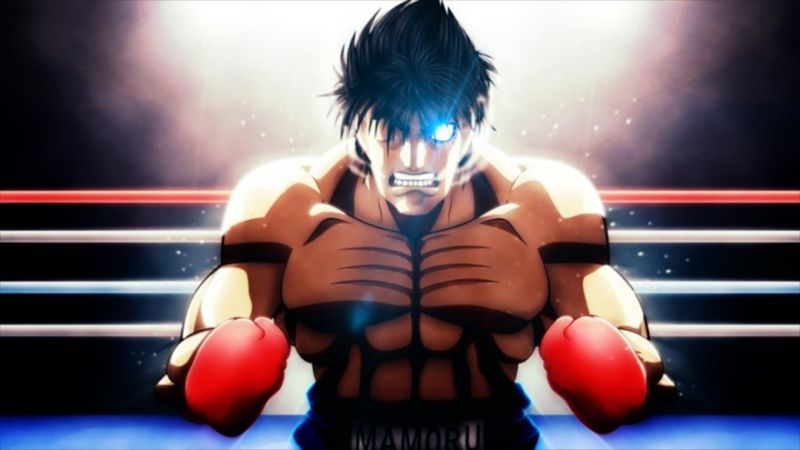 Must Read- (2021) Top 15 Best Boxing Anime of all Time
---
This brings us to the conclusion of our fascinating list. While most of these animes have their setting based on the Edo period and the Sengoku period, the likes of Sword Art Online has taken things to the next level with the addition of virtual reality to sword fighting. We hope this list will be useful to our readers in boosting up their recommendation list. We will be back with more exciting articles. Till then, stay tuned with us. 
---
Follow us on Twitter for more post-updates.
Also Read: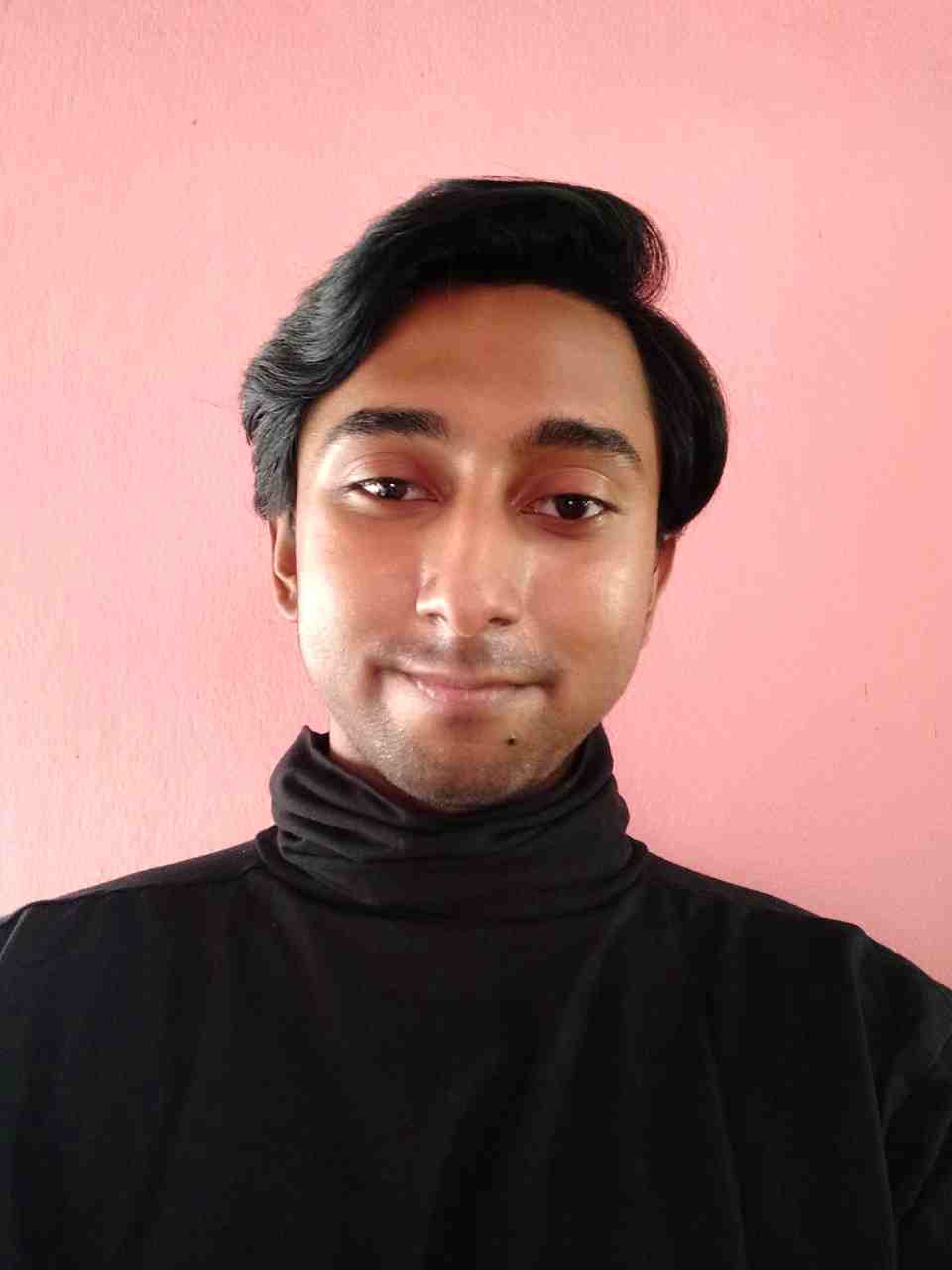 Life took a sudden turn for me when I finally decided to watch Kimi no nawa & Clannad. While both of them made me cry and introduced me to this vast world of anime. The Anime and Manga world is an escape for me from this complicated real world and serves as a relief. Being a content writer for OtakusNotes still feels like a dream and has been one of the best things to happen to me this year. It has been a productive distraction for me and I am loving every moment of it.