Last updated on January 4th, 2023 at 12:47 am
Well, to begin with, most of us weebs are probably dying alone because we're busy simping for 2D characters.
However, if you're still trying to impress someone, we've definitely got you covered with 20+ Best Attack on Titan Pick Up Lines.
If you decide to try these out, we wish you luck and the positivity of Historia in Season 3.
Whether you're looking to impress another weeb, confuse a normie, or annoy a friend, anime pick-up lines are always an easy fix. 
The Attack on Titan has been attracting new generation weebs since it came to a close this year.
Further, the anime itself has earned its hype, especially with its new season releasing shortly.
In this article, we hope to provide Yeagerists and others with some game and help fans be informed about the future of the Attack on Titan series.
So along with 20+ Attack on Titan Pick Up Lines, we also have for you news of Season 4 Part 2.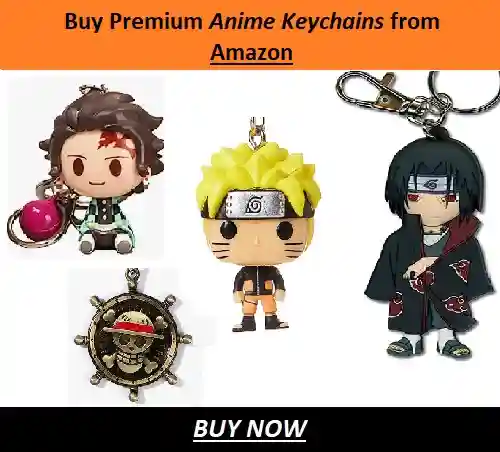 Well now without further ado, let's get into helping you attempt to Pieck up a significant other.
20+ Attack on Titan Pick Up Lines- 
If I let you take my titan form, will you give me the key to your basement?
If you were Pieck Finger, I would let you ohayo my Porco anytime.
I hate everybody but I don't heichou.
Are you the Cart Titan? Because you look like something I wanna ride.
Will you be my 3D ODM gear? Because there's no way I'll survive without you.  
After I finish these Erens maybe we can go to Mikasa.
Are you the Colossal Titan? Because you're smoking hot.
Swiggity swaeger I'll make you scream Yeager. 
Can you be the Levi to my Erwin? Because I too would give up on my dreams and die for you.
Maybe if you break down my Wall Maria, I'll let you in Mikasa and then we'll see if you can get your Armin my Jeans.
If you were Erwin, I'd give you my right arm.
If you'll be the Zoe Hange to my Swaney, I'll let you experiment on me.
Are you Captain Levi? because you've captured my Yeager heart.
I may not be Zeke Yeager but I've been told I'm a beast in bed
I kinda look like Zofia. Would you like to be the boulder that pins me to the ground?
Call me a Yeagerist because I'm about to start an uprising in the sheets.
If I tell you I'm the Warhammer Titan, will you take me to Paradis.
Are you the Armored Titan because I'd love it if you made it Reiner on me.
I may not be Annie but I can make you Leonhard.
Is your name Mikasa because I wanna make you, my home.
Is your name Eren? Because I'm Yeager to get to know you.
Are you Carla Yeager? Because you look like you want to be taken out, married, and eaten.
I know you're not the Jaw Titan but I'd like to find out what that mouth does.
---
Must Read- 20+ Best Naruto Pick up lines (2022)
---
Attack on Titan Season 4 Part 2 Release Date-
The action-adventure manga series created by Hajime Isayama ended with a bang on 9th April 2021.
Its anime series finished airing this Winter 2021, thus leaving us all on a cliffhanger that drove many to read the manga.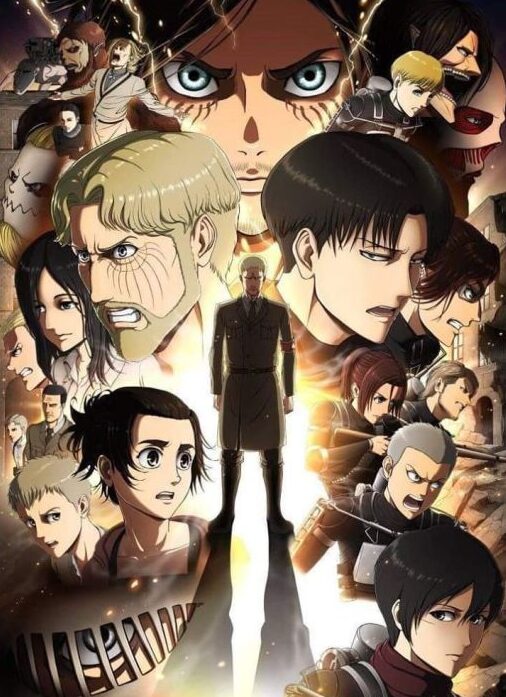 The plot that revolves around Eren Yeager follows a beautiful story laced with emotions. Other than having spectacular characters Wit Studio and MAPPA have both done a great job at ensuring the success of the series.
And so, with anticipation, fans now await the announcement of the release of the new season. There have been no official announcements about setting in stone its release date.
However, Season 4 Part 2 of the series is expected to start airing in the Winter of 2022, most likely in the month of January.
Since the series has only 22 chapters left to be animated, we can expect the season to have 10-12 episodes.
Fans can expect the anime to be available on official websites like Funimation and Crunchyroll. 
The dubbed version, however should be released a little later than the subbed version.
Attack on Titan Season 4 Part 2 Plot- 
If you're an anime-only fan trying to get a glimpse without getting a spoiler, we've got you covered once again.
Down below, we've mentioned the plot of Season 4 Part 2 of the series without providing any major manga spoilers.
As season 3 ended with Eren declaring war over the 'enemies' across the sea, Season 4 sure did provide.
Season 4 ensured that fans understood both sides of the story. Whether Marleyan or Eldian, we gained insight into the motives, losses, and hardships of both sides.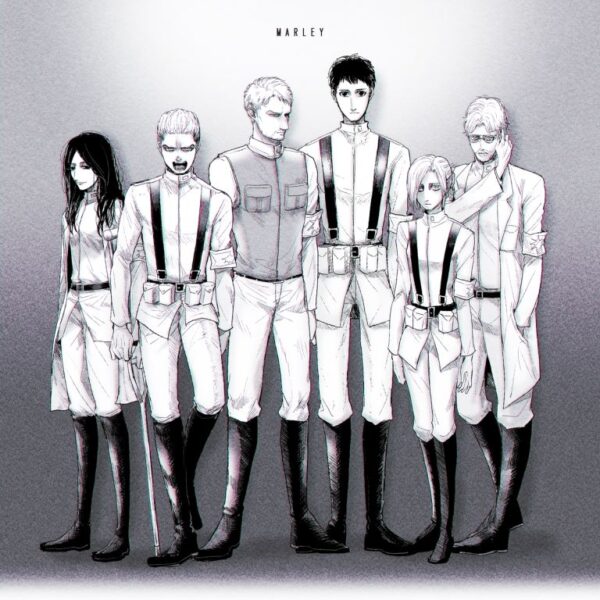 Towards the end of season 4, as Eren committed multiple acts of war, we gained a glimpse of a Marleyan retaliation.
And so now the series shall proceed with its final and most anticipated arc in season 4, part 2.
Part 2 will take us back to where it began, the Shiganshina District. Here fans can expect to see a lot of action peppered with glimpses of the past.
The history of the titans and the motive of the Yeager brothers will now be made glaringly obvious. 
Further, fans will have to wait patiently to figure the fates of their favorite characters.
And since we make no promises on the fates of any, we hope you enjoy the upcoming season.
---
Must read- Top 15 Best Anime Like Attack on Titan (AOT) of all time
---
With this, we conclude our article on 20+ Best Attack on Titan Pick Up Lines.
We hope our inclusions have proved to be useful in your endeavors and hope for their possible success. 
If they don't end up working, then we've got something to keep your dignity.
You can obviously claim to follow the steps of Captain Levi and Shinzou wo Sasageyo yourself to a better future.
Don't worry; if it's an Attack on Titan fan or an otaku, they'll most probably enjoy these Pick up lines.
And the best-case scenario, you can always annoy your fellow otakus with them. Anyways, that's it for now. 
We'll be back again to provide some of the best articles to help you navigate the otaku life. So until then, stay safe, stay tuned, and stay hyped.
---
Follow us on Twitter for more post-updates.
Also Read: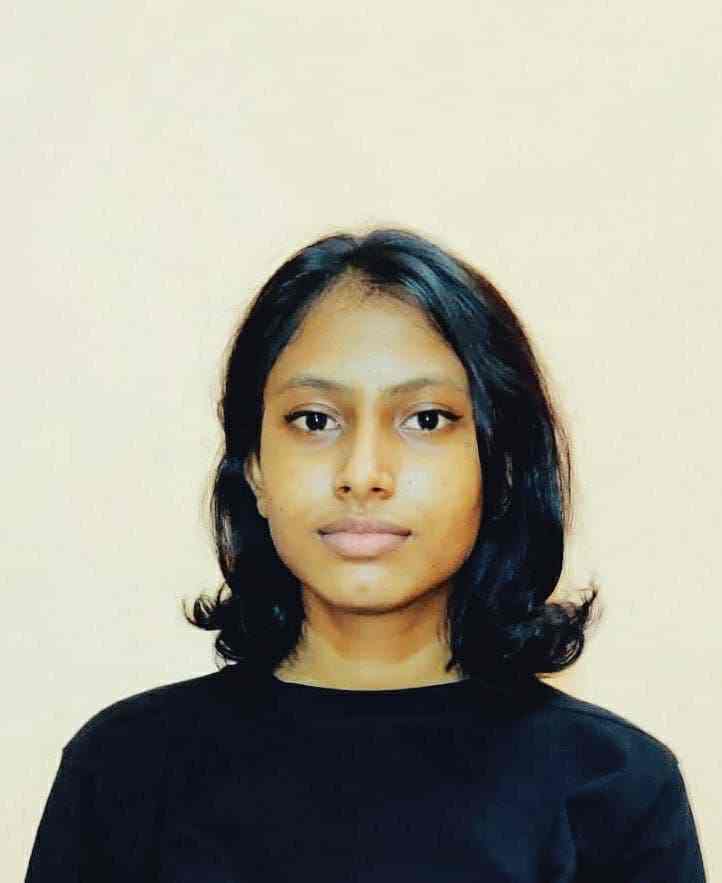 A simple wanderer in both actions and thoughts. Daydreaming is what they do best when they're not watching anime or obsessing over fictional characters. Open to all kinds of debates except those including ranking their love for their favourite fictional characters.