Last updated on January 4th, 2023 at 12:30 am
In the anime scene, there are some dads who define coolness. Hence, in this article, we will be listing our picks for the Top 10 Best Cool Anime Dads Ranked (2022).
They might not be the strongest character in their respective anime, but they definitely prove to be the best father figures who inspire not just the protagonist but also us. This list is entirely based on our preferences. We ranked them according to the impact we thought they had on the protagonist or the plot of the anime as a whole.
Now let us not waste time anymore and jump right into this list of Top 10 Best Cool Anime Dads Ranked (2022).
10) Shiro Fujimoto (Blue Exorcist)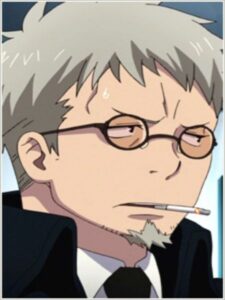 Shiro is one of the best father figures in anime who always motivates his adopted sons Rin and Yukio to do better. He is a priest but also an exorcist. Also, his identity as a Paladin did not affect his positive attitude towards demons.
Apart from that, he is very protective of his sons to the point of protecting them with his life. Even though the Okumura twins are sons of Satan, he raised them as his own.
---
9) Jōichirō Yukihira (Shokugeki no Soma)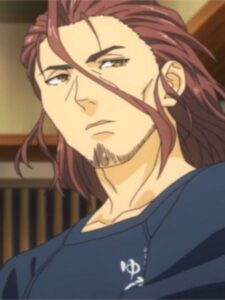 Jōichirō is the father of Soma Yukihira, the protagonist of Shokugeki no Soma. He was a former president of the Polar Star Dormitory and even was a member of the Elite Ten Council.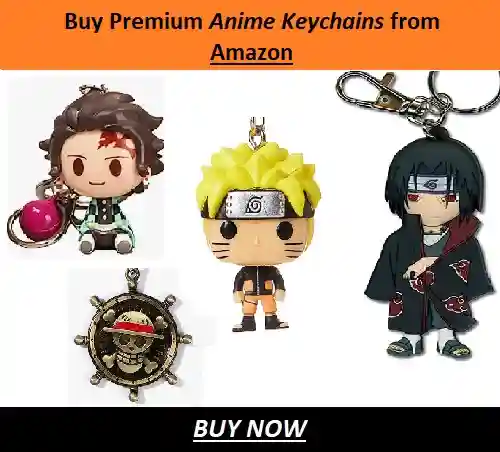 But he soon left the Academy when he started to receive pressure to keep being the best. He is a very charismatic person who is also quite laidback.
But he becomes very serious when it comes to cooking. As a father, he is supportive of his son but also one of his biggest competitors.
---
8) Maes Hughes (Fullmetal Alchemist)
He is one of the best anime fathers out there. As an Amestrian State Military officer, he was an exceptional soldier well-liked by others.
Apart from that, he was also a very devoted man who doted on his wife and daughter. Personality-wise as well, he was very cheerful and amicable towards his colleagues.
But he was quite literally, infatuated with his family to the point of carrying their photos everywhere. Many consider his death to be the trigger that started much of the story of Fullmetal Alchemist.
---
7) 

Akio Furukawa (Clannad)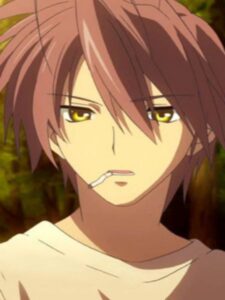 Akio is another cool anime dad on our list who is the father of Nagisa from Clannad. What makes him cool is his devotion and will to protect his family.
He runs the Furukawa Bread bakery with his wife, where Akio does the entire baking with his wife supporting him. Akio passes his free time with neighborhood children playing baseball and fanboying over Gundam.
Even though he can be violent at times, he is very much a caring father. He also later becomes a father figure to Tomoya.
---
6) Joseph Joestar (JoJo's Bizarre Adventure)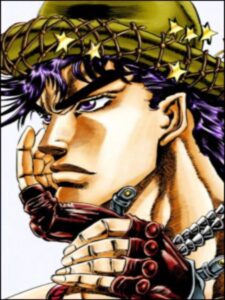 Joseph is rightfully one of the coolest anime dads ever. He is the protagonist of the series JoJo's Bizzare Adventure Part 2.
He inherits his ripple power from his grandfather Jonathan and his mother, Lisa Lisa. After he masters this technique, he combines it with other things and produces innovative attacks.
He becomes a stand user in the third part of the JoJo franchise, and his stand is called Hermit Purple. It is an ability with which he can conduct spirit photography. 
---
5) Isshin Kurosaki (Bleach)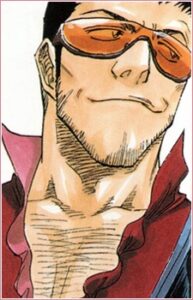 Isshin is the goofy yet loving father of Ichigo, Karin, and Yuzu. Most of the time, we see him acting silly and picking fights with his son. He also often talks to a huge picture of his late wife, Masaki.
Later we get to know that he was once the head of a branch of the prestigious Shiba Clan and also the former captain of the 10th Division.
---
4) Loid Forger (Spy x Family)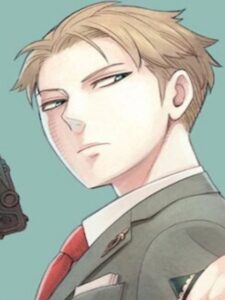 Loid is no doubt one of the coolest dads ever, as he is actually a spy who pretends to be a psychiatrist. Due to his mission, he had to adopt a child and create a fake family for himself.
For this reason, Anya joins him as his daughter, and later, Yor Briar becomes his fake wife. Even though he tries to stay unattached to his family, we can see him genuinely caring for them.
Now it is his mission to properly raise his daughter so that he can get close to Donovan Desmond, the father of Anya's classmate. As he is someone who can affect the peace between Westalis and Ostania.
---
3) Byakuya Ishigami (Dr. Stone)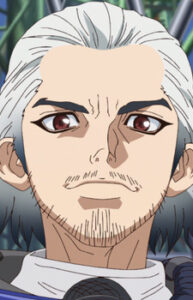 Byakuya Ishigami is the adoptive father of Senku, who was also an astronaut. When the mass-petrification of Earth happened, he was on the International Space Station with his fellow astronauts. 
He is a very caring and supportive father who loves his son very much. So that Senku could continue his scientific interests, Byakuya even sold his own car. 
He was also extremely intelligent as he was able to send coded messages in The Hundred Tales to his son. Even in hopeless situations, he never let go of positivity and his faith in science, a trait that Senku shares. 
---
Must Read –  Top 10 Best Hot Anime Dads of all time Ranked (2022)
---
2) Thors (Vinland Saga)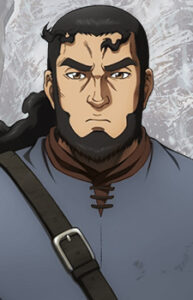 Thors was one of the most powerful and skilled Jomsviking commanders. He was the father of Thorfinn and Ylva and the husband of Helga.
Back in his warrior days, he used to be a merciless warrior, but after his children were born, he became a pacifist. He became especially known for his kindness and empathy.
We see Thors bravely fighting the mercenaries who ambushed him at the Faroe Islands even without using much force. But he later sacrifices himself when they take Thorfinn hostage. 
---
1) Minato Namikaze (Naruto)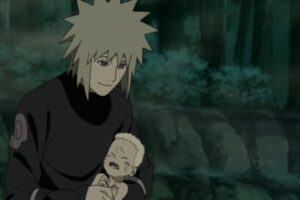 Minato Namikaze is definitely our first pick in our list of best cool anime dads. He is the father of Naruto Uzumaki, and back in his day was the 4th Hokage of Konoha.
From a very young age, everybody considered him to be a prodigy, and over the years, he proved to be one. As one of the fastest shinobi ever, he was also called the yellow flash.
Sadly, he could not spend much time with his son as he sacrificed himself to protect Naruto. But his son successfully carries both Minato's and his mother Kushina's will to protect the village.
On that note, we end our article on Top 10 Best Cool Anime Dads Ranked (2022). We hope you enjoyed this list and urge you to stay tuned for similar content.
References-
Image Source– MAL, Ranker
---
Do small things with great love.
Follow us on Twitter for more post updates.
Also Read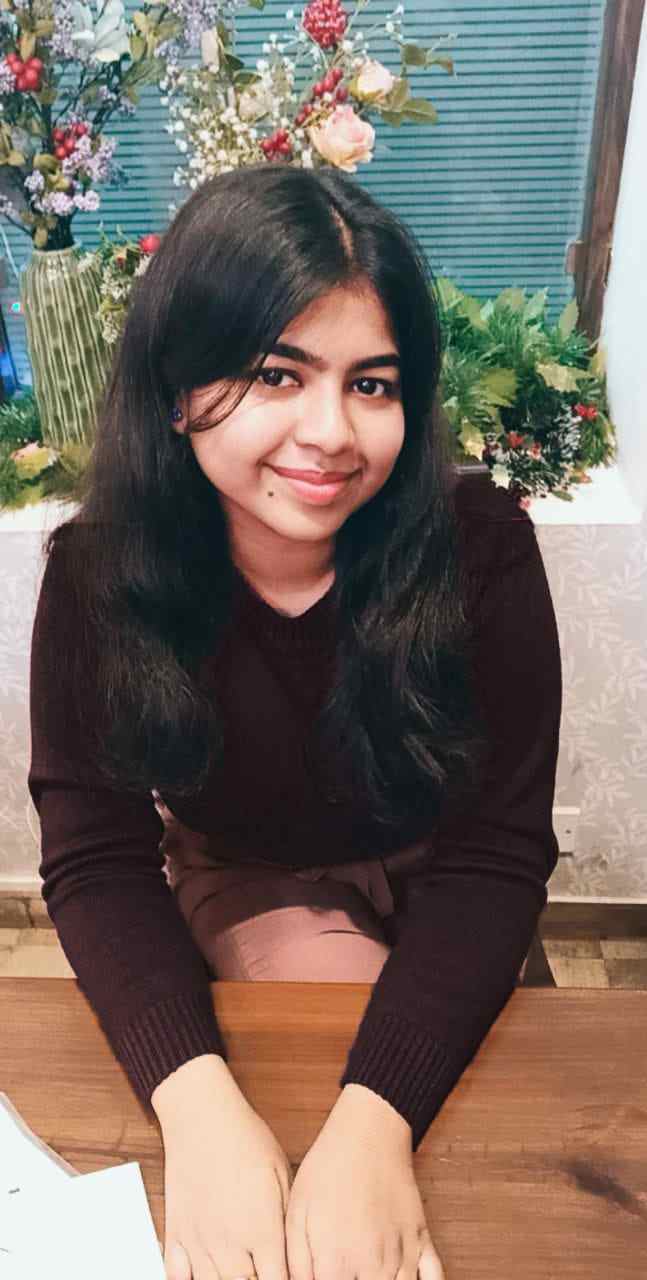 When I'm not writing for Otaku'sNotes, I can be found reading manga, watching anime, and shipping anime couples like there's no tomorrow. I also occasionally venture out whenever I need a reality check, but then soon, I find myself creeping back into my cozy abode. Nonetheless, I'm happy that I can write about my favorite topics and share my articles with enthusiastic readers.