Today we bring you an article on the Top 29 Best Ecchi Anime on Crunchyroll, Netflix & Funimation 2024. Here we will mention a few top-tier anime available on the mentioned sites under the ecchi genre.
The Ecchi Genre primarily focuses on indirect mature scenes played out in not-so-serious contexts. The scenes of this genre are mostly directed as fan service to the male gaze. Therefore the sub-genre is most common in shounen anime. 
The most well-known Ecchi anime is most probably Highschool DxD. This is most likely due to its well-established fanbase and good fan service.
So without further ado, let's get into the Top 29 Best Ecchi Anime on Crunchyroll, Netflix & Funimation 2024.
Kindly note that the titles mentioned are ranked according to their myanimelist ratings.
Top 10 Best Ecchi Anime on Crunchyroll
10. Kanokon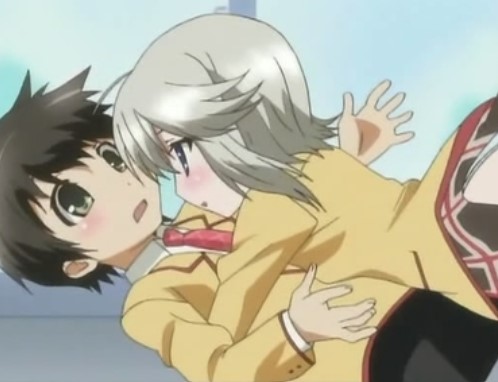 MAL rating – 6.43
Plot – A young boy Kouta is known to be troubled by supernatural spirits, especially those of female animal spirits. He soon moves from the small countryside to his grandmother's place in the big city for high school. 
Here attracts a small harem of various spirits and other youkai. And so the series unfolds a story of confused feelings and supernatural beings.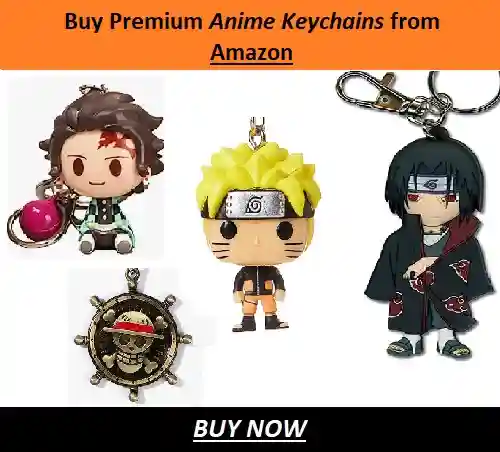 Number of Episodes – 1 season (12 episodes)
---
9. The Testament of Sister New Devil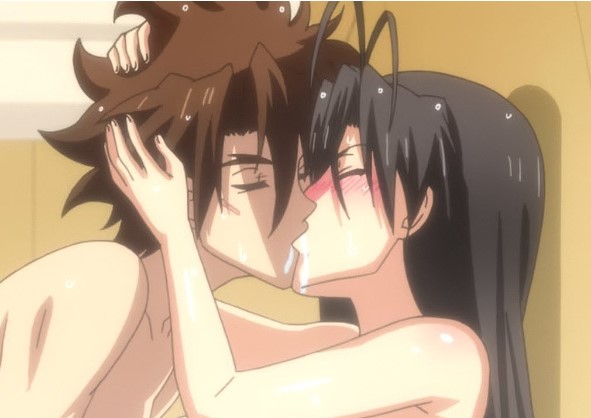 MAL Ratings – 6.72
Plot – One of the best ecchi anime with a harem theme is The Testament of Sister New Devil. I recommend you to watch this if you are looking for mature fantasy romance.
The story revolves around a boy name Basara Toujo, whose life flips upside down when his father suddenly brings two young girls as his siblings. But later on, it is revealed that these two girls are high-level demons from the demon clan.
On the other side, Basara Toujo realizes that he is a reincarnation of a former member of the "Heroes" clan, sworn enemies of the demons. Now, what will Basara do? Turning down his duty, Basara determines to save his new family members.
Number of Episodes – 12
---
8. Gleipnir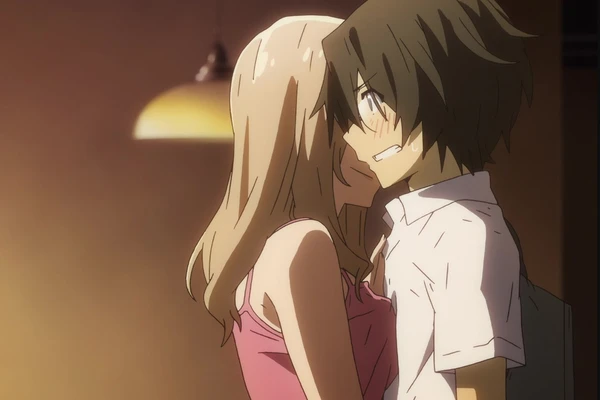 MAL Ratings – 6.98
Plot – Shuuichi Kagaya was a normal high school student who could sometimes transform into a monster. One day, he saved a girl, Claire Aoki, after transforming into his monster form.
After helping her, it turns out that she wanted Shuuichi's help to find her sister, who had also turned into a monster. But many other people lurk in the darkness, trying to protect some of these secrets.
Number of Episodes – 13
---
7. Trinity Seven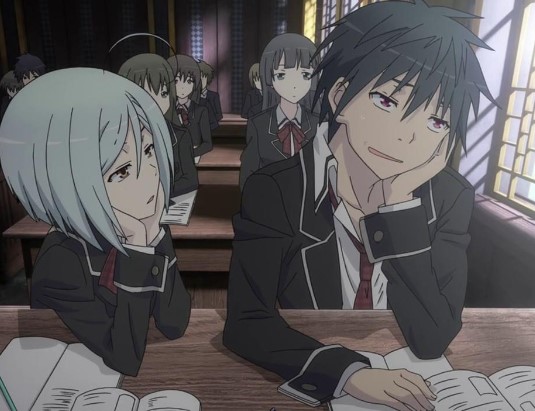 MAL Ratings – 7.07
Plot – Trinity Seven is one of the best school-ecchi anime with a lot of romance and action. The story begins when the bright red sun stops shining. It leads to chaos everywhere. The destruction of mankind is at its peak, but Arata Kasuga's magical grimoire is the only thing that can save and reconstruct everything.
However, the twist comes when Lilith Asami from a different world arrives and asks to hand over the book or die. So, what will Arata do?
Number of Episodes – 12
---
6. Highschool of the Dead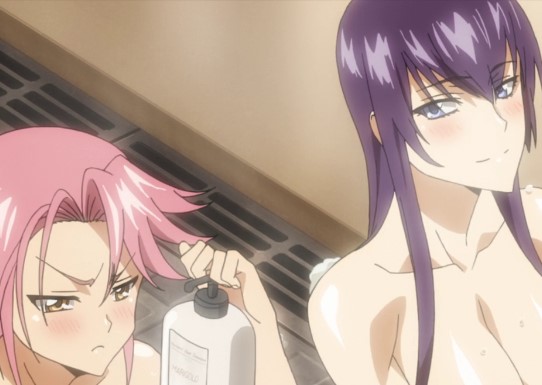 MAL rating – 7.11
Plot – This series revolves around Takashi Kimuro and a small group of high school classmates. These youngsters, along with the school nurse, struggle in a post-apocalyptic world where people have now been turned into zombies. 
And so, with multiple struggles and narrow escapes from death, the action is never-ending. To add to that is also a huge plethora of fan service and blossoming relationships that help them survive the post-apocalyptic world.
Number of Episodes – 1 season (12 episodes)
---
5. Heaven's Lost Property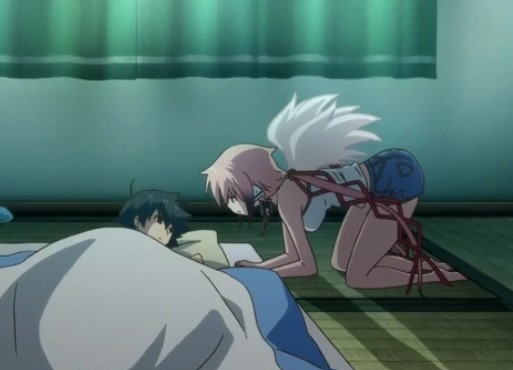 MAL Ratings – 7.27
Plot – Heaven's Lost Property has an exciting plot where the protagonist Tomoki Sakurai always dreams of an angel. His childhood friend Sohara Mitsuki tries to help him by finding clues regarding that angel.
However, they do not get any success. However, one day, a strange angel falls from the sky in front of Tomoki and calls him master. From that day, Tomoki's life is changed forever. 
Number of Episodes – 13
---
4. Highschool DxD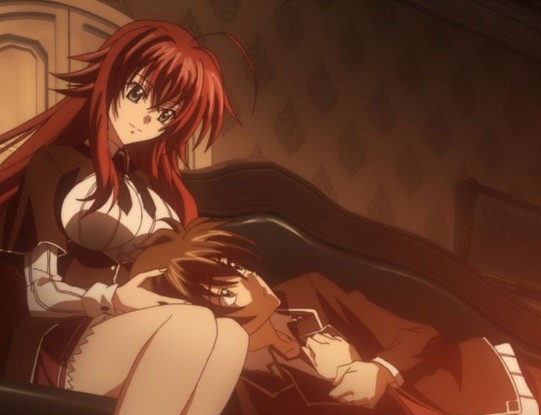 MAL rating – 7.37
Plot – This series focuses on Issei Hyoudou, a high school pervert who specializes in peeping, dreaming, and waiting for a harem. Therefore when a beautiful angel asks him out, he doesn't dare refuse.
However, he is soon revived by Rias Gremory as her servant. And now, as a part of the school's Occult Club, he battles to survive and adjust to this world of demons.
Number of Episodes – 3 seasons (36 episodes)
---
3. Mieruko-chan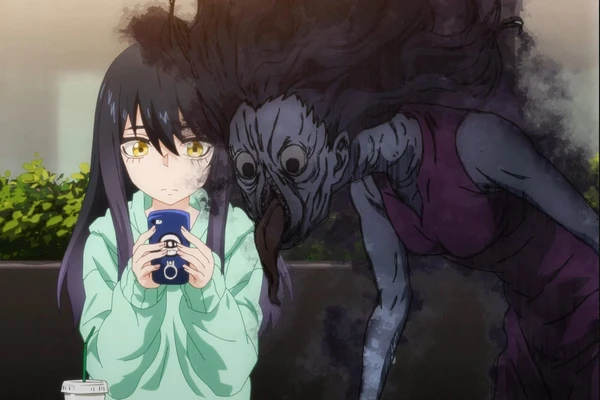 MAL rating – 7.41
Plot – One fine day, Miko Yotsuya understood that she could notice the presence of ghosts around her. But she tries to ignore them since she doesn't want to get involved with ghosts.
But the ghosts start to disturb her friends and teachers instead. Will Miko still be able to ignore all ghosts despite all of this?
Number of Episodes – 1 seasons (12 episodes)
---
2. Golden Boy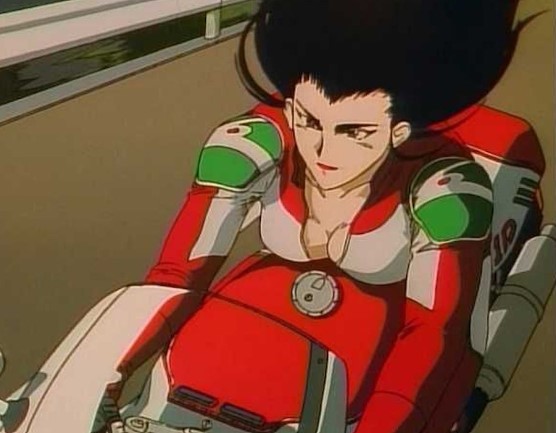 MAL rating – 8.02
Plot – Kintaro is a hard-working youngster who travels from job to job on his trusty bicycle all over Japan. Each job grants him multiple educational experiences and also ensures his encounter with multiple women. 
And so, as he meets a new woman with every job, he leaves them with a changed life and a new experience.
Number of Episodes – 1 season (6 episodes)
---
1. Food Wars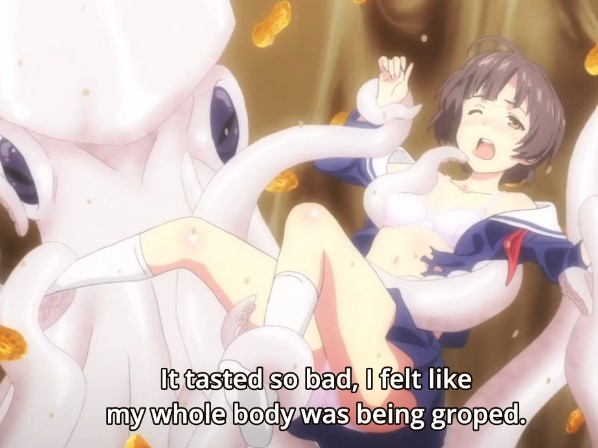 MAL rating – 8.23
Plot – Souma Yukihara has grown up as a sous chef under the direction of his father in his restaurant. However, when his father decides to shut it down and leave, he sends Souma to the Tootsuki Culinary Academy. 
Since he is fairly skilled, he has no complaints, but the Academy has multiple high stake cooking battles called Shokugeki. This not only entices him but also helps him reach the goal of surpassing his father. 
And so the boy and his acquaintances face all challenges to produce world-shattering food.
Number of Episodes – 6 seasons (86 episodes) 
Above, we have discussed the list of best Ecchi anime on Crunchyroll. Fans have to buy a Crunchyroll subscription to watch these anime. If anyone faces an issue regarding the Crunchyroll site/app, you can visit the link below. There, we discussed the reason and the solution for every issue.
---
Top 10 Best Ecchi Anime on Netflix
10. Plunderer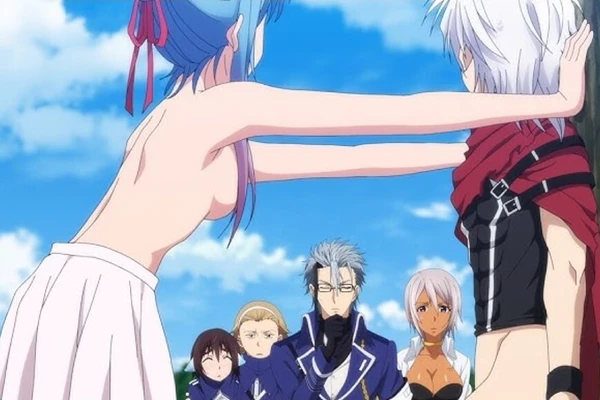 MAL rating – 6.63
Plot –In Alcia, everything is governed by a Count, any specific number related to that person's life. From social status to death, these Counts decide everything. And in such a world, we follow the story of Hina and her journey to find a Hero. 
She wants to fulfill her mother's last wishes and soon meets Licht Bach, who has a negative Count. But, it is soon revealed that he has another count and that of a white star. 
Will Hina be able to complete her mother's dying wishes with the help of Licht Bach? 
Number of Episodes – 1 season (24 episodes)
---
9. Kakegurui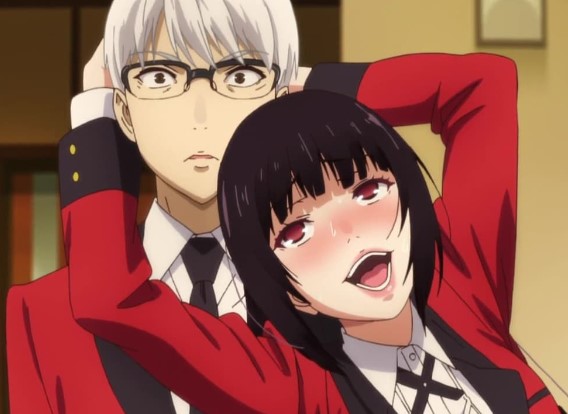 MAL rating – 7.32
Plot – Hyakkaou Private Academy is known for its rich students and its solid social hierarchy. This hierarchy is cemented through the money of the students gambled away at high stakes. 
The losing students end up becoming the pets of the rich, and so the hierarchy thrives. However, when Yumeko Jabami joins the school, she begins gambling and throwing the hierarchy into chaos.
Number of Episodes – 2 seasons (24 episodes)
---
8. Chivalry of a Failed Knight
MAL rating – 7.45
Plot – The plot of Chivalry of a Failed Knight revolves around a failed Blazer, Ikki Kurogane. He is the sole F-rated Blazer and is considered to be the weakest Blazer. One day, Ikki accidentally sees Stella Vermillion, an A-ranked Blazer and a princess naked, so she challenges him to a duel.
The one that loses will become the slave of the winner. Ikki has no other option but to accept the challenge. So, how the weakest Blazer of the academy defeats the strongest Blazer, or will he become her slave?
Number of Episodes – 12
---
7. Fairy Tail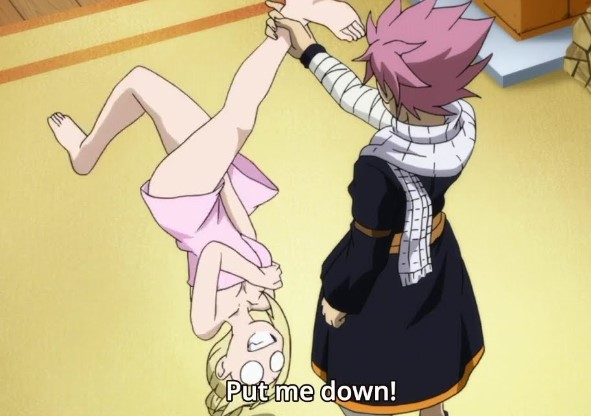 MAL rating – 7.58
Plot – Fairy Tail is one of the best action magic anime with a lot of ecchi scenes. The story revolves around the female protagonist, Lucy, who dreams of becoming a strong wizard and joins the strongest guild, Fairy Tail.
On her journey, she finds someone who identifies himself as "the Salamander," from Fairy Tail. However, after realizing that he is a fake wizard who takes advantage of the lower mages, she tries to fight back.
In the end, she is saved by a powerful wizard, the real Salamander, Natsu Dragneel of Fairy Tail. And from there, her life changes as a member of the Fairy Tail guild.  
Number of Episodes – 175
---
6. Prison School
MAL rating – 7.66
Plot – the prestigious all-girls Hachimitsu Private Academy is now open to boys too. Thus when five boys are enrolled in it, they find themselves surrounded by the female population. 
So when they attempt to peek into the girls' bath, they end up getting caught by the underground Student Council. And so they are sent to prison instead of being expelled to work for the underground student Council as punishment.
Number of Episodes – 1 season (12 episodes)
---
5. Devilman Crybaby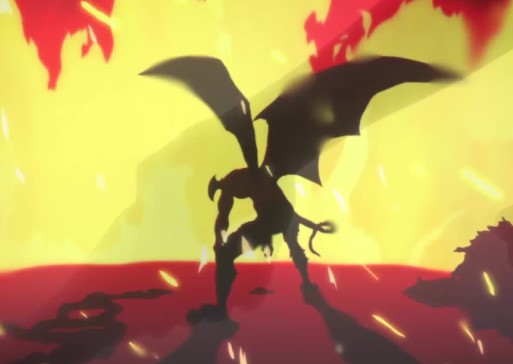 MAL rating – 7.76
Plot – Devilman Crybaby is a story between humans and devils. Devils cannot take form without feeding on a human's will; however, if one's will is very strong, one can overpower the devil and make it power owns.
One day, Akira Fudou, a boy with a weak heart, and Ryou Asuka discover a place where high-ranking devils are in a ritual to make their bodies stronger so that they can begin the destruction.
In this chaos and attempt to save Ryou, Akira merges with the devil Amon and becomes a Devilman. He is so strong and annihilates all devils present there. Now he has a body of a devil with a crybaby's heart. So, how do Akira and Ryou save everyone from devils?
Number of Episodes – 10
---
4. Seven Deadly Sins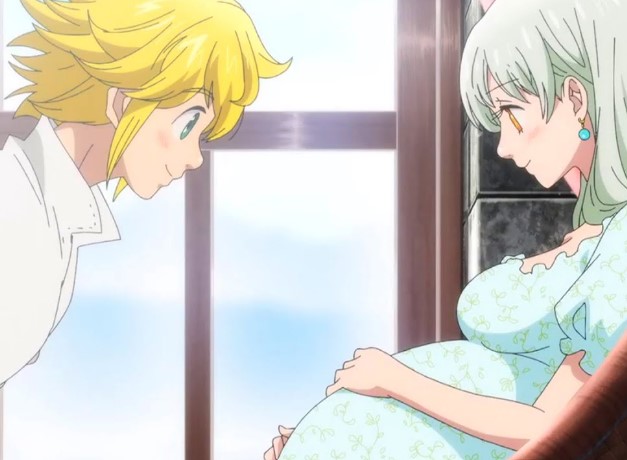 MAL rating – 7.79
Plot – The Seven Deadly Sins are a group of disbanded knights of the kingdom of Liones. However, they are now wanted for treason and thus have scattered through the land. 
But with the kingdom in trouble from the Holy Knights, the third princess Elizabeth seeks power to save it. And so the legendary team is soon to have a reunion to help the kingdom.
Number of Episodes – 5 seasons (100 episodes)
---
3. Kill la Kill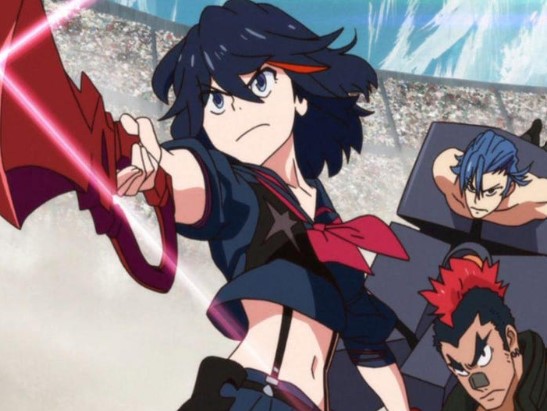 MAL rating – 8.07
Plot – Ryuuko Matoi wanders the land looking for her father's assassin. And so she is very surprised when she stumbles upon one of his inventions, the Scissor Blade. 
But she is soon enrolled in Honnouji Academy and witnesses the brutal student council and their superhuman powers. However, as she gets in trouble with them, she realizes that she has a similar power through the Scissor Blades. And so she continues her journey.
Number of Episodes – 1 season (24 episodes)
---
2. No Game No Life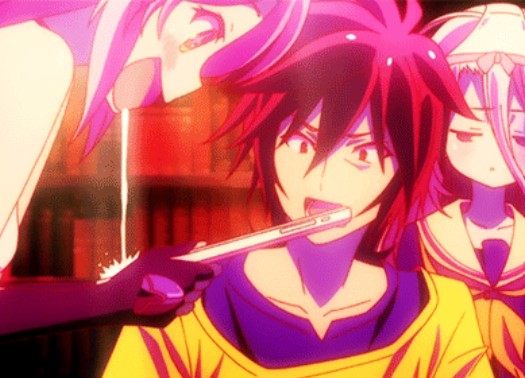 MAL rating – 8.15
Plot – Sora and Shiro are shut-in NEET siblings who are well known online as the legendary gamer duo called Blank. However, through a strange email, the two are suddenly plunged into a different world. 
Here they meet Tet, the God of Games. In this world, they realize that everything is focused on high stakes that deal with problems through games. 
And so the two siblings plan to complete the game, defeat the god of games and take his place.
Number of Episodes – 1 season (12 episodes) 
---
1. Mushoku Tensei: Jobless Reincarnation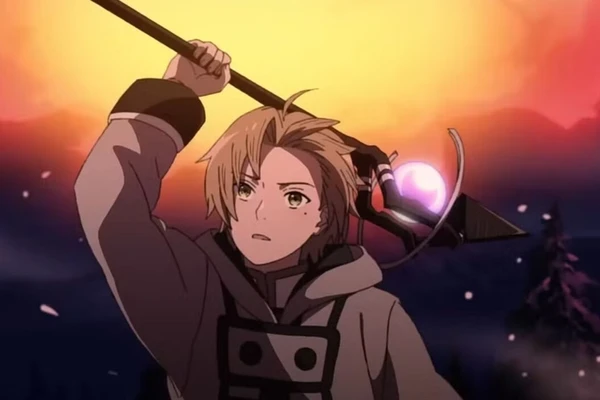 MAL rating – 8.38
Plot – A 34-year-old shut-in had died after he tried to protect a young girl from an incoming truck. However, he is soon reincarnated into another world as Rudeus Greyrat, with all his memories intact.
After being blessed with good friends and family, Rudeus decides not to let his second chance at life go to waste. But this is only the start of his troubles as he sees a mysterious individual, Hitogami, in his dreams.
Number of Episodes – 2 seasons (37 episodes) 
This concludes the list of the best Ecchi anime on Netflix. Kakegurui is one of our favorite Ecchi Anime on Netflix. We highly recommend you watch this series.
We have also drafted many posts, particularly on Netflix anime. You can visit the link to witness our collection of Netflix anime.
---
Top 9 Best Ecchi Anime on Funimation-
9. Rosario no Vampire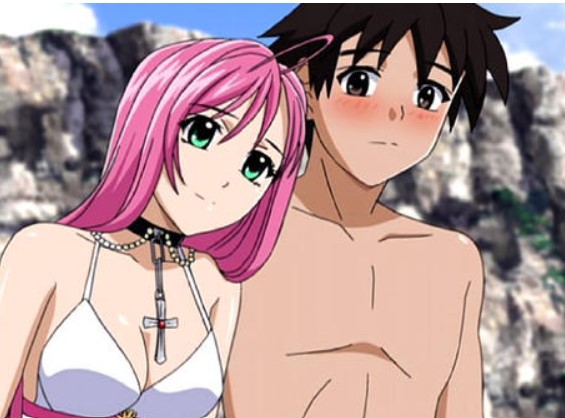 MAL rating – 6.80
Plot – Youkai Academy is an institute that helps monster students adapt and blend into the human world. Therefore, all students are required to attend classes in their human form. 
But when Tsukune Aono's parents unknowingly send him here, he encounters multiple new experiences. And so has to now survive in a school of beautiful monsters, most likely out for his blood.
Number of Episodes – 2 seasons (26 episodes)
---
8. Monster Musume: Everyday Life with Monster Girl
MAL rating – 6.98
Plot – Monster Musume is one of my favorite ecchi anime because it has interspecies romance. According to the new law in Japan, non-human species and humans can live together, but under one condition, every non-human species should choose their human partner to live with, and physical interactions between them is strictly forbidden.
Kimihito Kurursu's life makes a sudden change when back to back, many monster girls accidentally choose him as a partner. So how Kimihito Kurursu lives with all the monster girls?  
Number of Episodes – 12
---
7. Sekirei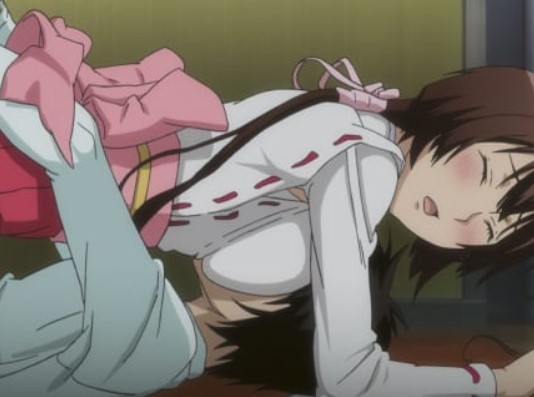 MAL rating – 7.09
Plot – One day, a supernatural being known as a Sekirei named Musubi falls into Minato Sahashi's life. And so, he is transported into the Sekirei world through a kiss. 
However, in this new world, the previously worthless Minato now has his special abilities awakened. And so he and his partner, Musubi, must participate in battles of survival called the Sekirei Plan in order to survive.
Number of Episodes – 2 seasons (25 episodes)
---
6. Date A Live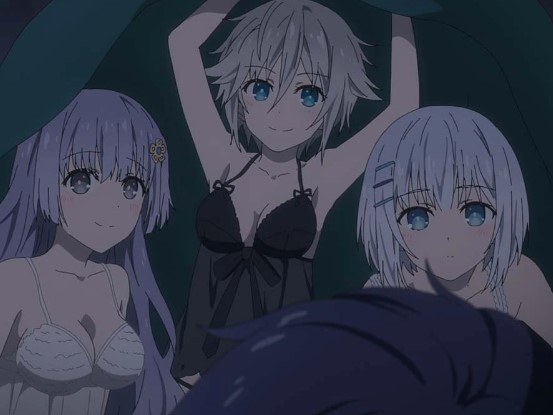 MAL rating – 7.17
Plot – It is the story between three parties; Beautiful Spirits, Anti-Spirit Team, the one who annihilates spirits, and Ratatoskr, the one who saves the spirit. The story begins thirty years ago when a massive earthquake resulted in the death of over 150 million people, and since then, earthquakes have been a common phenomenon.
One day, a sudden earthquake arrives, so Katori rushes to save her sister, and he is the only one to be caught in the resulting eruption. He discovers that a beautiful spirit is the source of the quake. At that time, the Anti-Spirit team and Ratatoskr both arrive at the scene, and now what will Katori do?
Number of Episodes – 12
---
5. Haganai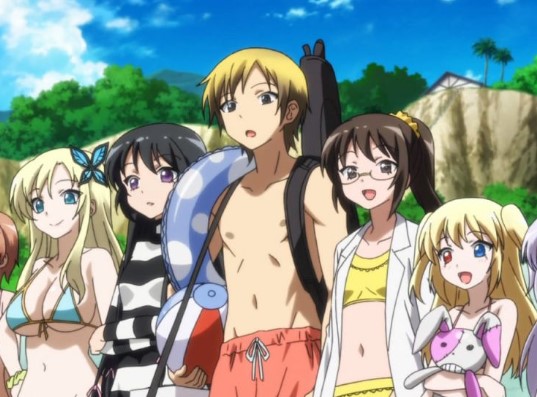 MAL rating – 7.17
Plot – "Haganai: I don't have many friends" is one of the best comedy ecchi anime of all time. The story revolves around a boy named Kodaka Hasegawa, who is transferring to a new school.
He is determined to make new friends; however, due to his bad luck, he is unable to make any friends for one month in the new school. However, one day, he sees a lone girl, Yozora Mikazuki, talking to her imaginary friend, so he decides to go and talk to her.
Now they both become good friends and decide to form a club for those students who are unable to make friends. 
Number of Episodes – 12
---
4. Combatants will be Dispatched!
MAL rating – 7.23
Plot – The chief operative of the Evil Kisaragi corporation is tasked with a very important mission. But as he is known as overconfident, Sentouin Rokugou is assigned an android called Alice Kisaragi. 
And since he ends up messing up his mission and is forced to be an honorary knight by the princess. Thus he is ultimately forced to fight against the Demon Lord's Army against his wishes due to a foolish mistake.
Number of Episodes – 1 season (12 episodes)
---
3. SHIMONETA: A Boring World Where the Concept of Dirty Jokes Doesn't Exist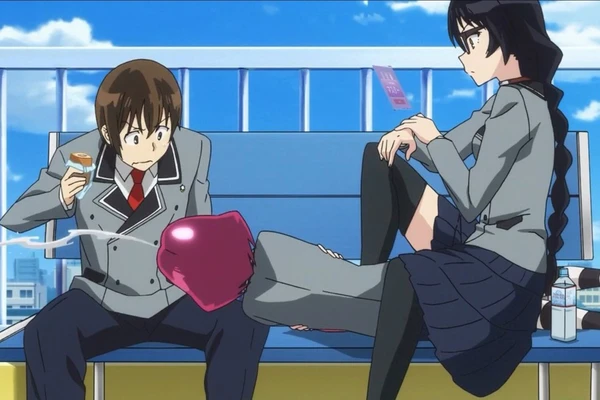 MAL rating – 7.23
Plot – Tanukichi Okuma was the son of a former terrorist who spread the forbidden knowledge of vulgar acts in a society where this was completely prohibited. For this reason, Tanukichi was shunned by his classmates.
He tries to turn a new leaf and forget his dad's past by joining a new high school where his childhood friend and crush, Anna Nishikinomiya, also studies. But, little does he know that he would soon be entangled in a web of spreading lewd things due to his classmate Ayame Kajou, who also has a secret organization called SOX.
Number of Episodes – 1 season (12 episodes)
---
2. Sankarea
MAL rating – 7.33
Plot – Chihiro Furuya has always been interested in the undead. So when his cat passes away, he creates a reviving potion which is later consumed by Rea Sanka. 
Expecting to eliminate, she instead survives even a cliff fall. And it results in her becoming a zombie who survives as his girlfriend eats hydrangea leaves.
Number of Episodes – 1 season (12 episodes)
---
1. Nisemonogatari
MAL rating – 8.17
Plot – Koyomi Aragi has survived a Vampire attack and is now prone to finding girls plagued by the Supernatural. And if this wasn't bad enough, things get more complicated. 
This is when a swindler, his girlfriend, and multiple other people get involved in his supernatural experiences. And so, thrown into confusion, he must work to understand the supernatural world with the help of his acquaintances.
Number of Episodes – 3 seasons (94 episodes) 
Many of the series in the Funimation list is also available on Crunchyroll. Therefore, you can watch Ecchi Anime either on Funimation or on Crunchyroll. 
With this, we conclude with our article on the Top 29 Best Ecchi Anime on Crunchyroll, Netflix & Funimation 2024. Other than the websites mentioned above, fans can also watch ecchi anime on Hulu.
We would also like to point out that the titles mentioned are not the only anime available under the ecchi genre on the respective sites. Furthermore, the total number of episodes only includes those that are part of the main series seasons.
Well, that's it from us. We hope we aided you with our Top 29 Best Ecchi Anime on Crunchyroll, Netflix & Funimation 2024 article.
We'll be back again with another helpful article to aid you, so until then, stay safe, stay tuned, and stay hyped.
---
Do small things with great love.
Follow us on Twitter for more post-updates.
Also Read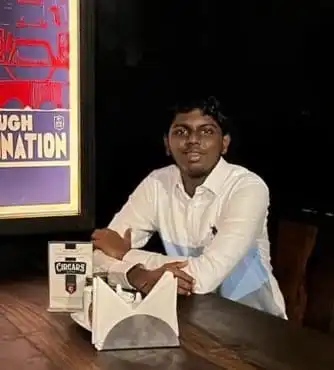 Eswar Keshav is an ardent anime fan for more than a decade. Along with this, he also has been following anime and manga updates for years. He is also enthusiastic and passionate when it comes to writing about his favorite things. Combining his love for writing and his love for anime and manga, his articles speak of his love for the genre.