Last updated on February 9th, 2022 at 11:43 am
Sports anime is on the rise with the announcement of Blue Lock and Ao Ashi next year. Before we dive into their excitement, let us take a look at the top 10 best sports anime on Hulu.
Hulu has a decent collection of sports anime to keep you entertained. Although some big and popular names are missing from it, you can easily discover other hidden gems that many haven't heard of.
Top 10 Best Sports Anime on Hulu-
10) Prince of Stride: Alternative –
Mal Score – 6.91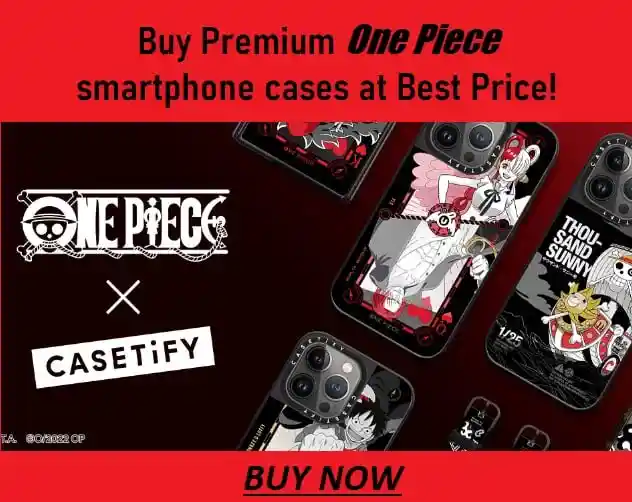 Plot – The world of sports has been taken to an extreme level in this anime, where parkour, free running, relay, and sprinting have been combined to make a dazzling sport known as Stride. 
This is what motivates Nana Sakurai and Takeru Fujiwara to enter the academy, but to their disappointment, they find out that the club is inactive. Now, they must look for new members and put up a team in order to take part in the End of Summer competition and bring pride to their Academy.
Number of episodes – 1 season (12 episodes)
---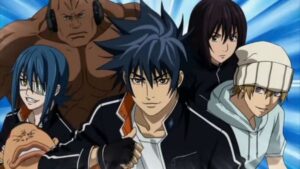 Mal Score – 7.51
Plot – The setting of this Hulu sports anime is based on the skies, where competitors try to outshine each other with the help of Air Trecks. They are a special type of skates that have made the world grow crazy. 
Itsuki Minami is one such user of Air Trecks who loves to take on new challenges. Once he finds a new pair of Air Trecks in his house, he becomes determined to rule the skies and beat any opponent in his path.
Number of episodes – 1 season (25 episodes)
---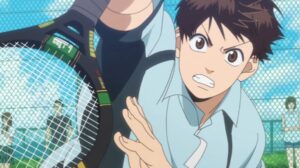 Mal Score – 7.83
Plot – Maruo is a brilliant student who joins his school's Tennis Club in order to keep his body fit. On joining the club, he meets a girl from his year who is determined to become a professional tennis player. 
As the day passes on, Maruo takes a keen interest in the sport and works hard to develop a unique playing style that will help him to compete against the best of players.
Number of episodes – 1 season (25 episodes)
---
7) The Prince of Tennis –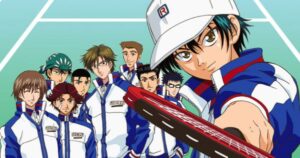 Mal Score – 7.88
Plot – Ryouma Echizen is a tennis prodigy who joins Seishun Academy to make his mark in the Japanese tennis world. Despite being such a young player, his skill gets him in the team easily.
Now, Seishun Academy is looking forward to winning the National Tournament with the best young player at its disposal.
Number of episodes – 7 seasons (178 episodes)
---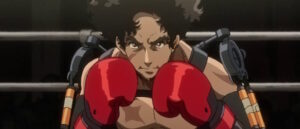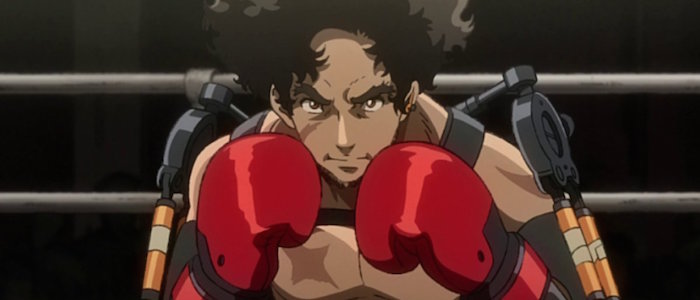 Mal Score – 7.90
Plot – In this Hulu sports anime, we follow the story of Junk Dog, who is a proficient boxer of Megalobox. He used to fight illegally for a long time, but it changed after he got knocked out easily by the champion Yuuri. 
This motivates him to enter Megalonia and make full use of his potential to rise to the top.
Number of episodes – 1 season (13 episodes)
---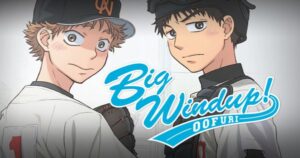 Mal Score – 7.93
Plot – Ren is the ace of his baseball team, but his pitching has been dragging his middle school team down for a long time. After joining a new high school away from his prefecture, he gets dragged into this sport again despite vowing to stay away from it. 
His teammates give him confidence, and with the help of the catcher, Ren may actually develop into an ace pitcher on whom his team can rely.
Number of episodes – 1 season (25 episodes)
---
4) Kenichi: The Mightiest Disciple –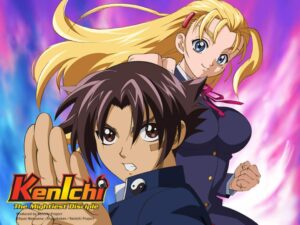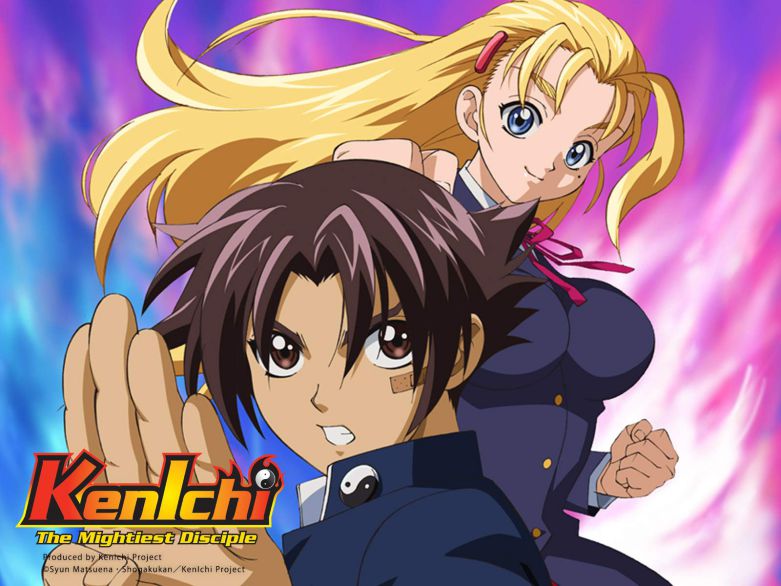 Mal Score – 8.09
Plot – Kenichi is a student who prefers reading books over fighting. However, the karate club interests him, and he joins it only to find himself getting bullied by an upperclassman. 
He then takes the help of his fellow classmate and improves his skills in a dojo. After defeating the upperclassman, his fighting style comes under the attention of a group of delinquents. Now, Kenichi must learn various forms of martial arts and protect the things he loves.
Number of episodes – 2 seasons (50 episodes)
---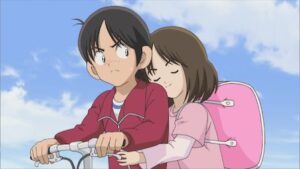 Mal Score – 8.41
Plot – Kou and Aoba are completely opposite to each other as Kou has excellent batting skills while Aoba is a great pitcher. The only thing common between them is Wakaba, who is Aoba's sister and Kou's sweetheart. 
Although they have a never-ending rivalry, baseball may be just what they need to keep their differences aside and become close to each other.
Number of episodes – 2 seasons (50 episodes)
---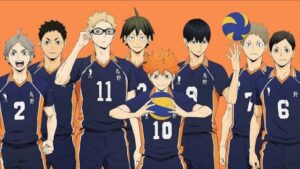 Mal Score – 8.47
Plot – Hinata Shoyo idolizes the little giant who, despite his small height, was the ace of his volleyball team. Following his footsteps, Hinata ends up joining the Karasuno High School only to find that his rival, Kageyama, has also ended up at the same place. 
Now, we need to wait and see if the duo can overcome their differences on the court and take their school to victory.
Number of episodes – 4 seasons (85 episodes)
Related- Top 20 Best Players in Haikyuu (Ranked)
---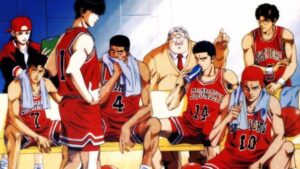 Mal Score – 8.53
Plot – Hanamichi attempts to score a slam dunk in order to impress a girl named Haruko. Although he miserably fails in his attempt, his talents are noted by the basketball team.
He eventually shines for his team due to his innate physical capabilities and gets drawn to the sports he once hated the most. 
Number of episodes – 1 season (101 episodes)
Related- How to Watch Slam Dunk? Watch Order Guide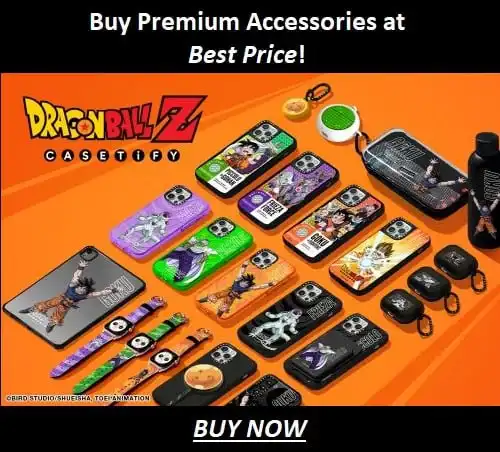 ---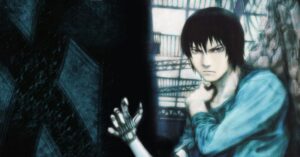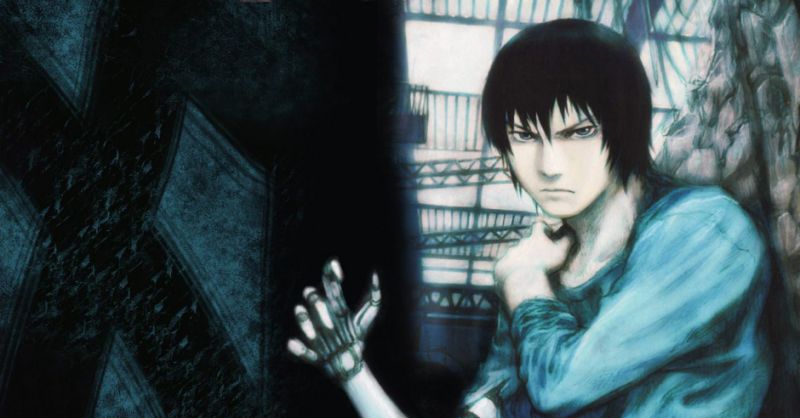 Also Read – (2021) Top 10 Most Disturbing Anime that are banned in many countries
---
There are a lot of great sports anime on Hulu that you can binge-watch right now. Some countries may need to use VPN to avail the services since Hulu is region-specific. We will be back with more amazing content. Till then, stay tuned.
When it comes to using a VPN, we recommend using PIA VPN. You can use this link to avail heavy discounts.
---
Frequently Asked Questions-
Q1- What is the #1 sports Anime?
Ans- Hajime no Ippo is the #1 sports Anime.
Q2- What is the best Anime on Hulu right now?
Ans- Fullmetal Alchemist: Brotherhood is the best Anime on Hulu right now.
Q3- What is a sports anime called?
Ans- Sports anime don't have a particular name for them.
Q4- What anime is better than Haikyuu?
Ans- Slam Dunk is better than Haikyuu.
Q5- What sports anime is the most liked/favourite?
Ans- Haikyuu is the most liked sports anime. 
---
Follow us on Twitter for more post-updates.
Also Read –
Top 20 Best Tubi Anime 2021 Ranked

(2021) Top 10 Best Horror Anime on Funimation Ranked

(2021) Top 15 Best Isekai Anime on Hulu, Crunchyroll & Funimation

(2021) Top 20 Best Action Anime on Netflix Ranked

Top 10 Best Funny Anime on Netflix (2021) Ranked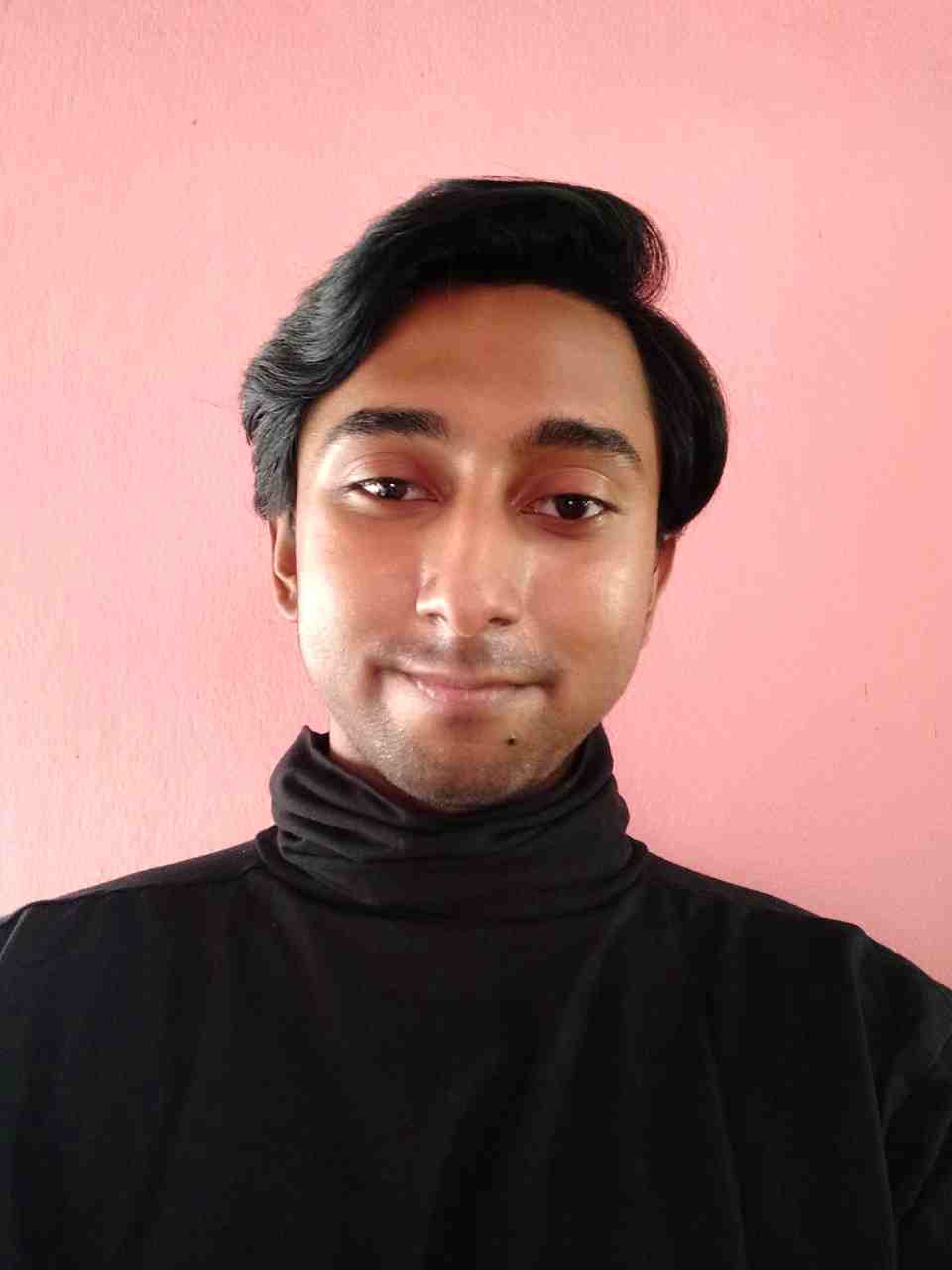 Life took a sudden turn for me when I finally decided to watch Kimi no nawa & Clannad. While both of them made me cry and introduced me to this vast world of anime. The Anime and Manga world is an escape for me from this complicated real world and serves as a relief. Being a content writer for OtakusNotes still feels like a dream and has been one of the best things to happen to me this year. It has been a productive distraction for me and I am loving every moment of it.