Last updated on August 3rd, 2023 at 09:07 pm
It's unfortunate that Black actors weren't given the same amount of recognition and opportunities as their white colleagues due to the underlying racism in the industry. Thankfully, today we are seeing some improvement as more and more Black actors are being credited for their work and gaining the popularity they rightfully deserve.
From bassy to baritone, deep voices have always been a sign of maturity and classiness, with a twinge of sexiness. Liking deep voices, whether they be silky smooth or husky, is more or less hardwired into our system. And why wouldn't they be? They have the ability to command our attention and scratch a part of our brains, in a good way, of course.
Today, we will be going down a list of 10 Famous Black Actors With Deep Voice Of All Time. We guarantee that even if you don't remember their face, you will definitely remember their voices!
Let's begin.
10 Famous Black Actors With Deep Voice Of All Time
10. Dennis Haysbert
| | |
| --- | --- |
| Name | Dennis Dexter Haysbert |
| Age | 69 |
| Nationality | American |
| Popular Movies/Roles | 24, Lucifer |
Dennis Haysbert is an American actor who is well known for his role as Pedro Cerrano in the Major League film trilogy. Quite recently, he played God in the Netflix fantasy series Lucifer.
Dennis has a rich, deep, baritone-like voice. His voice is partially the reason Pedro's quotes from Major League are still popular.
---
9. Ving Rhames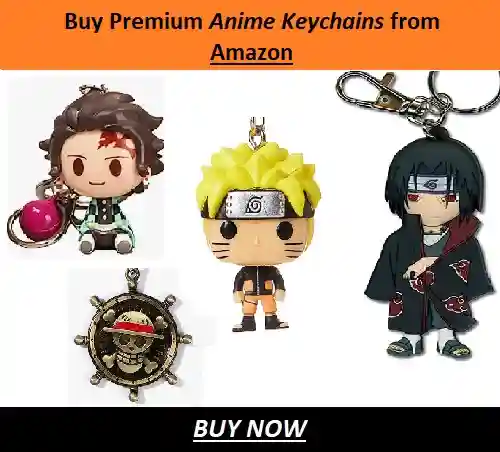 | | |
| --- | --- |
| Name | Irving Rameses Rhames |
| Age | 64 |
| Nationality | American |
| Popular Movies/Roles | Mission Impossible, Pulp Fiction |
A veteran who played Marsellus Wallace in Quentin Tarantino's cult classic Pulp Fiction, Ving Rhames not only has an impressive Filmography but is also known for voicing Arby's commercials. He first appeared on Broadway and went on to bring many impressive roles to life throughout his career.
Ving also played the brilliant hacker Luther Stickell in the Mission Impossible movies. He possesses a voice that fits like a glove for all kinds of characters.
---
8. Laurence Fishburne
| | |
| --- | --- |
| Name | Laurence John Fishburne III |
| Age | 61 |
| Nationality | American |
| Popular Movies/Roles | The Matrix, John Wick |
Three-time Emmy Award and Tony Award winner Laurence Fishburne is an incredibly talented stage and screen actor. He is known for playing strong, authoritative characters like Morpheus in The Matrix film series, The Bowery King in the John Wick film series, and Jason "Furious" Styles in Boyz n the Hood.
Laurence's delivery, diction, and the way he plays with the intensity of emotions are probably what makes him a great actor for such commanding roles. He has joked about how he is often mistaken for Samuel Jackson due to their similarity in terms of the characters they are casted as.
---
7. Michael Clarke Duncan
| | |
| --- | --- |
| Name | Michael Clarke Duncan |
| Age | 54 |
| Nationality | American |
| Popular Movies/Roles | Armageddon, The Green Mile |
An actor who was taken too soon from us, Michael Clarke Duncan is well-known for his breakout role as John Coffey in The Green Mile.
After a rather difficult childhood, Michael worked as a bodyguard for various famous celebrities while working in commercials. He first gained prominence with his role in Armageddon.
Michael had an authoritative voice and great acting skills, which helped him convey his character's emotions to the audience.
He also did some voice acting during his time in the industry, like Commander Vachir in the movie Kung-Fu Panda and Slaad Lord Ygorl in the video game Forgotten Realms: Demon Stone.
---
6. Idris Elba
| | |
| --- | --- |
| Name | Idrissa Akuna Elba OBE |
| Age | 50 |
| Nationality | English |
| Popular Movies/Roles | Luther, MCU movies |
Hollywood hunk, who has been deemed one of the sexiest men alive, Idris Elba, is an English actor and DJ. An alumnus of the National Youth Music Theatre in London, he has been a theatre kid since his childhood.
He portrayed the genius detective John Luther in the BBC One psychological crime series Luther, Heimdall in MCU, and Rufus Buck in The Harder They Fall.
Idris's smooth, deep voice, coupled with his British accent, has also gained him voice roles in animated movies. He played Chief Bogo in Zootopia and Fluke in Finding Dory.
---
5. Kevin Grevioux
View this post on Instagram
| | |
| --- | --- |
| Name | Kevin Grevioux |
| Age | 60 |
| Nationality | American |
| Popular Movies/Roles | Underworld film series, Young Justice |
Acting, directing, screenwriting, and comic books. Kevin Grevioux has done it all. This 60-year-old talented man has acted in movies like Tim Burton's Planet of the Apes and Steel.
The Underworld movie series was his first produced writing credit which he later also turned into a mini comic book series. He is also the creator of the graphic novel I, Frankenstein.
Kevin has a distinctively deep voice which he even lent in the commentary track of Underworld.
---
4. Kevin Michael Richardson
| | |
| --- | --- |
| Name | Kevin Michael Richardson |
| Age | 58 |
| Nationality | American |
| Popular Movies/Roles | The Simpsons, The Batman (2004-08) |
Kevin Michael Richardson is the man behind the voice of all our childhood nightmares. We may have been scared of his characters as a kid, but now that we are older, we can definitely appreciate his incredible range, vocal delivery, and deep texture of voice.
Kevin voiced Trigon, Mammoth, and See-Mre in both Teen Titans and Teen Titans Go!, Shredder in Teenage Mutant Ninja Turtles, Goro in Mortal Kombat, Captain Gantu in Lilo and Stich and of course, Joker in the Batman animated series. He has more than 100 characters under his belt.
---
3. Samuel L. Jackson
| | |
| --- | --- |
| Name | Samuel Leroy Jackson |
| Age | 74 |
| Nationality | American |
| Popular Movies/Roles | MCU movies, The Incredibles |
We cannot possibly have made this list without mentioning Nick Fury himself. One of the most recognized and highest-grossing actors of his generation, Samuel Leroy Jackson, has been a fan favorite name for years. Even anime fans like and respect him due to his love for anime.
Apart from his big, impressive filmography, Samuel has also lent his deep, smooth voice to animated movies, series, and video games. Some of his iconic voice roles include Frozone from The Incredibles, Afro Samurai from Afro Samurai, and Jimbo in Paw of Fury.
---
2. Keith David
| | |
| --- | --- |
| Name | Keith David Williams |
| Age | 67 |
| Nationality | American |
| Popular Movies/Roles | Rick and Morty, The Princess and the Frog |
Silky yet deadly is what we can use to describe Keith David's voice. He has been in the industry for four decades and has covered more than 300 roles in films, stage, television… You name a part of the media, and he has been in it.
His vocal texture, charming tones, and devilish vocal delivery have made it so that he has successfully voiced a number of villains and anti-heroes. Dr. Facilier in The Princess and the Frog, Flame King in Adventure Time, The Cat/Narrator in Coraline, The President in Rick and Morty, and Okkoto in Princess Mononoke are some of his many iconic roles.
---
1. Morgan Freeman
| | |
| --- | --- |
| Name | Morgan Freeman |
| Age | 86 |
| Nationality | American |
| Popular Movies/Roles | Shawshank Redemption, Dark Knight Trilogy |
You have a serious case of "living under the rock" if you don't know the man, the myth, the legend himself. A career spanning over five decades, numerous accolades, flexibility amongst genres, and a beautiful baritone of a voice. Morgan Freeman is probably THE black actor that most people think of when they have to visualize a black actor.
Apart from doing several notable movies like The Shawshank Redemption, Invictus, Lucy, Now You See Me, and Nolan's Dark Knight trilogy, Morgan has lent his distinct and elegant voice to numerous documentaries like March of the Penguins, Our Universe, and Through the Wormhole.
And with that, we have reached the end of our list! Check out our more celebrities-related articles if you want to read more.
Thanks for reading!
---
Do small things with great love. 
Follow us on Twitter for more updates.
Also Read