Though there are a lot of black cartoon characters, not every one of them sports interesting hairstyles. The hairstyles of cartoon characters range from ordinary to bizarre, but there are few characters who sport dreadlocks.
And even fewer black characters who do the same. That's why today we'll be discussing where there are any black cartoon characters with dreads and if there are, who are they.
Are There Any Black Cartoon Characters With Dreads?
There are quite a number African American characters in cartoons, but few sporting a hairstyle with dreads. This particular hairstyle, however, is not very rare in cartoons, and there are several white cartoon characters with this hairstyle.
That being, we'll find some famous black cartoon characters with dreads like Max from All Grown Up!, Hermes Conrad from Futurama and Numbuh 9 from the popular cartoon Kids Next Door.
---
Black Cartoon Characters With Dreads
1) Susie Carmichael (Rugrats)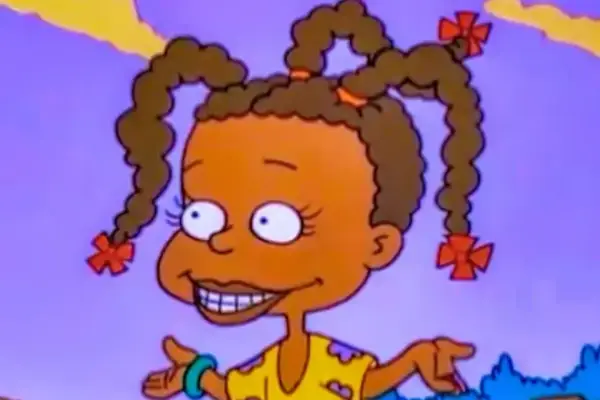 Whoever thinks kids can't rock dreadlocks hasn't met Susie Carmichael yet. The three-years old can sport dreadlocks like nobody's business, styling it in three pigtails with pink flowers at the end. As she grows up, she changes her hairstyle but the dreads stay in place.
Her full name is Susanna Yvonne Carmichael and she's the best friend and rival of Angelica Pickles. She's sweet and kind, and has a childlike charm to her.
---
2) Maurice / Numbuh 9 (Kids Next Door)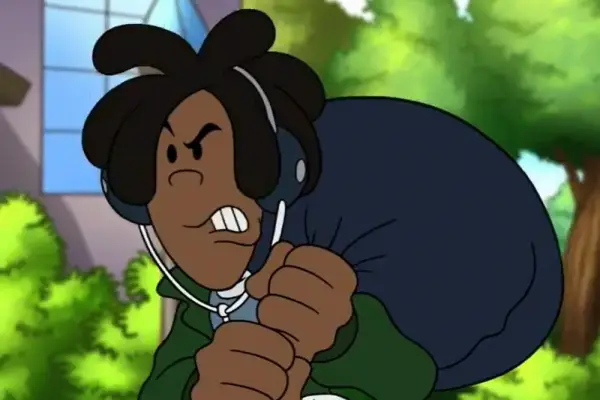 Maurice or Numbuh 9 is a teenage spy who used to be part of Sector V as a kid. He is said to be the best of the organization and an exemplary spy.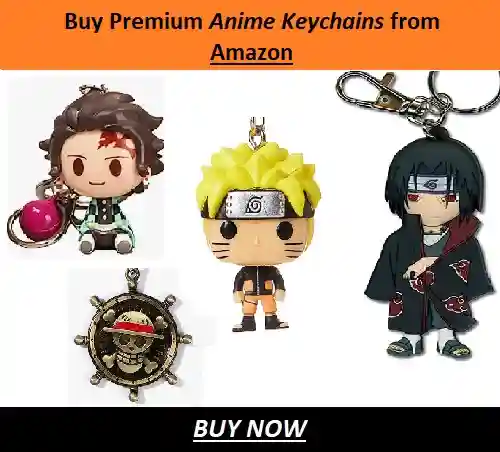 Numbuh 9 was given the task to find the source of the Teenage Chicken Pox and destroy it. But before he could fulfill his mission, he turned 13 and had to be decommissioned.
He is a kid of African American descent and has black dreadlocks along with an oblong face and prominent eyebrows. It is later revealed in the series that Numbuh 9 was never really decommissioned, but was working as a teenage agent all along.
---
3) Hermes Conrad (Futurama)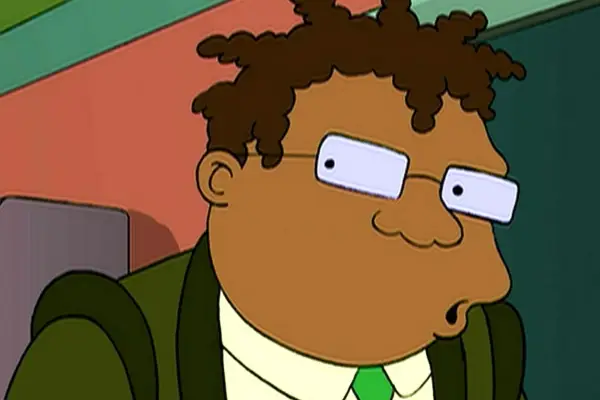 Hermes Conrad can rock dreadlocks just as well as he can rock bureaucracy. He's a Jamaican bureaucrat at Planet Express, and works very hard to maintain his position as a Grade 34 bureaucrat. Before he got into his current job, he was a pro limboer, representing his country at the Olympics. 
Hermes is married to LeBarbara Conrad and has a son with her named Dwight. He has a complicated relationship with Barbados Slim, who used to be not only his rival in limbo in the Olympics but also for LeBarbara's affections.
---
4) Prince Zula (Conan the Adventure)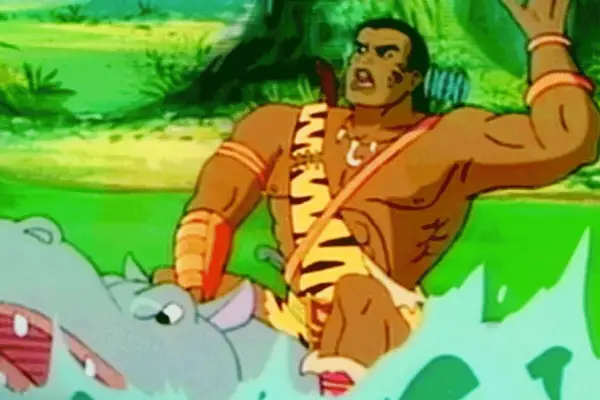 Up next in this list of black cartoon characters with dreads, we have Wasai Prince Zula. He is the sworn brother of Conan the Adventurer, and helped him escape slavery and free other slaves by betraying his cousin Gora.
Like the rest of his people, Zula is a nature lover and respects every aspect of it. He's compassionate and just towards both humans and animals alike. Zula is also the calmer one between him and Conan, and provides emotional stability for his brother.
---
5) Libby Folfax (The Adventures of Jimmy Neutron: Boy Genius)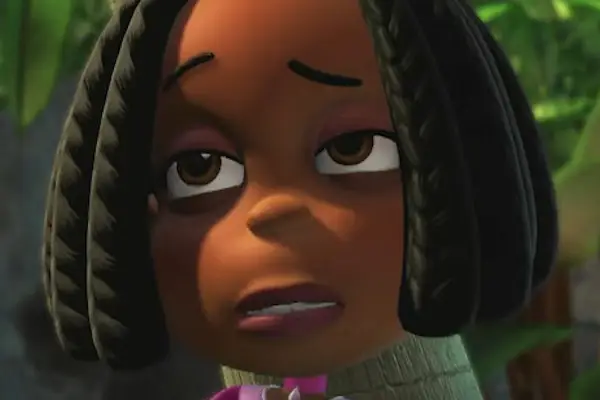 Libby Folfax is a main character from the Adventures of Jimmy Neutron: Boy Genius. Her full name is Liberty Danielle Folfox. She's the best friend of Cindy Vortex and often spends time with her shopping or hanging out. From season 2, she's also the love interest of Sheen Estevez.
Libby is a 10-years old little African-American girl with black dreadlocks and dark brown hair. She likes music and listens to various genres. However, her favorites are hip-hop, funk and R&B. Libby also has a shrill voice that can shatter glass.
---
6) Jodie Landon (Daria)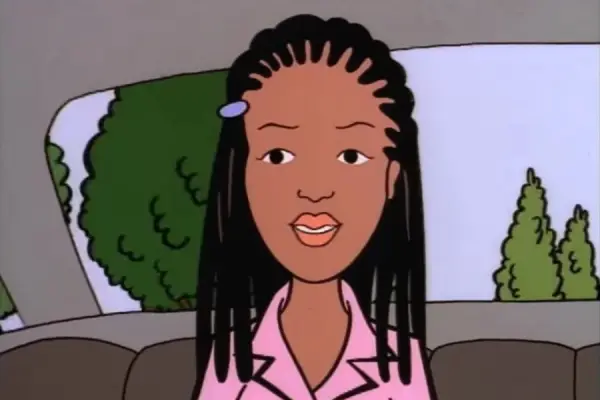 Another character who can really sport dreads nicely is Jodie Landon from MTV's Daria. She and Daria both go to Lawndale High. Jodie is one of the three children of Andrew and Michele Landon along with Evan and Rachel. She's also the girlfriend of Mack.
Smart and focused, Jodie has a bright future ahead of her. She has a cordially casual relationship with Daria Morgendorffer despite the differences in their personalities. Jodie is soon set to have her own show in which they have all grown up.
---
7) Riley Freeman (The Boondocks)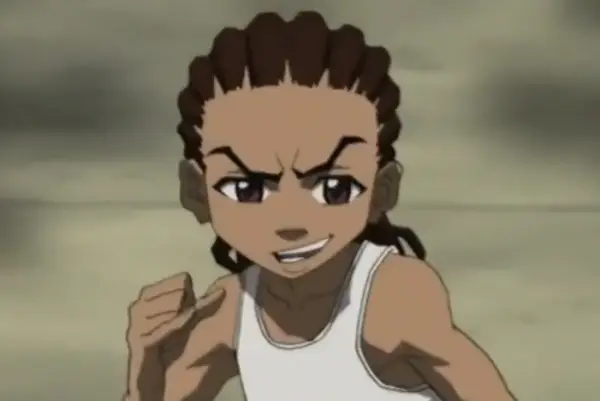 One of the protagonists of the Boondocks, Riley Freeman is the younger brother of Huey and the grandson of Robert. He's a third-grader with an obsession with the "gangsta" lifestyle. Riley is an avid fan of rappers and rocksters.
Though Riley is a kid, he can be surprisingly cunning and obstinate. He's also a blind believer of his idols and refused to believe R. Kelly's crimes despite the latter being found guilty by the court. Riley is one of the interesting black cartoon characters with dreads.
---
8) Rocket (Galactik Football)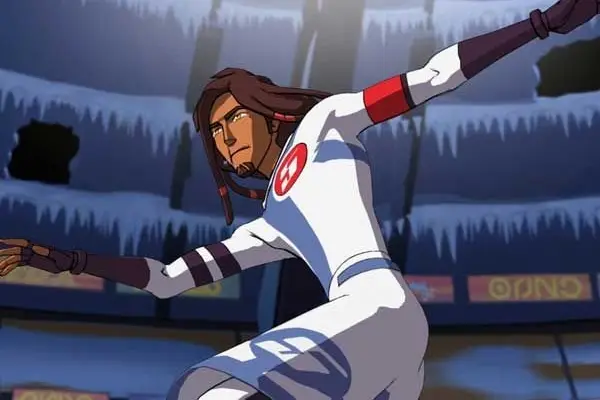 Snow Kids, the protagonists of Galactik Football, find their first captain in Rocket. He's the nephew of their coach and legendary footballer Aarch, and is chosen as the captain after Aarch sees him playing alone in the holo trainer.
Rocket is the midfielder in Snow Kids, and like the rest of his team, possesses the Breath of Akillian. He's also the boyfriend of his teammate Tia, and one of the best black cartoon characters with dreads.
---
9) Max (All Grown Up!)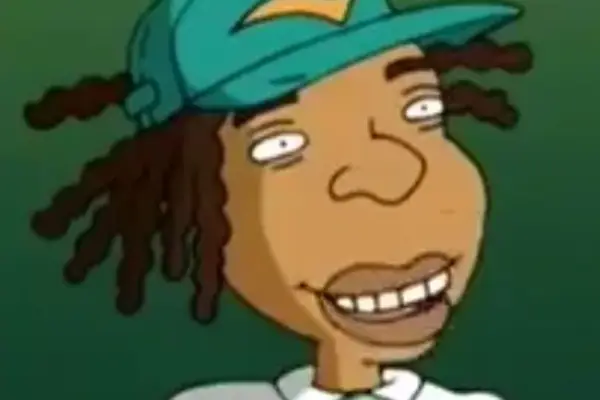 The number nine spot on this list of black cartoon characters with dreads belongs to Max from Rugrats. There are two Maxes in the animated series, one is the butler of Emma and Clarice, and the other is the teacher of Kimi and Chuckie. We're talking about the teacher here.
The history teacher at Jim Junior High, Max is said to be the best teacher at school by Kimi. He appears in the spin-off series of Rugrats, called All Grown Up!, and debuts in the episode "Memoirs of a Finster".
---
10) Cree Lincoln (Kids Next Door)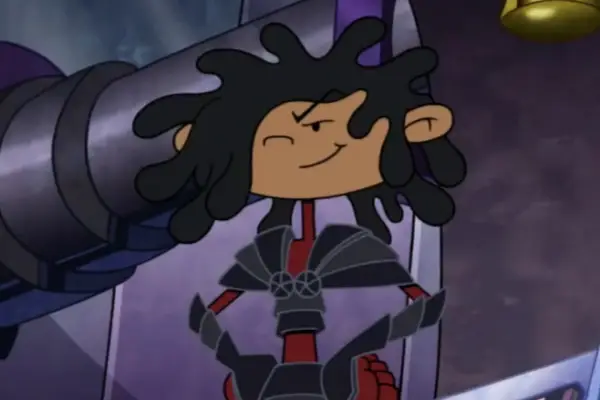 The last entry on the black cartoon characters with dreads list is another character from Kids Next Door. This time it's Cree Lincoln, formerly known as Numbuh 11. She's also the older sister of Abigail Lincoln aka Numbuh 5.
Cree was a KND operative until she turned 13 and instead of being decommissioned, turned evil, joining Father and the  Delightful Children From Down the Lane.
With this, we end our list of black cartoon characters with dreads. Check out our other similar lists on Otakus' Notes. Stay tuned with us, we'll be back soon.
---
Do small things with great love.
Follow us on Twitter for more post updates.
Also Read:
Anamika loves words and stories and putting them to pages. She also loves anime, manga, books, movies and everything fantasy. She has been a fan of anime since childhood and her admiration for it only grew with years. Her passion for writing is even more elevated by writing about the things she loves.