While black hair is the most common hair color in the world, in the animated media, they're not so frequent. Most cartoon characters have bright hair colors to attract attention, and the color black is typically left for characters who are edgy and moody.
But even then, the world of cartoons has many beautiful female characters with black hair. This is a list of the 10 best female cartoon characters with black hair.
10 Best Female Cartoon Characters With Black Hair
1) Toph Beifong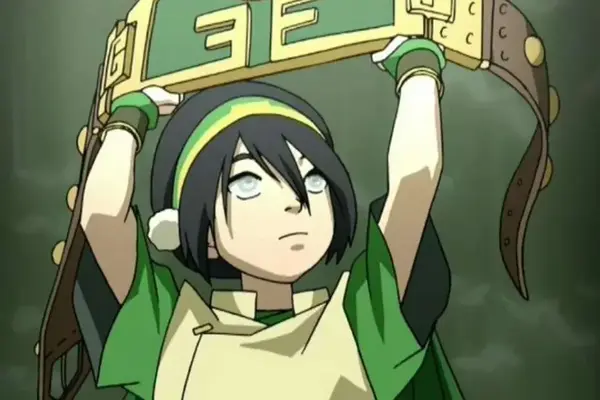 Cartoon: Avatar: The Last Airbender
The very first entry on our list of the best female cartoon characters with black hair is a certifiable badass. Born blind into a rich family, Toph is a genius Earthbender who joins the Avatar's team to defeat Fire Lord Ozai.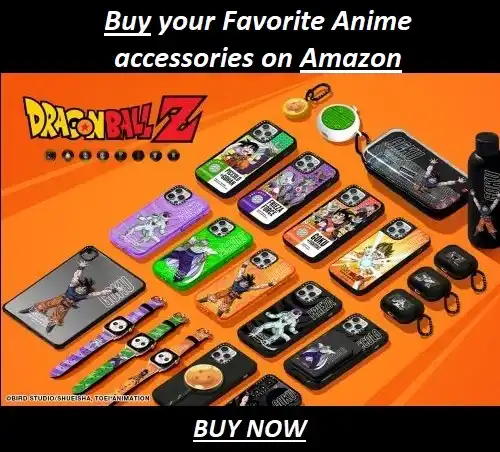 Toph is the one who teaches Aang Earthbending. Her bending skill is so intricate and efficient that she can feel vibrations in the earth to know movements, which helps her blindness. She later goes on to invent Metalbending.
---
2) Wonder Woman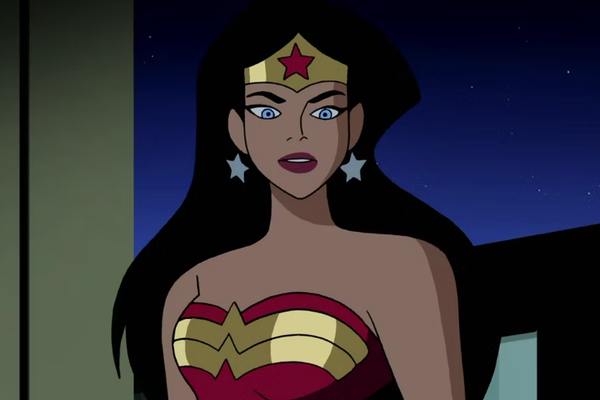 Cartoon: DC Animated Universe
Who doesn't know Wonder Woman? Powerful and beautiful all at once, she's an Amazon from the island of women warriors Themyscira and an immortal demigoddess. In the modern world, she goes by the name Diana Prince when she isn't saving civilians and kicking villains' butts.
Armed with bracelets and the Lasso of Truth, Wonder Woman is one of the strongest DC superheroes. She is also one of the members of the Justice League. The fiercely strong Diana is undoubtedly one of the best female cartoon characters with black hair.
---
3) Betty Rubble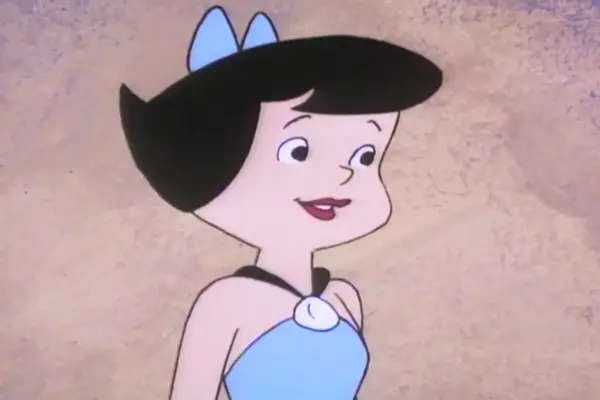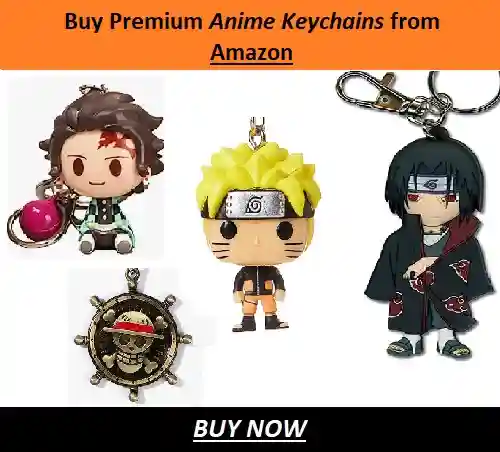 While searching for the best female cartoon characters with black hair, we shouldn't be limited to the modern world. So, we took a trip to the Stone Age and found Mrs. Betty Rubble. She and her family are the next-door neighbors of the Flintstones.
Betty's actual name is Elizabeth Jean Rubble. She's Wilma's best friend, and like her, has no idea when to stop spending money. Betty and her husband Barney have adopted an infant boy, Bamm-Bamm.
---
4) Isabella Garcia-Shapiro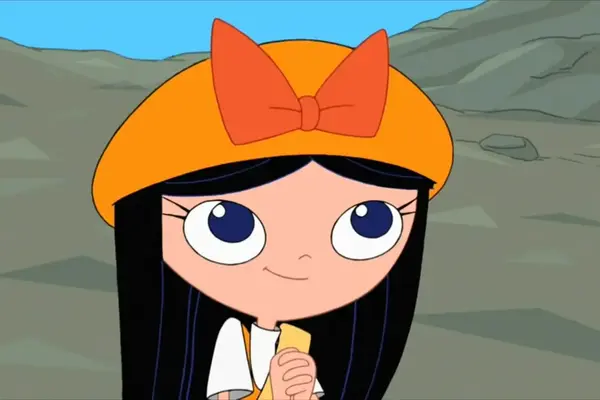 Cartoon: Phineas and Ferb
We can't imagine Phineas and Ferb without Isabella's famous "What'cha doin'?", and we bet you can't either. A neighbor of the Flynn-Fletchers, Isabella is good friends with both Phineas and Ferb, and has a massive and not-so-secret crush on the former.
She's also the leader of the Firesight Girls, and often earns batches on various activities. Isabella is sweet and friendly, and always up for whatever the boys have concocted, though she's also tough and not afraid to stand up to bullies.
---
5) Princess Jasmine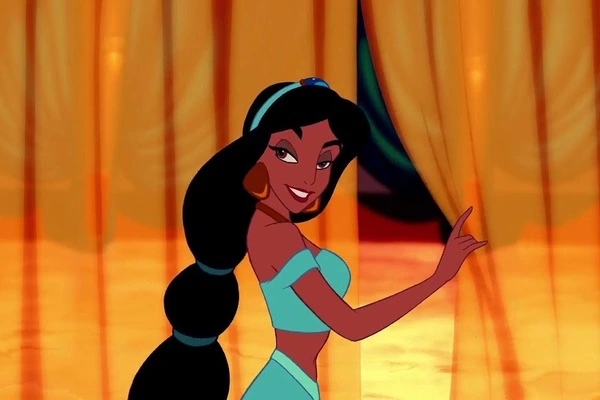 Princess Jasmine is, without a doubt, one of the best Disney princesses of all time. Not only is she absolutely beautiful with her long black hair and almond-shaped brown eyes, but she also isn't afraid to speak her mind.
Jasmine is intelligent and open-minded, liking Aladdin beyond his façade as a prince. She's also kind of awesome, keeping a huge tiger as her pet. Not to mention her iconic two piece dress. We can't really blame Aladdin for going after a girl like this, can we?
---
6) Edna Mode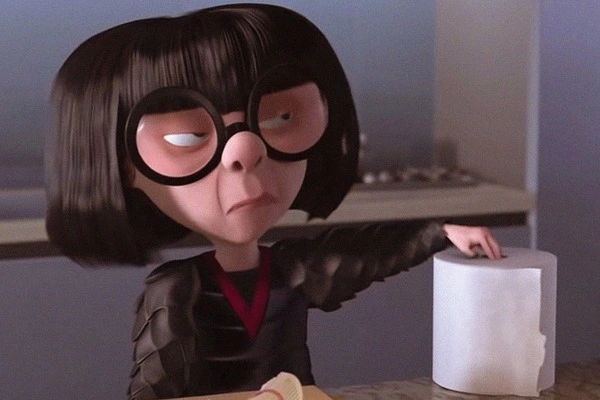 The Incredibles was an incredible movie, sorry for the bad pun, with many interesting characters loved by children and adults alike. But no character gained as much popularity as the amazing Edna Mode.
A superhero fashion designer, Edna follows the stereotype with her over-the-top accent, arrogance, and general lack of interest in anything but her work. But she's also passionate and ambitious, not afraid of a challenge, and sassy to a boot!
---
7) Alexandra (Alex)
One of the three awesome ladies from Totally Spies!, Alex is a teenage spy and the best friend of her fellow spies, Samantha and Clover. Like them, she's also a WOOHP agent under Jerry Lewis, and goes to Beverly Hills High.
Alex is tomboyish and sporty, but she also has her girlish moments. She likes to diet and often plays peacemaker between Sam and Clover. With her short black hair and brown skin, she's also a beauty. And when she dons her yellow catsuit, everyone's a goner.
---
8) Buttercup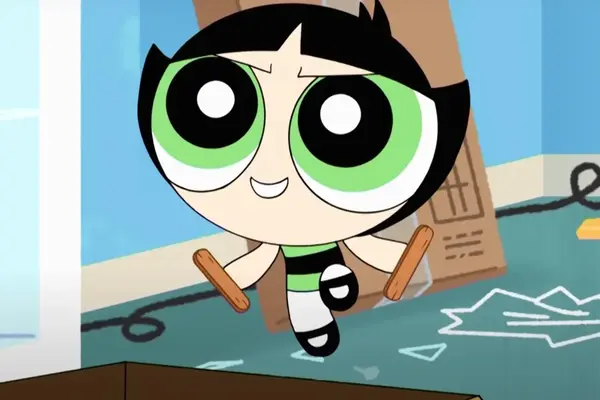 Cartoon: The Powerpuff Girls
The Powerpuff Girls is a staple in everyone's childhood, and the three girls were all of our biggest heroes. Between the determined and fierce Blossom and the sweet and kind Bubbles, Buttercup is the edgy and tough one.
She's often angry over small things and the most aggressive out of the three sisters. Buttercup is also a tomboy and hates everything girly. She's fierce and headstrong, and the toughest fight. You better not underestimate Buttercup or she'd kick your butt.
---
9) Morticia Addams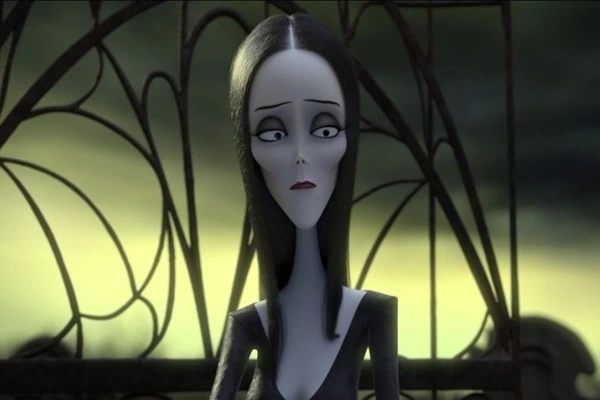 Cartoon: The Addams Family
The Addams might be creepy and kooky, but Morticia knows how to wield her spookiness with grace and beauty.
Wife of Gomez and the mother of Wednesday, Pugsley, and Pubert, Morticia is a gorgeous lady exploring the dark arts while taking care of her family.
She's mysterious and seductive, but never not loving and understanding. Gomez and she are still madly into each other.
And though Gomez's belief of his wife is the most beautiful woman is quite biased, we'd have to agree that Morticia is certainly one of the best female cartoon characters with black hair.
---
10) Samantha "Sam" Manson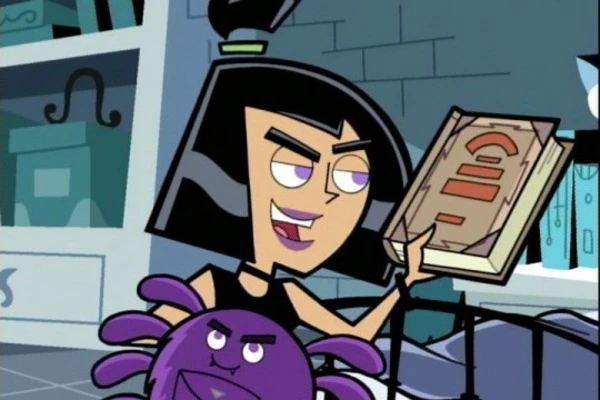 Number 10 on this list of best female cartoon characters with black hair is Sam Manson. A goth and a fierce vegetarian, Sam is the best friend of Danny Felton and also the one responsible for him getting his powers.
Sam is sarcastic and bossy, but she's also very caring and loyal. Her friendship with Danny slowly blooms into romantic feelings between their ghost-hunting adventures. She later becomes his girlfriend, and years later his wife, in the last episode of the series.
Here ends our discussion of the 10 best female cartoon characters with black hair. If you're a fan of anime, manga, cartoons, or webtoons, be sure to follow Otakus' Notes. With us, you'll have plenty of exciting content to read on your favorite animated media.
---
Do small things with great love.
Follow us on Twitter for more post updates.
Also Read:
Anamika loves words and stories and putting them to pages. She also loves anime, manga, books, movies and everything fantasy. She has been a fan of anime since childhood and her admiration for it only grew with years. Her passion for writing is even more elevated by writing about the things she loves.