The best thing about cartoons is the diversity in their character designs. There are cartoon characters of various races and ethnicities as well as of various body types. In this article, we'll be covering two key characteristics of cartoon characters: obese and African-American. Here are the 10 most popular fat black cartoon characters.
10 Most Popular Fat Black Cartoon Characters
1) Fat Albert Robertson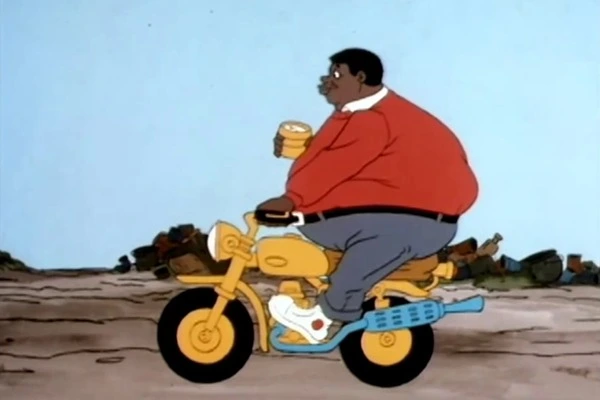 Series/Movie: The Adventure of Fat Albert and the Cosby Kids
We'll start off this list with a beloved character: Fat Albert from the 1972 animated series, The Adventure of Fat Albert and the Cosby Kids.
Like his name very clearly suggests, he's an obese black guy who's kind and wise, and acts as the voice of reason for the Junkyard Gang.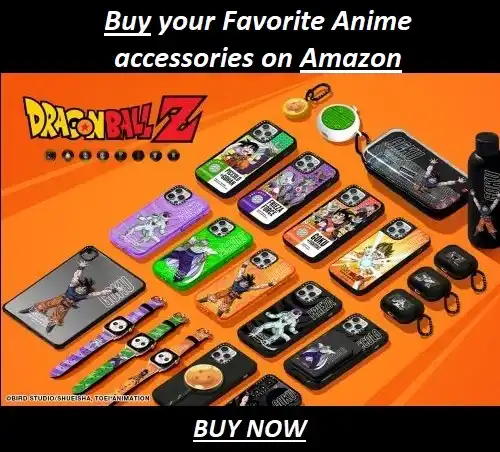 He also plays bagpipe-accordion in the Junkyard Band and is its lead singer. Though Fat Albert has always been a popular character, it's become a fan-favorite in the following years.
Thus, we had to include him as one of the most popular fat black cartoon characters.
---
2) Jerome McElroy / Chef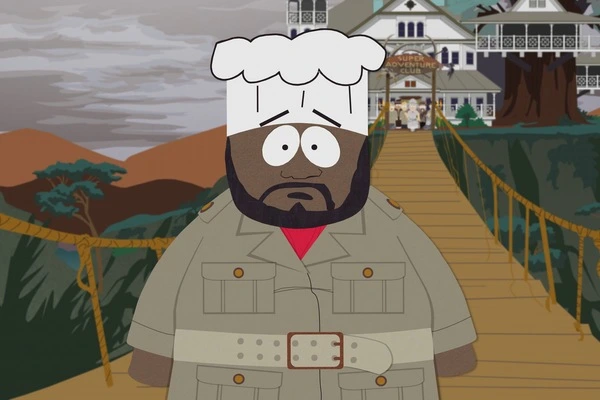 Up next is Jerome McElroy aka Chef from South Park. He's an African-American man with obesity who works as a chef in South Park Elementary Cafeteria.
Chef is well-liked by the boys in the school, who go to him for advice and such. He has a horrible habit of making up inappropriate songs and singing them to the boys.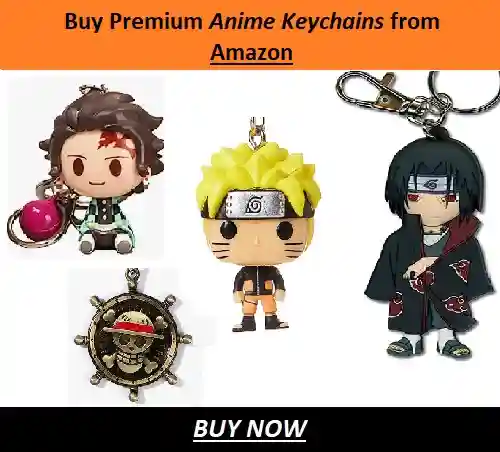 Chef also has a habit of stirring up a lot of controversy, including killing a man, escaping from jail and even propositioning little kids after being brainwashed by the Super Adventure Club.
---
3) Cleveland Brown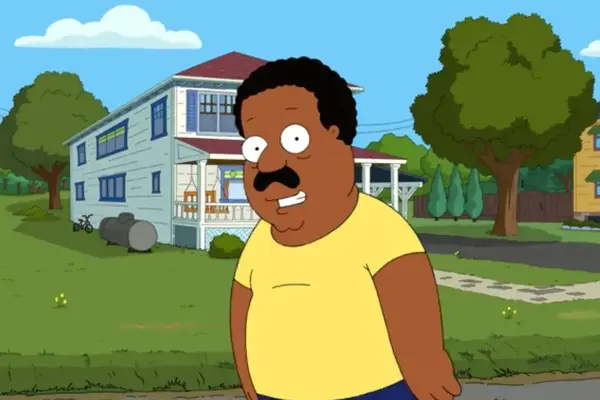 Series/Movie: Family Guy, The Cleveland Show
Cleveland Brown was introduced as a side character in Family Guy. He later got his own spin-off series, The Cleveland Show, in 2008.
Cleveland owns a deli and is a neighbor of the Griffins in Quahog. His first wife is Loretta Brown, with whom he shares a son: Cleveland Brown Jr.
After Loretta cheats on Cleveland, they get divorced and he marries Donna Tubbs, gaining new stepkids: Roberta and Rallo. The Cleveland Show features him moving to a different neighborhood with his new family.
---
4) Charlette Proud / Suga Mama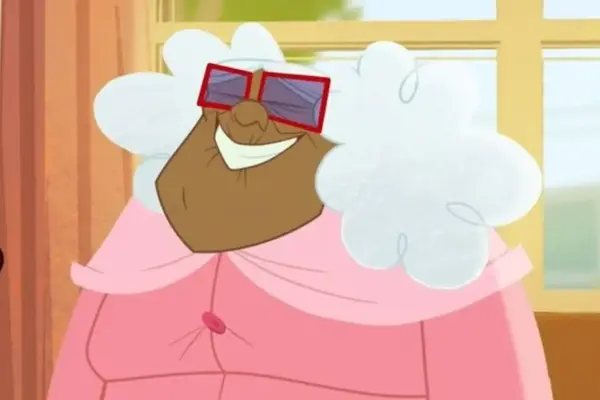 Series/Movie: The Proud Family
On number 4 of the most popular fat black cartoon characters is Suga Mama aka Charlette Proud from the Proud Family. The matriarch of the titular family is as hilarious as she is sassy. 
From constantly throwing sarcastic quips to her son Oscar to being a cool old lady to her granddaughter Penny, Suga Mama never fails to make us laugh. Suga Mama has had a colorful career, from being a pro wrestler to a mechanic, she's done it all.
---
5) Uncle Ruckus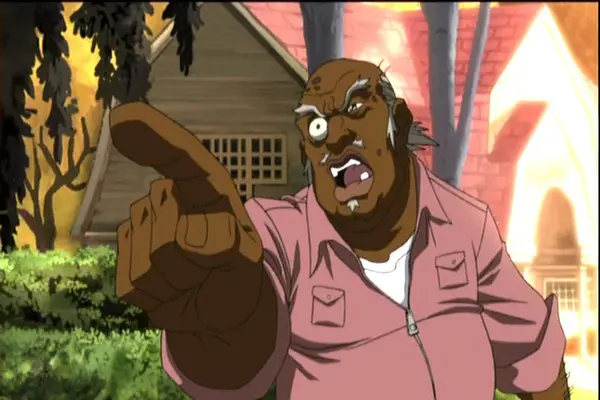 Series/Movie: The Boondocks
The next one of the popular fat black cartoon characters is the horrible and unlikable Uncle Ruckus from The Boondocks. He's an obese black man with one huge glass-eye, and despite his own heritage, passionately hates all African Americans.
His misdeeds range from supporting slavery to wanting a straight all-white society. Uncle Ruckus' misdemeanors makes his name very apt as he, too, is a nuisance to society.
---
6) Dr. Julius Michael Hibbert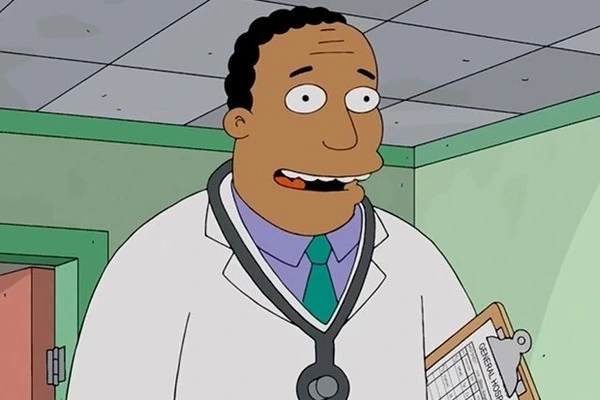 Series/Movie: The Simpsons
Oftentimes the funniest characters end up becoming the most popular ones. Dr. Julius Hibbert is a good example of that.
This prolific Springfield doctor always has a reason to laugh at every situation, sometimes in wildly inappropriate situations, like giving his patients bad news.
Being the best doctor in the city, he charges a lot for his care and is very unashamed of that. But he's also quite kind and provides his patients with the best care. The most memorable thing about Dr. Hibbert is a loud, jovial laugh.
---
7) Mama Odie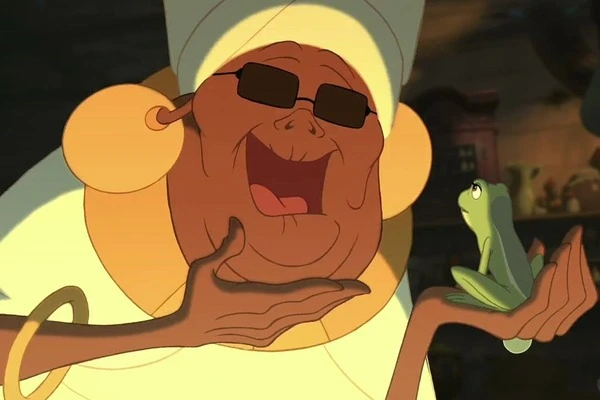 Series/Movie: The Princess and the Frog
How can we not include the amazing and fan-favorite Mama Odie in this list of the most popular fat black cartoon characters?
She's hilarious, smart and a badass. Mama Odie is a voodoo priestess from the Disney movie, The Princess and the Frog, and lives in the swamps of Louisiana.
Despite being blind and 197 years old, Mama Odie has no problem using her supernatural powers. Along with voodoo and some nature magic, she can also communicate with animals. But her biggest charm is her all-knowing wisdom with which she advises Tiana and Naveen.
---
8) Cobra Bubbles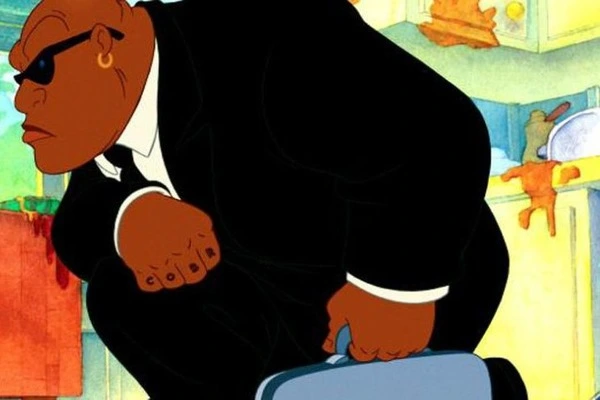 Series/Movie: Lilo & Stitch
Lilo & Stitch will always remain as one of Disney's most endearing movies. In 2002, the movie came out as a breath of fresh air from all the princess movies from Disney.
Among the incredible cast of Lilo & Stitch, we pick Cobra Bubbles as one of the most popular fat black cartoon characters.
Cobra Bubbles used to be a CIA agent before he quit the force and became a social worker. He's grumpy and rough around the edges, but he really just wanted to do right by Lilo. Unlike the other characters in this list, Cobra Bubbles isn't extremely obese, but he's quite a huge man.
---
9) Cleveland Brown Jr.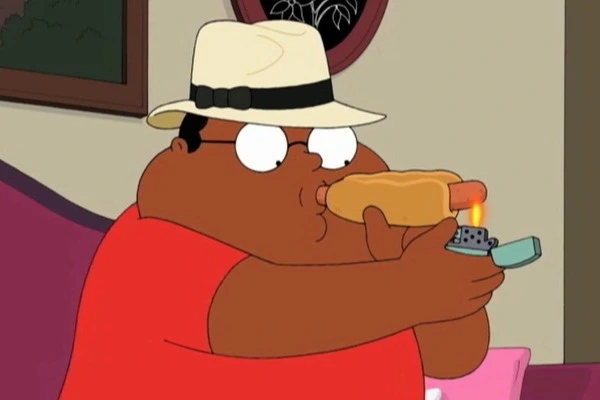 Series/Movie: Family Guy, The Cleveland Show
Son of Cleveland and Loretta Brown, Cleveland Brown Jr. or just Cleveland Junior appears in both Family Guy and its spin-off series The Cleveland Show along with his family.
In the original series, Cleveland Jr. was a pre-teen boy who was good-natured if only a little slow. He was also quite slight.
In The Cleveland Show, his whole appearance and persona changed. From the small boy he became an obese teenager with a deep voice. His personality also changed to louder and cruder. 
---
10) Wade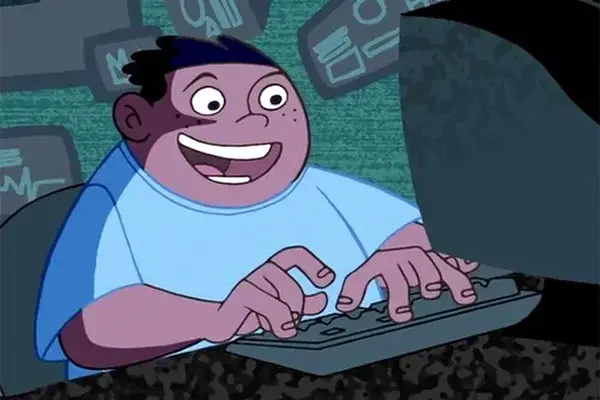 Series/Movie: Kim Possible
Last but not the least, one of the most popular fat black cartoon characters is Wade from Kim Possible. He's a genius, having graduated both high school and college at the age of only 10. Wade is good friends with Kim and Ron.
He is the inventor of the Kimmunicator which is the ultimate support tool for Kim. Though Wade never leaves the house and actively joins battles, he provides technical support for the spy and her sidekick.
With this, we conclude our list of the 10 most popular fat black cartoon characters. Enjoy these overweight African-American characters, and when done, visit Otakus' Notes for fun content like this.
---
Do small things with great love.
Follow us on Twitter for more post-updates.
Also Read:
Anamika loves words and stories and putting them to pages. She also loves anime, manga, books, movies and everything fantasy. She has been a fan of anime since childhood and her admiration for it only grew with years. Her passion for writing is even more elevated by writing about the things she loves.