Last updated on August 8th, 2022 at 06:28 pm
This post is updated based on new information.
The final arc of Black Clover has finally commenced after a long hiatus. Chapter 332 begins with the seventh level of the Underworld, where Astaroth or Lucius Zogratis was standing in front of Lucifero. He arrived to take the power of his other half body. Now, Astaroth is twice as powerful as Lucifero (in complete form), along with the knowledge about every known magic. He has devoured a couple of years with humans and knows everything about everyone. So, what will be his next move in Black Clover Chapter 333? Let's discuss.
In the last chapter, we witnessed the celebration around the Clover Kingdom after the post-time skip of a year and three months. Asta and Yuno were granted as the Senior and Grand Magic knight, respectively, and now they both have reached one step closer to their goal of becoming the Wizard King. The best panel was Yami's expression after knowing that Charlotte is in love with him.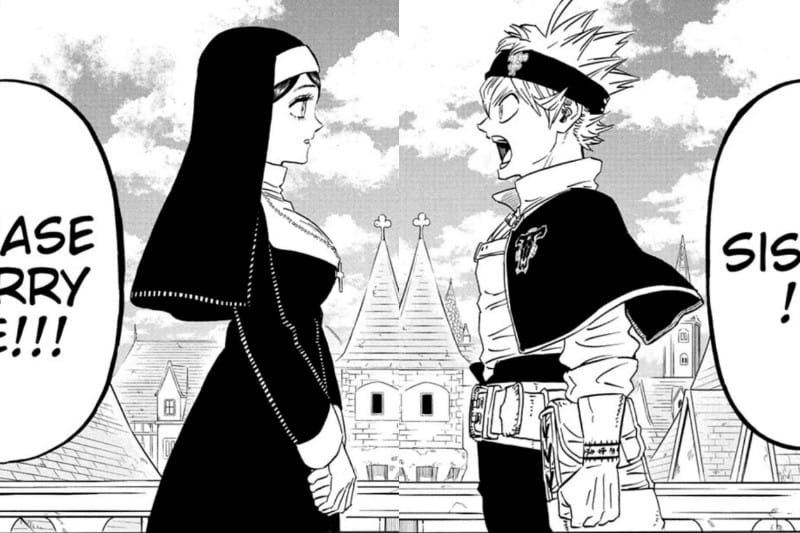 So instead of asking her, he was just pondering her nature and actions. On the other hand, Mimosa and Noelle also intended to congratulate Asta, but things got out of their hands when they knew Asta was going to confess his love. However, the universe was not in favor of Asta, and expectedly Sister Lily refused his confession by replying, "you're like a little brother to me."
We have all known her answer since the beginning. However, Asta perfectly handled the situation, and now he is more determined toward his goal of becoming the Wizard King.
Even Sister Lily was confident after glimpsing the overall development in Asta. In the end, Lucius Zogratis arrived by congratulating him on reaching the final destination. So, now what will happen to Asta? 
Black Clover Chapter 333 Spoilers
Finally, the spoilers and the raw scans of Black Clover Chapter 333 have surfaced. The chapter will continue from the last panel. The title of the next chapter is "The Saviour and the Flaw of the World." Here, the title denotes Saviour to Lucius and Flaw to Asta.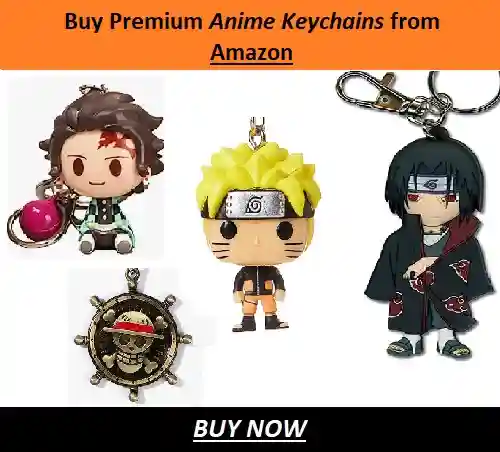 The chapter will begin with a past story of the 4th Zogratis Sibling. "The most talented devil-host in the history of our family is born with 2 souls in 1 body.

"
A short flashback to Lucius where he is seen looking at his siblings in the Spade Kingdom, then he is seen in some temple looking at broken stone tablets.
A voice from the devil. "Follow the highest ranking devil Astaroth of time magic and find the answer.

"
After that, we will see an inner conversation between Julius and Lucius.
Lucius will say to Asta that he can reach the peace of this world. No one can stop him except antimagic, the power that defies reason. Lucius will stop time for everyone except for the two of them.
Asta will sense Lucifero's Ki inside him. He will ask him where is Wizard King Julius.
Lucius will reply that Julius is dead and then monologue about destroying all humanity and rebuilding with the magic of his siblings. So that all humanity becomes equal and there will be no discrimination.
Lucius will continue by saying, "Don't worry. I've seen it all already; it's according to my vision. Except for one thing, i.e., You, the one born without magic, you're the flaw in this world.

"
Asta will reply, "Right here and now, I'll surpass the Wizard King." He will break the time-freezing spell."
Here are the spoilers of Black Clover Chapter 333. Below we have attached the detailed spoilers with raw scans.
---
Predictions:
The next chapter of Black Clover will reveal Lucius' next move. Maybe we will witness some flashbacks of this time skip where the chapter will reveal the true motives of Lucius Zogratis or Astaroth. Also, many fans still don't understand what happened to Julius.
Therefore, there is a high possibility that Lucius will reveal his true identity to Asta in the next chapter. There is a theory gaining popularity in various discussion hubs about split personality disorder like William. 
According to it, both Julius and Astaroth are the same people with different personalities. And the fourth Zogratis brother, Astaroth, made a contract with the Time devil Astaroth; that's why Julius uses the same Time magic. If that is so, then Julius' personality was always false.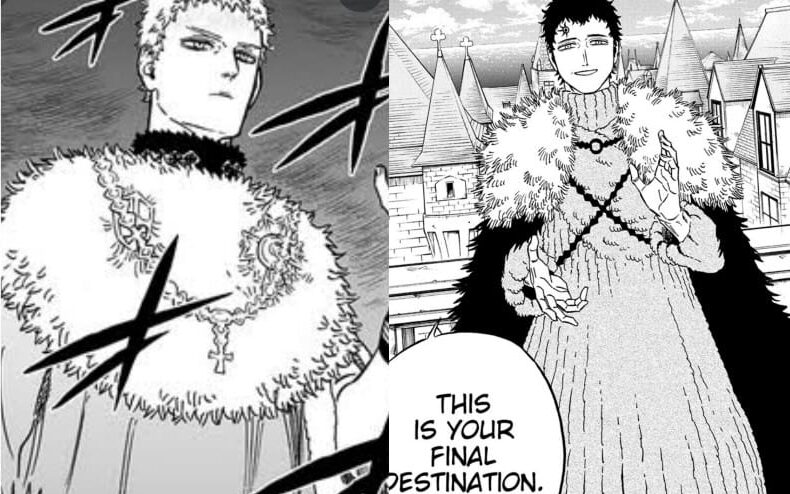 It was Lucius Zogratis every time with a different personality from the starting of the series. With time magic, Julius was able to go deep cover and resurface anytime he wanted to. It explains him communicating with Astaroth and being able to maintain his Wizard King persona.  
In addition, we have seen plenty of time Julius searching for great and unique magic, and in the last chapter, he said in this world, humans have the most brilliant magic. It clearly indicates that since the beginning, it was Lucius who was identifying magic in the human world.
Not only this, but Lucius also introduced himself as a human, not a devil. This means that maybe Lucius has already eliminated Astaroth and gained his Time magic. He knew about Underworld plans, so he created all these events to gain Lucifero's heart/magic too. If we assume the same, then why did Adrammelech help him? It is now quite difficult to predict what will happen in the next chapter.
Moreover, Lucius also understands that in the human world, there is only two magic that can injure him, Asta's Anti-Magic and Yami's Dark Magic. That's why he first appeared in front of Asta. If he eliminates Anti Magic, then no one can ever thwart him from ruling the human world. 
---
Black Clover Chapter 333 Release Date
Black Clover Chapter 333 is set to be released officially this Sunday, i.e., August 7, 2022. There is no news of hiatus next week too. It will be exciting to witness how Asta will manage to oppose Lucius Zogratis, the primary antagonist of the series. The chapter is likely to release around midnight in Japan.
---
Where to Read Black Clover Chapter 333
All the latest chapters of Black Clover are available on the official website of Mangaplus Shueisha and Viz Media. Fans can also try the Mangaplus app from the play store as an alternative. We will back with the next spoiler article involving Asta's fight against the twin devils. Stay tuned with us till then.
---
Do small things with great love.
Follow us on Twitter for more post updates.
Also Read: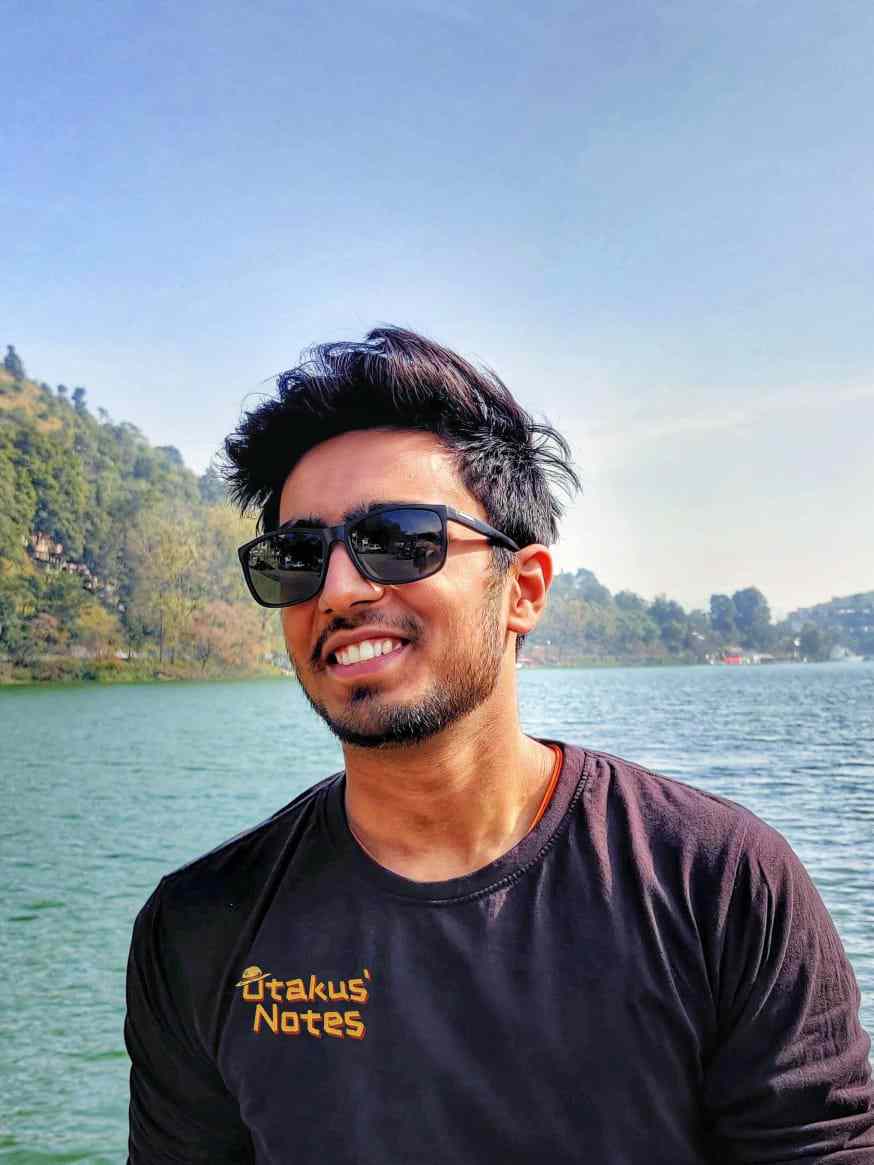 Engineering edified me dreams' propelling. And being an Otaku, a superlative dream of mine engulfs experiencing anime to its deepest quintessence and inditing my perspective towards it. Ultimately, anime blogging carved a path towards my desire and made me stand up to you.