Last updated on March 22nd, 2023 at 05:35 pm
Blue Lock chapter 211 Raw scans have been released, so now we have more information about the match. The match between Basterd Munchen and Italy Ubers started with the previous chapter.
We have witnessed some epic moments from the first few minutes of the match. Kaiser set up his teammates for a double decoy and used it to launch a surprise attack. But he immediately gets stopped by the New Gen 11 player, Don Lorenzo.
Blue Lock Chapter 211 Spoilers & Raw Scans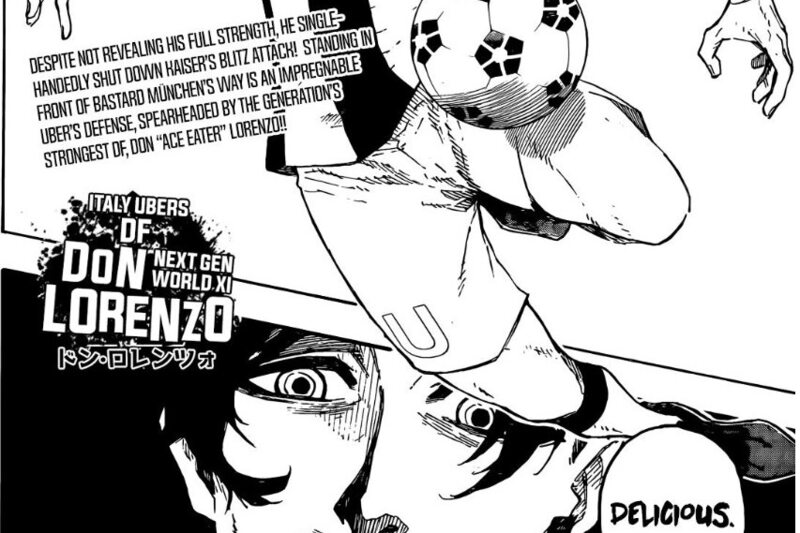 Don Lorenzo proves his worth, while casually reading one of the most complicated Kaiser's attack patterns. Kaiser nearly fooled everyone else in Ubers, albeit for Don Lorenzo who had read his play all along.
With just one small defense play, we get to see the potential of Don Lorenzo as a player.
Isagi is shocked by Don Lorenzo's abilities.
Let it be his predictive power, or reading plays, Don Lorenzo showed supremacy in all of those fields.
Even Isagi was unable to predict Kaiser's next move with his 100% Meta-vision.
Kasier retorts by asking Lorenzo not to smile and tells them that his smile is disgusting.
Lorenzo picks it back again, by saying that he will devour the Kaiser whose worth stands at 300 million.
Kaiser understands that he has not changed much and views everyone in terms of money.
Lorenzo says that there is nothing in this world that cannot be brought with money and that he is worth more.
With this, he starts pointing out other players in the German team and giving out their annual salaries.
He then starts the attack, by calling out to his teammates.
Raichi seems to understand that a vertical pass will come out now, and Gagamaru asks his team to counter.
Kunigami, comes from the right side of Lorenzo to cover for his team.
But, Lorenzo easily gets past him and Raichi who is worthless to him.
Lorenzo has very unique and quick dribbling skills, with which he got past them.
Because of this, Raichi is unable to read his center of gravity.
Then, he passes the ball to Sendou, and Abdi, and takes control of the ball yet again.
Many players are surprised, that he is dribbling in the middle of the field even if he is a Center Back.
Hiori seems to grasp the situation of this match and Lorenzo's position entirely.
Lorenzo is the defensive core of Ubers because he can shift gears very easily.
During the defense, Lorenzo is a CB, and Niko is MF, but during an attack, both of their roles get reversed.
Lorenzo's dribbling, ideas, communication, as well as trust in his team, is what makes him the core of the team.
Lorenzo is now in the penalty zone and proclaims that he will shoot now.
Basterd Munchen's DF asks Hiori, but the latter seems to think that this is not the end of this attack.
All of the players on the field are entranced by Lorenzo, but Hiori notices that Barou's path is now awakened.
Barou comes from the middle of nowhere and is ready to devour and score a goal.
This is the foundation of Ubers attack as well defensive patterns.
But, before Barou reaches the ball, we have Isagi intercept the ball and counter.
---
Blue Lock Chapter 211 Release Date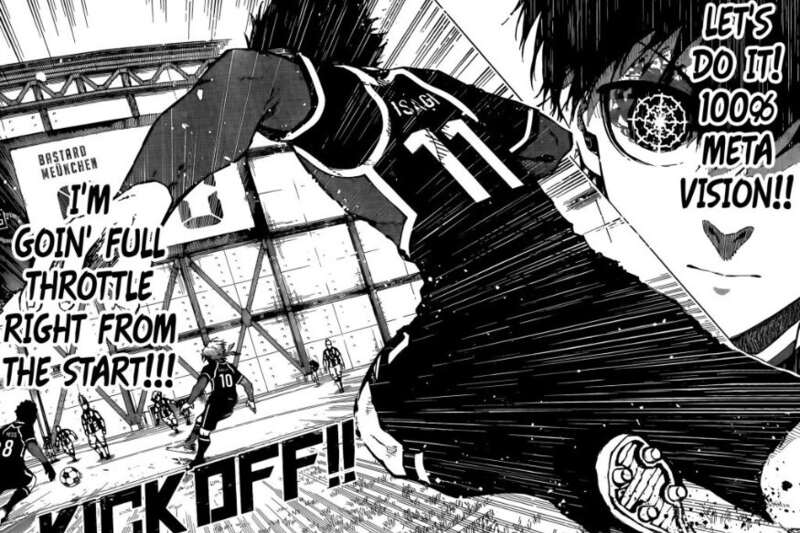 Blue Lock Chapter 211 should release on March 20th. The next chapter is titled Unknown and based on this we can predict nothing about it.
Since the raw scans have already been released, the chapter should also release in the upcoming days. Blue Lock anime will also conclude next Saturday.
We will follow all updates regarding Blue Lock anime, so this is the end of this post for now. We will keep updating our manga posts with regular updates and spoilers, so make sure to check them out.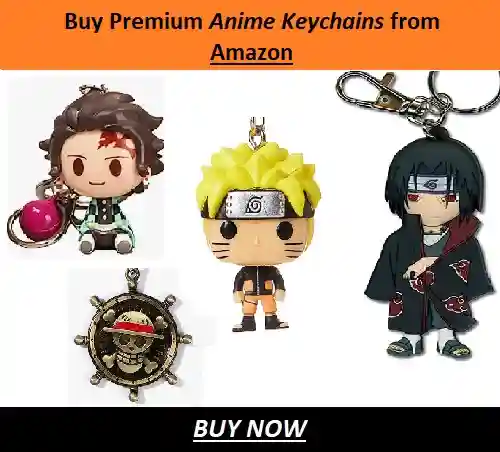 ---
Do small things with great love.
Follow us on Twitter for more post updates.
Also Read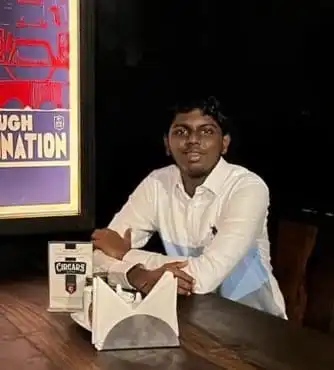 Eswar Keshav is an ardent anime fan for more than a decade. Along with this, he also has been following anime and manga updates for years. He is also enthusiastic and passionate when it comes to writing about his favorite things. Combining his love for writing and his love for anime and manga, his articles speak of his love for the genre.