Crunchyroll can be described as an online streaming service that comes with excellent anime content. Over 30,000 episodes of all favorite anime shows, plenty of manga, and movies can be expected.
One can access the latest episodes if they are a Crunchyroll Premium subscriber. There is no need to wait months for the posting of illegal translations.
Crunchyroll for its premium users allows sharing the membership with other people as well with limitations. However, the question that arises here is whether it is possible to make multiple profiles on Crunchyroll.
---
Can you have Multiple Profiles on Crunchyroll?
No, unfortunately, you cannot have multiple profiles on Crunchyroll. That means if more than one person shares the membership, all the users will share the same watchlist.
So, what's the issue?
With the difference in the likings, multiple users' watch preferences are stored in a single profile. This brews chaos in the watchlist section of the Crunchyroll.
All the major streaming platforms like Prime Video, Hulu, and Netflix allow users to create different profiles. Different profiles store different watch preferences. So, if you love watching action anime titles, you will never get recommendations based on your sister's watch preferences, who is using the same account.
---
How many Crunchyroll profiles can you have?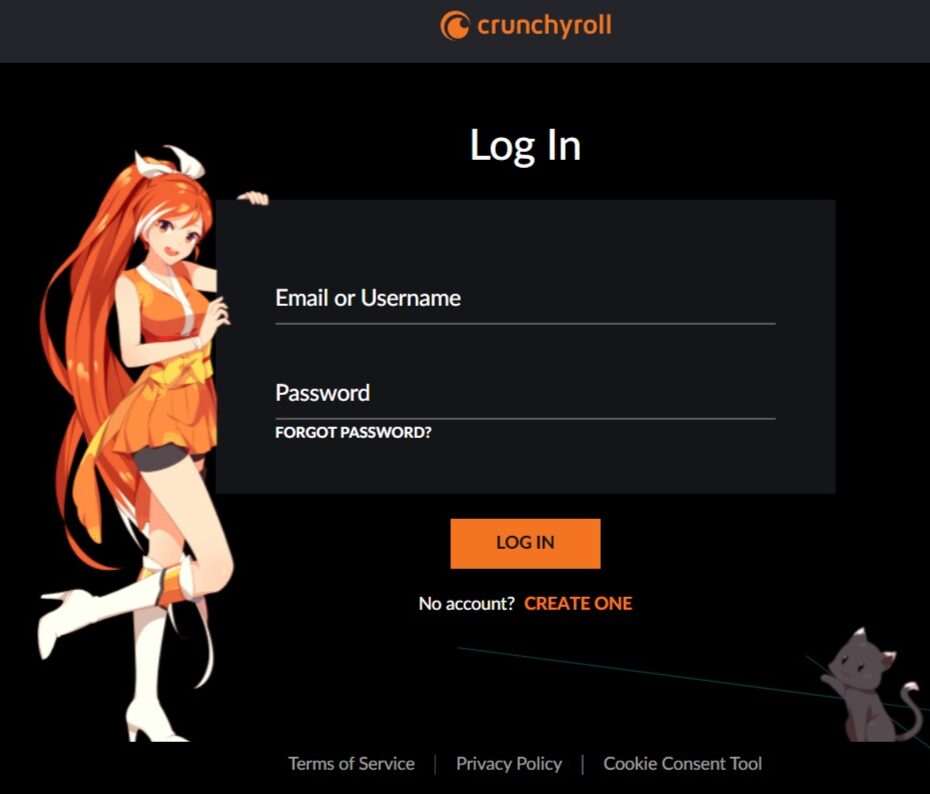 Just like other platforms, it is a fantastic means to introduce housemates, friends, and family to the Japanese animation world. However, Crunchyroll allows users to create only one profile per account.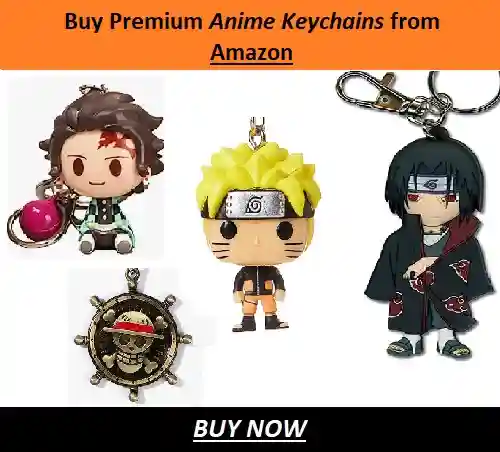 The reason is profile is a particular user account along with personalized wish lists, recommend shows, and watch orders. The only way left for anime viewers to spread around their favorite show is to share the account.
---
Can you share your Crunchyroll account?
Like other streaming services, several users wonder if account sharing is legal or not. Yes, one can share the Crunchyroll account mainly with up to 4 other people. It can be done with a "Mega Fan" subscription only and providing users access to concurrent streams.
It simply means that family and friends can watch simultaneously from the same account. Firstly, log in to the Crunchyroll account, then on the home page, select the share account option.
After that, one can enter the email addresses of anyone with whom the account is to be shared. Thus, they will be able to log in and can watch all the movies and shows.
However, sharing one account is usually disputed by the service terms and conditions, but it is focused on password sharing. Due to this, one failed to be flagged for sharing. One might also raise suspicion if there is a spreading of login details across multiple IP addresses.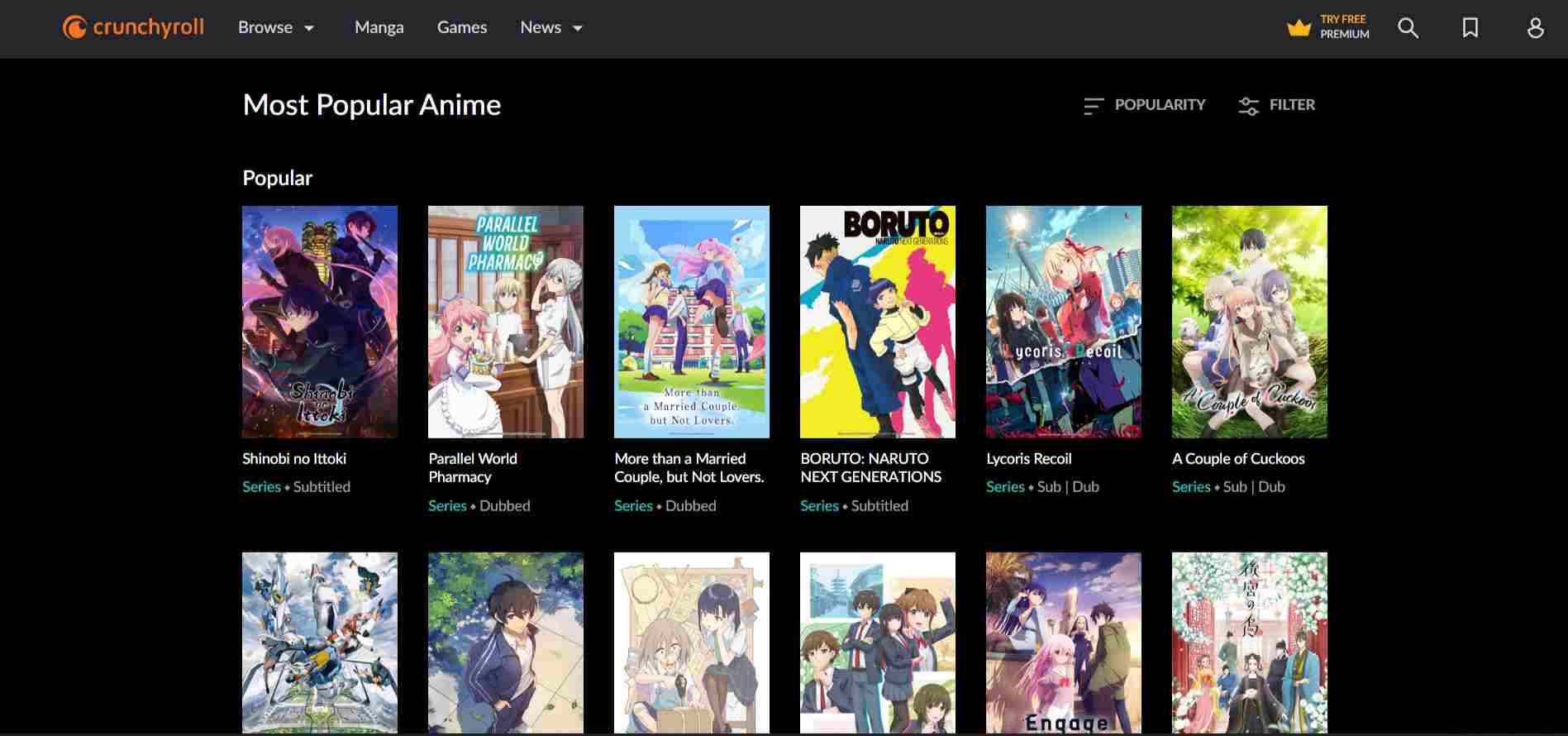 Benefits
Saving money can be a reason to share an account

. It allows a group of people to absorb the more expensive subscription tier's cost.

Between friends or in households, it works best. Along with users organizing between themselves and prevention of issues linked to personal data leaking.
Drawbacks
Same account usage by multiple people can become confusing. It can lead to distinctive watch lists, all kinds of shows popping up on the feed, and at last, confusion.

It can be

 problematic to keep track of a shared account
---
Can You Make Multiple Profiles on Crunchyroll? (Updated 2024)
In 2023, the multiple profile feature will not be available. Crunchy Roll does not offer to create multiple profiles on a single account. However, we can use several different methods offered by Crunchyroll to create a semi-profile-like experience, which makes the Crunchyroll interface easy to use and user-friendly.
Some of the methods are as follows:
1) Different crunchy lists: Crunchy Roll offers to create a different crunchy list for their personalized use. Crunchy lists are playlists where users can add their favorite anime show or episode and organize them according to usage.
2) Using different browsers for each user:
Each browser has its own cookies and search or browsing history. So, using different browsers by different users of the same account makes their data differ.
3) Creating different Crunchyroll accounts for each user:
We can also create different accounts for different users, but it may be very costly because we must buy subscriptions for different accounts.
---
Crunchyroll  all subscription types:
1)Free subscription: Crunchyroll's free subscription model offers users 14 days of free access to the platform. The free subscription model is limited to a certain number of shows and a particular number of anime shows with ads. After 14 days, the user must buy a Crunchyroll platform subscription.
2)Fan subscription: the fan subscription model is the paid one, allowing the user to access a wide variety of anime shows with ads. The fan subscription model lets the user watch the new anime when it airs in Japan.
3)Mega-fan subscription: the Mega-fan subscription is the third type of subscription model of the Crunch Roll platform, which is also the paid one. It costs slightly more compared to the fan subscription model. The mega-fan subscription also adds up to the additional tier of offline viewing. It also gives you the ability to view multiple devices simultaneously.
4)Ultimate-fan subscription: the ultimate fan subscription is the fourth subscription model of the Crunchyroll platform, and it includes all the features of the fan and mega-fan subscription models. It also offers users free access to the vrv. Vrv is a premium streaming service that provides users access to various anime, gaming, and live-action services.
---
Which subscription is best for you?
The description depends on your needs, like whether you are a die-hard or casual anime fan. If you want anime casually, the free model suits you, and you don't need to pay. If you want to watch without ads, a fan subscription suits you.
If you want the offline viewing feature, Mega-Fan perfectly suits you. If you want VR and live-action features, then the Ultimate Fan is the best subscription model for you.
---
Conclusion
Crunchyroll is a platform that throws everything from the newest manga, subscribers and shows at subscribers. It is frustrating that it failed to adopt a profile system in its service. Although it might hit Crunchyroll someday,
Now, anime viewers can share their accounts mainly with friends. It can be done by splitting the cost and then trying to manage the watch list. It might be worth going for the other streaming services if it is not possible. Otherwise, one can stick to a cheaper membership at Crunchyroll.
---
Do small things with great love.
Follow us on Twitter for more post updates.
Also Read:
I am a first-year student pursuing Data Science and Artificial intelligence and have always been mesmerised by AI and wish to build one for my own in future. In my free time, I like to watch Romance Anime or read Seinen Manga.