Crunchyroll caters to its particular audience of anime lovers by providing movies and shows, live-action dramas, manga, and games. However, there are chances that one is frequently plagued by the unfinished shows left in the "Continue Watching" section. In the case of Continue Watching not clearing on Crunchyroll, then it can be quite frustrating.
Whether one fails to have the time or just simply doesn't enjoy it. However, such anime titles linger on the screen for a while, even if one hasn't recently watched them. Whatever the cause, there is no need to stress. A simple solution is there, which allows for erasing anime from the Continue Watching list of Crunchyroll.
Why is Continue Watching Not Clearing on Crunchyroll?
After finishing watching something on Crunchyroll, it must remove itself from the Continue Watching automatically. But if someone back out too quickly, Crunchyroll might think there is something still left to watch. If this case happens often, ensure that one watches until the point when Crunchyroll minimizes the content.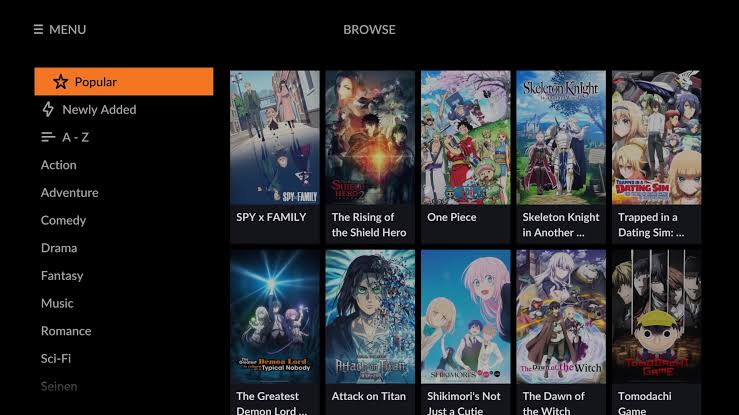 When it comes to Continue Watching, it can be described as a row on Crunchyroll. It displays everything the user has started watching but has failed to finish yet.
This comprises the next episodes of a TV show or movies that have been watched partially. It is designed to make it easy and quick to jump back into entertainment, exactly where it is left off.
For a long time, things can stay in Continue Watching. It can be handy if someone takes a while to get through long shows. But if someone started watching anime and abandoned it halfway, then it is annoying to see it linger in a row.
When Crunchyroll fails to clear Continue Watching, then there can be several reasons. They can be bugs or unstable networks, but it is not a big issue.
A fix for this issue is mentioned below, but there is a need to make sure that this fix must be tried at least twice. Because according to the user, it failed once, but after a retry, it worked.
Fix: Continue Watching Not Clearing on Crunchyroll
Among the world of most popular anime brands Crunchyroll is of them. This service is accessible in over 200 territories and countries with 3 million subscribers.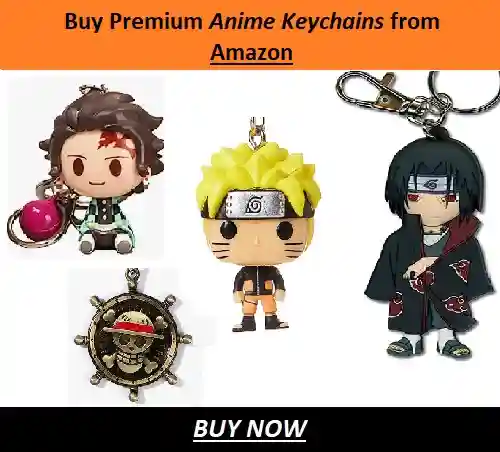 Despite providing paid membership, it is a perfect platform. There are many shows like Naruto and Demon Slayer; it is easy to see the way Crunchyroll has stayed on top.
There are times when one starts watching a movie or an episode just to leave it mid-way. The reason can be running out of time, or the anime is not that good enough. However, Crunchyroll will keep showing that particular anime in the Continue Watching list, which anyone can be frustrated with. It is a valuable feature for quickly getting back to an anime the user is watching.
Again, it is equally annoying when someone drops an anime movie or episode just because it is boring and still appears in front of the eyes. Also, there is the possibility that similar suggestions will be started appearing on the home screen of Crunchyroll.
One can see such things appearing on the row when someone watches briefly just to check out what they are. To stop this from happening, it's better to go through the below steps:
Firstly, there is a need to make sure that the final episode is finished. If not, then just skip it if

needed.
On the continue-watching entry, hit play. Through this, the final episode will

start playing from the beginning.
After that, just back out to pick up an episode to play and then hit

episode 1.
As a next step, back out of the entire anime as soon as it starts playing. Now, one can see it missing from the continue-watching list.
How to Clear Crunchyroll History Mobile?
There are cases when the person has shared a common Crunchyroll account with friends or family. So, they can know what is being watched on Crunchyroll with the aid of history. However, Crunchyroll uses the history to suggest new titles to the user. Sometimes, such unsolicited suggestions might start irritating.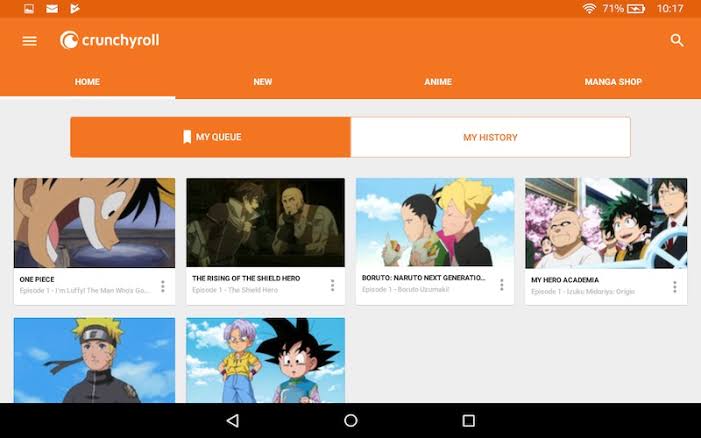 One might also want to hide what has been watched by others who share the account. If such issues are being faced, then it is better to clear the Crunchyroll history.
It is quite easy to remove Crunchyroll history. When someone heads over to the Crunchyroll app, then there will be no option for clearing the watch history. Thus, it is better to do it from a browser.
Firstly, go for any browser available on the device, then type

Crunchyroll.com.
After loading the Crunchyroll site, log into the account. Then on the top right side,

look for an option that

says

queue.
Now, hit on that option then a new page will open. On this page, there is a history option on the side of the queue. Hit on history, and everything which was watched will

appear.
Simply drag the website to the left, then one

can see an option to clear history.
Tap on that clear history option, but it will ask for confirmation to clear all the watch history from the account. At last, hit on OK.
It is necessary to keep in mind that clearing Crunchyroll history from one device will go the same for other devices. However, the change might take some time to reflect on another device. Thus, if a family member lives in another state, one can monitor their history from the home's comfort.
Conclusion
Continue Watching on Crunchyroll is a useful option. In this case, when someone wants to return to an anime and wants to keep watching anime from where it is left. This option can be a nuisance if someone doesn't want to continue watching or start an entire season from the beginning.
Continue Watching not clearing on Crunchyroll might be an issue faced by many of the users. At first glance, it may seem tricky to clear Continue Watching on Crunchyroll. However, with the aid of the above-mentioned fix, it will be easier. One can also clear the Crunchyroll history with the mobile itself.
---
Do small things with great love.
Follow us on Twitter for more post updates.
Also Read: