Anime is an essential and exciting part of our lives; as the years pass, the quality of the genre keeps improving. It can be seen in animation, story writing, character development, etc.
But the Anime that laid the base or the foundation for the current generation of anime and which has inspired millions of people around the globe is Dragon Ball, which, according to many fans, is the greatest anime ever to exist.
When Dragon Ball originally started in the year 1986, no one would have guessed that it would be the anime that would create the foundation for almost all the anime that will exist, you can ask any mangaka, and you will understand that all of them have taken the inspiration from Dragon Ball.
Although Dragon Ball has many series, such as Dragon Ball Z, Dragon Ball GT, Dragon Ball Z Kai, Dragon Ball Super, Super Dragon Ball Heroes, and many more, the most popular one was Dragon Ball Z which gave the viewers the first and most unique transformation ever to exist which was Goku going Super Saiyan.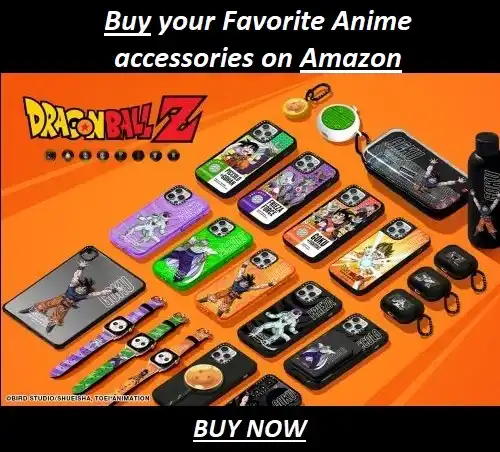 However, in recent years, Dragon Ball Super also made a sensation wave in the community after it became the only anime to break the internet when Goku went ultra instinct.
Not only did official sites such as Crunchyroll and Funimation get taken down, but many illegal streaming sites also crashed as millions gathered to see their favorite superhero entering the domain of gods. The series has only grown in popularity and will be around for a while.
Here in this article, we have tried our best to clear the viewers' questions and have made an easy-to-follow list so that anybody can peacefully watch Dragon Ball Z from any part of the world without any issues.
Does Funimation Have Dragon Ball Z?
As it is one of the giant anime ever to exist, it is almost available on streaming sites globally; the site has both dubbed and subbed Dragon Ball Z. In addition, it also has most of the other subsidiaries of Dragon Ball.
Funimation is a widely well-known and reputed streaming site in the U.S. and has many viewers that use the site regularly. As Dragon Ball is a very easy-to-understand anime, most new watchers prefer to start with it.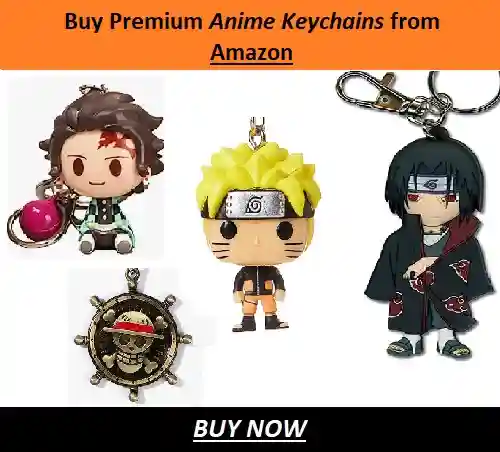 Funimation only provides its services in USA and Canada, but it may expand its regions for business. However, we have provided a detailed guide to access Dragon Ball on Funimation from anywhere worldwide.
Dragon Ball Z is based on the manga written by Akira Toriyama. Initially serialized in Shueisha's shōnen manga magazine Weekly Shōnen Jump from 1984 to 1995 and adopted into an anime by studio Toei, which has always been the studio for any franchise of Dragon Ball.
The story is based on Goku, a Saiyan living on a planet far away, but due to Frieza, the protagonist of the series, his parents were forced to send their son to Earth to get him to survive.
There he grew up in a human surrounding, but as an alien, he had tremendous power and could transform into a total ape capable of destroying Earth whenever he saw a full moon.
However, he met many people who helped him shape his life and became very important to him as he became one of the first to enter the domain of gods and was respected for his efforts.
---
How to watch Dragon Ball Z on Funimation
In this section, we will discuss how to watch Dragon Ball Z on Funimation and guide you step by step so that you can watch this amazing series and understand how you start and go through Funimation.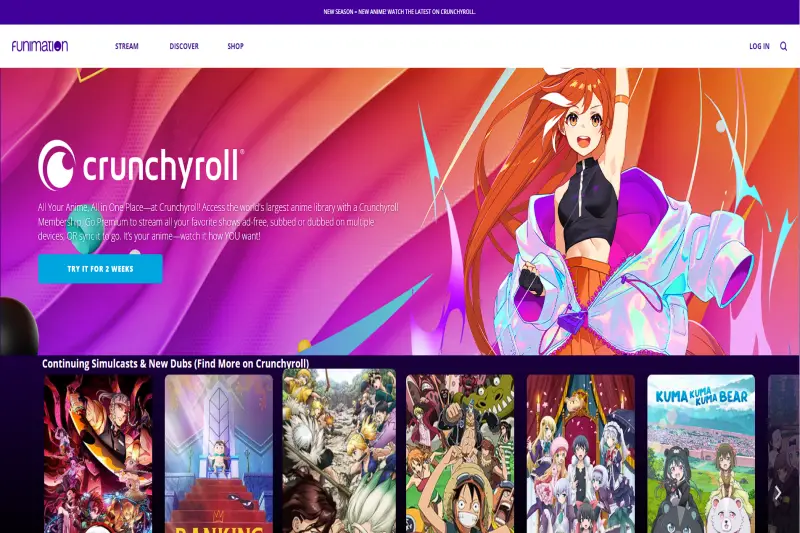 Open Funimation on any web and register or log in to your Funimation account.
---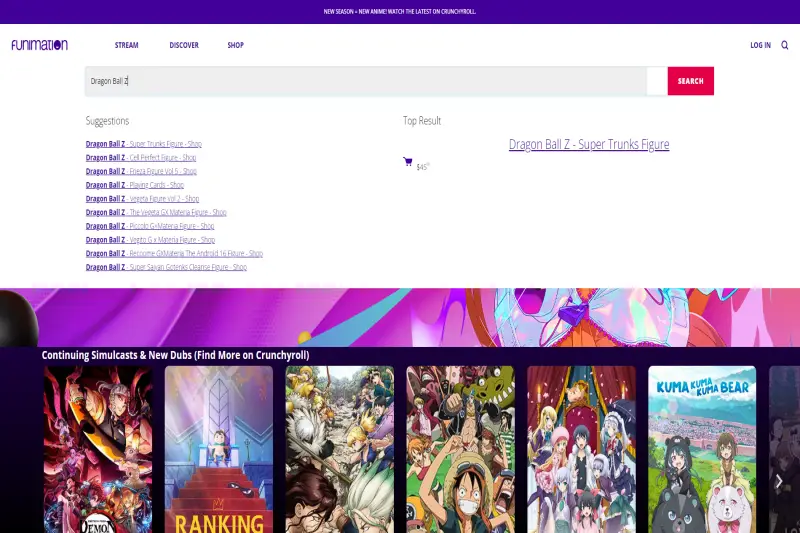 In the search bar, enter the keyword Dragon Ball Z, and you'll be redirected to all Episodes.
---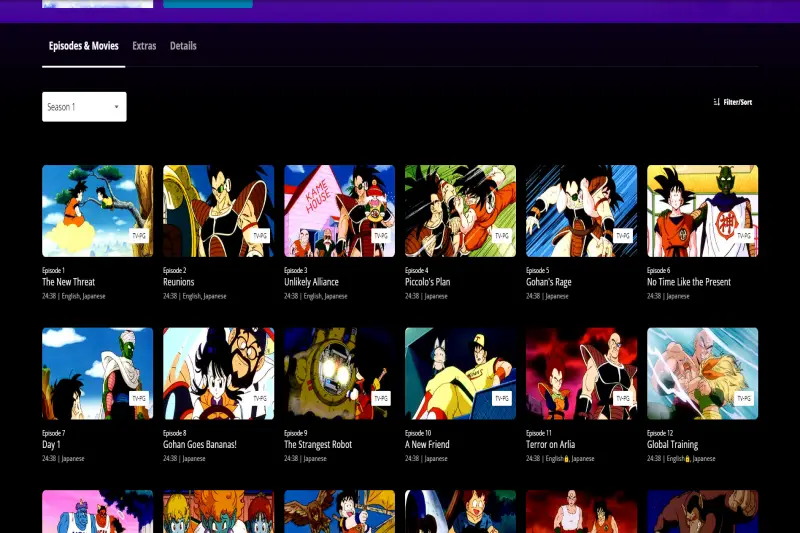 Click on the "Episodes & Movies" Dropdown menu.
---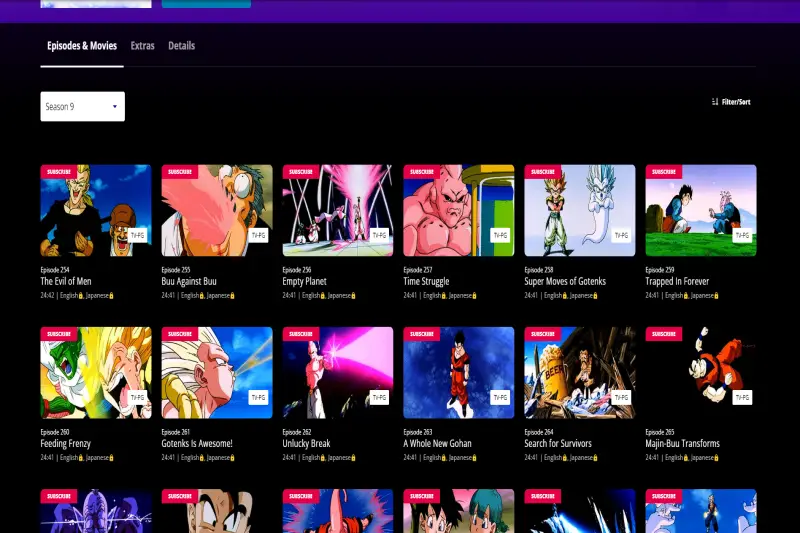 You can see up to "Season 9", Movies and "Special" at the end.
By clicking on Season 9, you can witness the last season is available on Funimation. And by advancing to Special, you can see the Dragon Ball Z movies available.
---
In other countries;
Step 1- Purchase a good VPN
Step 2-  Download and Sign-In
Step 3- Choose the location either for the U.S. or Canada.
Step 4- Visit the Funimation website after connecting to the new location.
Now follow Step 1 For the U.S. and Canada fans mentioned above. You can read the article mentioned below on how to use VPN.
---
Dragon Ball Z Watch Order on Funimation
Dragon Ball Z Season 1 (1-39)

Dragon Ball Z Season 2 (40-74)

Dragon Ball Z Season 3 (75-107)

Dragon Ball Z Season 4 (108-139)

Dragon Ball Z Season 5 (140-165)

Dragon Ball Z Season 6 (166-194)

Dragon Ball Z Season 7 (195-219)

Dragon Ball Z Season 8 (220-253)

Dragon Ball Z Season 9 (254-291)
---
List of Available Dragon Ball Z Movies (Funimation)
Dragon Ball Z: The Dead Zone
Dragon Ball Z: The Worlds strongest
Dragon Ball Z: The Tree of Might
Dragon Ball Z: Lord Slug
Dragon Ball Z: Return of Cooler
Dragon Ball Z: Super Android 13
Dragon Ball Z: Wrath of the Dragon
---
Conclusion
Dragon Ball Z initially aired in 1986, has earned much respect and financial success. It also created opportunities for Anime outside of Japan and was a founding stone.
Even if you have never watched a single anime episode, there are chances that you will still be familiar with Goku, even though almost half a century later, Goku remains a fan-favorite character.
Although there are many MCs in the current generation, everyone has been compared to Goku at some point, indicating the popularity the series has picked up over the years.
The popular franchise is still ongoing in 2023 as Goku remains the face of this world-famous series and entertains its loyal fans and newcomers who might have just stumbled upon this masterpiece.
In this article, we have tried to explain the process of watching Dragon Ball Z on Funimation for US and Canadian viewers while giving a step-by-step guide on watching the series from anywhere in the world.
---
Do small things with great love.
Follow us on Twitter for more post updates.
Also Read:
I am a first-year student pursuing Data Science and Artificial intelligence and have always been mesmerised by AI and wish to build one for my own in future. In my free time, I like to watch Romance Anime or read Seinen Manga.