Anime not only has beautiful designs for its characters but it also has some of the best names. Names often signify a certain trait of the characters and sometimes even tease a certain turning point for their owners. Today, we'll be talking about names of female characters and list the best 100+ female anime character names of all time. 
Names of characters are sometimes associated with the themes or roles of the characters. For example, "taiga" is the Japanese word for "tiger" which is used as a motif for Taiga Aisaka's character in Toradora!. Another example of this is Usagi Tsukino from Sailor Moon. "Usagi" means "rabbit" and "tsukino" means "moon". In Japanese culture, rabbits are often associated with the moon.
Some names also have a dark meaning to them, which also in a way relate to the character. Like Mei Misaki from Another. Her first name "mei" means "to cry" or "to scream" or "to sing" in Japanese. The dark name goes well with the bleak atmosphere of the horror series.
But not all names chosen here for the list are because of their hidden meanings. Some names just sound good and cute and match the character well. Like Sakura Kinomoto from Cardcaptor Sakura whose name perfectly matches her theme color: pink. There's also Erza Scarlet whose name contains the color of her hair.
The names from the isekai anime, however, don't have much hidden behind them. They are made up in most cases and give a fantasy-like feeling to the characters. Famous anime girls like Megumin, Ais, Rem, and many more.
Now that we've discussed character names to an extent, we'll now be proceeding towards our list of the best 100+ female anime character names. For this list, we're taking female characters from some major and popular anime and some lesser-knowns. This is how it looks:
Best 100+ Female Anime Character Names of All Time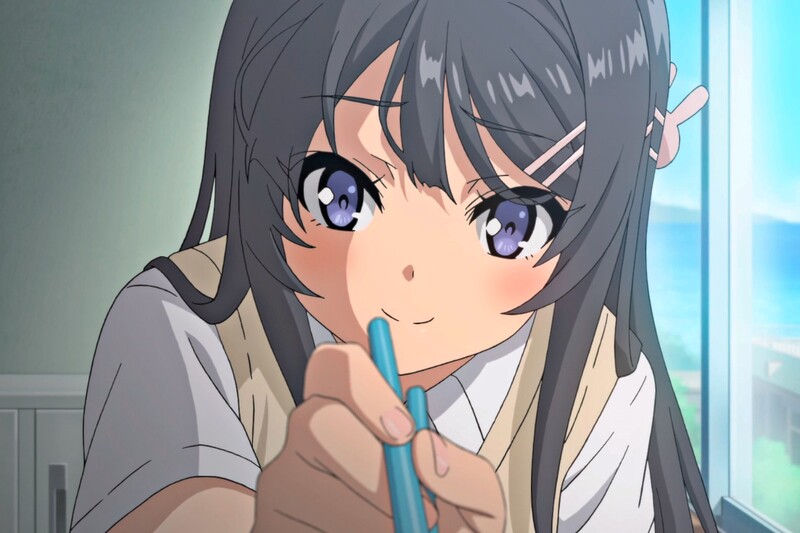 105. Akane Tsunemori (Psycho-Pass)
104. Sakura Kinomoto (Cardcaptor Sakura)
103. Kanade (Angel Beats!)
102. Saki Morimi (Eden of the West)
101. Reina Aharen (Aharen-san wa Hakarenai)
100. Yumeko Jabami (Kakegurui)
99. Inori Yuzuriha (Guilty Crown)
98. Sora Naegino (Kaleido Star)
97. Shirayuki (Snow White with the Red Hair)
96. Kaname Chidori (Fullmetal Panic)
95. Haruhi Suzumiya (The Melancholy of Haruhi Suzumiya)
94. Raphtalia (The Rising of the Shield Hero)
93. Ayano Kannagi (Stigma of the Wind)
92. Yui Hirasawa (K-On!)
91. Misaki Ayuzawa (Maid Sama!)
90. Ran Mouri (Detective Conan)
89. Shouko Nishimiya (A Silent Voice)
88. Miyako Shikimori (Shikimori's Not Just a Cutie)
87. Hitagi Senjougahara (Monogatari series)
86. Taiga Aisaka (Toradora!)
85. Emi Yusa (The Devil Is A Part-Timer!)
84. Mai Sakurajima (Rascal Does Not Dream of Bunny Girl Senpai)
83. Sophie Hatter (Howl's Moving Castle)
82. Mirai Kuriyama (Beyond the Boundary)
81. Kyoko Hori (Horimiya)
80. Sumi Sakurasawa (Rent-a-Girlfriend)
79. Kanna Kamui (Miss Kobayashi's Dragon Maid)
78. Mitsuha Miyamizu (Your Name.)
77. Rin Tohsaka (Fate Stay/Night)
76. Misha Necron (The Misfit of Demon King Academy)
75. Tatsumaki (One Punch Man)
74. Hiyori Iki (Noragami)
73. Kurumi Tokisaki (Date A Live)
72. Yoko Littner (Gurren Lagann)
71. Eris (Cat Planet Cuties)
70. Annie Leonheart (Attack on Titan)
69. Lucy Heartphilia (Fairy Tail)
68. Kaguya Shinomiya (Kaguya Sama: Love Is War)
67. Rem (Re:Zero -Starting Life in Another World-)
66. Yukino Yukinoshita (My Teen Romantic Comedy Snafu)
65. Eucliwood Hellscythe (Is This A Zombie?)
64. Noelle Silva (Black Clover)
63. Hayashi Nagatoro (Don't Toy With Me, Miss Nagatoro)
62. Albedo (Overlord)
61. Touka Kirishima (Tokyo Ghoul)
60. Sawako Kuronuma (Kimi ni Todoke: From Me to You)
59. Fuu Kasumi (Samurai Champloo)
58. Tsukasa Yuzaki (Tonikawa: Over the Moon for You)
57. Ais Wallenstein (How to Pick Up Girls in a Dungeon)
56. Nanami Momozono (Kamisama Kiss)
55. Kohaku (Dr. Stone)
54. Nina Fortner (Monster)
53. Mashiro Shiina (The Pet Girl of Sakurasou)
52. Mei Misaki (Another)
51. Kurisu Makise (Steins;Gate)
50. Benio Yonomori (Engaged to the Unidentified)
49. Celty Sturluson (Durarara!!)
48. Yuno Gasai (Future Diary)
47. Hitoka Yachi (Haikyuu!!)
46. Mikoto Misaka (A Certain Magical Index)
45. Yor Forger (Spy x Family)
44. Ochako Uraraka (My Hero Academia)
43. Emilia (Re:Zero -Starting Life in Another World-)
42. Marin Kitagawa (My Dress Up Darling)
41. Ilsa (Plastic Memory)
40. Megumin (KonoSuba: God's Blessing on This Wonderful World!)
39. Sayaka Aoki (Baccano!)
38. Akeno Himejima (High School DxD)
37. Iris (Fire Force)
36. Shion (That Time I Got Reincarnated As a Slime)
35. Elizabeth Liones (Seven Deadly Sins)
34. Meiko Honma/Menma (Anohana: The Flower We Saw That Day)
33. Roxy Migurdia (Mushoku Tensei: Jobless Reincarnation)
32. Nagisa Furukawa (Clannad)
31. Asuna Yuuki (Sword Art Online)
30. Misa Amane (Death Amane)
29. Erina Nakiri (Food Wars!)
28. Shinobu Kocho (Demon Slayer)
27. Kaori Miyazono (Your Lie in April)
26. Yuki Cross (Vampire Knight)
25. Tsubaki Nakatsukasa (Soul Eater)
24. Kagura (Gintama)
23. Kagome Higurashi (Inuyasha)
22. Riza Hawkeye (Fullmetal Alchemist Brotherhood)
21. Anya Forger (Spy x Family)
20. Nezuko Kamado (Demon Slayer)
19. Violet Evergarden (Violet Evergarden)
18. Nobara Kugisaki (Jujutsu Kaisen)
17. Rukia Kuchiki (Bleach)
16. Faye Valentine (Cowboy Bebop)
15. Momo Yaoyorozu (My Hero Academia)
14. Rei Ayanami (Neon Genesis Evangelion)
13. Nico Robin (One Piece)
12. Usagi Tsukino (Sailor Moon)
11. Arturia Pendragon/Saber (Fate series)
10. Power (Chainsaw Man)
9. Rikka Takanashi (Love, Chunibyo and Other Delusions)
8. Rias Gremory (High School DxD)
7. Tohru Honda (Fruits Basket)
6. Winry Rockbell (Fullmetal Alchemist Brotherhood)
5. Kallen Stadtfeld (Code Geass: Lelouch of the Rebellion)
4. Erza Scarlet (Fairy Tail)
3. Madoka Kaname (Puella Magi Madoka Magica)
2. Mikasa Ackerman (Attack on Titan)
1. Hinata Hyuga (Naruto series)
This article featuring the best 100+ female anime character names of all time concludes here. As you see, the anime world has no shortage of brilliant and unique names for its female characters. Some of the characters mentioned in the list not only have great and fitting names but they also play major roles in their respective anime. 
We hope you liked this list. If you're a fan of anime, don't forget to check out Otaku's Notes for lots of fun articles like this. Stay tuned with us and we'll be back soon with more.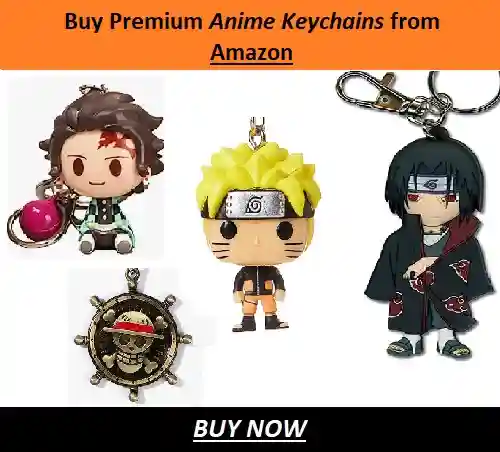 ---
Do small things with great love.
Follow us on Twitter for more post updates.
Also Read:
Anamika loves words and stories and putting them to pages. She also loves anime, manga, books, movies and everything fantasy. She has been a fan of anime since childhood and her admiration for it only grew with years. Her passion for writing is even more elevated by writing about the things she loves.