Hockey Anime and Manga are some of the rarest forms in the Animanga medium. Hockey is one of the most popular sports, but it has surprisingly less Anime and Manga than you can imagine.
But, out of the limiting options, we have handpicked some of the best Hockey Anime and Manga of all time. This includes Ice Hockey, as this sport is also pretty famous, besides having some critically acclaimed Anime and Manga for this sport. 
In this post, we will be taking a look at some of the most popular and best Hockey Anime and Manga of all time. Without further ado, let us take a look at the 10 of the Anime and Manga about this sport. 
10 Hockey Anime and Manga
1) Hot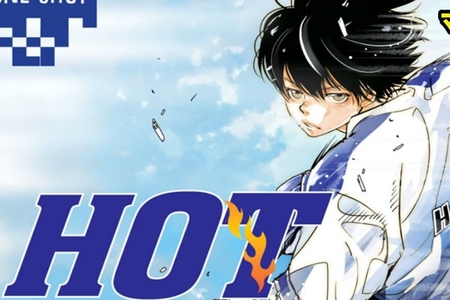 Medium: Manga
This is one of the shortest reads as well as a good introduction to the Ice Hockey sport, penned by the famed Katekyo Hitman Reborn mangaka, Akira Amano.
The story follows the life of a prodigy high-schooler who hates the sport but is ironically one of the best at this sport. This one-shot follows a small and fast-paced Ice Hockey match of this prodigy with some other characters.
The match is the main focus of this one-shot and is extremely good at what it does, a perfect and enthralling match for the showcase of this exhilarating sport.
It manages to brilliantly showcase the nature of the sport, as well as serving as a good interesting introduction to this sport. A prodigy showing off his skills in a flashy way is something that we love, and this manga exactly does that.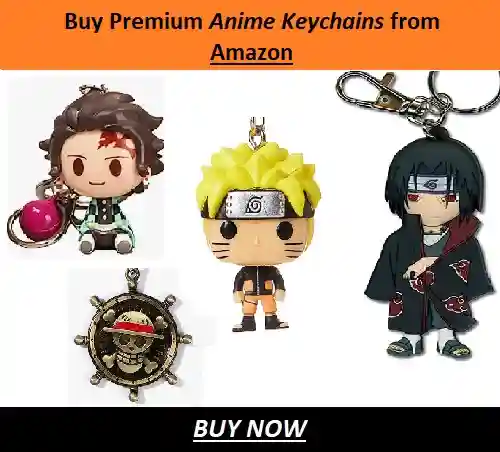 ---
2) Go Ahead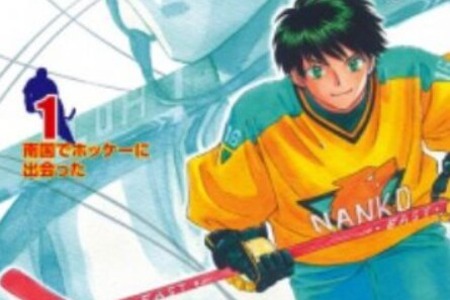 Medium: Manga
A relationship between a teacher and a student is connected with the sport of hockey. This is one of those harsh sports manga that does not hold back against striking its audience with cold truth.
The story also has a small twist when both the teacher and the student hate each other, but they have to overcome their differences to give the best their best performance in this sport.
This is also another short manga to engage its audience with the ice hockey sport and to make them realize how hard this sport can be.
---
3) 88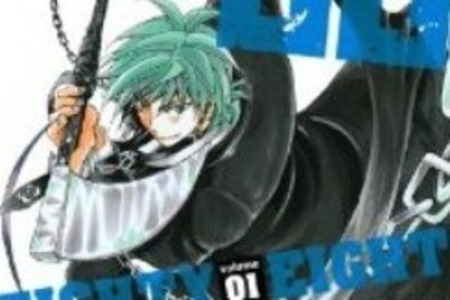 Medium: Manga
Looking for a hockey manga with a supernatural twist, then this is the best and a short read for you to throw yourself into this supernatural world.
The story follows the life of Hikari and his friends as they try to find more members to register themselves for the upcoming inter-high school competition. The group has been waiting and searching for a long time for a new member, and they finally find someone.
They finally find a person as their 6th member for the tournament, but the mysterious guy uses a scythe-like bat but is extremely skilled at the sport. Do the club finally achieve its dream with this mysterious addition or not? Read on about this short hockey manga with a supernatural twist to find out more.
---
4) Puraore Pride of Orange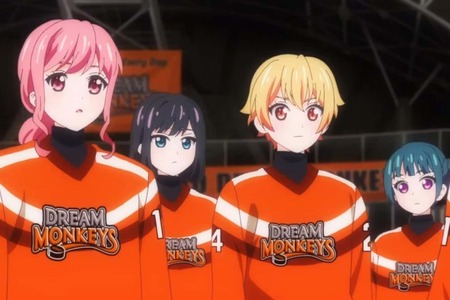 Medium: Anime
This is the first venture of the sport Hockey into Anime, and this also received a game of the same name. The series follows the stories of a group of girls as they try to aim to become the best team at ice hockey.
The series also focuses on drama and the related conflicts in their groups when it comes to Ice Hockey. It's a slow and steady ride to the Ice Hockey world and is a decent watch for anyone looking in the sports and drama genre.
---
5) My Heavenly Hockey Club
Medium: Manga
As the name goes, this is the story of a group of friends and their Hockey Club. The main character, Hana Suzuki, likes to laziness around and do nothing else.
One certain day, she gets an invitation to join the Hockey club of her school, and she tries to take this opportunity. The rest follows her clumsy nature and attitude while she tries to learn Ice Hockey and do hard work for the first time.
This series has a funny tone, with the nature and spirit of Ice Hockey all over. This has many funny character interactions and comical moments, which make it a good read for the weekend.
---
6) Supinamarada!
Medium: Manga
The heartbreaking story of two orphans trying to go over their Mother's last wishes, all the while fending for themselves. The main focus of the Siblings is the brother, Shirakawa Ro, as he tries to fulfill his Mother's dreams.
After their Mother died, Shirakawa found an interest in Ice Hockey after he transferred to a small town. He tries to lift his spirits while looking out for his sister and is also passionate about the sport.
It's a very emotional and grounded story when it comes to hockey and will leave its viewers wanting more about the story as well as the sport.
---
7) Hyoukyuuhime Tokiwagi Kantoku no Kajou na Aijou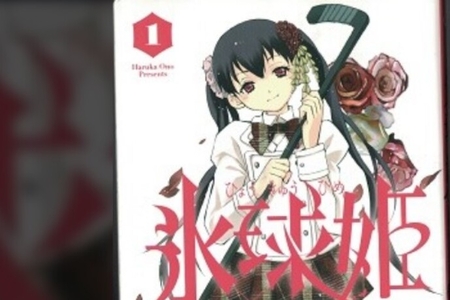 Medium: Manga
This is a very unusual story, as it is the story of a non-athletic stalker who becomes the manager of a girl's Hockey team. The stalker, Tokiwagi Taimatsu, is an expert at collecting information and supervising groups and wants to use this skill to support others as he cannot do anything by himself.
After proving his worth, he gets appointed as the manager of the Girl's Hockey Team. Then begins the story of this team and their manager as they try their best to win against other teams in their prefecture. This is a really interesting read and has a unique take on hockey, which makes it a worthwhile read.
---
8) Go!! Southern Ice Hockey Club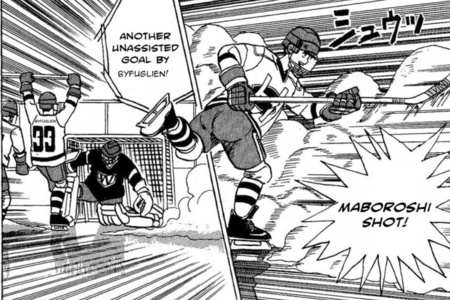 Medium: Manga
What if an Ice Hockey pro was accused of cheating and needed to climb back up to his spot with his hard work again? This is exactly that kind of story, and it follows the journey of the main character back to his glory.
The main character was sent back from Canada to his homeplace in Japan, and he started his journey again from scratch. A story of willpower and the journey of re-discovering oneself are common themes scattered throughout the story.
---
9) Shout out loud!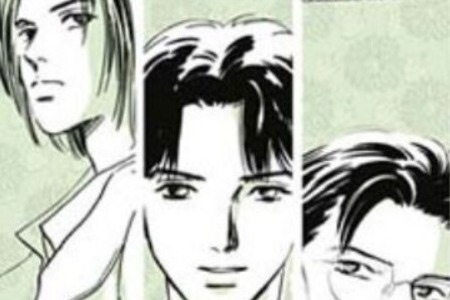 Medium: Manga
The story of a dad and his kid as they go through an identity crisis, tackling social issues and not losing heart to its Hockey spirit along the way. The kid is the hockey player and the main focus of the story, as he goes through a lot.
The main character is confused regarding both his issues and his future as a Hockey player. This series is also an interesting take on the sport of hockey and how it affects the players involved in the sport, along with the people beside them.
---
10) Choukyori Renai no Kodoku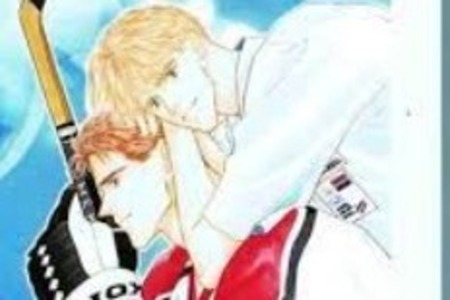 Medium: Manga
This manga takes an unconventional approach, blending romance with the sports genre. It is also a short read, which was focused on hockey too.
This short manga manages to stick to its core and follow the story of both the characters through their journey as a couple and also their respective jobs. This can be a decent enough good read once you understand the general premise of the manga.
This marks the end of our Hockey Anime and Manga series, with many of the series in this list being pretty popular and liked by critics and audiences alike.
---
Do small things with great love.
Follow us on Twitter for more post updates.
Also Read: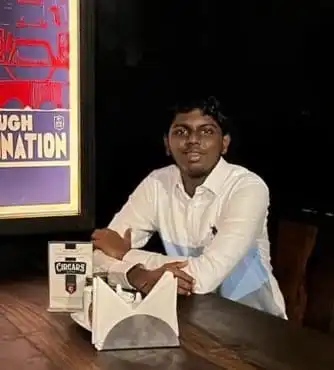 Eswar Keshav is an ardent anime fan for more than a decade. Along with this, he also has been following anime and manga updates for years. He is also enthusiastic and passionate when it comes to writing about his favorite things. Combining his love for writing and his love for anime and manga, his articles speak of his love for the genre.