Last updated on August 30th, 2022 at 09:52 pm
This post is updated based on new information.
Amduscias Poro has begun to revolt against Sullivan and the other 13 Crown members for the return of Delkira sama, the previous Demon Lord. Maybe Baal or Six Fingers has informed him of the conclusion of the last 13 Crown and 3 Great Demons' meeting. That they are planning to choose and raise a new Demon King from students, it seems like Amduscias is not satisfied with this conclusion and wants his previous Demon Lord back.
That's why he has initiated an all-out war by joining the Six Fingers. Now, here the question arises of how Six Fingers convinced him to join them and now what will be the consequences Sullivan has to face when Baal tells Poro the real identity of Iruma.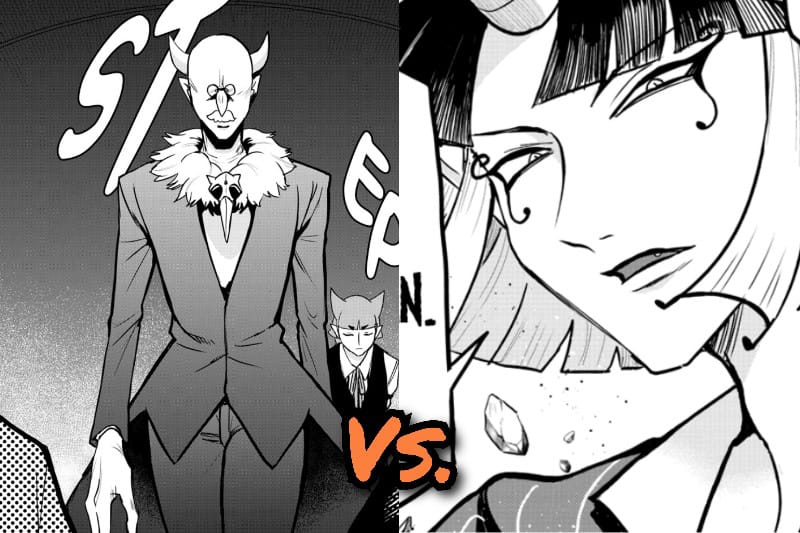 The last chapter was a short one. It primarily comprises the conversation between Amduscias Poro and Sullivan. It also reveals a glimpse of Poro's power that he effortlessly crushed Robin's strongest attack, "One Hit: Bull's Eye." He is also powerful enough to strike down every teacher from his music.
Undoubtedly, Amduscias Poro, the legendary demon, is definitely on the level of the 3 Great Demons. According to him, Delkira sama is the only king of the Netherworld, and he will accept no one other than him as his lord. He has begun to revolt against everyone because instead of searching for Delkira sama, the Council has commenced a way to raise a new demon king.
Presently the chapter ended with a lot of questions. First, how will Six Fingers call/revive the previous lord of the Netherworld? Second, how will Six Fingers deal with Shiida's betrayal? And last, what will the outcome of the competition? Let's discuss this in this article.
Iruma kun Chapter 264 Spoilers
Finally the raw scans of Iruma kun Chapter 264 has surfaced.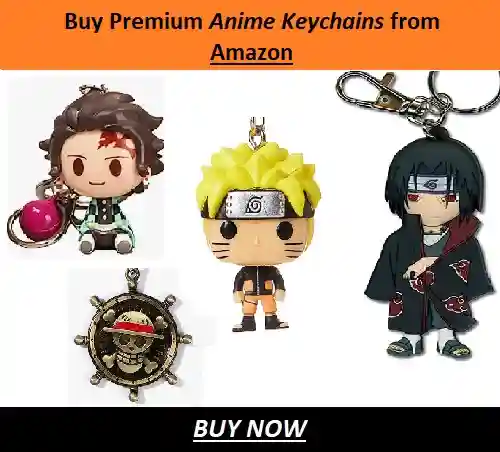 After an exciting conversation between Sullivan and Poro, the next chapter will begin with the continuation of the competition.
Lord Sullivan will arrive to hug Iruma, and then he will reveal that he is one of the teachers, not Sullivan. And then he will pop Iruma's last balloon. He will also state that right now, 30 seconds are still left.
Now, all that remains is Asmodeus. Then he will directly target Asmodeus' team. Asmodeus and his team will combine to fight against him. And in the end, they will be successful in saving their balloon.
Below we have inserted the raw scans.
---
Predictions
The next chapter will begin with the continuation of the competition to save first-year students. As far as the series displayed, everyone has already out except for Iruma and Asmodeus. They still have one balloon each left. So, will they consider to be a winner, or will the competition not conclude the result because of Atori's assault? If Atori hadn't interfered in the fight, then maybe Allocer and Jazz would have won the competition too.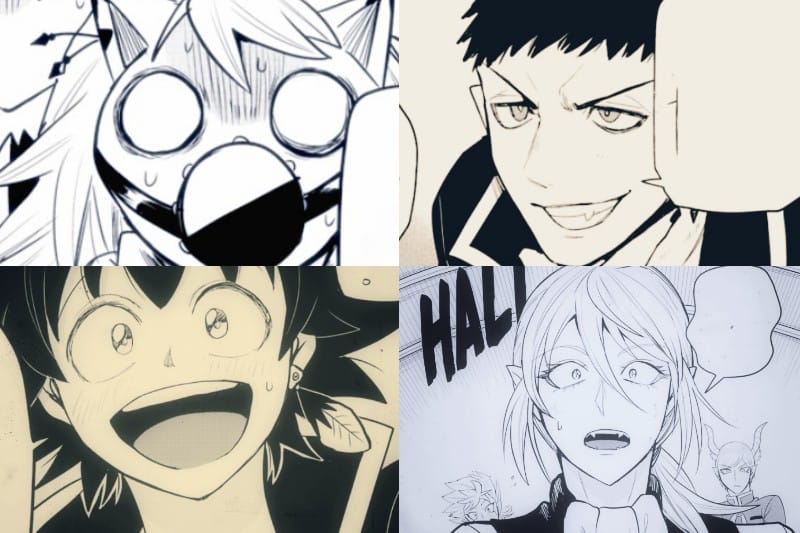 On the other, everyone knows that Shiida and Atori joined together in Babyls Academy. So, there is a high probability that Balam, Kalego, or Border Control will act against her. But she has also saved Iruma; that's why Iruma and Sullivan will take her side personally if something happens. Now, we will have another teacher in Babyls Academy.
Many fans have also estimated that the Six Fingers has some sort of plan to revive Delkira. According to them, he is in eternal sleep, and before it, he commanded Sullivan and other Great demons to search for a new demon king. That's why no one wants to become the next king because their role is to search for a new one. However, Amduscias Poro and others don't know about it. That's why they are revolting against them.
---
Iruma kun Chapter 264 Release Date
Iruma kun Chapter 264 will officially release next week on August 23, 2022. However, the raw scans will surface in the next week as the manga is on break. It will be incredible to witness how everyone will react to Shiida's action.
---
Where to read Iruma kun Chapter 264
Iruma kun Chapter 264 will be available on various private websites and YouTube channels in English translation on August 23, 2022. Fans have to wait for a week to get the latest chapter. We will be back with another post. Till then, stay tuned with us and read the articles below.
---
Do small things with great love.
Follow us on Twitter for more post updates.
Also Read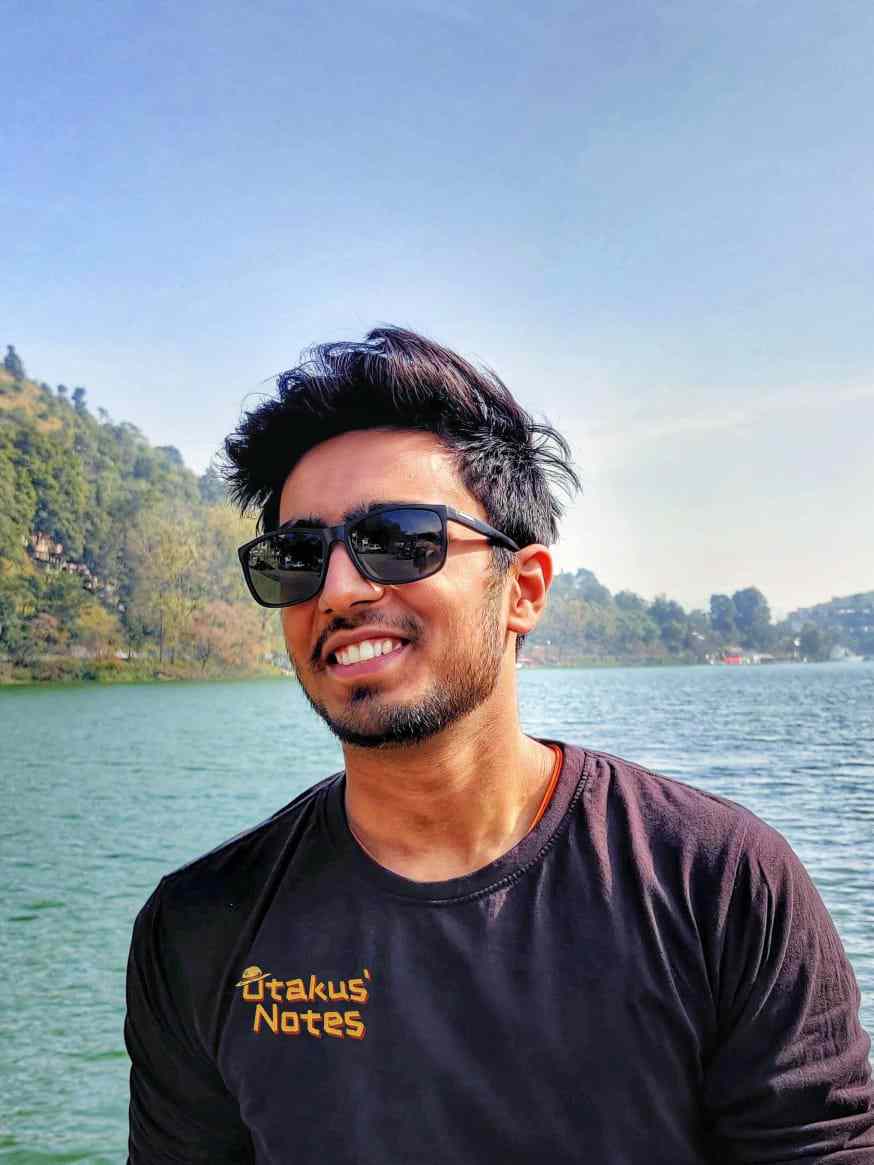 Engineering edified me dreams' propelling. And being an Otaku, a superlative dream of mine engulfs experiencing anime to its deepest quintessence and inditing my perspective towards it. Ultimately, anime blogging carved a path towards my desire and made me stand up to you.