Last updated on September 7th, 2022 at 02:18 pm
This post is updated based on new information.
Another unexpected chapter was released this week, where we witnessed the winner of the Heart Breaker competition. Team Asmodeus was the first winner, but later on, Allocer unveiled that there was one more winner. He saved one balloon of Jazz's junior, and Team Andro was also a winner. Now we have two winners of the Hear Breaker competition. So, what will happen in Iruma kun Chapter 266?
The last chapter was a short but exciting one. We first witnessed everyone's expression after seeing Asmodeus as a winner. Everyone was happy except for Asmodeus because he knew that many students help him to become a winner. And the luck of many students was not in their favor; that's why they got out.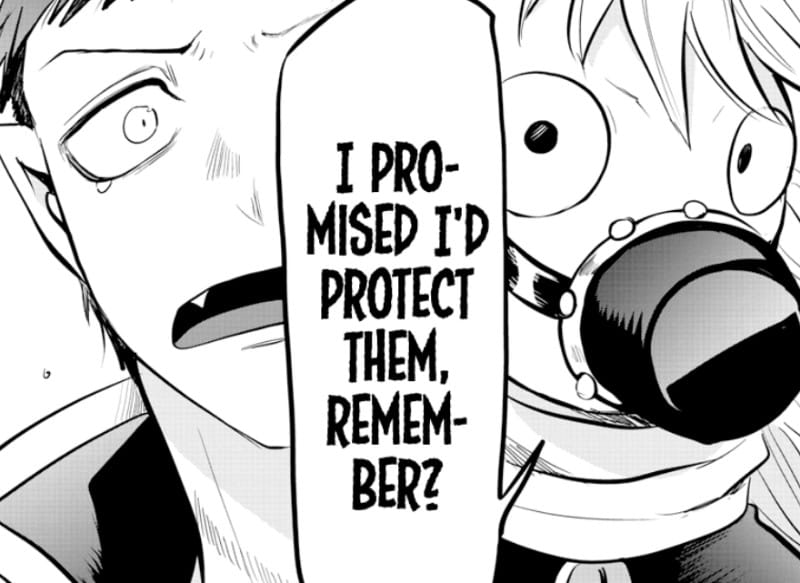 On the other hand, Asmodeus also wanted to be on the side of Iruma and didn't live to be winning alone. Also, his team of first-year students is enjoying themselves. However, Allocer revealed another winner, i.e., Jazz's team. As he promised, he managed to save one heart balloon of Jazz's team student Pemopemo Chimi. Her bloodline ability is to shrink.
So, when Allocer sensed danger from the teacher, he decided to shrink Pemopemo Chimi and put her in his pocket. Ultimately, he kept his promise and led Jazz to win this competition. On the contrary, the teachers are collecting the proof of Atori's infiltration and clearing the remaining mess done by everyone.
Iruma kun Chapter 266 Spoilers
Finally, the confirmed spoilers and raw scans of Iruma kun Chapter 266 are out. The new chapter will show the new rankings of some students.
In the next chapter, we have two demons who are getting ranked up.
Kalego will take the mic to tell them to be quiet and announce the first ranker to be Azz (no surprise there); then, we have a love tri-panel that just warms the hearts.
Then the next one will be Zeze; he will be promoted to rank 3. He will be shocked at first but then recover to his usual self and brag about it to Chima, which got her a little icy.
Then we will witness the panel of Sabnock Sabro. He will look fine and say he won't be left behind as he will rank up next time.
We will also witness Lied, Clara, and Purson recall their unfortunate event in the beginning, where they got utterly wiped out.
Then Kerori and Elizabetta will recall Kalego's words about how they are 1000 years too early to seduce him! Then we will see the panel of Gaap that show what happened to him.
Iruma will notice how inside, everyone must feel the same; they must get stronger to protect those they care about. So when the real enemy appears before them, they will be able to face them right on!
Below are the raw scans of Iruma kun Chapter 266.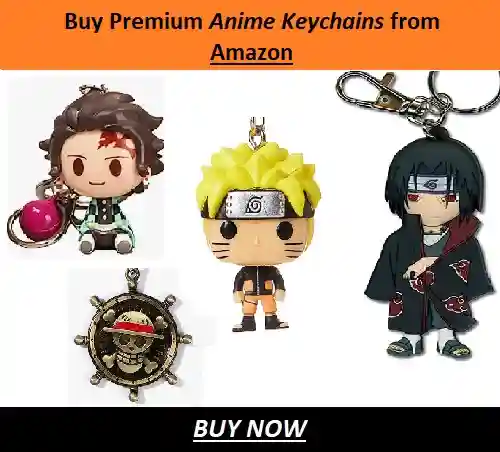 ---
Predictions:
In the next chapter, we will witness the new rankings of the misfit class. Of course, Kalego will be the one who will upgrade them. Presently, Iruma has the highest rank, i.e., He (5). On the other hand, Asmodeus and Jazz have Daleth (4). So, there is a high probability that the ranks of these two will upgrade to He (5). And the remaining students will arrive at Daleth (4). Iruma hadn't done anything significant, so maybe his rank would not fluctuate.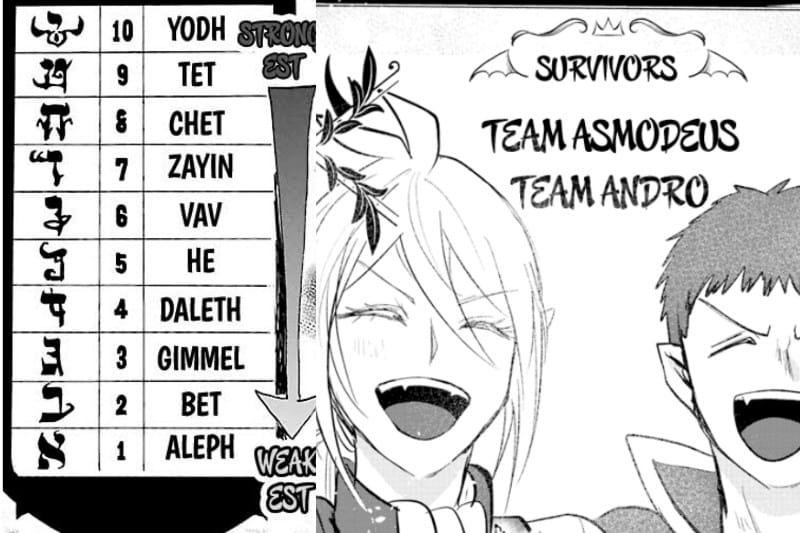 The ones who fought well in the competition were Asmodeus and Sabnock. They gave a tough fight to teachers; however, Sabnock's luck was in his favor, and Atori got him.
The next chapter will also show Sabnock's condition. Presently, he is in bad shape after a tough fight with Atori. That's why he was not there for the celebration.
On the other hand, we will witness Shiida's situation too. After Atori, it is confirmed that Shiida will be put under suspicion. Maybe Border Petrol will put Shiida under arrest for investigation.
Also, there is a possibility that Balam and Kalego will personally investigate Shiida and her motives to save Iruma. Everyone knows that Shiida was the one who saved Iruma from Atori. So, how will everyone investigate her?
---
Iruma kun Chapter 266 Release Date
Iruma kun Chapter 266 will officially release next week on September 5, 2022. The raw scans of Chapter 266 will surface in the next 3-4 days. It will be interesting to witness what will happen in the next chapter and what will be the new rankings.
---
Where to read Iruma kun Chapter 266
Iruma kun Chapter 266 will be available on various private websites and YouTube channels in English translation on September 5, 2022. Fans must wait six more days to get the latest chapter. We will be back with another post. Till then, stay tuned with us and read the articles below.
---
Do small things with great love.
Follow us on Twitter for more post updates.
Also Read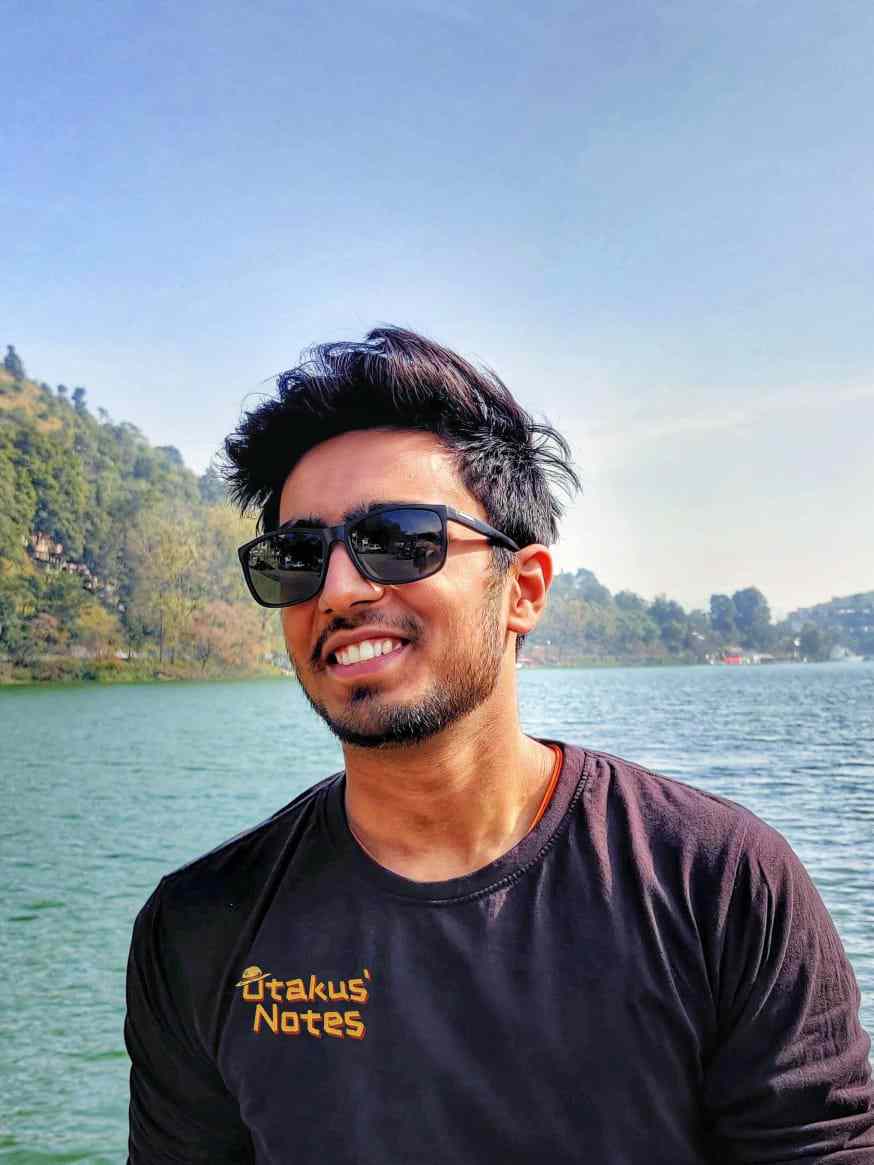 Engineering edified me dreams' propelling. And being an Otaku, a superlative dream of mine engulfs experiencing anime to its deepest quintessence and inditing my perspective towards it. Ultimately, anime blogging carved a path towards my desire and made me stand up to you.