Last updated on July 9th, 2023 at 09:29 pm
There is utter chaos in Babyls at present. Kalego's faith in his older brother is wavering, and Chapter 306 of Iruma-kun is going to show more about Kalego's worries. It seems that Baal's strategy worked, and the crowd is on his side now. Things are not looking well for Iruma, with Narnia and Kirio both after him.
Astaroh and Amaymon express their disbelief over Behemolt's actions and disappointment over Baal's popularity. Though, Shura has been completely won over by Baal after he saved her.
Henri assures them things will be taken care of and wonders where Narnia was during the commotion.
Kalego confronts Narnia about Atori. Narnia's response, however, has left him dissatisfied. He is further baffled when Narnia tells him to stay away from Iruma.
The series is entering one of its biggest arcs, and we cannot wait to see everything unfold. Let's discuss the raw scans for Chapter 306 in the meantime.
---
Iruma kun Chapter 306 Spoilers & Raw Scans
Shura's fascination with Baal is a dangerous one, and it seems that Baal will be getting what he wants. We will be seeing him earning her favor, tipping the balance between the 13 crowns.
Baal will keep in touch with Shura to make use of her. Shura will declare her intention to back up Baal, which will raise some eyebrows amongst the 13 crowns.
Belial and the other Three greats will be definitely not happy with this decision since Shura's backing means Baal's existence will become one that even the Three Greats won't be able to touch.
We will also be seeing more insight into Baal's plans. He is most definitely the one who made Behemolt go crazy. We will also see a flashback of Behemolt under his control. We may even see him praising Behemolt for a job well done after the deviculum is over.
It also looks like Narnia and Baal are colluding together since both of them want a chaotic underworld.
Kalego will try to answer his mounting questions about Iruma by going to him himself. However, it seems too early for Kalego to know Iruma's identity. After exhaustion takes over, Iruma will definitely be too tired to answer any questions.
Azz will ask Kalego not to disturb Iruma after he falls asleep. Kalego will see Iruma's calm expression and calm down.
As Iruma's teacher, it is doubtful that Kalego will be too hard on Iruma. He will start rethinking his feelings toward his brother now that he is suspicious of his brother's actions.
Sullivan or Bachiko may also arrive on the scene to take care of Iruma, especially after all the chaos that happened.
Below are the raw scans
Chapter 306 Raw
by u/Binlingz in DemonSchoolIrumakun
---
Iruma Kun Chapter 307 Release Date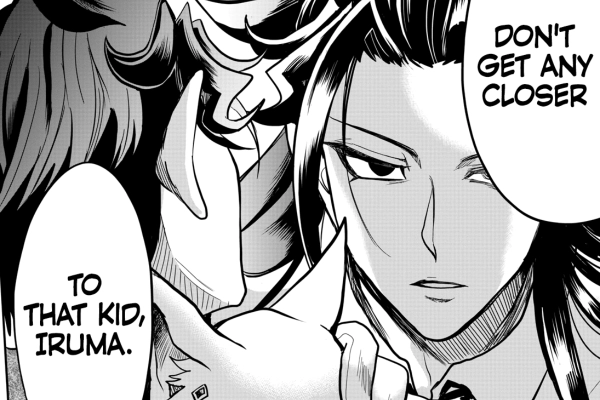 The Japanese version of Welcome to Demon School! Iruma-kun chapter 307 will be released on Thursday, July 6, 2023. The series has been getting weekly serialization in Weekly Shounen Champion since 2017.
The only way to read Iruma-Kun officially is via the Kodansha website or by purchasing official physical copies. After the raws are released though, the chapter will soon find its way to scantalation sites.
---
Do small things with great love.
Follow us on Twitter for more post updates.
Also Read-