Japanese movies are popular for producing some of the finest quality movies. It is well-known for many genres, including anime, period films based on wars, yakuza, films regarding monsters, pink, and horror films.
It's been decades since movies have been made about vampires. But Japanese films add their own flavor to it, making it worth watching. It's a treat to watch for those in the audience who are into vampires and want to explore their realm.
Top 10 Japanese Vampire Movies To Watch
10. Blood
| | |
| --- | --- |
| IMDb Ratings | 4.8 |
| Theme | Gore, Supernatural, Action, Horror/ Martial Arts |
| Duration | 85 minutes |
Blood is a Ten Shimoyama film, released on April 29th. The original title of the 2009 movie was Buraddo.
The film follows a complicated story. It begins when a murder occurs at Miyako Rozmberk's manor of a maid. Hoshino is in charge of dealing with the investigation. Miyako is a vampire who is an inviting mistress.
The case hints at Ukyo, who is also a vampire turned by Miyako, being responsible for the crime. But before Hoshino tries to move forward, Miyako takes control of him. It only starts the combat between Hoshino and Ukyo to win over the chance of living with Miyako forever.
---
9. Vampire
| | |
| --- | --- |
| IMDb Ratings | 5.2 |
| Theme | Drama, Horror, Thriller |
| Duration | 118 minutes |
Vampire is a 2011 film directed by Shunji Iwai and released on January 22nd. It is the first English movie Shunji has directed.
The film is about a man named Simon, who is a biology school teacher. He considers himself a vampire and looks for suicidal women. One day, a woman gets deceived by him and ends up becoming Simon's victim.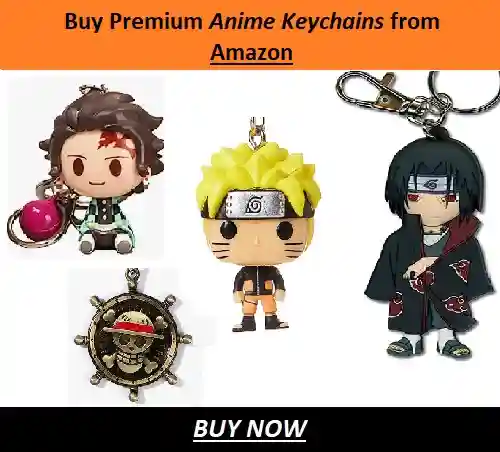 ---
8. Blood: The Last Vampire
| | |
| --- | --- |
| IMDb Ratings | 5.3 |
| Theme | Action, Horror |
| Duration | 91 minutes |
Blood: The Last Vampire was created under the direction of Chris Nahon and released in Japan and other Asian countries on May 29th. The live-action 2009 film came out in the United Kingdom on June 26th.
The movie was an adaptation of the anime film made by Production I.G. under the same name. Blood: The Last Vampire follows the story of a secret government agent, Saya. She is a blend of half-vampire and half-human.
The agency she works for chases and annihilates full-blooded vampires. They aim to eradicate the most robust vampires, which are Onigen, completely. One of Saya's classmates, whom she met in her military school, turns out to be the demon.
---
7. Vampire in Love
| | |
| --- | --- |
| IMDb Ratings | 5.3 |
| Theme | Vampire |
| Duration | 102 minutes |
Koisuru Vampire, popularly known as Vampire in Love, was directed by Mai Suzuki and hit screens on April 17th. The 2015 film was somewhat different from other vampire-based movies in that it focused more on romance.
Vampire in Love is a story about a simple girl named Kiira. She appears to be normal, just like others, but she is a vampire. It is a fact that she has been hiding even from Tetsu, her first love.
However, when she was 12, Kiira's parents died, and she had to move in with her relatives. And that's when she loses touch with Tetsu. But they meet again after eight years at a bakery where Kiira is a part-time worker.
---
6. Yakuza Apocalypse
| | |
| --- | --- |
| IMDb Ratings | 5.5 |
| Theme | Action, Fantasy-Yakuza |
| Duration | 115 minutes |
Yakuza Apocalypse is a Takashi Miike 2015 film that came out on June 20th. The movie's plot addresses Akira, who draws a lot of inspiration from Gento Kamiura, a powerful yakuza vampire. Gento is a bloodsucking boss who has never died, even after being attacked quite a lot of times. He is given the moniker of an invisible person.
Akira decided to join the yakuza world, but the associates there failed to meet his expectations. They act differently towards him as if he is a fool.
The film was well-received by the audience.
---
5. Vampire Stories: Brothers
| | |
| --- | --- |
| IMDb Ratings | 5.7 |
| Theme | Action, Drama, Supernatural |
| Duration | 94 minutes |
Vampire Stories: Brothers was a Hikaru Gotō film that hit the screen on October 8th. The 2011 movie centers on Sei being left with two choices: to choose his older brother Ai's side, who comes back after going missing, or to pick his step-sister, Midori.
A disaster occurs when Midori and Sei's university friends are killed ruthlessly. Ai, after his return, discloses to Sei the truth behind the killing and that he is also a pure-blood vampire, and soon, at the age of 20, he will turn one. Sei has to decide between Ai and Midori: to carry on with life or to die.
---
4. Vampire Girl vs. Frankenstein Girl
| | |
| --- | --- |
| IMDb Ratings | 5.7 |
| Theme | Gore |
| Duration | 85 minutes |
Vampire Girl vs. Frankenstein Girl was released in August 2009 under the direction of Yoshihiro Nishimura and Naoyuki Tomomatsu. It was an adaptation of the manga under the same name as the movie, written by Shungiku Uchida.
The film focuses on a love triangle and how one vampire, Monami, and a girl, Keiko, transform into Frankenstein monsters who fall for the same guy, Mizushima. Even he turns into a half-vampire after receiving a choco spiked with Monami's blood. Things get worse when they start to pursue Mizushima.
---
3.
Goke, Body Snatcher from Hell
| | |
| --- | --- |
| IMDb Ratings | 6.1 |
| Theme | Science, Fiction, Horror |
| Duration | 84 minutes |
Goke, Body Snatcher from Hell was made under the direction of Hajime Sato and released on August 14th. Gokemidoro, a tokusatsu series created in 1967, was used as the basis for the 1968 film.
The movie's story begins when a plane crashes at a secluded location. And the passengers who survive get terrified when strange-looking critters attack them. Their prey ends up turning into vampires who suck blood.
---
2. Moon Child
| | |
| --- | --- |
| IMDb Ratings | 6.2 |
| Theme | Science, Fantasy, Horror, Action |
| Duration | 120 minutes |
Moon Child was a 2003 movie directed by Takahisa Zeze and released on April 19th. The film narrates the story of a group of childhood friends who become criminals. One of the members, Shō, met a vampire named Kei during the theft.
Kei becomes part of the group. But a rift starts to occur in their close bonding. The reason is the girl they both have feelings for.
Moon Child is available in three more languages: English, Mandarin, and Cantonese.
---
1. The Vampire Doll
| | |
| --- | --- |
| IMDb Ratings | 6.6 |
| Theme | Horror |
| Duration | 71 minutes |
The Vampire Doll was released on June 4th, in the middle of 1970, under Michio Yamamoto's direction. The story revolves around a guy named Kazuhiko, who went missing after paying a visit to her girlfriend, Yuko.
Kazuhiko's sister and her fiancé think something is fishy about his disappearance. They start digging up the truth and end up discovering terrifying secrets.
---
Conclusion
It doesn't matter if these movies did well or not, but they are definitely a must-watch for people interested in vampire movies. You will find different themes in them, taking up the completely diverse topic of vampires and giving them a different perspective.
---
Do small things with great love.
Follow us on Twitter for more post updates.
Also Read:
Just a person who invests her time mostly updating herself with the news surrounding the Korean, Thai, and Japanese entertainment industries or watching K-dramas, Thai, and Japanese dramas. Her interest in and knowledge of them encourages her to write about them. Writing is her peace in this chaotic world.