Vampires have become a prominent part of the industry. Many films and television series were made about them, showing how cunning, witty, speedy, and, most significantly, how gorgeous they are.
We have seen movies focusing mainly on male vampires, but actresses have taken up the role of portraying one; they left everyone speechless. They have shown the side of vampires; the male actors couldn't. And we are here to praise them for their admirable performance.
Let's look at the hottest vampire actresses in movies and get hooked on them.
15 Hottest Vampire Actresses In Movies
1. Kristen Stewart
| | |
| --- | --- |
| Movie Name | Bella Swan |
| Movie | The Twilight Saga: Breaking Dawn |
| Age | 33 years |
| Nationality | American |
It's impossible not to mention Bella Swan's name while discussing vampires. Kristen Stewart took on this role and made the whole world fall for her. Robert and her chemistry sparked to the extent that the audience wanted them to end up together. But their relationship didn't work for long. Stewart received honorable awards for her performance on other projects as well.
Kristen went on to appear in numerous films since her debut and worked on television series and music videos as well. You might have seen her movies like Snow White and the Huntsman, Adventureland, Equals, and Spencer. Stewart's acting skills were often praised by everyone.
---
2. Kate Beckinsale
| | |
| --- | --- |
| Movie Name | Selene |
| Movie | Underworld: Evolution |
| Age | 50 years |
| Nationality | English |
Kate literally owned the Underworld franchise. You cannot imagine it without her. She has always taken up the challenge of playing versatile characters in her acting career. Beckinsale has acted in action, thriller, horror, romance, and comedy films and has not ruled out working in period dramas as well.
The English actress is well-known for her roles in Emma, Serendipity, The Aviator, Whiteout, Snow Angels, Everybody's Fine, The Widow, and Guilty Party. She is ready to release more work in the upcoming years.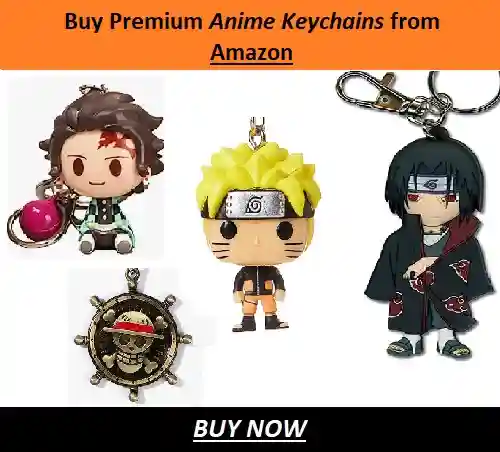 ---
3. Salma Hayek
| | |
| --- | --- |
| Movie Name | Santanico Pandemonium |
| Movie | From Dusk Till Dawn |
| Age | 57 years |
| Nationality | Mexican-American |
The character of Santanico remains one of the most memorable and ferocious in history. The Mexican-American actress has earned several reputable awards for her glorious acting skills. Salma has appeared in movies such as Dogma, Frida, The Hitman's Bodyguard, House of Gucci, and In the Time of the Butterflies.
Hayek has worked in many commercials and was named on the list of the world's most powerful and influential people. Other than doing television series and films, Salma has been featured in some of the most prominent magazines out there.
---
4. Tilda Swinton
| | |
| --- | --- |
| Movie Name | Eve |
| Movie | Only Lovers Left Alive |
| Age | 62 years |
| Nationality | British |
Swinton has enjoyed one of the most successful careers in the industry. She has worked on some of the massive hit films and received accolades for it.
The seasoned actress Tilda is known for starring in Edward II, The Deep End, Young Adam, Julia, We Need to Talk About Kevin, The Grand Budapest Hotel, The French Dispatch, and Asteroid City. She has played an important part in contributing the best work in the industry and gained fame in such a short time. And Tilda deserves all the awards for her performances.
---
5. Debby Ryan
| | |
| --- | --- |
| Movie Name | Blaire |
| Movie | Night Teeth |
| Age | 30 years |
| Nationality | American |
It was a fun experience to watch Debby play the role of a vampire in the 2021 film Night Teeth. She gets to work on interesting projects that eventually help her earn notoriety.
Some of Ryan's famous works include The Suite Life of Zack and Cody, Jessie, Horse Girl, Insatiable, and Velma. Along with acting, Debby ventured into singing and did well there.
---
6. Lucy Fry
| | |
| --- | --- |
| Movie Name | Zoe |
| Movie | Night Teeth |
| Age | 31 years |
| Nationality | Australian |
Lucy was another actress from Night Teeth to portray the character of a vampire. She is known for playing many fictional characters in her acting field.
Elizabeth Fry has appeared in numerous movies and worked on television, including Lighting Point, Vampire Academy, Wolf Creek, Bright, and 11.22.63. She has received plaudits for playing these characters so naturally and convincingly.
---
7. Jessica Paré
| | |
| --- | --- |
| Movie Name | Jennifer |
| Movie | Suck |
| Age |  42 years |
| Nationality | Canadian |
Jennifer was not a pleasing-looking vampire, but definitely vicious. The movie was released in 2009 and instantly got a nomination for Best Female Film Performance for the role.
Jessica is a Canadian actress known for her work in Stardom, Hot Tub Time Machine, Mad Men, Brooklyn, and SEAL Team. After getting a role in the 2000 independent film Stardom, Paré was ranked among the 25 Most Beautiful People and became the It Girl in the Canadian film industry.
---
8. Anne Parillaud
| | |
| --- | --- |
| Movie Name | Maria |
| Movie | Innocent Blood |
| Age | 63 years |
| Nationality | French |
The audience still remembers the popularity Innocent Blood received following its release. And the principal reason behind the success was Anne, who effortlessly played the role of Maria, a vampire. Even after years of the film's release, viewers couldn't stop praising and comparing her with other actresses' vampire characters.
Parillaud acquired international renown for portraying the role of Nikita in La Femme Nikita. But she has acted in around 30 films, such as Girls, Frankie Starlight, The Man in the Iron Mask, Deadlines, Une vieille maîtresse, and What the Day Owes the Night.
---
9. Charlotte Ayanna
| | |
| --- | --- |
| Movie Name | Tatiana |
| Movie | The Insatiable |
| Age | 46 years |
| Nationality | Puerto Rican-American |
Charlotte portrayed the role of Tatiana, one of the hottest vampires, in the 2006 film The Insatiable. Miss Teen USA was born in San Juan, Puerto Rico, on September 25. After winning the pageant, Ayanna starred in many television shows and films, including Jawbreaker, Dancing at the Blue Iguana, Training Day, Beverly Hills, 90210, Love the Hard Way, Entourage, and Entourage.
---
10. Leonor Varela
| | |
| --- | --- |
| Movie Name | Nyssa Damaskinos |
| Movie | Blade II |
| Age | 50 years |
| Nationality | Chilean born |
Leonor, as Nyssa, is undoubtedly one of the fiercest and hottest vampires to ever exist. The more you see her, the hotter she looks. The Blade franchise was fortunate to have her.
Varela was born in Chile, and she made her debut in the 1995 film Pony Trek. She has been a part of numerous films and television series, such as Cleopatra, Tic Tac, Texas Ranger, Arrested Development, Innocent Voices, Captive, Alpha, Monsterwolf, and Lethal Weapon.
---
11. Angie Everhart
| | |
| --- | --- |
| Movie Name | Lilith |
| Movie | Bordello of Blood |
| Age | 54 years |
| Nationality | American |
You might not hear people giving reviews about the 1996 film Tales From the Crypt Presents: Bordello of Blood, but they would mention how impressive and stunning Lilith was. Angie played the merciless vampiress Lilith. She was once ranked among the 100 sexiest women.
Everhart has acted in films such as Jade, Bare Witness, Payback, and Take Me Home Tonight.
---
12. Rhona Mitra
| | |
| --- | --- |
| Movie Name | Sonja |
| Movie | Underworld: Rise of the Lycans |
| Age | 47 years |
| Nationality | British |
After Kate's character as Selena in The Underworld franchise, who took all the spotlight, it was not an easy job for another character to grab the attention. But Rhona Mitra made it happen. Though not completely, at least she is still remembered by the audience.
Rhona has worked in quite a lot of movies and television series like The Practice, Doomsday, Strike Back (2 and 3 seasons), Game Over, Man!
---
13. Kristanna Loken
| | |
| --- | --- |
| Movie Name | Rayne |
| Movie | BloodRayne |
| Age | 43 years |
| Nationality | American |
When you have a smoking-hot vampire, who cares what she's going to do with you? Kristanna, as Rayne, was the best choice Uwe Boll made in his life and also the best thing about the film BloodRayne. Rayne was a dhampir, a breed of human and vampire. She was seen doing kickass action sequences in the movie and creating mayhem.
Loken is known for her appearances in numerous television series and films, including Bounty Killer, Terminator 3: Rise of the Machines, Burn Notice, and Painkiller Jane.
---
14. Monica Bellucci
| | |
| --- | --- |
| Movie Name | Dracula's Bride |
| Movie | Bram Stoker's Dracula |
| Age | 58 years |
| Nationality | Italian |
Who wouldn't want to get bitten by the hottest vampire? Monica portrayed the bride of Dracula in the 1992 film Bram Stoker's Dracula. She was treacherous yet oppressive and irresistible. Monica was ranked in several lists, such as most beautiful woman in the world, sexiest star, most beautiful woman in the film, and sexiest woman.
After a striking modeling career, she embarked on her acting journey. Bellucci has a knack for selecting the best scripts. She starred in The Apartment, Malèna, Brotherhood of the Wolf, Irréversible, Spectre, and The Matrix Revolutions.
---
15. Aaliyah
| | |
| --- | --- |
| Movie Name | Akasha |
| Movie | Queen of the Damned |
| Age | – |
| Nationality | American |
Aaliyah Dana Haughton played the character of Akasha, an undisputable queen of all vampires. Akasha was powerful, atrocious, and intimidating. Yet she was the most enticing of all. She can make you feel chills down your spine.
Aaliyah created an equally huge impact on the music industry. She was given the titles of Queen of Urban Pop and Princess of R&B. Her songs were always on the Billboard Hot 100.
Some of Dana's hit albums include I Care 4 U, One in a Million, Aaliyah, and Ultimate Aaliyah. Before she died, Dana had appeared in movies and television shows such as Star Search, All That, and Romeo Must Die.
---
Conclusion
These actresses have much more to offer, but their vampire characters hit differently. It was like they were meant to play them. No matter how many times we see them on screens sporting the vampire look, we always applaud them for their praiseworthy performance.
These actresses didn't leave any chance to engrave the audience with their astonishing acting skills, and they made them a part of their unforgettable memories.
---
Do small things with great love. 
Follow us on Twitter for more updates.
Also Read
Just a person who invests her time mostly updating herself with the news surrounding the Korean, Thai, and Japanese entertainment industries or watching K-dramas, Thai, and Japanese dramas. Her interest in and knowledge of them encourages her to write about them. Writing is her peace in this chaotic world.