The most bizarre fight of Jujutsu Kaisen has fans scratching their heads wondering what's about to happen next. The last time, Kenjaku showed that he's not one to backtrack, even if it's silly comedy. This week, Takaba has the chance to redeem himself after regaining his passion for comedy in the previous chapter. Now, let's see what we're about to get in the upcoming chapter with Jujutsu Kaisen Chapter 242 spoilers and raw scans.
Jujutsu Kaisen Chapter 242 Spoilers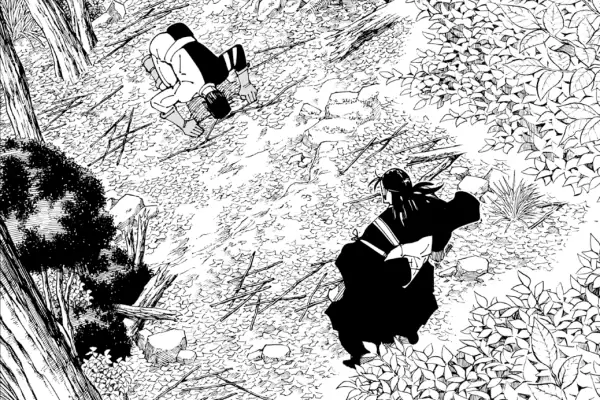 The spoilers of Jujutsu Kaisen Chapter 242 report that the title of the new chapter is "Stupid Survivor ~ Rise Up!!" The chapter continues with the fight between Kenjaku and Takaba.
Jujutsu Kaisen Chapter 242 starts with Kenjaku summoning a Special Grade Curse, Akuro Ouohtake, to use against Takaba. But the curse is instantly defeated by a speeding truck conjured by the comedian.

In the running scenario, Takaba is the driver of the truck while Kenjaku comes as one of the police officers. Takaba is made to do an alcohol test but the fish inside the bag is already dead. So, next, the duo appears as two doctors trying to save the fish's enlarged body in a hospital.

The ridiculousness continues as Kenjaku shocks Takaba with defibrillators and later dresses as a nurse to cheer the comedian. 

When the duo is back to their original forms and playing rock-paper-scissors, Kenjaku realizes that Takaba's Cursed Technique not only materializes his imagination into reality but also affects the imagination of his opponent and uses it to solidify his own imagination.

The duo then plays a quiz game which soon changes into a street where a car is speeding towards a passing cat. When Takaba goes to save the cat, it turns out to be Kenjaku, and the comedian is hit instead.

Then they play with water which suddenly changes into Fanta. Among this chaos, Kenjaku realizes that while these numerous scenarios are only simulations for Takaba, Kenjaku is actually being damaged. If this goes on, he'll lose.

Kenjaku also realizes that to stop this, Takaba's desire for true comedy must be fulfilled. The chapter ends with the duo all suited up and entering the stage for a performance.
---
Jujutsu Kaisen Chapter 242 Raw Scans
CAPÍTULO 242: SOBREVIVENTES IDIOTAS – VOE ALTO!

TRADUZIDO: JP-BR 🇧🇷📷#jjk242 #jjk242spoilers #JujutsuKaisen242 #Kaisenbackup pic.twitter.com/E9XxzhN91v

— Kaisen Backup (@Kaisenbackup) November 15, 2023
Kenjaku's "Special Grades" aren't special grading as well as he'd like 💀#jjk242spoilers pic.twitter.com/VWYGhMwJyc

— Andy 💮 (@Dynamic_Weeb) November 15, 2023
Takaba: Não posso beber Fanta
Kenjaku: pq ?
Takaba: meu p4u levanta
O cinema vai a loucura com esse diálogo #jjk242spoilers pic.twitter.com/6IIksLO4Ni

— Antônio D. Xavier (@antonio66xavier) November 15, 2023
---
Jujutsu Kaisen Chapter 242 Release Date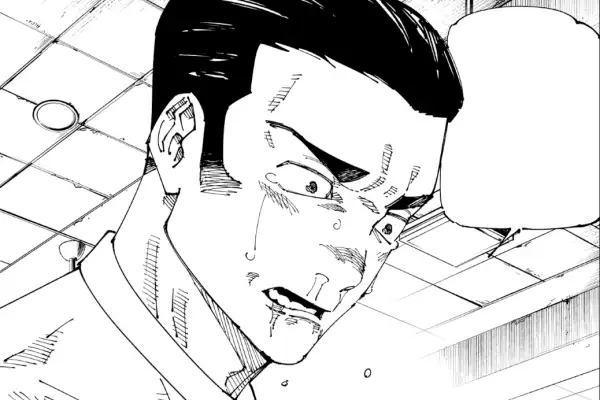 This week's Chapter 242 of Jujutsu Kaisen is scheduled to be released on Sunday, November 19, 2023. We recommend the fans read the official English translation of the chapter on Manga Plus and Viz Media, the official platforms of Shueisha. The chapter will be available on those platforms from November 19 onwards.
However, the exact time the upcoming chapter will come out will vary in different time zones around the world because of the time difference. If you're looking for the exact time Jujutsu Kaisen Chapter 242 becomes available in your particular time zone, look no further. 
Here is the schedule of the release time of Jujutsu Kaisen Chapter 242 in various time zones:
Pacific Standard Time: 7 AM, Sunday, November 19, 2023
Eastern Standard Time: 10 AM, Sunday, November 19, 2023
Greenwich Mean Time: 3 PM, Sunday, November 19, 2023
Central European Time: 4 PM, Sunday, November 19, 2023
Indian Standard Time: 8.30 PM, Sunday, November 19, 2023
Philippine Standard Time: 11 PM, Sunday, November 19, 2023
Japanese Standard Time: 12 AM, Monday, November 20, 2023
Australia Central Standard Time: 12.30 AM, Monday, November 20, 2023
According to the spoilers of Jujutsu Kaisen Chapter 242, there will be no break next week. So, Chapter 243 can be expected to drop on November 26, 2023. In case there is a change to this schedule, you'll find the update on Otakus' Notes, so remember to stay tuned with us.
---
Do small things with great love.
Follow us on Twitter for more post-updates. 
Also Read
Anamika loves words and stories and putting them to pages. She also loves anime, manga, books, movies and everything fantasy. She has been a fan of anime since childhood and her admiration for it only grew with years. Her passion for writing is even more elevated by writing about the things she loves.