Last updated on June 16th, 2022 at 08:39 pm
Finally, Kengan Omega Chapter 162 revealed the names of all the fighters in the Berserker Bowl Tournament. In the tournament, there are a total of eight pools, from Pool A to Pool H, and each Pool has four fighters.
Berserker Bowl rules state that during the Preliminary League, each fighter will have to fight all opponents in his Pool with one match every two weeks. The winning fighter of each Pool will enter the championship.
It means there will be eight winner fighters from each Pool that will enter the Berserker Bowl Championship. The estimated time span of the Preliminary League will be four weeks. Below we have a list of all the fighters that have participated in the Berserker Bowl.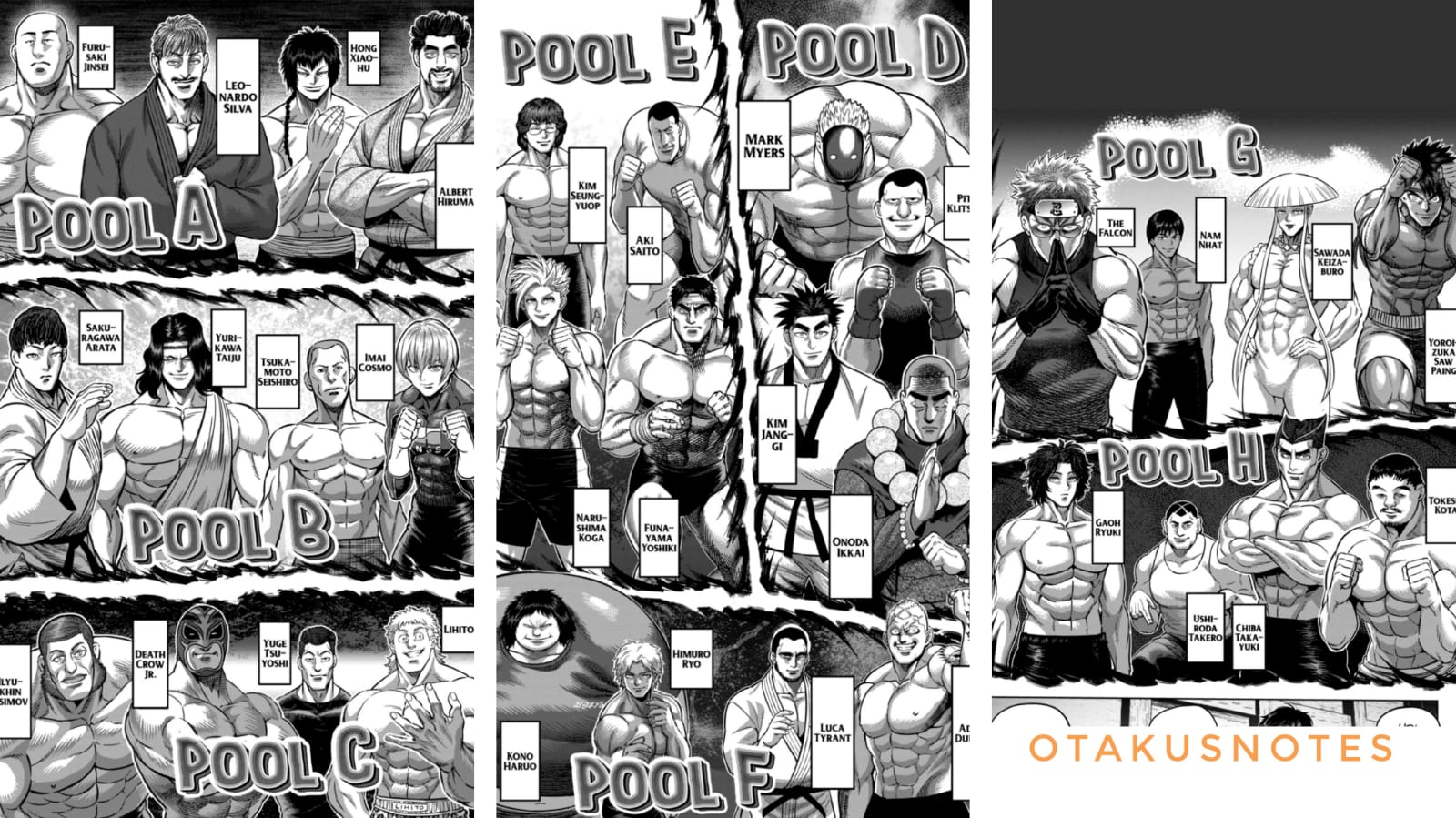 Pool A
Furusaki Jinsei
Leonardo Silva
Hong Xiaohu
Albert Hiruma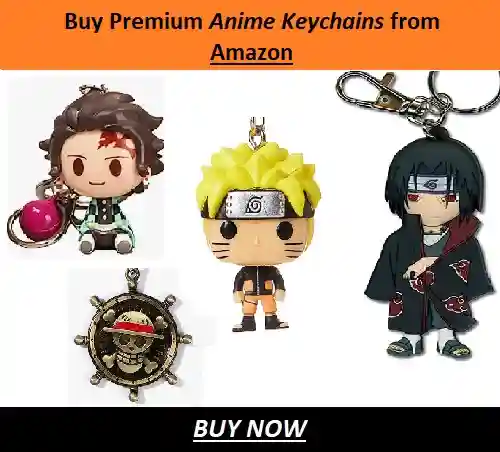 Pool B
Sakuragawa Arata
Yurikawa Taiju
Tsukamoto Seishiro
Imai Cosmo
Pool C
Ilyukhin Asimov
Death Crow Jr.
Yugetsu Yoshi
Lihito
Pool D
Mark Myers
Pitali Klitschko
Kim Janggi
Onoda Ikkai
Poo E:
Kim Seungyuop
Aki Saito
Narushima Koga
Funayama Yoshiki
Pool F
Adam Dudley
Luca Tyrant
Himuro Ryo
Kono Haruo
Pool G
The Falcon
Namnhat
Sawada Keizaburo
Saw Paing
Pool H
Gaoh Ryuki
Ushiroda Takero
Chiba Takayuki
Tokeshi Kota
Here is the name of all the fighters that have participated in the Berserk Bowl. Now let's get back to the chapter.
Kengan Omega Chapter 162 showed Ohma and Akiyama Kaede together, who have arrived to witness Koga's first match against Funayama Yoshiki. Funayama Yoshiki is a next-generation hybrid wrestler whose fighting style is shoot wrestling. So, how will Koga, the Fist Eye respond against this hybrid wrestler?
Kengan Omega Chapter 163 Spoilers
Kengan Omega Chapter 163 will begin with the continuation of the fight between Narushima Koga and Funayama Yoshiki. They both are powerful fighters of the next generation. On one side, Koga has made his name in both Kengan and Purgatory under the Supernova, one of the most talented fighters.
Even we have seen how much he has improved under the training of various big fighters like Ohma, Agito, Rolón, and many more. Presently he overwhelmingly defeated Xia Ji, who is also a very talented martial artist. There is no doubt that Koga will win his first-round against Funayama Yoshiki.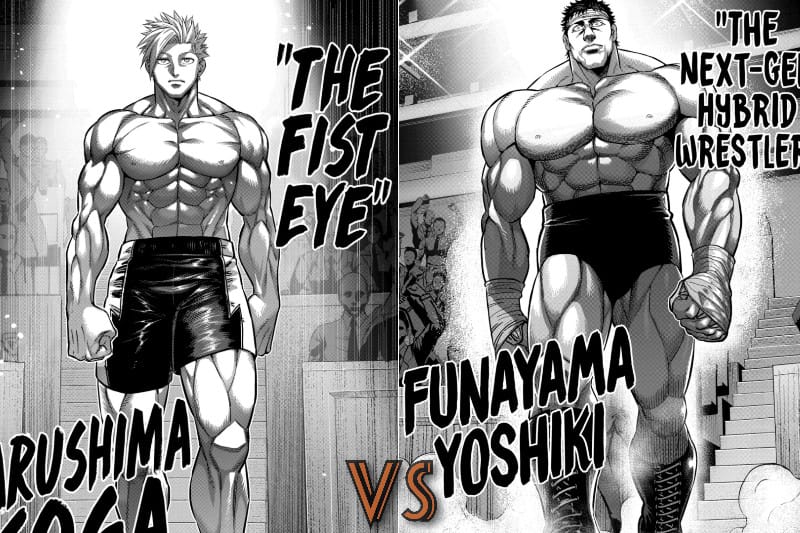 On the other side, it will be very interesting to witness some new techniques by Funayama Yoshiki. He is a hybrid wrestler who is an expert in Shoot Wrestling. It is a fighting style that originated in the 1980s, based on pro wrestling but with actual combat in mind. In Shoot wrestling, a fighter can also use long-range techniques like kicking. It will be tough for Koga to overpower this hybrid wrestler.
The most important thing unveiled in the chapter is Nogi's role in Berserker Bowl. He has assigned a task to Kaede to ensure Ohma will not enter the fight. According to Nogi, Tournament isn't on the level of KAT; that's why Kaede has to dissuade Ohma if he is interested in entering. Maybe Nogi has some more significant tasks for Ohma. So now the first fight has begun under Kengan rules, which means the fighter must eliminate his opponent to win.
---
Kengan Omega Chapter 163 Release Date
According to the official, there is no hiatus next week. Therefore, Kengan Omega Chapter 163 will release next week on June 15, 2022. Fans have to wait till next Wednesday to read the continuation of the fight between Koga and Yoshiki.
---
Where to Read Kengan Omega Chapter 163
Fans can read Kengan Omega Chapter 163 officially on Wednesday when the chapter gets released. You can follow either Kengan Omega's official website or private websites like comikey to read the latest chapter. We will be back with more articles on the Kengan series. Till then, stay tuned with us and read the articles below.
---
Do small things with great love. 
Follow us on Twitter for more post-updates.
Also Read: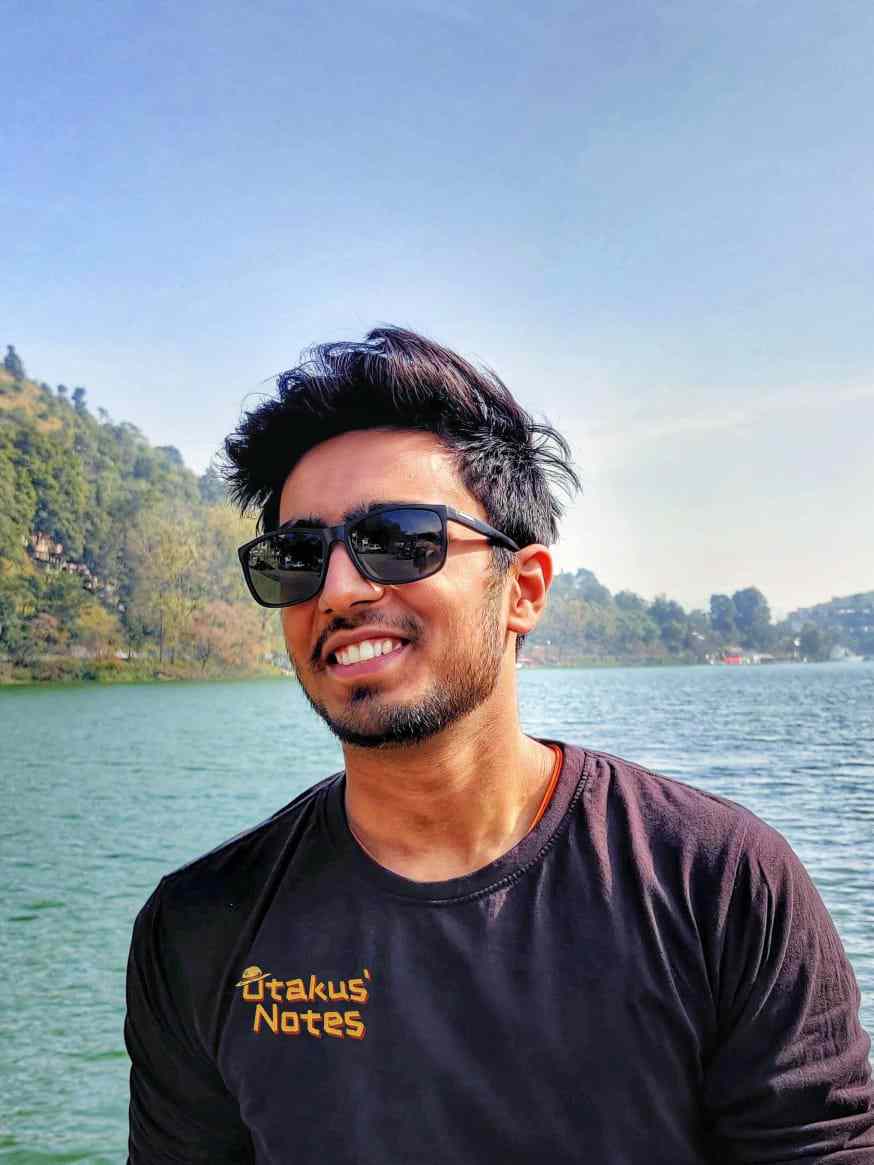 Engineering edified me dreams' propelling. And being an Otaku, a superlative dream of mine engulfs experiencing anime to its deepest quintessence and inditing my perspective towards it. Ultimately, anime blogging carved a path towards my desire and made me stand up to you.