Last updated on February 22nd, 2022 at 11:45 am
Kengan Omega is the continuation of the Kengan Ashura series written and illustrated by Sandrovich Yabako and Daromeon, respectively.
In Kengan Ashura, we have already witnessed the fighting style and strength of all the fighters. Every fighter has some exceptional talent, technique, or strength to be selected for the tournament.
However, only one can be the winner, and the one on the top was the Kuroki Gensai, the Devil Lance. Afterward, everyone retired and moved to their respective places for the intense training.
Now, after two years, they all gather, but this time not to witness who is the strongest Kengan fighter but to take down the Purgatory Gladiators.
Purgatory is also an organization that conducts underground martial arts in Japan like Kengan, founded by Toyoda Idemitsu.
For many years, Purgatory has gained too much momentum that now it has surpassed even the Kengan Association.
That's why Toyoda decided to take Kengan Association under him to become the most significant organization in Japan.
For this, a tournament has begun where the 13 strongest Purgatory Gladiators will fight against the 13 selected Kengan fighters.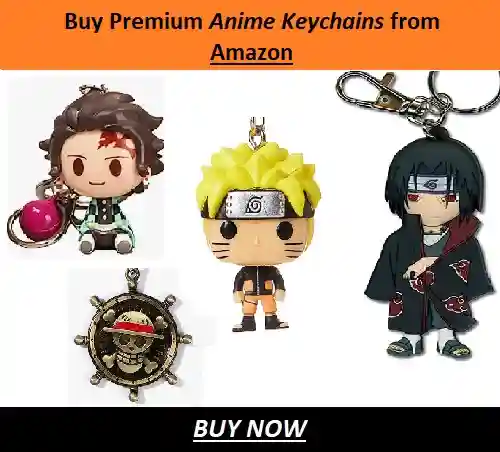 Whosoever wins this tournament with the lead will take another's organization. To surpass Purgatory Gladiators, Nogi and Yamashita selected the 13 most potent Kengan fighters. But unfortunately, Kuroki Gensai, the winner of the KAT, refused to fight.
Here, in this article, we will discuss the ranking of the Top 13 Strongest Kengan fighters who were selected to fight against the Purgatory Gladiators under the Purgatory Rules.
Best 13 Strongest Kengan Fighters in Kengan Omega Ranked-
13) Lihito, The Superman-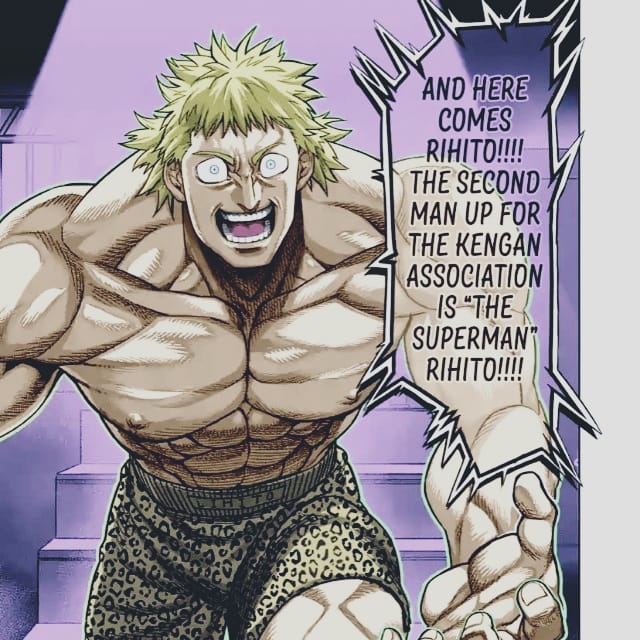 It was unexpected that Lihito was also chosen for the Purgatory tournament. He was one of the weakest fighters in the KAT.
But, after getting defeated by Kuroki Gensai in the first round, he went and trained Kaiwan Style under him. He has remarkably improved his fighting style.
Not only this, but he also learned how to remain calm during the fights and when to use his trump card, Razor's Edge. He gave a tough fight to Falcon (A tier Purgatory Gladiator).
owever, in the end, he got defeated by Falcon's poison technique. Falcon won on the close call, but his condition became worse due to take on Lihito's Razor's Edge. No wonder, Lihito has become much more robust in the Omega series.
---
12) Ohkubo Naoya, The King of Combat-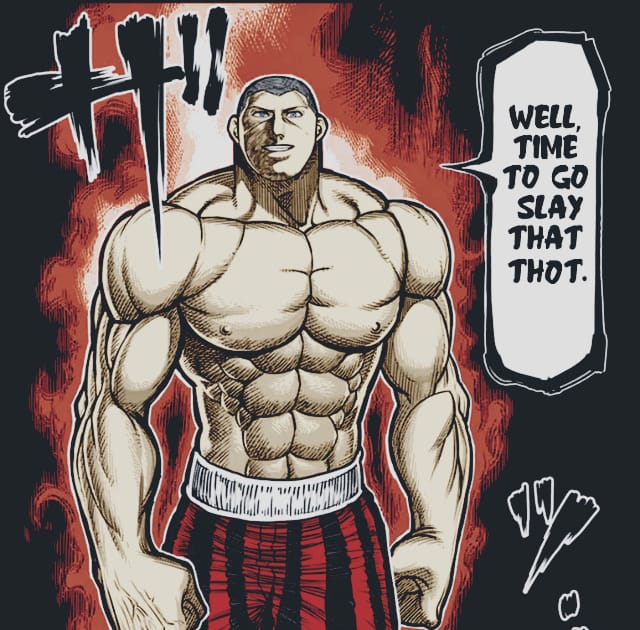 There is no doubt that Ohkubo Naoya, the King of Combat, was also selected for this tournament. In the KAT, he got knocked by Kanoh Agito, the Fang.
But Kanoh had to evolute to defeat him because, in a typical fight, he was overwhelming him. Ohkubo is an expert in both boxing and wrestling, which makes him the best martial artist.
His trump card is his endurance and change in techniques in between the fights. In a one-on-one fight, he can knock down Lihito; that's why he is placed at 12th position.
---
11) Gaoh Ryuki, The Dragon King-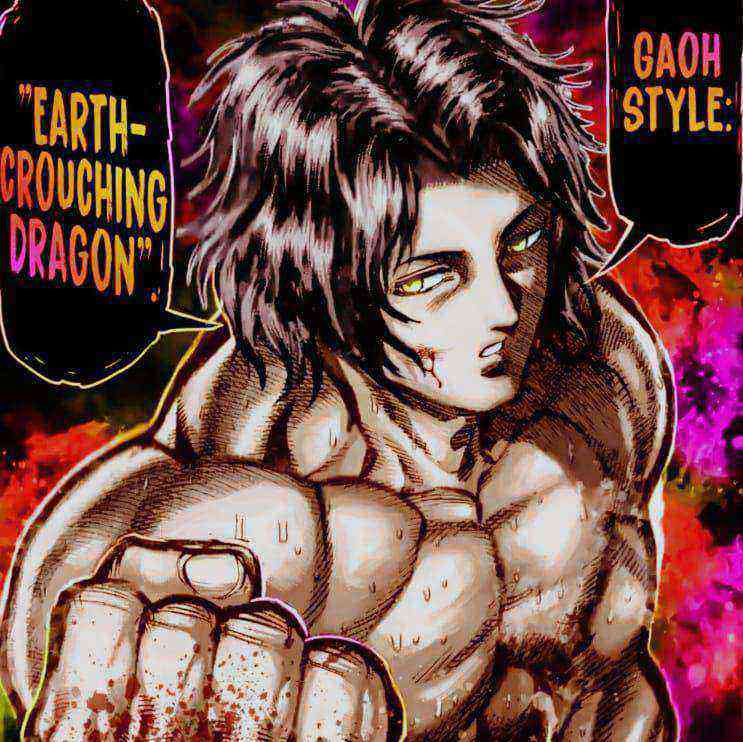 One of the protagonists of the Omega series, Gaoh Ryuki, who exactly looks like younger Ohma Tokita was also made his debut against the Purgatory.
His grandpa, Gaoh Mukako, was the founder of the Niko Style. He was also the last master of Gaoh Style, which he transferred into his grandchild, Ryuki.
Ryuki unleashed his all techniques against Naidan (A tier Purgatory Gladiator), and in the end, he wrecked him.
Ryuki is one of the youngest fighters; that's why he is ranked 11th. However, his techniques are enough to brawl the strongest fighters.
---
10) Akoya Seishu, The Executioner-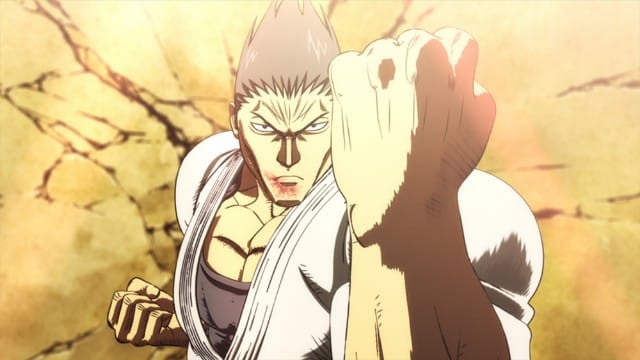 Akoya Seishu, the Executioner, is one of the most powerful fighters in terms of reflexes. Based on defense and reflexes, he can even challenge Kanoh.
He is a ruthless fighter who mercilessly eliminates his opponent in the name of Justice. In Purgatory, he fought Nicolas, the Grim Reaper of Paris, who also likes crushing his opponent.
The match was forcefully stopped with no outcome as they both decided to massacre each other. He ranks at 10th position because he lacks powerful fighting techniques.
---
Must Read- (2021) Top 15 Best Boxing Anime of all Time
---
9) Misasa, The Eighth Fang of Metsudo-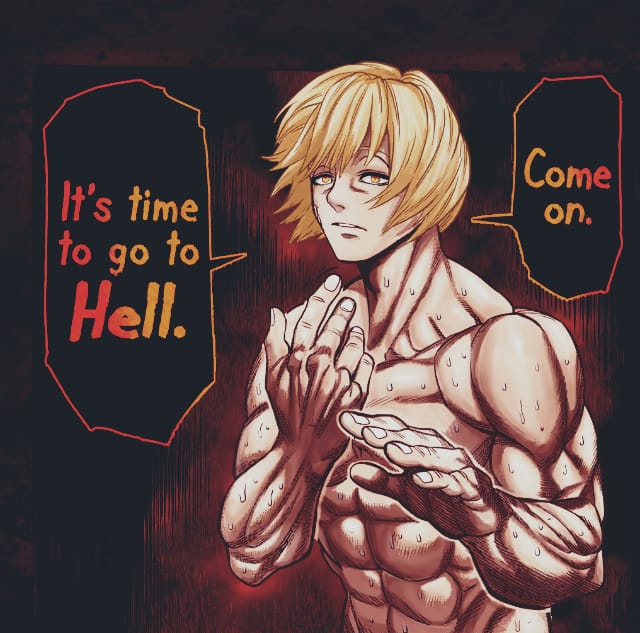 Another powerful fighter, Misasa, The Eighth Fang of Metsudo, has also made his debut in the Omega series. A
fter Kanoh resigned from the Fang position, two fangs were replaced within the span of just two years. Although, the story is the Sixth Fang betrayed Metsudo and joined Purgatory.
So, to seek revenge from him, Misasa joined the Kengan team. And he successfully managed to destroy his opponent, Yumigahama, the Sixth Fang, in the fight against Purgatory.
He is a hand-to-hand specialist fighter that even Lolong said he could have difficulty with facing him.
---
8) Kaolan Wongsawat, The Thai God of War-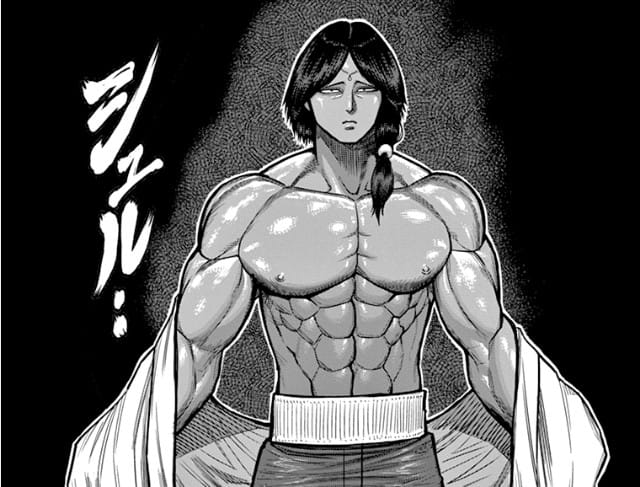 The boxer and the Champion across four different organizations are no other than Kaolan Wongsawat, nickname The Thai God of War.
He is also a powerful fighter who is an expert in both boxing and Muay Thai. His specialty is swift flicker jabs which are said to be "as fast as lighting."
In terms of blows, he even overpowered Kanoh in KAT. In Purgatory, his opponent, Carlos Medel, the champion boxer in all five-weight division, gave him a tough time in boxing.
After getting defeated by Kanoh in KAT, Kaolan practiced too hard that now he even surpassed the Champion Boxer, Medel. Although, in the end, using the Purgatory rules as the advantage, Carlos Medel defeated him.
---
7) Hayami Masaki, The Killing Throw-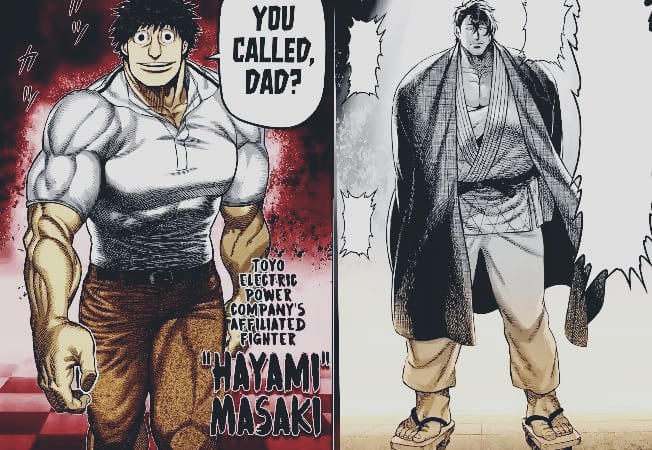 Hayami Masaki, the Killing Throw, is the expert of Judo who defeated one of two Kings of Purgatory, Arashiyama Jurota, the Gentle King.
Jurota is the master of Judo, who easily overpowered Hayami; however, Hayami's resilience and under the Purgatory Rules led him to defeat.
Hayami is one of the youngest fighters; also, he got his brother's trait of feeling pain as pleasure.
Like Meguro, the only way to knock Hayami is to eliminate him, and in Purgatory, killing is prohibited. That's why Jurota got knocked down by him.
Hayami is a powerful fighter based on resilience and tactics; no one can overpower him, that's why he is placed at 7th position.
---
6) Tokuno'o Tokumichi, Nitoku-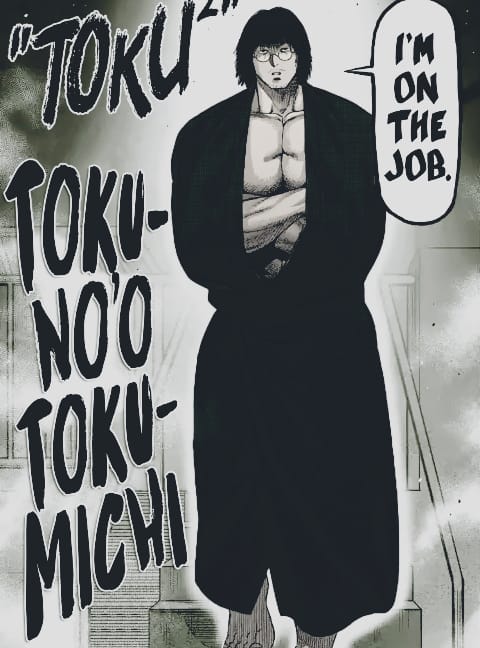 One of the most incredible and smartest fighters, Tokuno'o Tokumichi, has also made his debut in the Omega series.
It is mentioned that he wants to become a great novelist, but due to a shortage of money, he has to fight.
As justified by Cosmo, if he entered the KAT, the outcomes will be different.
Despite eventually losing against Kanoh in the past, he bestowed him a tough time. He is indeed a compelling martial artist who is an expert in Sambo.
---
Must Read- (2021) Top 20 Realistic Martial Arts Anime Ranked
---
5) Kure Raian, The Devil-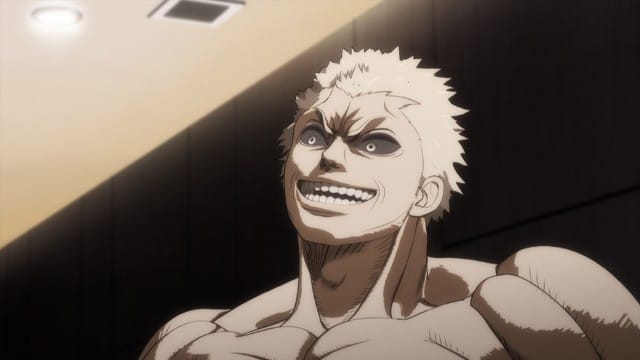 The assassin fighter and the strongest of the Kure family, Raian made his debut in the Ashura series. He was one of the top-tier fighters who had the highest possibility of winning the Kengan Association Tournament.
He is a complete fighter; based on strength, agility, resilience, and techniques, he can challenge or even overpower anyone. In the Ashura series, he got trounced by Ohma because of his overconfidence.
In the two years span, he practiced his technique with Ohma to improve his skills. Presently in Purgatory, he brutally massacred his opponent Alan Wu.
Even Lolong stated that Raian's raw strength is to be on par with the likes of Kanoh and Wakatsuki. That's why it is challenging to rank Raian. If he fights seriously, then no one can defeat him. But his careless fighting ceases him at 5th rank.
---
4) Wakatsuki Takeshi, The Wild Tiger-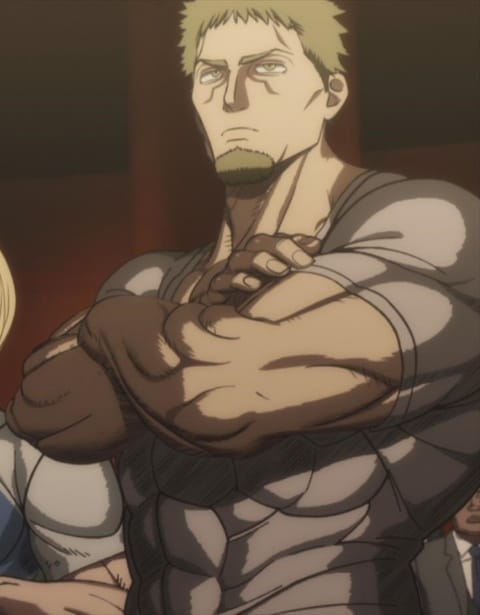 Wakatsuki Takeshi is to be categorized as the Legendary tier fighter of the Kengan Association. He is the longest-serving active affiliated Kengan fighter with the highest win record among all the other Kengan fighters.
In his lifetime, he only lost against three fighters, Kanoh, Hatsumi, and Ohma.
He has muscles 52 denser than an average muscle makes him born powerful. He only fights with his brute strength.
His secret technique, Blast Core, puts too much pressure in his blow that can even knock down the strongest fighters like Julius Reinhold.
---
3) Kanoh Agito, The Fang of Metsudo-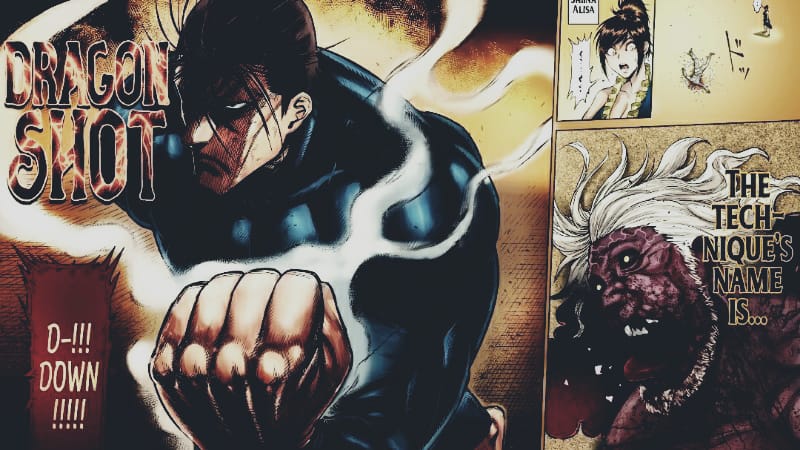 Kanoh agito, the fifth Fang of Metsudo, is also known as the King of the Kengan Matches. Before KAT, he was referred to as the strongest fighter in the Kengan Association.
He is an all-rounder fighter who likes to knock his opponent in their own techniques. In the KAT, he was totally dependent on his Formless Technique, which is one of the most vigorous techniques.
However, in Purgatory, he had to fight someone who is the master of the Formless Technique, Lu Tian.
At that time, he calmly devoted himself to his martial arts and ended the fight with his trump card, i.e., One Inch Punch. No doubt, he revealed to everyone that he is still the King of the Kengan Association.
---
2) Julius Reinhold, The Monster-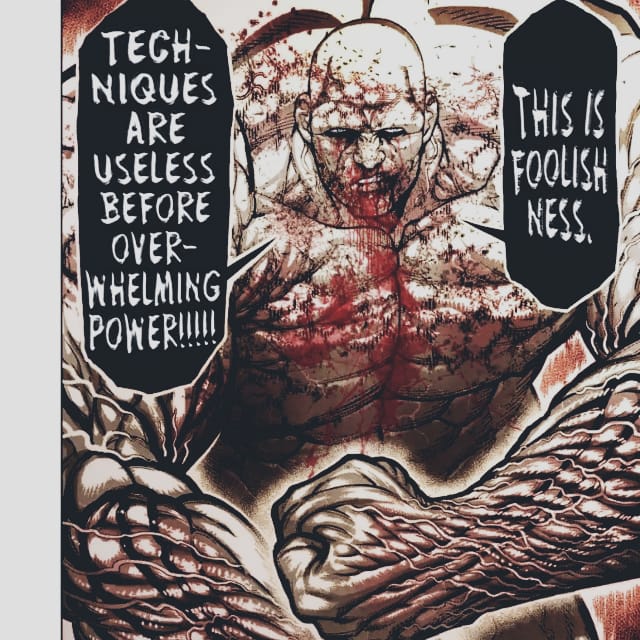 Julius Reinhold, the Monster, is one of the most powerful fighters in both the Ashura and Omega series.
After getting defeated by Wakatsuki in KAT, he trained every inch of his muscles and gained another level of destructive power.
He himself claimed that now he can even overpower the likes of Kuroki Gensai.
The strongest Purgatory Gladiator, Lolong Donaire, recognized him as powerful enough to defeat both Kanoh and Wakatsuki.
Based on raw strength, no one can overpower him now. That's why he is placed at 2nd position.
---
Related- Top 20 Strongest Fighters in Kengan Ashura Series Ranked
---
1) Ohma Tokita, The Asura-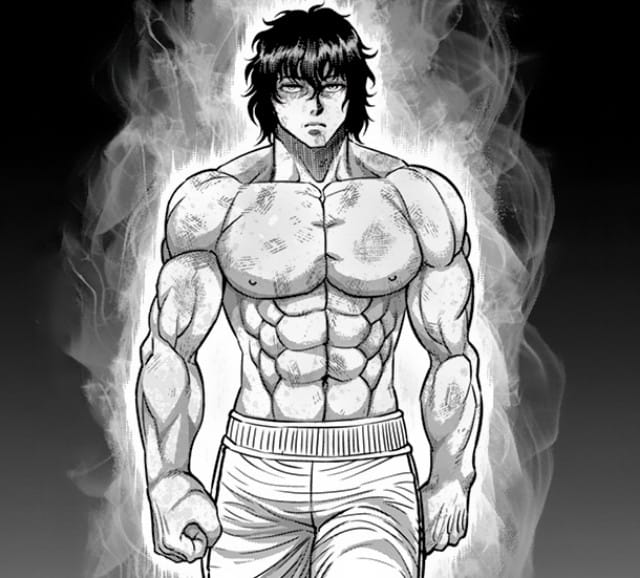 Ohma Tokita is the strongest Kengan Fighters in Kengan Omega series. After gaining a healthy heart, he can now use both Awakening & Niko Style simultaneously.
Based on technique, no one can surpass him. He was the finalist of the Kengan Annihilation Tournament, but unfortunately, due to injuries, he cannot defeat Kuroki Gensai.
Also, his secret technique, Demon's Bane, is powerful enough to knock down Wakatsuki and even injured Kuroki.
Another reason to put him in the first position is because of his popularity among Kengan fans.
This is the ranking of the Top 13 Strongest Kengan Fighter in the Kengan Omega. Some fans may disagree in 2-3 points, and some may agree.
In contrast, everyone has a different perspective to witness and analyze the world. And everyone is correct in their own way. We hope you like this ranking. We will be back with another ranking article. Till then, stay tuned with us.
---
Do small things with great love.
Follow us on Twitter for more post-updates.
Also Read –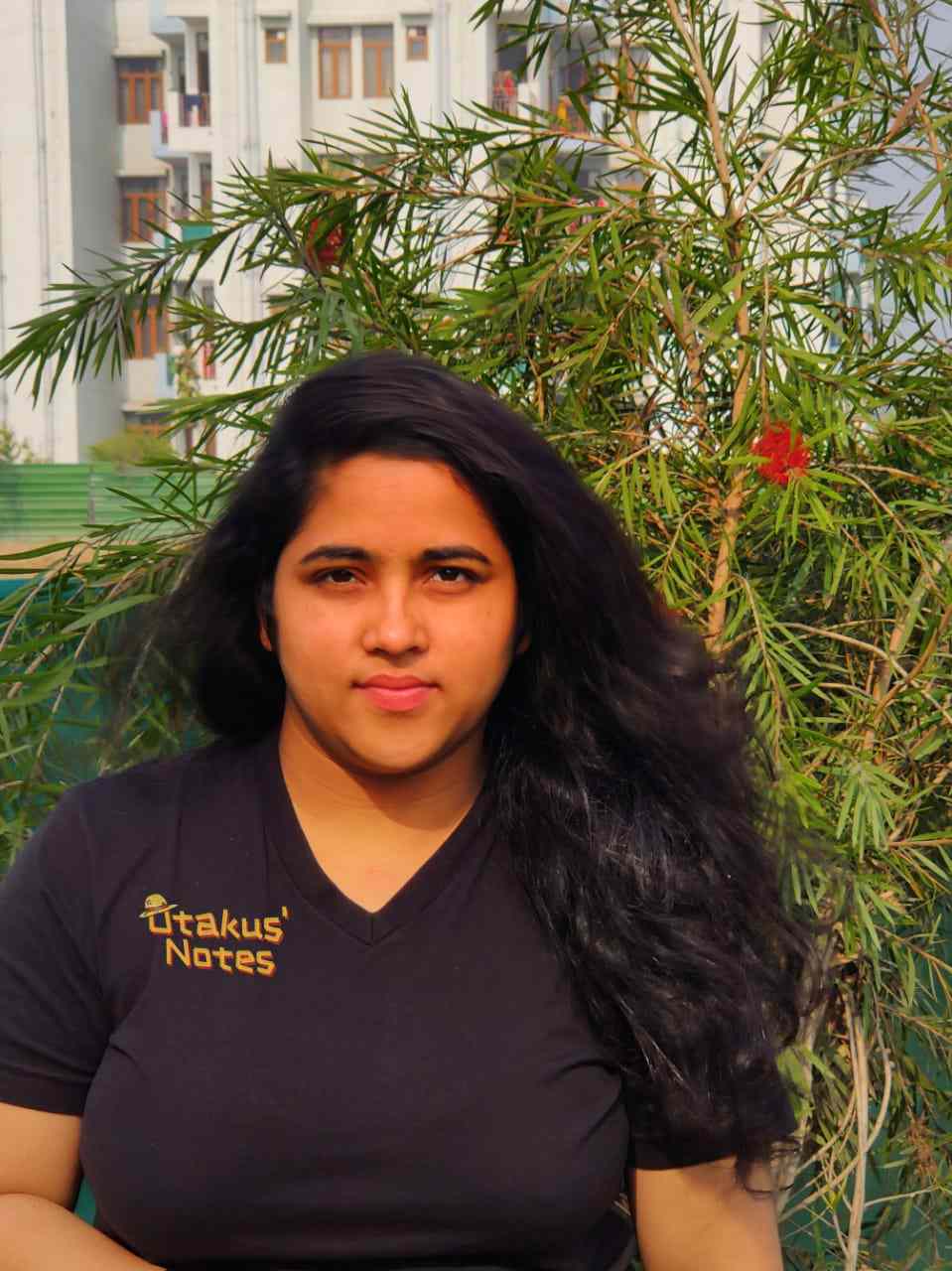 Neha is a writer and a graduate of Philosophy Honors. She is an ardent follower of the fiction entertainment industry and loves to read and follow comics, anime, and TV series. Here, at Otakus' Notes, she is responsible for planning and managing the team and content. Apart from working for Otakus' Notes, she loves to invest her time in sketching and designing.