Last updated on June 22nd, 2022 at 10:59 am
The first fight of the Berserk Bowl ended with Koga as the winner. The total duration of the fight between Narushima Koga and Funayama Yoshiki was 6 minutes 33 seconds, where Koga ended the match by eliminating Funayama with his Brazilian kick. Koga won his first fight on one side, but what about Goah Ryuki? This post will discuss the spoilers, predictions, and release date of Kengan Omega Chapter 164.
The last chapter unveiled a glimpse of Koga's training under Sekibayashi Jun. We know him as one of the toughest fighters. Koga tried to land explosive punches on guarded Sekibayashi to enhance his strength. Resultant, his punches now have enough power to take down Funayama, another wrestler.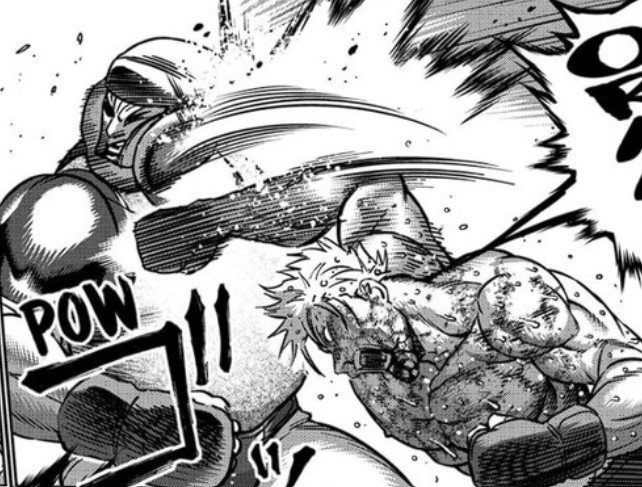 Koga used his fist eye and intense training to take down his opponent. According to Ohma, he took more time than expected. It shows that presently Koga is on the level of pro fighters surpassing Ryuki and many other Kengan fighters. So, now what will happen in the next chapter after Koga wins?
Kengan Omega Chapter 164 Spoilers
Kengan Omega Chapter 164 will show the continuation of the Berserker bowl tournament. We will see the results of Round 1 of every Pool. Like Koga, there is a probability that Ryuki will also win his first fight, maybe against Ushiroda Takero or Tokeshi Kota. On the other hand, we will have some panels of Koga discussing his fight with Ohma.
The Berserk Bowl has begun, and each fighter will have to fight all opponents in his Pool with one match every two weeks. It means now Koga has two more weeks to practice his techniques and strength. Many fans are discussing witnessing the fight of Pool F and Pool G, as there are many known fighters in these two pools. Therefore, the next chapter may illustrate the fights between the different pools. Below is the list of all the fighters from Pool A to Pool H.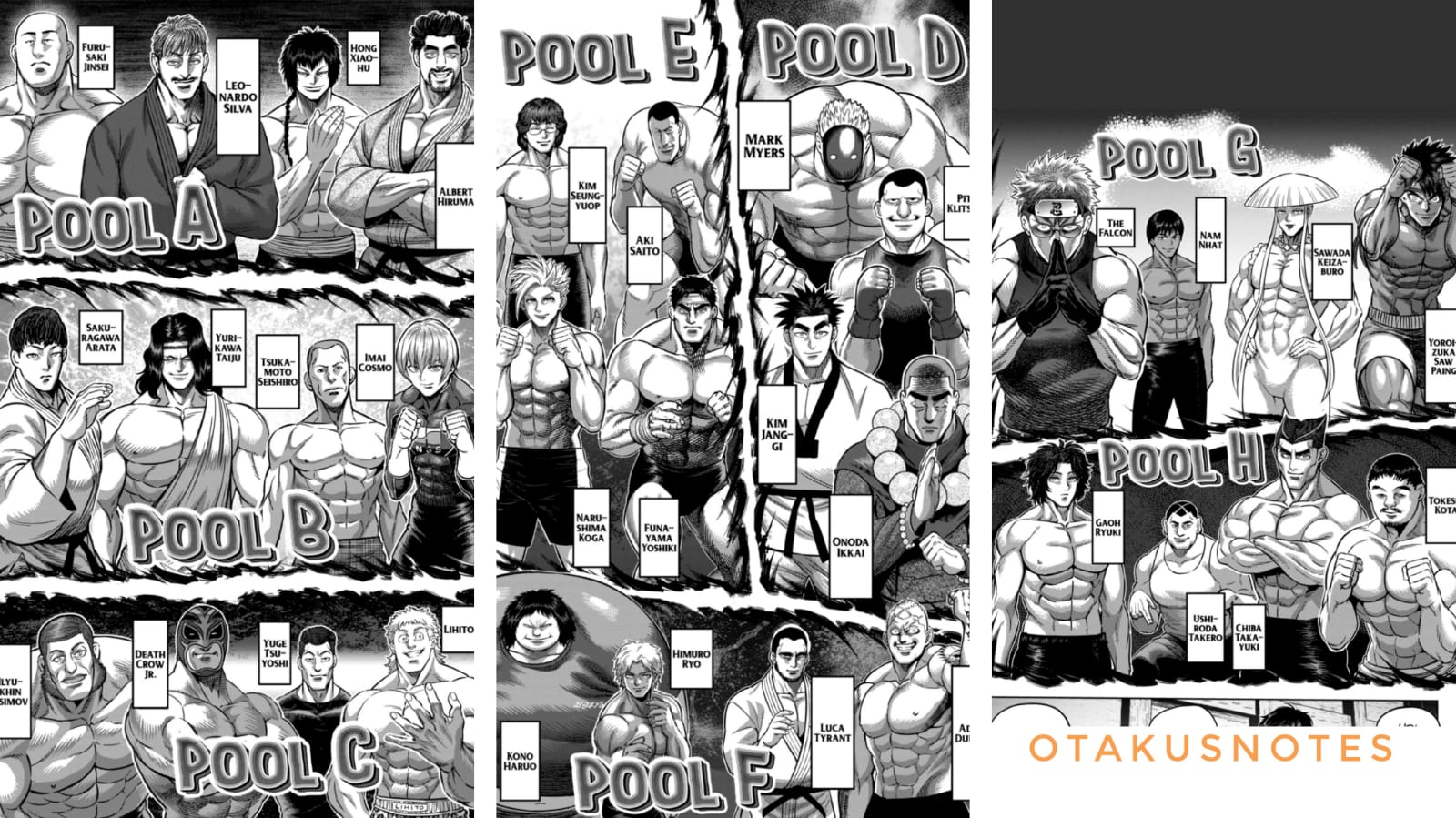 Pool A
Furusaki Jinsei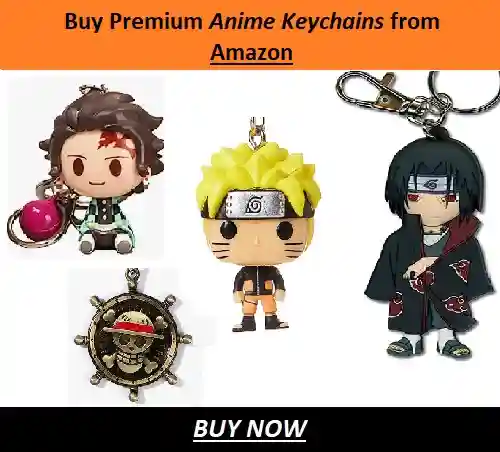 Leonardo Silva
Hong Xiaohu
Albert Hiruma
Pool B
Sakuragawa Arata
Yurikawa Taiju
Tsukamoto Seishiro
Imai Cosmo
Pool C
Ilyukhin Asimov
Death Crow Jr.
Yugetsu Yoshi
Lihito
Pool D
Mark Myers
Pitali Klitschko
Kim Janggi
Onoda Ikkai
Poo E:
Kim Seungyuop
Aki Saito
Narushima Koga
Funayama Yoshiki
Pool F
Adam Dudley
Luca Tyrant
Himuro Ryo
Kono Haruo
Pool G
The Falcon
Namnhat
Sawada Keizaburo
Saw Paing
Pool H
Gaoh Ryuki
Ushiroda Takero
Chiba Takayuki
Tokeshi Kota
---
Kengan Omega Chapter 164 Release Date
Luckily, we have no break next week. Hence, Kengan Omega Chapter 164 will release next week on June 22, 2022. Fans have to wait till next Wednesday to know the results of each Pool after Round 1.
---
Where to Read Kengan Omega Chapter 164
Fans can officially read Kengan Omega Chapter 164 on Wednesday from the Comikey website when the chapter is released. We will be back with more articles on the Kengan series. Till then, stay tuned with us and read the articles below.
---
Do small things with great love. 
Follow us on Twitter for more post-updates.
Also Read: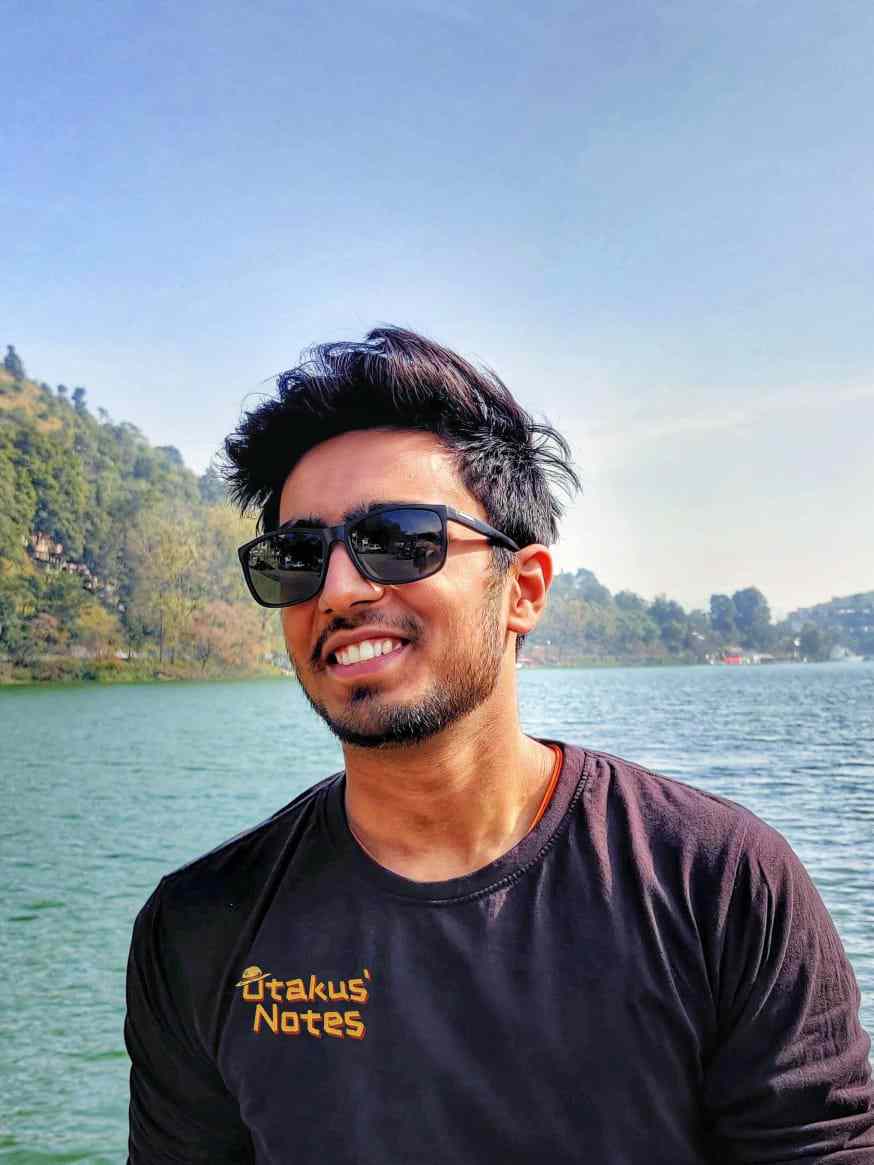 Engineering edified me dreams' propelling. And being an Otaku, a superlative dream of mine engulfs experiencing anime to its deepest quintessence and inditing my perspective towards it. Ultimately, anime blogging carved a path towards my desire and made me stand up to you.