Anime titles have always been catchy, but the longest anime names have been something else entirely. From revealing their plot points and story within the title itself, to being a clickbait title, we saw many anime names like that.
There have been many catchy and long titles too, in this aspect. That's why in this article, we will be talking about some of the longest anime names of all time.
If you want to know more about the longest anime titles, read this article till the end to find out. Here, we will be taking over 100+ longest anime titles, which will include some of the more popular ones too.
Top 100+ Longest Anime Names
102. Oreshura: Ore no Kanojo to Osananajimi ga Shuraba Sugiru
101. Oresuki: Are you the only one who loves me?
100. Osamake: Romcom where the Friend Won't lose
99. Saekano: How to Raise a Boring Girlfriend
98. Girls Beyond the Wasteland
97. Oreimo: Ore no Imouto ga Konnani Kawaii Wake ga Nai
96. Haganai: I don't have many friends
95. My Next Life As A Villainess: All Routes Lead To Doom!
94. The Melancholy of Haruhi Suzumiya
93. I'm Standing on a Million Lives
92. Rascal Does Not Dream of Bunny Girl Senpai
91. The Pet Girl of Sakurasou
90. Love, Chunibyo & Other Delusions!
89. When Supernatural Battles Became Commonplace
88. Is It Wrong To Try To Pick Up Girls In A Dungeon?
87. And you thought there is never a girl online?
86. KonoSuba: God's Blessing on This Wonderful World!
85. Cautious Hero: The Hero Is Overpowered but Overly Cautious
84. Suppose A Kid From The Last Dungeon Boonies Moved To A Starter Town
83. The Helpful Fox Senko-san
82. Science Fell in Love, So I Tried to Prove It
81. Koi-ken!: Watashitachi Anime ni Nacchatta!
80. Comical Psychosomatic Medicine
79. I Couldn't Become A Hero, So I Reluctantly Decided To Get A Job
78. Shimoneta: A Boring World Where the Concept of Dirty Jokes Doesn't Exist
77. Monster Musume: Everyday Life with Monster Girls
76. Miss Kobayashi's Dragon Maid
75. Anohana: We Still Don't Know The Name Of The Flower We Saw That Day
74. Legend of the Galactic Heroes: A Hundred Billion Stars; A Hundred Billion Lights
73. I Want You To Make a Disgusted Face and Show Me Your Underwear
72. I've Been Killing Slimes for 300 Years and Maxed Out My Level
71. BOFURI: I Don't Want to Get Hurt, so I'll Max Out My Defense
70. Watamote: No Matter How I Look At It, It's You Guys' Fault I'm Not Popular!
69. Do You Love Your Mom And Her Two-Hit Multi-Target Attacks?
68. Didn't I Say to Make My Abilities Average in the Next Life?!
67. The Greatest Demon Lord Is Reborn as a Typical Nobody
66. Ascendance of a Bookworm
65. Attack on Titan The Final Season Final Chapters
64. How Not to Summon a Demon Lord
63. My Mental Choices Are Completely Interfering With My School Romantic Comedy
62. Problem Children Are Coming From Another World, Aren't They?
61. Death March to the Parallel World Rhapsody
60. Arifureta: From Commonplace to World's Strongest
59. The Fruit of Evolution: Before I Knew It, My Life Had It Made
58. Tsukimichi -Moonlit Fantasy-
57. That Time I Got Reincarnated as a Slime
56. Showa and Genroku Era Lover's Suicide Through Rakugo
55. Mushoku Tensei: Jobless Reincarnation 
54. The Rising of the Shield Hero
53. Trapped in a Dating Sim: The World of Otome Games is Tough for Mobs
52. My Teen Romantic Comedy SNAFU
51. If I don't successfully pick up 420 girls, I am going to die in a lot of different ways
50. I'm the Villainess, So I'm Taming the Final Boss
49. YuruYuri: For Whatever Reason, Never Ending, Heart Throbbing, Pitter-patter, Paradox Eternal
48. Endo and Kobayashi Live! The Latest on Tsundere Villainess Lieselotte
47. The Disappearance of Conan Edogawa: The Worst Two Days in History
46. Miss Shachiku and the Little Baby Ghost
45. The World's Finest Assassin Gets Reincarnated in Another World as an Aristocrat
44. The Aristocrat's Otherworldly Adventure: Serving Gods Who Go Too Far
43. High School Prodigies Have It Easy Even in Another World
42. Sorcerous Stabber Orphen -Doom of Dragon's Sanctuary-
41. I Got a Cheat Skill in Another World and Became Unrivaled in The Real World, Too
40. The Genius Prince's Guide To Raising A Nation Out Of Debt
39. Campfire Cooking in Another World with My Absurd Skill
38. WorldEnd: What Do You Do At The End Of The World? Are You Busy? Will You Save Us?
55. Kochikame, This is the Police Station in Front of Kameari Park in Katsushika Ward
36. If It's for My Daughter, I'd Even Defeat a Demon Lord
35. Life with an Ordinary Guy Who Reincarnated into a Total Fantasy Knockout
34. My Isekai Life: I Gained a Second Character Class and Became the Strongest Sage in the World
33. Kino's Journey -the Beautiful World- the Animated Series
32. Merc Storia: The Apathetic Boy and the Girl in a Bottle
31. Last Period: The Journey to the End of the Despair
30. Pokemon XY: New Year's Eve 2014 Super Mega Special
29. The Story in Which I Was Kidnapped by a Young Lady's School to be a "Sample of the Common People"
28. Rainbow: Nisha Rokubou no Shichinin
27. Tengen Toppa Gurren Lagann
26. Mobile Suit Gundam 00 The Movie: A Wakening of the Trailblazer
25. Neon Genesis Evangelion: The End of Evangelion
24. How a Realist Hero Rebuilt the Kingdom
23. Danganronpa: Kibou no Gakuen to Zetsubou no Koukousei The Animation
22. Saving 80,000 Gold in Another World for My Retirement
21. Gate: Jieitai Kanochi nite, Kaku Tatakaeri
20. The Strongest Sage with the Weakest Crest
19. Reborn to Master the Blade: From Hero-King to Extraordinary Squire
18. The Reincarnation of the Strongest Exorcist in Another World
17. My Love Story with Yamada-kun at Lvl 999
16. The Angel Next Door Spoils Me Rotten
15. Higehiro: After Being Rejected, I Shaved and Took in a High School Runaway
14. Code Geass: Lelouch of the Rebellion
13. Koikimo: Koi to Yobu ni wa Kimochi Warui
12: Wotakoi: Love is Hard for Otaku
11. When Will Ayumu Make His Move?
10. The Magical Revolution of the Reincarnated Princess and the Genius Young Lady 
9. Re: Zero Starting Life in Another World The Frozen Bond
8. Fate/Grand Order: Absolute Demonic Front Babylonia
7. Magia Record: Puella Magi Madoka Magica Side Story 
6. Bleach: Thousand Year Blood War
5. Bungou Stray Dogs: Dead Apple
4. The Ice Guy and His Cool Female Colleague
3. Food Wars! The Third Plate: Totsuki Train Arc
2. Sword Art Online: Alicization-War of Underworld
1. Maou Gakuin no Futekigousha: Shijou Saikyou no Maou no Shiso, Tensei shite Shison-tachi no Gakkou e Kayou
These are some of the longest anime names so far, there exist much more anime titles like Hunter x Hunter Movie 1: Phantom Rouge and My Hero Academia: Make It! Do-or-Die Survival Training, but we shall save these for a later date.
This marks the end of our article on the most popular and longest anime titles. Stay tuned and keep reading more of our posts here, till we get back to you with more interesting content.
---
Do small things with great love.
Follow us on Twitter for more post updates.
Also Read: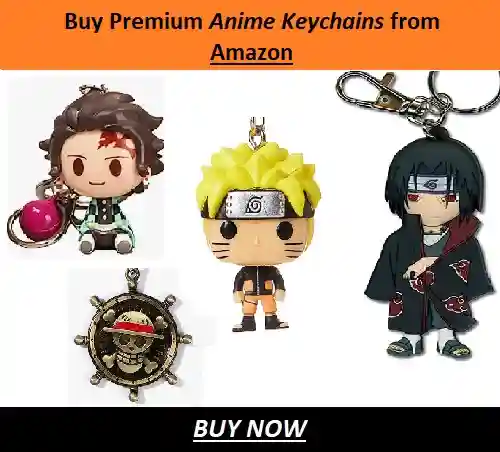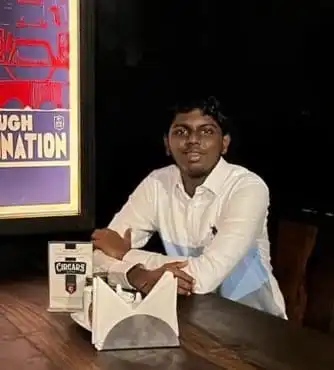 Eswar Keshav is an ardent anime fan for more than a decade. Along with this, he also has been following anime and manga updates for years. He is also enthusiastic and passionate when it comes to writing about his favorite things. Combining his love for writing and his love for anime and manga, his articles speak of his love for the genre.