Last updated on February 22nd, 2022 at 01:48 pm
Tower Of God is a South-Korean manhwa written and illustrated by S.I.U. Since its release in 2010, it has garnered a vast loyal fanbase, and almost after a decade, the hype around it does not seems to die.
Rather, with its return after a hiatus of almost one year, it is going strong more than ever- creating and shattering records. Much as the writing style of S.I.U. This manhwa, with its interesting plot and twists, keeps us in a loop, always asking for more.
Tower of God is a fantasy-based manhwa that revolves around the life adventures of a boy named – Twenty Fifty Bam. Bam spent his entire childhood in a dingy cave underneath a mystifying tower and is unaware of the outside world.
During these times of misery, his only companion is his lifelong friend Racheal. Suddenly, one fine day Racheal decides to leave and climb the Tower. On seeing his only companion leaving, Bam follows her and soon is introduced to the mystifying world of the Tower.
The Tower is a mysterious place of unknown origins and consists of massive floors containing huge civilizations and kingdoms often unaware of the Tower and their respective existence.
The Tower is enwrapped in the field of Shinsu – a substance that offers magic-like abilities to the people, which flows throughout the Tower just like oxygen.
People battle out to advance to the next floor and eventually the top as it is the place where ambition comes to fruition. Riches unfathomable by the human mind are given to the players who advance to the next level.
With its mind-blowing twists and battle sequences, it sweeps us right off our feet. Tower of God is the basic underdog rises to power story but with a twist – just with 100x more thrill, suspense, action, and dark twists, which leave our heart yearning for more.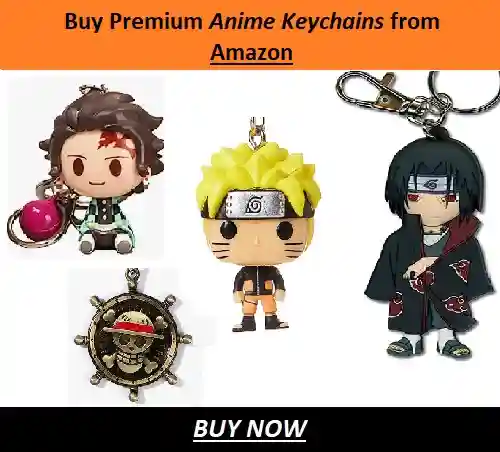 When a series goes on a hiatus or we, have read through all the available chapters and waiting for new ones, a feeling of emptiness creeps our heart. Hence to relieve the fans of that pressure, we have compiled a list of manhua/ manhwa/ manga that is similar to Tower of God to read in the meanwhile.
Top 20 Manhua/Manhwa/Manga like Tower of God-
20) Real Account (Manga)-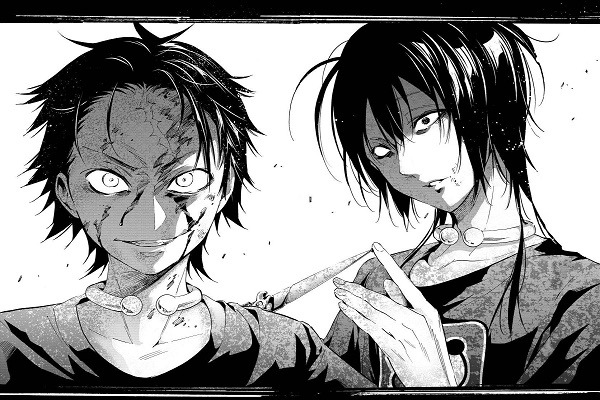 Plot: Real account is a popular app that allows users to link reality to the virtual world.
However, one day a high school boy named Ataru Kashigawa is sucked into the virtual world of the app along with other users.
The players have to compete in the horrific tasks given by the controller to survive and return home.
As Ataru progresses further he encounters an exact copy of himself which complicates the matter further. Will Ataru be able to uncover this mystery and return home?
Number of Chapters: 194 (completed)
Where to Read: mangakakalot (unoffcial)
---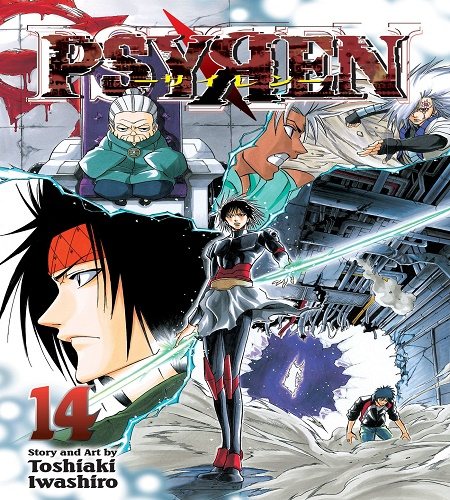 Plot: One fine day Ageha Yoshina comes across a mysterious card with the word Psyren written on it.
Trying to decode its meaning, he receives a phone call and is sucked into the mysterious world of Psyren- a wasteland inhabited by monsters called Taboo.
To return home, he needs to defeat the monsters and grow stronger due to a mysterious substance that flows through Psyren; people manifest magic-like abilities.
Will Ageha be able to defeat the monsters and return home, or another cosmic mystery awaits him?
No. of Chapters: 145 (completed)
Where to Read: mangajar (unofficial)
---
18) Hunter x Hunter (Manga)-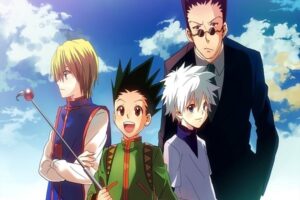 Plot: It follows the adventures of Gon Freescss, who leaves his home on Whale island to find his missing father, who is an accomplished hunter.
Hunters are the top-tier people that will do any job no matter the risk for the right amount of money.
However, to become a hunter, one has to pass a grueling exam with a very low pass percentage.
Gon, with his newfound abilities, encounters many friends and foes in this thriller and action-adventure manga.
No. of Chapters: 390 ( on hiatus)
Where to Read: hunter-x-hunter.online (unofficial)
---
Must Read- Top 20 Most Powerful Characters in Tower of God Ranked
---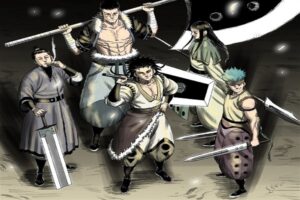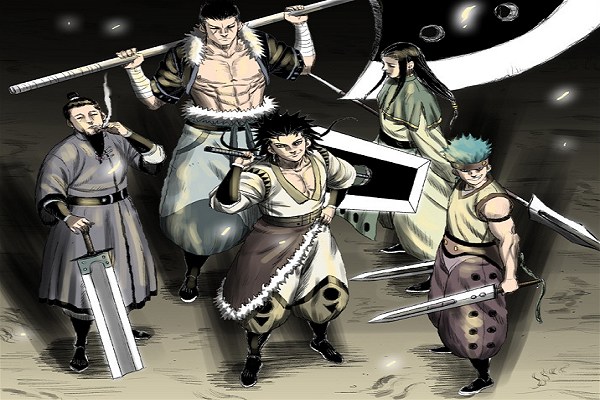 Plot: The story follows the life adventures of Yulian Provoke of the Pareia Tribe. Yulian aspires to be the strongest warrior in the Red Desert.
One day he encounters a being from another dimension who becomes his master and trains him.
Later, Yulian gathers a team of strong warriors to unravel the mysteries of the vast merciless desert..
No. of Chapters: 388 (completed)
Where to Read: isekaiscansmanga (unofficial)
---
16) City of Dead Sorcerer (Manhwa)-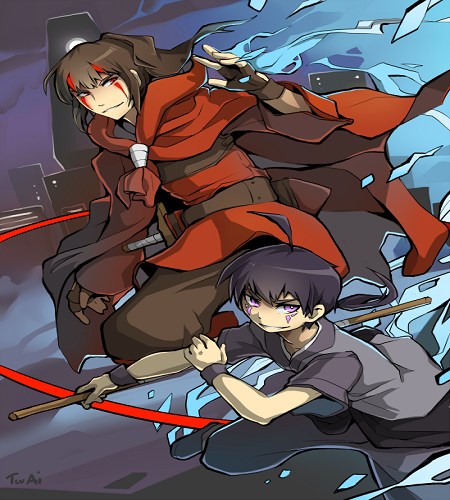 Plot: Sixteen years after the discovery of a new substance – Mana by a group of Russian scientists the world has ushered into the age of magic.
However, wielding such powers and spells is not easy as heavy restrictions are imposed by the government.
But one red robbed person who specializes in forbidden spells is going around the city murdering evil people.
It is an epic chase between Detective Kim and the Red Robbed Man that hides a secret that could change the fate of the entire world.
No. of Chapters: 203 (ongoing)
Where to Read: mangakakalot (unofficial)
---
15) Versatile Mage (Manhua)-
Plot: One fine day, Mo Fan is suddenly transported to Earth in a parallel dimension.
With everything, the way it used to be back home, just one difference- that the world here runs on magic, and everyone strives to be a mage.
Since Mo Fan is not from this world, his powers defy any common logic, which is highly sought after by demons and humans as well.
No. of Chapters: 701 (ongoing)
Where to Read: Toonily.net (unofficial)
---
14) I am the Sorcerer King (Manhwa)-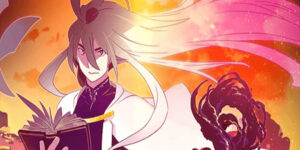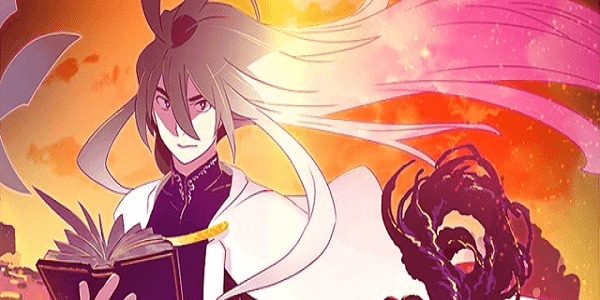 Plot: Due to a sudden rift in the universe, monsters started appearing on Earth. Aided with special abilities, humans soon began hunting these monsters for fame and money.
While on such a raid, Lee Sung Hoon is heavily injured and suddenly regains his memories of the past life- he was the high and mighty Sorcerer King Kratarus.
With his newly found abilities and his drive to protect his loved ones, he marches forward.
No. of Chapters: 142 (ongoing)
Where to Read: mangarockteam (unoffcial)
---
13) The Beginning after the End (Manhwa)-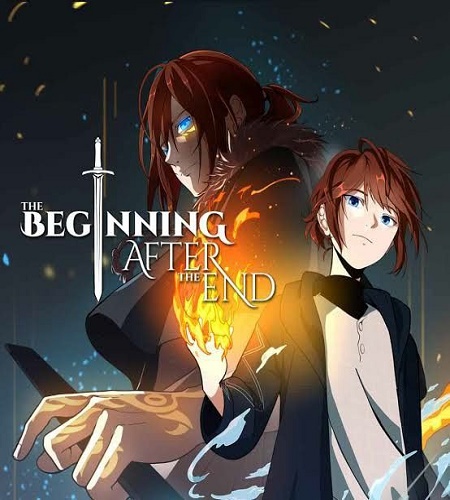 Plot: One fine day King Grey is suddenly transported into another world where he is now born as Arthur Leywin; however, he retains the memories of his past life.
With the emotional maturity of a middle-aged man and the body of an infant, he ventures into the mysterious world of mana beats and mages.
In the continent of Dicathen, a mage controls a single element; however, Arthur is a quadra elemental mage, something that was unprecedented till now.
With dungeons, beats, and epic battle sequences, Arthur sets forward to uncover the mystery behind his transportation to this world.
No. of Chapters – 107 (ongoing)
Where to Read – mangarockteam (unofficial)
---
Must Read: (2021) Top 20 Most Addictive Anime Series Ranked
---
12) Tomb Raider King (Manhwa)-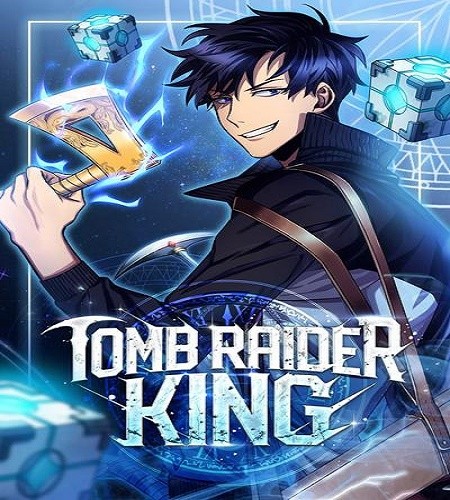 Plot: Suddenly mysterious tombs started appearing all over the world with special artifacts that grant magic-like abilities to the wielder.
Soon the race among humans to collect the artifacts and step on the weak as roaches started.
Joo Heon Suh, an excavator, and explorer are betrayed by his comrades who let him die.
Almost on the verge of dying, he is suddenly transported 15 years in the past while retaining his memories.
With his memory and knowledge intact, he will set forward to be the all mighty wielder of all the artifacts.
No. of Chapters: 208 (ongoing)
Where to Read: mangarockteam (unoffcial)
---
11) Dungeon Reset (Manhwa)-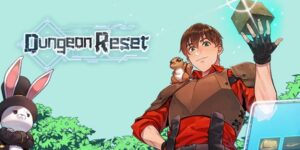 Plot: With zero combat abilities, Da-Woon enters a dungeon only to get crushed.
However, due to a glitch in the matrix, he is alive, and the dungeon around him resets while everyone else is dead.
Every time the dungeon resets, Da-Woon manifests a new ability, almost like he is in-game.
With leveling up each time the dungeon resets, he is determined to make it to the bottom floor to unravel the mystery.
No. of Chapters: 84 (ongoing)
Where to Read: dungeon-reset (unoffcial)
---
10) Solo Leveling (Manhwa)-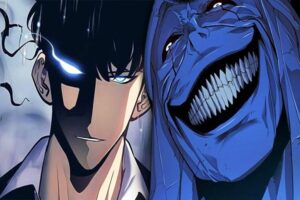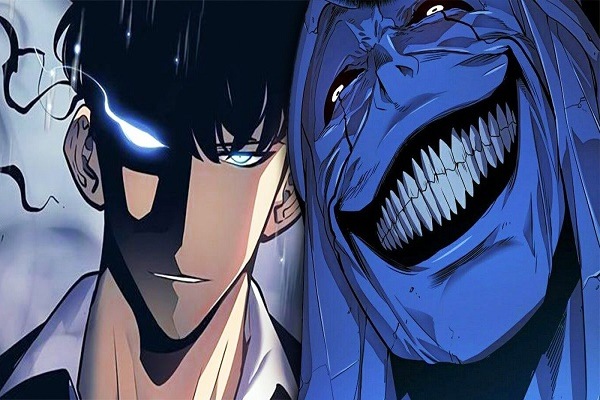 Plot: With the appearance of mysterious gates and dungeons containing heinous beasts all over the world, humans are being awakened with mighty magic-like abilities to maintain balance.
While a dungeon raid, the hero Sung Jin-Woo comes across a certain power that reorients his world into a game where he could level up and grow stronger by completing the quests.
When an outer-worldly war between the Monarchs and Rulers threatens to wipe off the earth, Sung Jin-Woo rises like a warrior to protect his home.
No. of Chapters: 155 (ongoing)
Where to Read: sololeveling (unoffcial)
---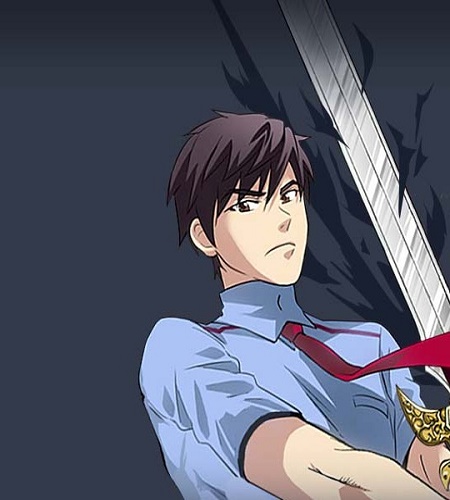 Plot: Han Ji- Han is an average high school student who one day comes across the ability to view his surrounding as a game.
On encountering more people like him, he began to see the world from a fresh perspective.
On completing the quests, one could level up and increase his stats in the real world.
Soon juggling between his school life and quests, he aspires to become strong to protect his loved ones from the incoming danger.
No. of Chapters: 355 (ongoing)
Where to Read: Webtoon
---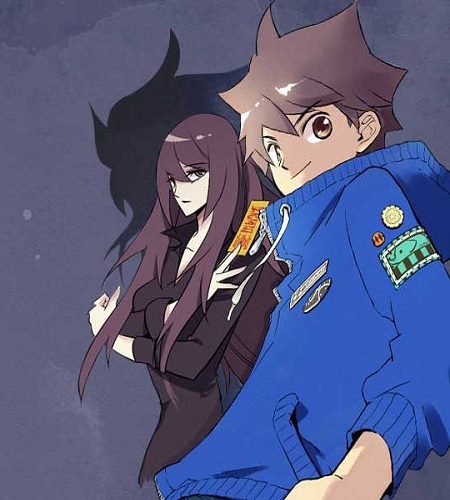 Plot: Coming from a long line of powerful exorcists, Si-hun Cha was able to see spirits since childhood.
While exorcising a powerful spirit, his parents vanish in thin air.
One fine day he comes across a powerful underworld spirit, Mephisto, and ends up getting contracted as a judge for Mephisto's fight with Faust.
With his sister by his side, he sets forward in the treacherous world of spirits to uncover the truth behind his parents' mysterious disappearances.
No. of Chapters: 226 (completed)
Where to Read: manhuascan (unoffcial)
---
7) The God of High School (Manhwa)-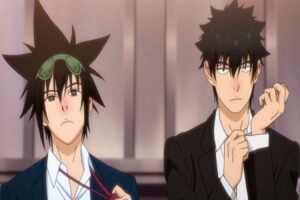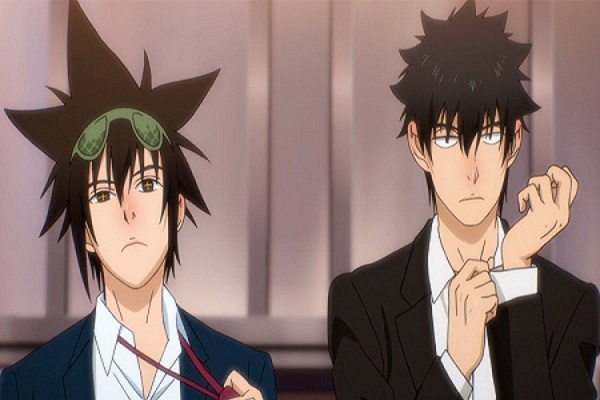 Plot: Mori Jin is a 17-year-old teenager who is a trained martial artist. He enters a tournament named – The God of the High School, where high school students battle out each other.
The winner gets anyone's wish fulfilled no matter the consequences by the organizers of the tournament.
Along with martial arts, students fight using certain special powers which are borrowed from gods, demons, and even deities.
However, all that glitters isn't gold, just like the organization behind the tournament is trying to fulfill their shady objective. Through the course, Jin realizes that the tournament is much more than a simple competition.
No. of Chapters: 514 (ongoing)
Where to Read: Webtoon
---
Must Read: (2021) Top 20 Realistic Martial Arts Anime Ranked
---
Plot: The story revolves around a teenager named – John Doe who studies in the prestigious Wellston Private High School.
It is a world where everyone possesses some magic-like abilities. Based upon this ability, distinctions are made in the society where the weak, referred to as cripples, are mistreated by the ones at the top.
John is subjected to bullying by his classmates as he does not have any ability.
However, John is hiding a secret that can destroy the social distinctions of this academy, something which can turn the world around.
No. of Chapters :231 (ongoing)
Where to Read: Webtoon
---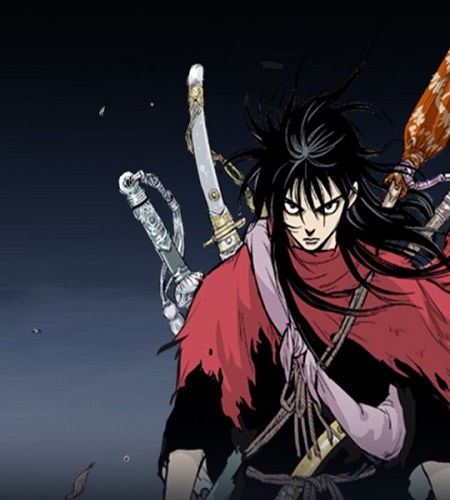 Plot: Gosu is an action-adventure-based manhwa written by Ryu Ki-Woon.
Following the death of his master, Gang-Yong set forwards to avenge him with supreme martial art techniques and outer-worldly fighting style Yong is all set to wreak havoc.
However, the people behind his master's murder are already eliminated.
In a world full of pure-blooded asuras and demons what kind of cosmical fix has he landed in. Determined to avenge his master Yong marches forward to unravel this mystery.
No. of Chapter : 142 (ongoing)
Where to Read: Webtoon
---
4) DICE: The Cube that Changes Everything (Manhwa)-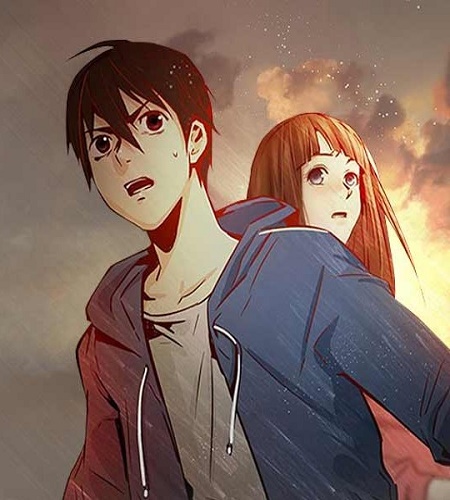 Plot: The protagonist of this series is a clumsy and timid boy named – Dong Tae, who is often bullied by his classmates.
No matters what he does, he always ends up failing, be it sports, exams, or life.
One day he meets an all-star transfer student Tae Bin who later, reveals the secret of his popularity and charisma to Dong Tea.
He gives me a dice which, when rolled, helped one to level up their looks, strength, power.
Dong Tae thought of it as a blessing and started playing the game; however, things soon made a turn for the worse.
As people became more and more obsessed with the game, the tasks provided to level up by the Game Master X become more gruesome.
Hence, along with his friends, Dong Tae set out on a journey to stop Mr. X before it's too late.
No. of Chapters: 365 (ongoing)
Where to read: Webtoon
---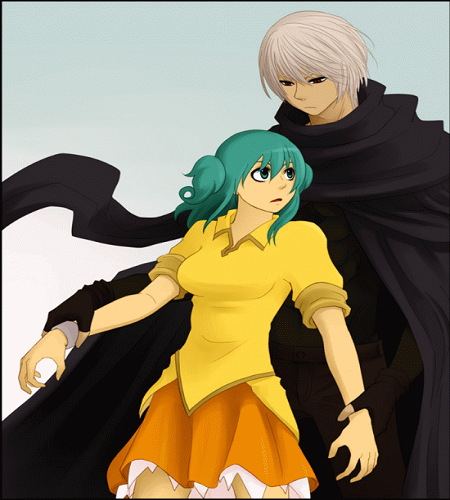 Plot: This is the story of a girl named Kubera Leev who sets forth to avenge her village, which was annihilated under mysterious conditions.
Set in a mystical universe of gods, demons, and suras spanning across multiple dimensions and planets, this tale is one of a kind.
With a strong female protagonist and transcendental god-like powers, this manhwa is a must-read.
No. of Chapters: 471 (ongoing)
Where to Read:  Webtoon
---
2) Tower into the Clouds (Manhua)-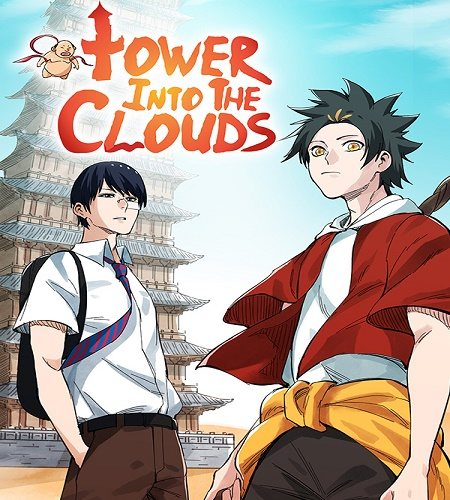 Plot: To get back his memory, Mao Li embarks on a journey to climb the tower filled with celestial beings.
To win, he needs to reach the top level- the 100th floor.
Each floor consists of a guardian with a twisted sense of humor and bizarre powers, whom he has to defeat to advance further.
Will Mao Li be able to reach the top and retrieve back his memories, or maybe some other mystery about his past awaits him at the top.
No. of Chapters: 95 (ongoing)
Where to Read: mangakakalot (unofficial)
---
Must Read: Top 15 Best Manhwa/ Manhua/ Manga Like Solo Leveling Including Read Source
---
1) Second Life Ranker (Manhwa)-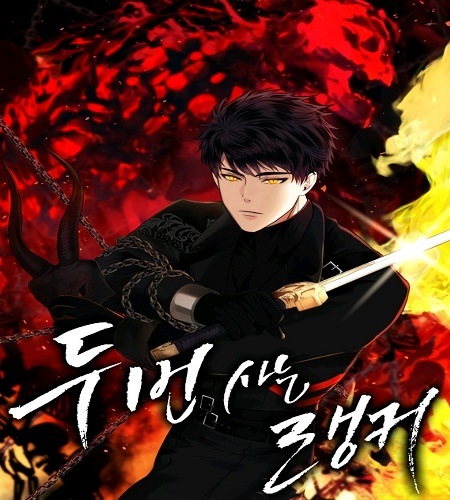 Plot: The protagonist of this series Cha Yeon Woo decided to climb a mysterious tower after his twin brother is betrayed by his comrades and wrecked.
Hence, to uncover the mystery behind his brother's death and to avenge he tries to climb the Obelisk.
It is the tower of Sun God comprising of 100 floors. Each floor is ruled by demons and sometimes gods.
Players from different dimensions and universe battle out and climb the tower to reach the apex as it is said that a person who conquered this tower will become God himself.
No. of Chapters: 86 (ongoing)
Where to Read: second-life-ranker (unoffcial)
Here, was our list of the Top 20 manhua/manhwa/manga like Tower of God.
Stay tuned for more updates and interesting articles until then do give some of the above-mentioned series a read.
---
Do small things with great love.
Follow us on Twitter for more post updates.
Also Read-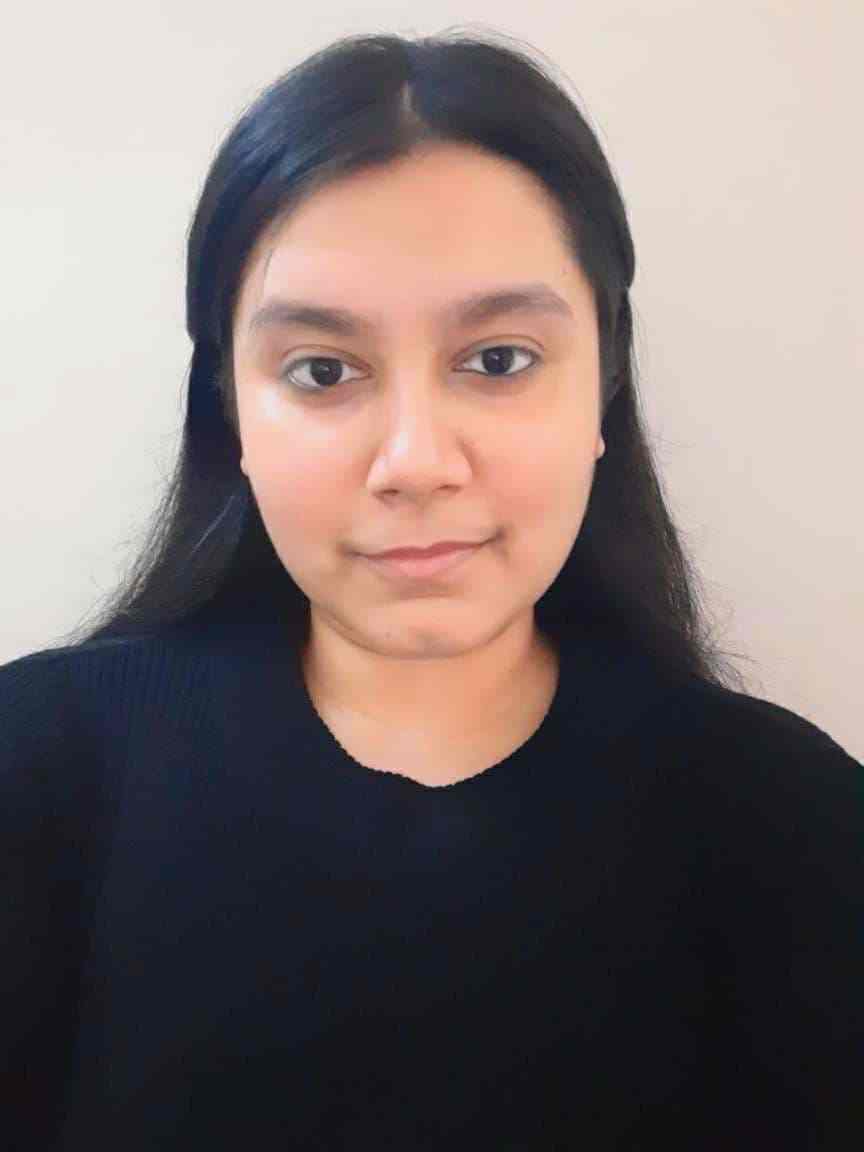 For as long as I can remember I was introduced to the beautiful world of anime when I was in 6th standard. The first anime I ever saw was Gakuen Alice. Suddenly a new world of possibilities and hope opened and since then I have never looked back. As a proud otaku, the thing that interests me the most about anime is its never-ending genres- it caters to the emotions and fantasies of millions. An alternate reality where one can let loose their wings and fly.