Last updated on January 28th, 2022 at 06:12 pm
Martial Arts has been an efficient form of fighting in the history of the world. It involves a lot more than simply throwing punches at the enemy. Martial Arts bring the minds and the hearts of the users closer and also help them to achieve a tranquil state.
Martial Arts as a fighting technique is quite popular in animes. There have lots of renowned animes that have used this technique to attract fans all over the world. Thus, today we are going to pick a few animes that have the best realistic Martial Arts depicted in them. Our rankings will be based on their scores in MyAnimeList, with the exception of one which will be rated on its IMDb score.
Top 20 Realistic Martial Arts Anime-
Rating – 5.77
Plot – When you are a martial arts expert with a natural drive to help other people you are bound to run into troubles. Seigi is one such middle schooler who gets a tattoo from a homeless man after he saves him. The tattoo contains magical powers and as a result, Seigi is pursued by a girl with the same powers who want to retrieve it. Watch as Seigi tries his best to stay alive and activate the tattoo's powers in time. 
No. of episodes – 12
Where to watch – Crunchyroll
---
19) Samurai Girl Real Bout High School –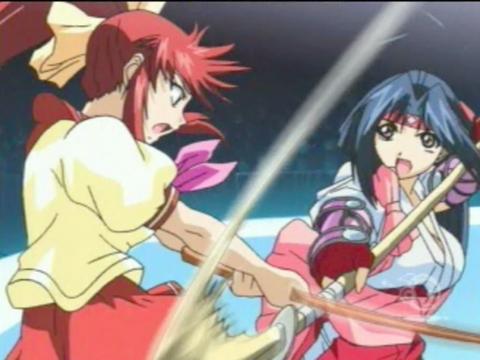 Rating – 5.95
Plot – The students of Daimon High School settle their arguments in a unique way by fighting them out in the battle arena of the school. The school's battle champion Mitsurugi is suddenly given the task of protecting the earth from a dangerous alternate universe of Solvania. She must now face the challenges head-on and establish her power as a true samurai warrior.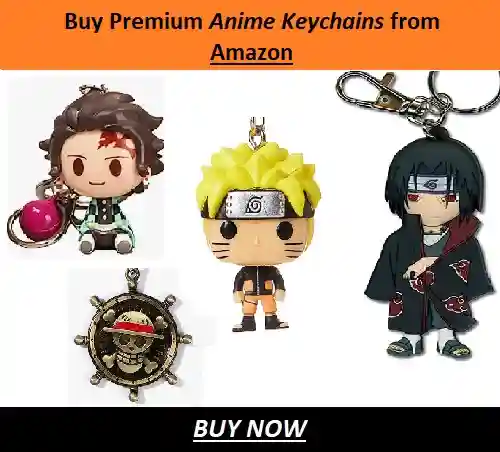 No. of episodes – 13
Where to watch – Gogoanime (Unofficial)
---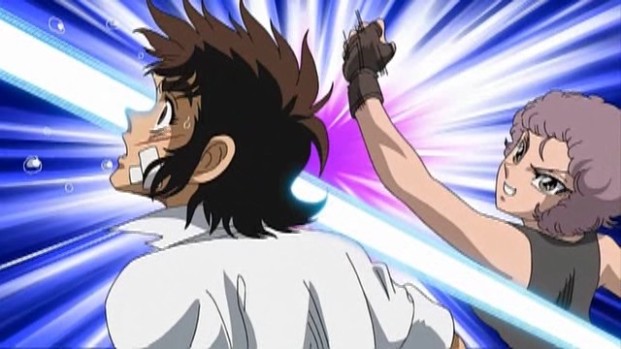 Rating – 6.38
Plot – Takane Kiku and Takane Ryuji try to fulfil their dead father's wish by claiming the title of champion in the boxing arena. Kiku takes up the role of a trainer while Ryuji focuses on being a boxer. As the junior high tournament begins Ryuji has to start the fight against his nemesis, Kenzaki Jun in his path to glory.
No. of episodes – 12
Where to watch – Gogoanime (Unofficial)
---
17) Fighting Beauty Wulong –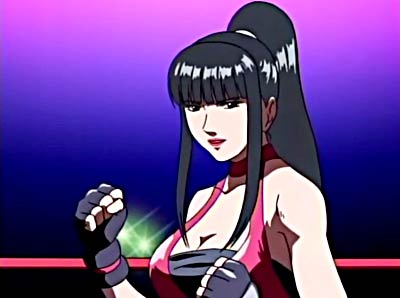 Rating – 6.60
Plot – Although Mao Ran seems like a normal cute girl, at first sight, she is highly proficient in martial arts that have been passed down by their family through generations. One sudden day, her grandfather tricks her into taking part in a competition known as "Prime Mat". Although she hesitates to fight at first, she slowly grows into it and places her sight on winning the entire tournament.
No. of episodes – 25
Where to watch – Crunchyroll
---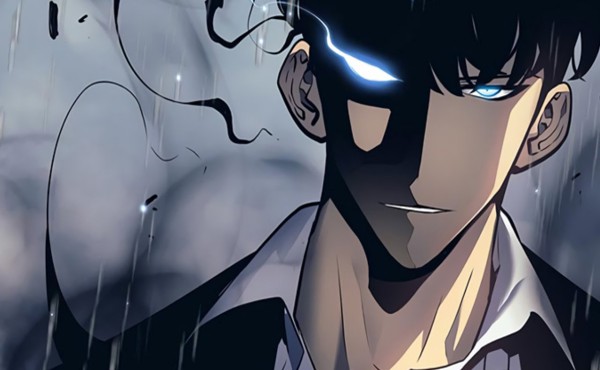 Must Read- Top 15 Best Manhwa/ Manhua/ Manga Like Solo Leveling Including Read Source
---
Rating – 6.69
Plot – Set in the 1930s in Shanghai, this story follows a man renowned as "the King of Death" who roams around the streets at night. Although not much is known about him, it is clear to everyone that he is a master of Hokuto Shinken, a lethal martial art. His return to Japan after disappearing for many years has also brought many pursuers who are in constant search of him. The question lies as to who can find him first.
No. of episodes – 22
Where to watch – Crunchyroll
---
15) The God of High School –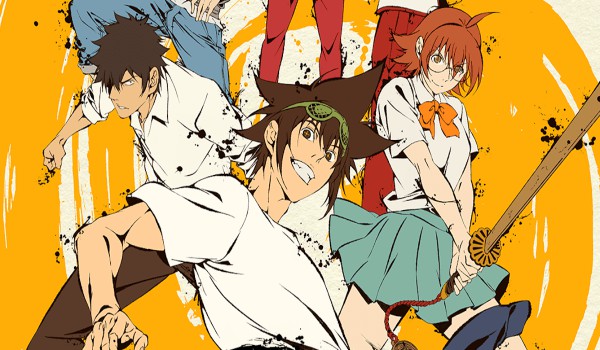 Rating – 7.05
Plot – This story is about a tournament named "God of High School" which establishes the strongest fighters among high school students in Korea. Jin Mo-Ri who is a master of Taekwondo gets a special invitaion to the tournament. He meets a karate specialist and a swordsman on reaching there and become friends with them. Watch as these three uncover a greater mystery lurking beneath the name of the tournament.
No. of episodes – 13
Where to watch – HBO Max
---
Rating – 7.06
Plot – Ryu and Ken who are two close friends and skilful martial artists decide to travel the world to learn about new fighting styles. In their journey, they meet various new people and learn a lot of techniques from them. However, they find themselves trapped in a brewing plot by a shadow organisation known as Shadowlaw. Now they must overcome this ultimate challenge and hold on to their lives by taking on the mighty M. Bison.
No. of episodes – 29
Where to watch – Netflix
---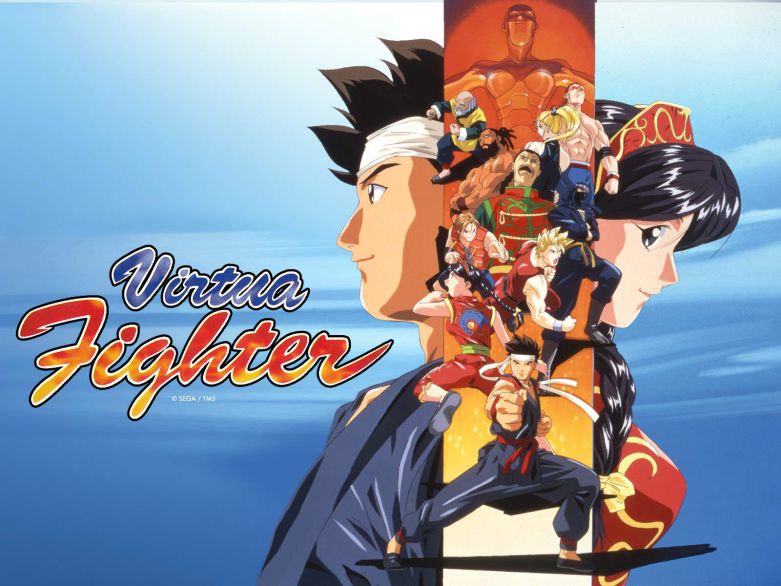 Rating – 7.11
Plot – Akira Yuki is a Bajiquan fighter who has spent her time honing her skills under her grandfather. The aim to see the constellation of the eight stars motivates her to set out on a journey to learn more about them. Meanwhile, in Judgement 6, an evil group led by the robotics scientist Eva Durix kidnaps Akira's friend, Sarah Bryant. Now Akira must fight that group and rescue her friend while uncovering a secret plot.
No. of episodes – 35
Where to watch – Amazon Prime Video
---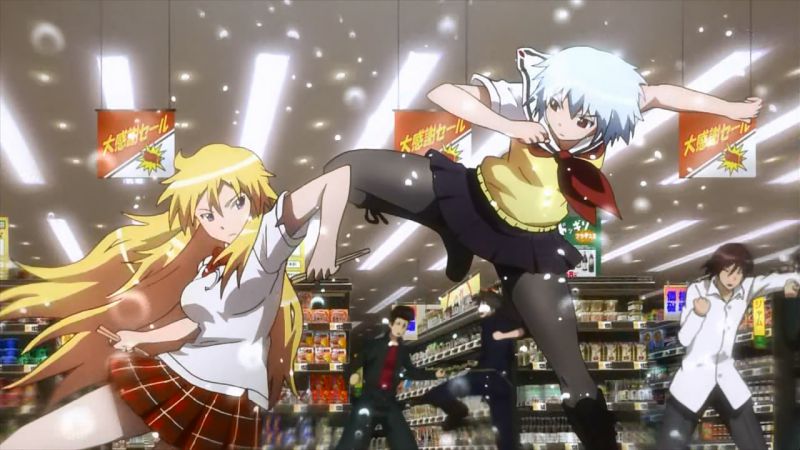 Rating – 7.26
Plot – In this unique and funny martial arts anime follow along high schooler You Satou who just wants a bento box. However, that task is not at all easy since a massive fight breaks out among everyone who desires to buy them on sale. Satou's luck shines when an upperclassman invites him and another girl to join their club where they truly learn the real meaning behind fighting for one's food.
No. of episodes – 12
Where to watch – Amazon Prime Video
---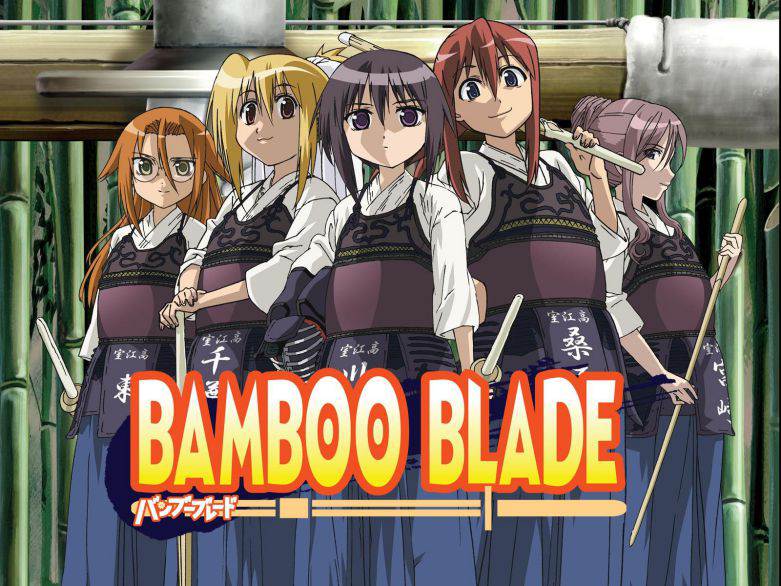 Rating – 7.33
Plot – This anime involves the Kendo instructor of Muroe High School, Kojirou. He is extremely talented but being broke takes its toll on him. A great opportunity lands on him when he is promised free meals for one whole year if he manages to defeat his master's team. However, the only problem that lays in his path is to gather a group of girls who are skilled and willing to join the club. 
No. of episodes – 26
Where to watch – Funimation
---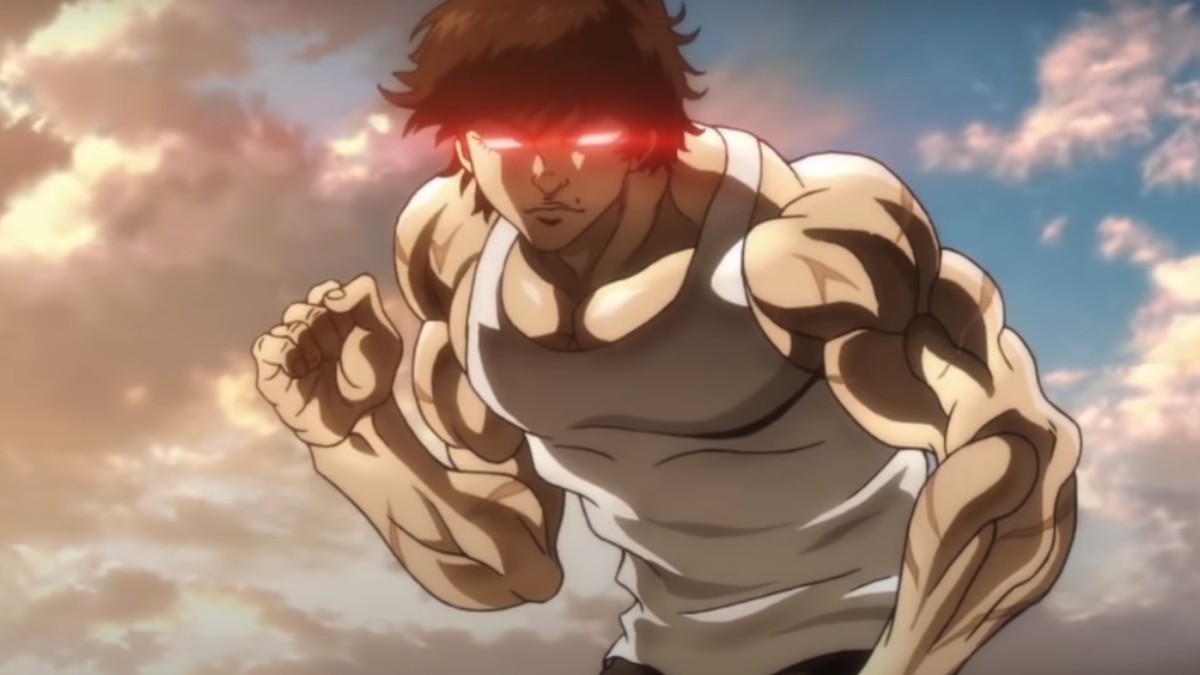 Rating – 7.43
Plot – Baki has known only one thing since his birth and that is fighting. He has trained rigorously under his mother learning about various techniques and strengthening his body. His main goal is to defeat his father known as the "Ogre" who is widely regarded as the strongest man in the world. Baki later decides to set out to learn about unique fighting styles while simultaneously preparing for his inevitable clash with his father.
No. of episodes – 24
Where to watch – Netflix
---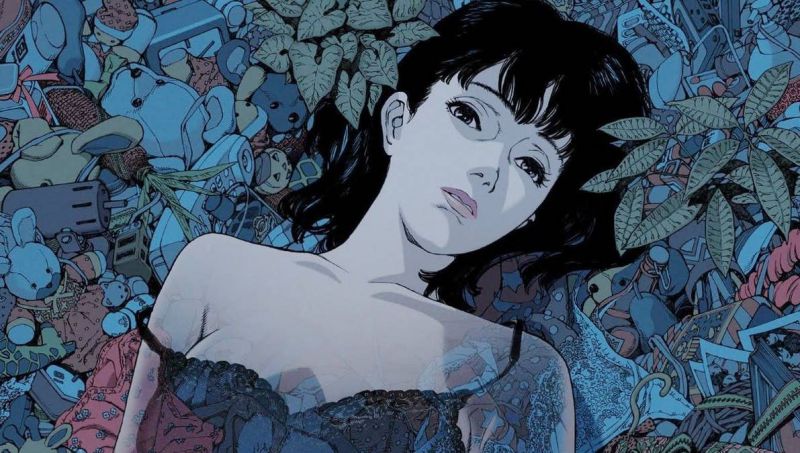 Must Read- (2021) Top 10 Most Disturbing Anime that are banned in many countries
---
Rating – 7.45
Plot – In a world where business arguments are settled through Gladiators, Ouma Tokita aims to prove himself the strongest. His wish is fulfilled after he gets assigned by the Nogi group and Kazuo Yamashita is assigned to be his manager. The duo must now take part in the fights organised by the Kengan Association and battle it out against fighters aiming for the same goal.
No. of episodes – 12
Where to watch – Netflix
---
8) Yawara, a fashionable judo girl –
Rating – 7.47
Plot – Yawara Inokuma is a high school student who wants to live a normal, happy life. However, she is a prodigy in Judo and also the granddaughter of the 7th Judo master. Although she tries to hide this fact from the others she is often forced into situations where she has to use her Judo skills. In the meantime, the reporter of a paper quietly observes her from the shadows and wants to bring her skills into the limelight.
No. of episodes – 124
Where to watch – Gogoanime (Unofficial)
---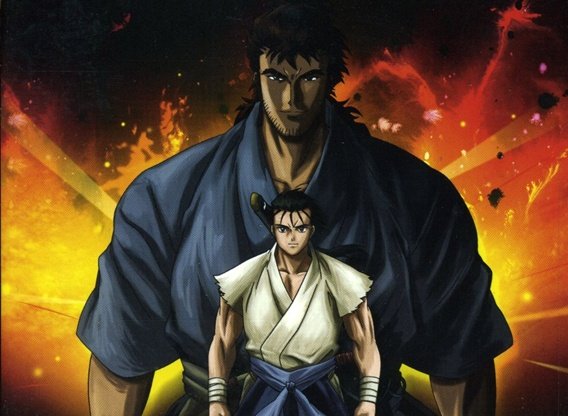 Rating – 7.58
Plot – This wonderful martial art anime produced by Studio Comet takes 7th place in this list. According to legend, there is an invincible martial art called Mutsu Enmei-Ryu which does not involve any weapons and can be used to defeat any amount of opponents using sheer speed and strength. Now three generations of people who have the name of Mutsu must take part in battles against the strongest fighters in their respective eras.
No. of episodes – 26
Where to watch – BetaSeries (Unofficial)
---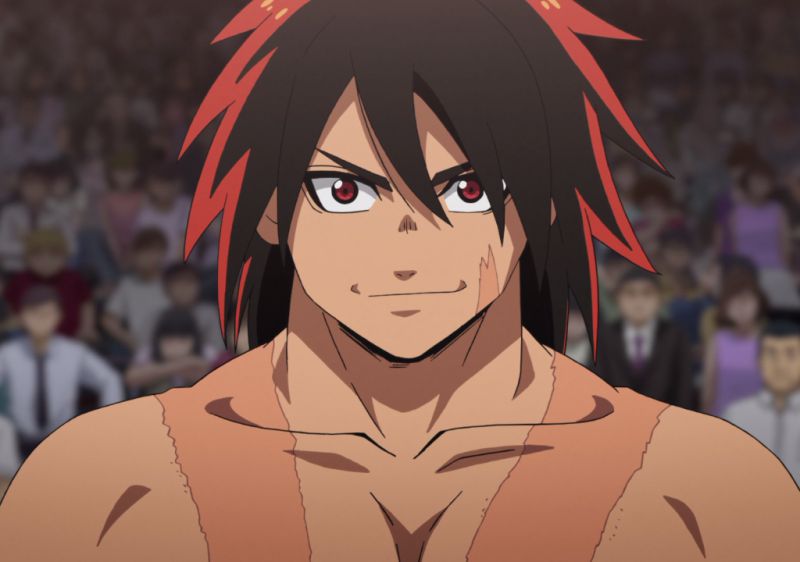 Rating – 7.58
Plot – Hinomaru Ushio is a talented and hard-working kid who strives to become a professional sumo wrestler. However, he doesn't meet the size requirements and needs to prove his mettle by earning the title of High School Yokozuna. He gets himself enrolled in Odachi High where he must build a sumo club from scratch. Watch as he battles against all odds with his underdog sumo club and gives his all to make it professionally.
No. of episodes – 24
Where to watch – Netflix
---
5) Fist of the North Star –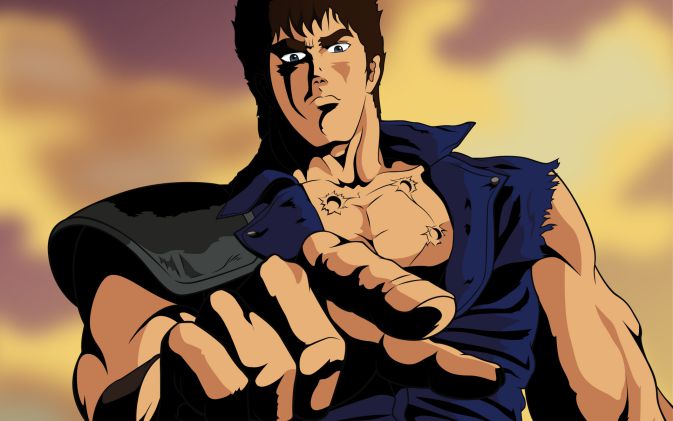 Rating – 7.98
Plot – In a post-apocalyptic world, a brave warrior named Kenshirou tries to track down his enemy, Shin who has kidnapped his fiancee. However, his exploits attract warlord and other martial artists towards him and he ends up having more on his plate to deal with. He has to face ridiculous challenges as he must make full use of his Hokuto Shinken and defeat his rival while taking back what he loves the most. 
No. of episodes – 109
Where to watch – Netflix
---
4) Kenichi: The Mightiest Disciple –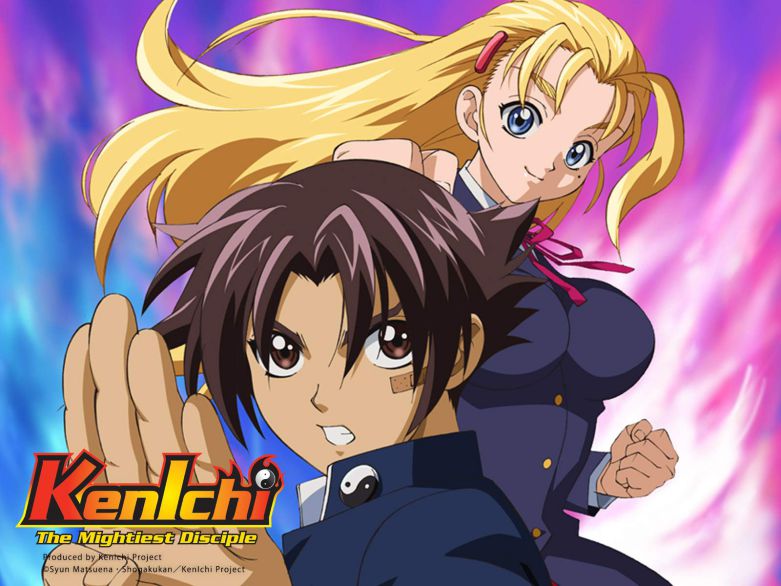 Rating – 8.10
Plot – Kenichi Shirahama is a high school student who loves to spend his time reading self-improvement books. One day he finally gathers the courage to join his school's karate club. However, an upperclassman continuously bullies him to throw him out of the club. Kenichi trains hard in his classmate's dojo and is able to defeat his senior. His exploits attract a group known as Ragnarok and now Kenichi must learn a variety of martial arts from the dojo masters and develop his own unique fighting style.
No. of episodes – 50
Where to watch – Amazon Prime Video
---
3) Moribito: Guardian of the Spirit –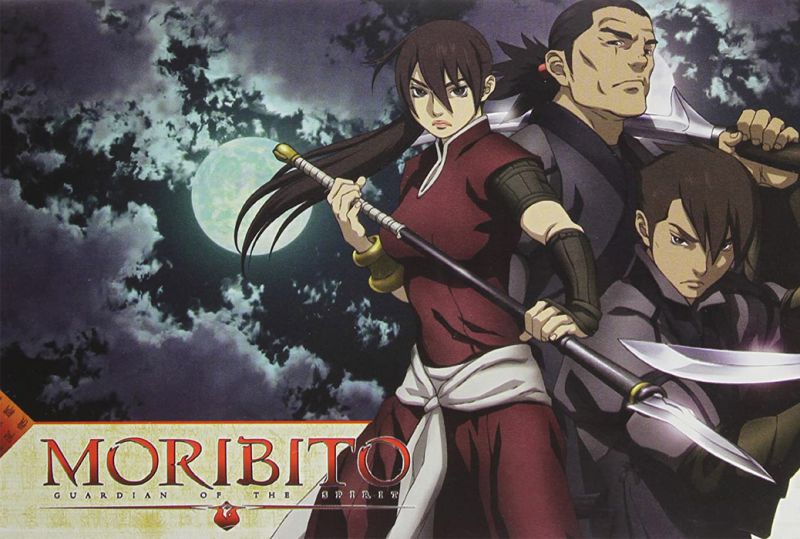 Rating – 8.16
Plot – The empire of Shin Yogo is on the brink of drought and the people must devise a plan to save their kingdom. Legends say that a water demon was defeated many years ago which had avoided the drought. However, in the present time, the water demon resides in the emperor's son, Chagum and the emperor decide to sacrifice him to save the kingdom. Chagum is saved by a mysterious mercenary, Balsa who vows to protect him at the command of his mother.
No. of episodes – 26
Where to watch – Amazon Prime Video
---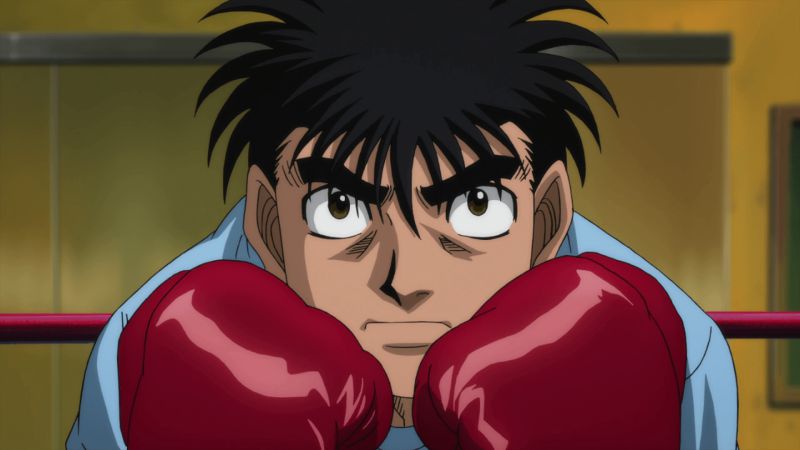 Rating – 8.74
Plot – Makunouchi Ippo has always been a kid who is bullied by others. In one similar instance, he is saved by Takamura Mamoru who takes him to his boxing gym. Ippo starts training in the gym under the guidance of Mamoru. However, Mamoru gives him a difficult task with a time limit to find out if Ippo has what it takes to be a boxer. In this way, Ippo's journey to the top of the boxing world begins.
No. of episodes – 75
Where to watch – Crunchyroll
---
1) Avatar: The Last Airbender –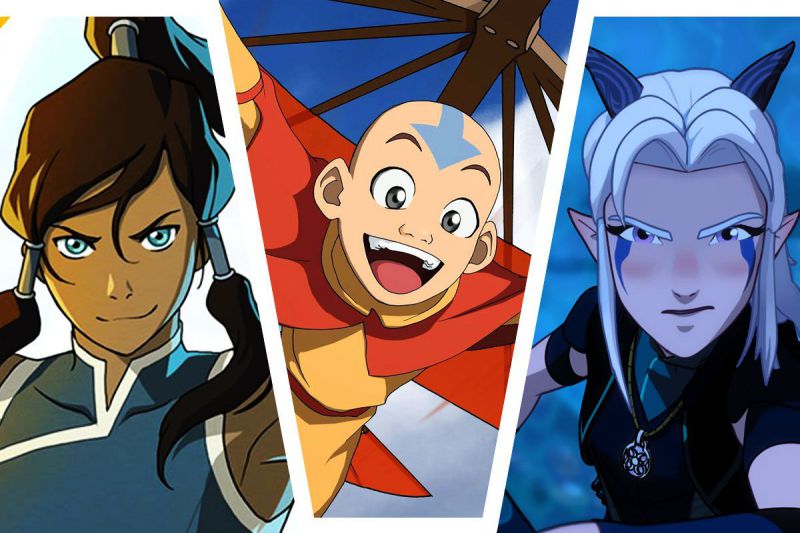 Imdb Rating – 9.3
Plot – The world is peacefully co-existing with the for nations, namely – the Water Tribe, the Earth Kingdom, the Fire Nation and the Air Nomads. However, everything changes one day when the Fire Nation decides to attack the other kingdoms. The responsibility falls on the Avatar who is the only one who can master all four elements. After it is found that Aang is the last Avatar, Katara and Sokka are tasked with the responsibility to protect him till he masters all the elements and defeat the Fire Nation.
No. of episodes – 60
Where to watch – Amazon Prime Video
---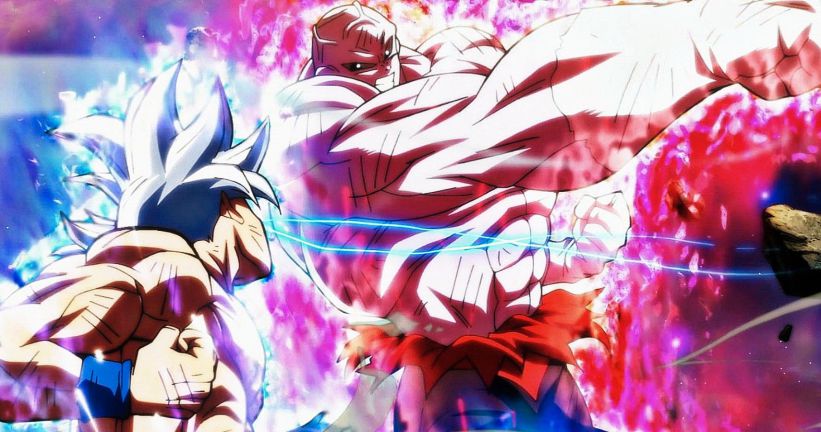 Must Read- (2021) Top 10 Pure Battle Manga of All Time
---
Special Mention-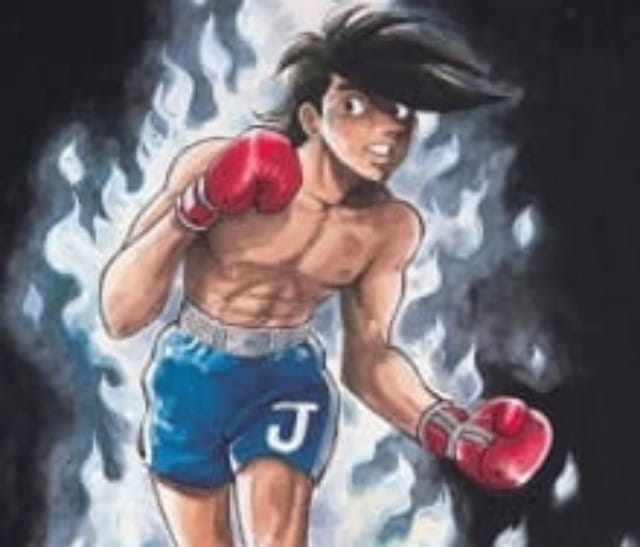 Rating- 8.28
Plot– Ashita no Joe or Tomorrow's Joe is a typical boxing anime in which the story revolves around an undisciplined boy, Joe Yabuki, who likes boxing from the beginning. His life changes when he meets a former boxing coach, Danpei Tange. And from this incident, he chooses the path to becoming a professional boxer.
No. of episodes- 79
Where to watch- Crunchyroll
This marks the conclusion of our top 20 best realistic Martial Arts anime. It is safe to say that most of these animes pack a heavy punch, with some of them already having a strong fanbase. While it was not surprising to see Avatar and Hajime no Ippo in the top 3, Moritobi made a surprise entry in that third spot. We will be back with more top 20 articles. Till then, stay tuned with us. 
---
Follow us on Twitter for more post-updates.
Also Read: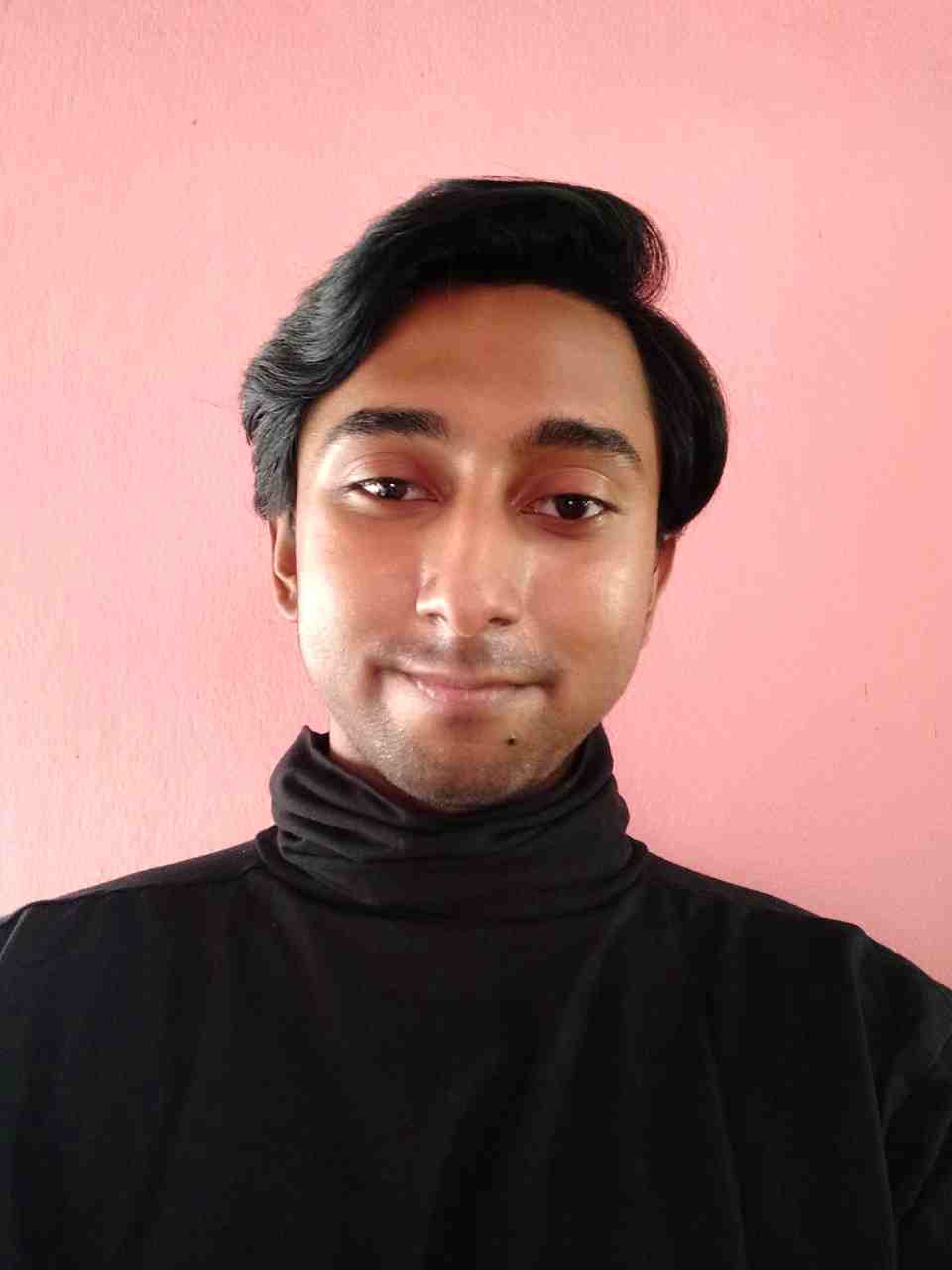 Life took a sudden turn for me when I finally decided to watch Kimi no nawa & Clannad. While both of them made me cry and introduced me to this vast world of anime. The Anime and Manga world is an escape for me from this complicated real world and serves as a relief. Being a content writer for OtakusNotes still feels like a dream and has been one of the best things to happen to me this year. It has been a productive distraction for me and I am loving every moment of it.