My Hero Academia is an ongoing superhero franchise written by Kōhei Horikoshi. Since July 2014 it started serializing in Weekly Shonen Jump and currently has 29 volumes in tankōbon format. The series is about Midoriya Izuku and his dream to become a Hero despite being Quirkless in the world where Quirk is everything.
My Hero Academia has many powerful and strong-willed female characters. Today, in this post we are going to discuss and rank the 15 most beautiful women characters, excluding those under 18, based on their appearance and charm. The ranking has been done based on my research and speculations, so let us know your thoughts in the comments.
Top 15 Most Beautiful Women in My Hero Academia-
15. Ryuko Tsuchikawa (Pixie-Bob)-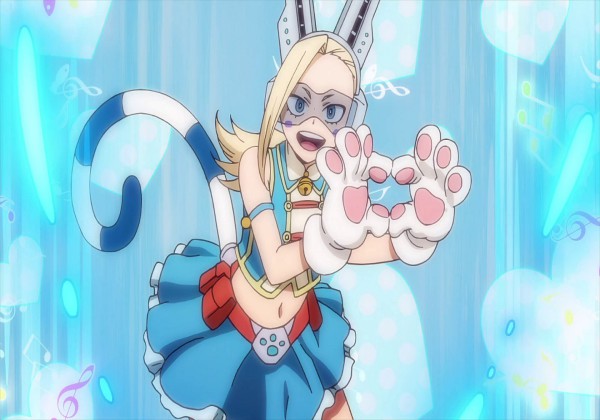 Ryuko Tsuchikawa is one of the Pro Heroes in the series and a member of the Wild, Wild Pussycats. She sports blonde hair with a long bang and has blue eyes. She wears a tinted visor with the costume but the most eccentric of her appearance is two blue dots on her cheeks and her hero costume which is light blue and similar to Pussycat's hero costume. So, she is positioned in the 15th rank.
---
14. Shino Sosaki (Mandalay)-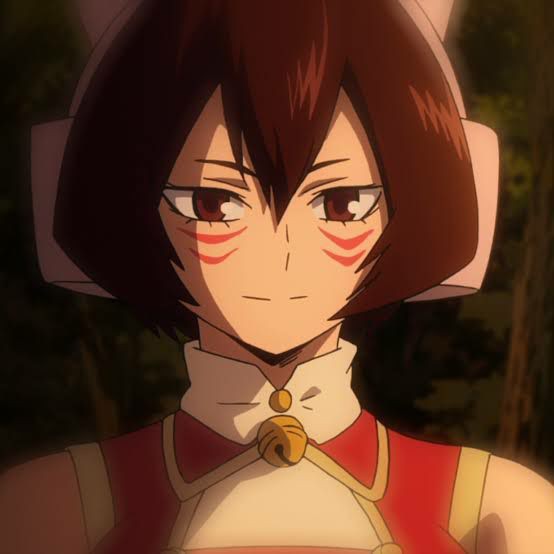 Shino Sosaki was first seen in Chapter 70 as a Pro Hero and a member of the Wild, Wild Pussycats. She has brown hair and red eyes which are styled into three bangs across her face. She wears a red-colored Hero costume similar in fashion to Pussycat's hero costume. But her charming point is red markings, resembling cat whiskers, under her eyes. Hence, she is in rank 14.
---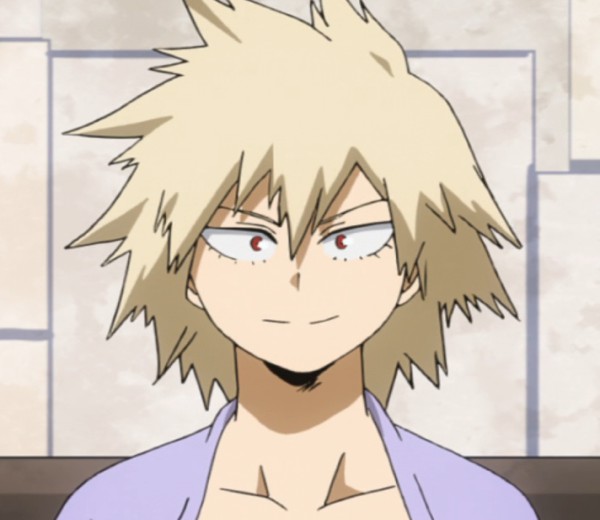 Mitsuki Bakugo is the wife of Masaru Bakugo and the mother of Katsuki Bakugo. She has red eyes and ash-blonde hair and her son bears a striking resemblance to her. Even though she is in her later thirties she appears youthful. So, no wonder she is on this list and in the 13th position. 
---
12. Kiruka Hasaki (Slice)-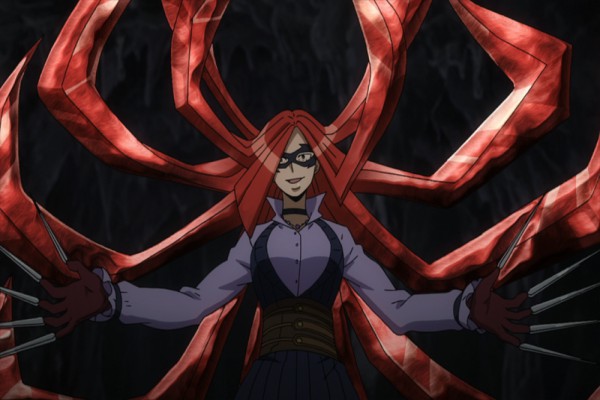 Kiruka Hasaki debuted in League of Villains: Undercover, a spinoff manga, and was seen as a villain working with Nine. She has blue eyes and fair skin. The most eye-catching feature of Kiruka is her red-colored hair which is straight and shiny and has chin-length bangs that partially obscure her right eye. Hence, we have placed her in the 12th position.
---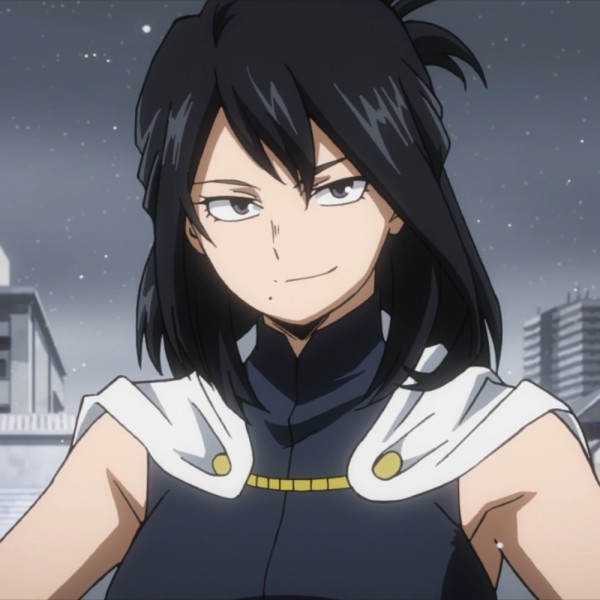 Nana Shimura, the seventh user of the One For All Quirk, was the mentor of All Might as well as a close friend of Gran Torino. She was well-built, strong, and had straight shoulder-length dark hair. She was a beautiful woman and a small mole below her bottom lip along with intelligent eyes made her more alluring. So, she has been positioned in the 11th rank.
---
10. Rumi Usagiyama (Rabbit Hero: Mirko)-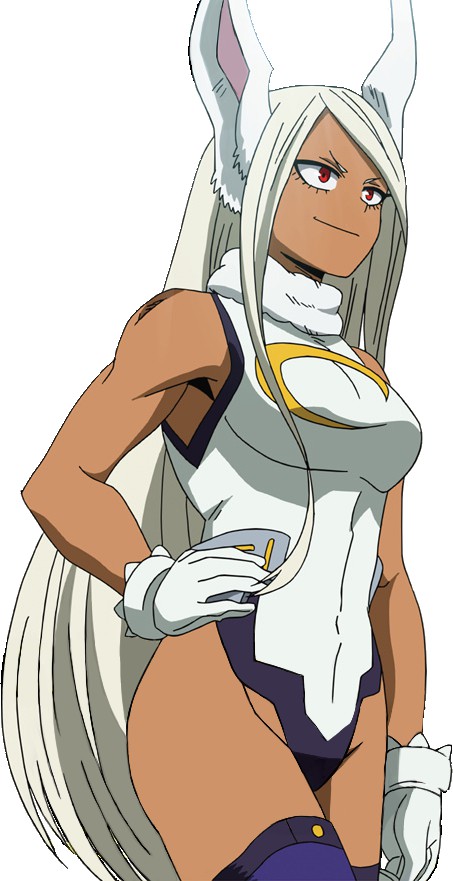 Rumi Usagiyama debuted in Chapter 184 of the series and is the current No.5 Pro Hero. She is strong, tough, and has an athletic build with muscular arms and legs. And the most prominent features are her straight long white hair, tanned skin, and red eyes, giving her a rabbit-like appearance. So, without a doubt, she placed in the 10th position and also became one of the fan favorites after she was introduced in the series. 
---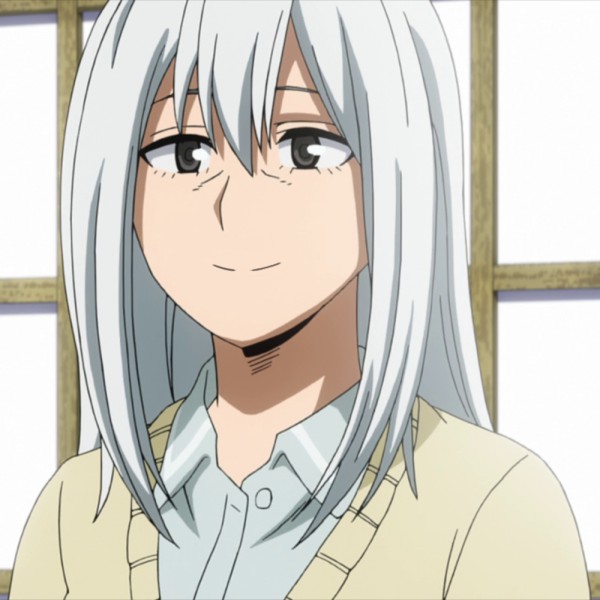 Rei Todoroki, the wife of Enji Todorok, is the mother of Toya, Fuyumi, Natsuo, and Shoto Todoroki. She has a distinct mellow expression and tired eyes. She is ranked 9th on this list as even though she has both average heights and builds, her charming points are brown-gray eyes with long eyelashes and straight shoulder-length white hair.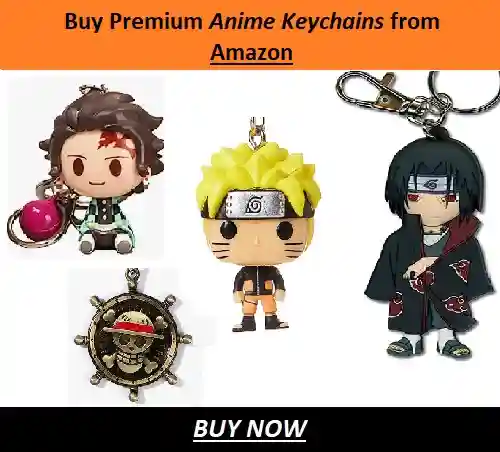 ---
Must Read- Top 10 New Generation Heroes in My Hero Academia
---
8. Yu Takeyama (Mineyama Hero: Mt. Lady)-
Yu Takeyama, a member of The Lurkers, was seen at the beginning of the series as the No.23 Pro Hero. Her eccentric purple eyes with white pupils and long eyelashes place her in the 8th position of the list. She has cream-colored blonde hair with two shorter strands curled to frame her face and her hero costume is a purple and pale tan-colored skin-tight bodysuit.
---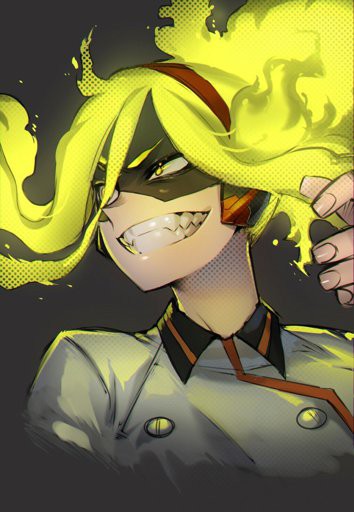 Moe Kamiji, a Pro Hero, is one of the over thirty sidekicks who work at the Endeavor Agency. She debuted in Chapter 245 and was seen wearing a light-gray jacket with black knee-high socks and short black boots. She has pointy teeth and big dark eyes. Her most eye-catching and alluring feature is her long, flaming green hair with two bangs on each side. Therefore, she ranks in the 7th position. 
---
6. Ryuko Tatsuma (Dragoon Hero: Ryukyu)-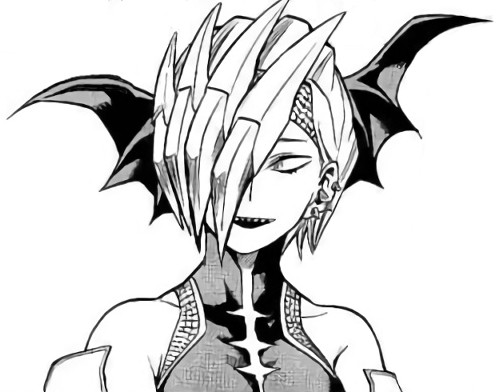 Ryuko Tatsuma employed Nejire Hado, Ochaco Uraraka, and Tsuyu Asui during the Shie Hassaikai Arc. She is also the current No. 10 Pro Hero. She has chin-length blonde hair with a long fringe over the right side of her face, covering her eye. She has unique sharp teeth and thin and her yellow-colored eyes with slit pupils adds more points to her charm hence she is ranked 6th.
---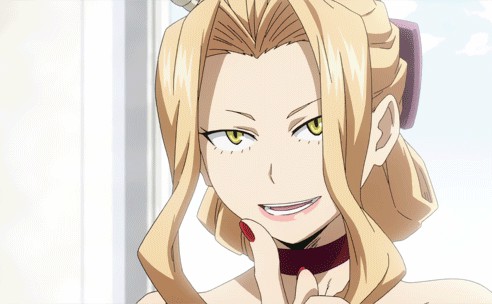 Uwabami is a celebrity as well as a Pro Hero. She wears a maroon dress with scale-like details as her Hero costume and has long blonde hair, styled in curly locks in the front. She is an attractive woman and her most distinguishing feature is the three snakes that are seen protruding from her hair. So, she has been placed in the 5th position. 
---
4. Nemuri Kayama (Rated Hero: Midnight)-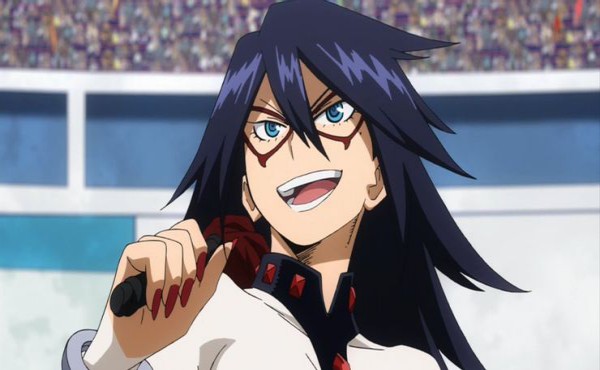 Nemuri Kayama was a faculty member at U.A. High School and one of the Pro Heroes. She had long dark hair with chin-length bangs, sky blue eyes, and had a tall stature. Besides that, she was a curvaceous woman but her most eye-catching feature was a small beauty mark below her left eye and red-painted nails. Therefore, she has been placed in the 4th position.
---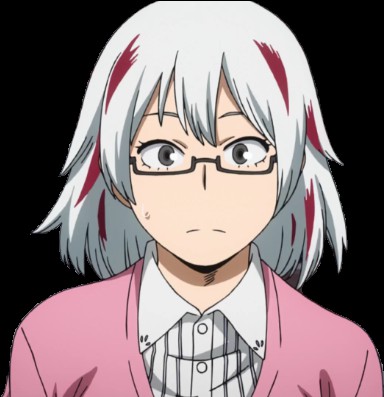 Fuyumi Todoroki, the only daughter of Enji and Rei Todoroki, is the younger sister of Toya and the older sister of Shoto and Natsuo. She has turquoise-colored eyes and an average height. She also bears a similarity in appearance with her mother. But her white hair with traces of crimson color stands out the most. Hence, she ranks 3rd on the list.
---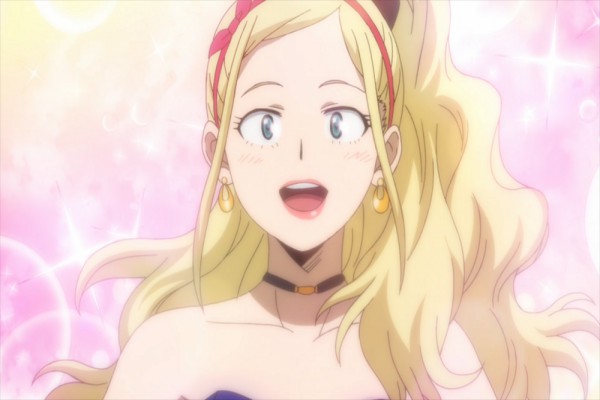 Melissa Shield is a 3rd-year student at I-Island Academy and the daughter of Professor David Shield. She is also one of the main characters in My Hero Academia: Two Heroes. She is an attractive woman with pale skin and has an average height. She has wavy blonde-colored hair and a notable round face but her aqua-blue eyes with long eyelashes add more charm to her. So, without any doubt, she takes 2nd place.
---
1. Nejire Hado (Nejire Chan)-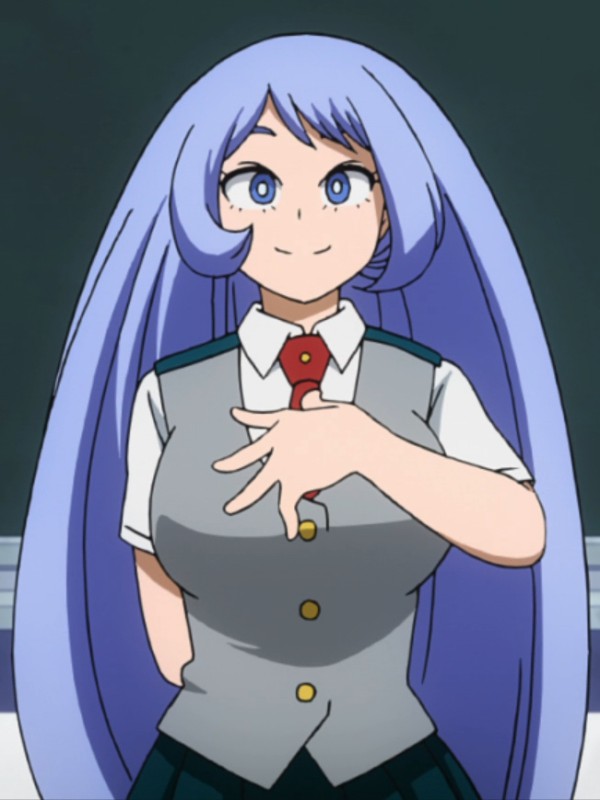 Nejire Hado is part of The Big 3 and also a student of Class 3-A at U.A. High School. She debuted in Chapter 122 and her Hero costume consists of a royal blue skin-tight bodysuit with a high black collar. She has an average stature and royal blue-colored irises with wide, curious eyes. But her most prominent feature is her hair which is periwinkle and reaches all the way down to her knees, curving inwards around her legs. Moreover, she is popular both among the audiences as well as among the students of U.A. So, no wonder she is in the 1st position.
It was not surprising to see Nejire Hado and Melissa Shield on the top two spots as they are both very attractive with their distinct features. Besides their appearance, they are also well-favored among the readers for their skills and power. Read My Hero Academia series on Mangaplus Shueisha or VIZ Media. We will be back with more posts like this, till then stay tuned with us.
---
Follow us on Twitter for more post-updates.
Also Read-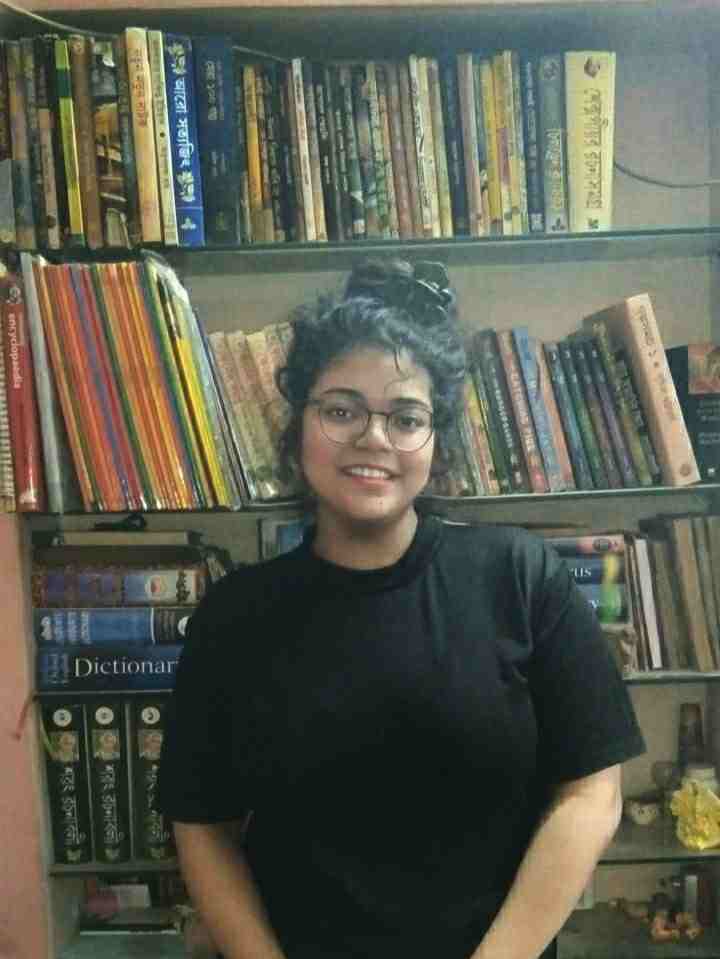 Namrata is a nature lover and frequently spends their time making elaborate plans of settling near the banks of Manasarovar lake with their best friend. If not, then they can be found reading mangas, books, comics, or science journals. Quite interested in science and will start talking about its endless theories if given the opportunity.