Given is a well-known shounen-ai or Boy Love manga series released in 2013 written and illustrated by Kizu Natsuki, who is famous for being a doujinshi artist. Her talent as an artist was further popularized after the animation of the series in 2019. Under the direction of Hikaru Yamaguchi and the production of the Lerche studio, the anime was a huge success despite being only 12 episodes long. Recently in 2020, the series also released a movie as a sequel that continued the relationship of two of its side characters.
The drama romance anime plot revolves around Mafuyu Sato, a young student going through a tough time after an unfortunate turn of events in his previous relationships. Being unable to find a healthy medium of conveying his bottled-up emotions, Mafuyu can't help but cling to the past. This, however changes after he meets Ritsuka Uenoyama, a prodigy guitarist, who manages to change Mafuyu's perspective of his emotions and himself. As he teaches Mafuyu how to play the guitar, introduces him to new people and possibilities, and helps him learn that broken things are only broken until they're fixed, feelings blossom, and the world glows brighter.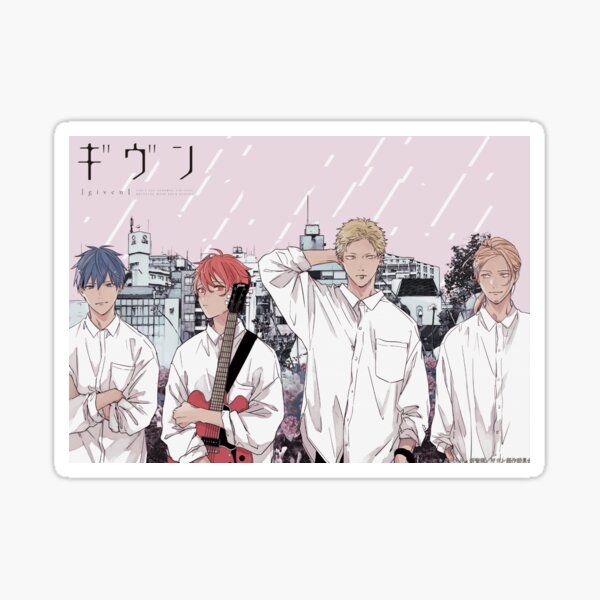 The anime gets its name from the band formed by Mafuyu, Ritsuka, and his two older friends, Akihiko Kaji and Haruki Nakayama. Being a music-based anime, it really does have an absolutely amazing soundtrack, especially the opening and ending theme songs by Centimilimental. Other than its excellent inclusion of songs, it also displays an incredibly aesthetically pleasing color palette to bring its characters to life. 
Other than its depiction of real-life issues, it also accurately encapsulates the essence of the ups and downs of human emotions while ensuring that the viewers can relate and get emotionally attached to the characters. And honestly speaking, with the unique character designs and their respective quirks, it really isn't difficult to establish a one-sided love story. So, to help you pick a one-sided healthy relationship with the very fictional characters of Given, we present to you a list of the Top 10 Most Handsome Characters in Given Anime.
Top 10 Most Handsome Characters in Given Anime-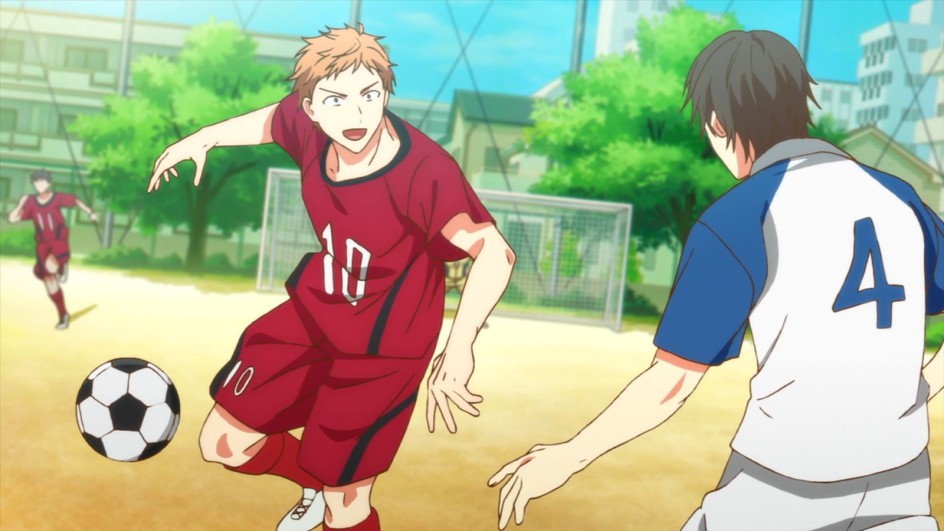 Itaya is one of the characters we meet in the very beginning. The orange-haired boy with matching eyes is Ritsuka's basketball-loving classmate. This athletic ball of sunshine-sponsored energy shows a resemblance to Mafuyu's color palette but has the exact opposite personality. Other than being a supportive friend to both Mafufu and Ritsuka, Itaya is also kind, inquisitive in nature, and fun to be around.
---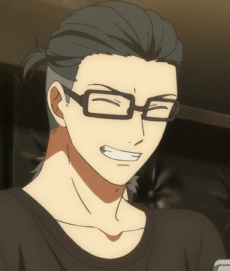 Unfortunately for us, this exemplary fine man is taken by Ritsuka's sister, Yayoi. However, that won't stop us from explaining why it's a loss for us all. This tall black-eyed beauty with matching hair with an undercut is a musician and a talented video editor. He's an extremely kind and caring friend and is always looking out for Haruki, with whom he studies. Yes, a man with a stable job that provides more than just the bare minimum.
---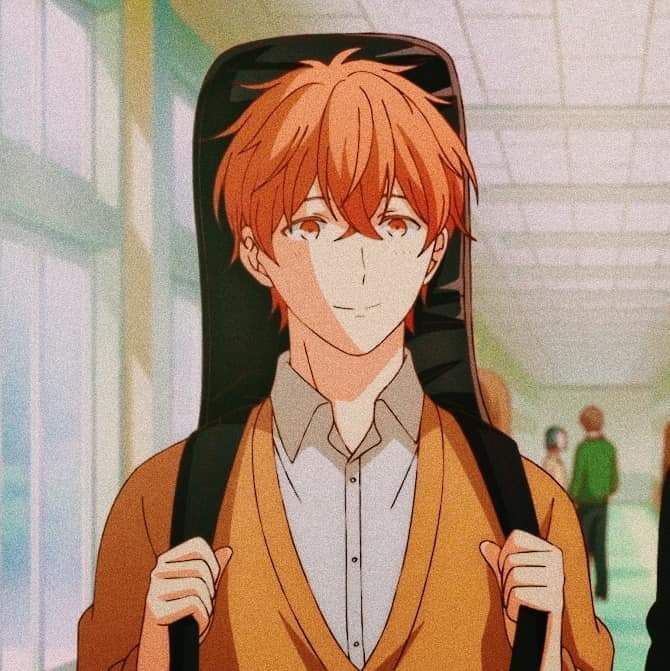 This quiet, introverted baby cinnamon roll is the main character of the series. He is characterized by salmon-pink eyes and fluffy hair that matches. Other than being an adorable baby with heart-stealing reactions, Mafuyu is an absolute sweetheart with an amazing affinity for music. The fact that he's able to learn to play a song on the guitar after just a few weeks of training proves that he's a dedicated, hardworking person, and watching him grow in the talent of singing and writing songs, and as a person is an absolute treat.
---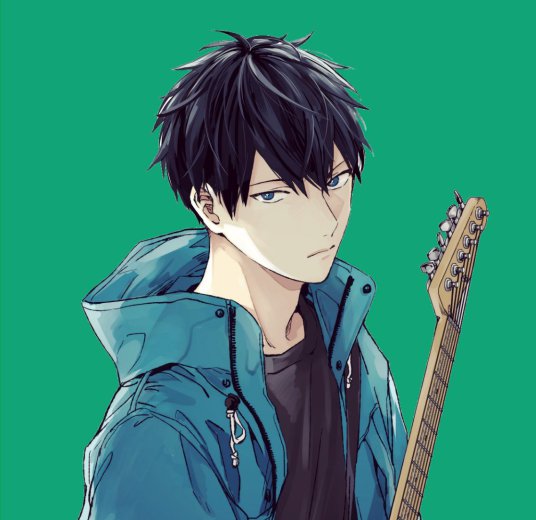 Although Ritsuka follows the standard 'Kageyama print' character style, this black-haired, blue-eyed huggable character has his own charm. Ritsuka is a hardworking prodigy guitarist and a completely relatable and certified simp. His extremely loyal behavior towards Mafuyu and easily flustered face guarantees little comedic interaction and only makes you adore him more. Further, his non-judgemental and panicky yet relatable personality makes visualizing him as an ideal special other a little too easy.
---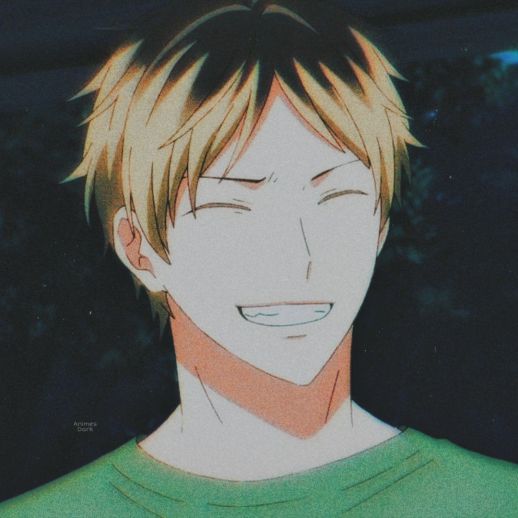 Hiiragi has the most vibrant color composition in the series. With his metallic gold eyes, dyed yellow hair with brown tips, a tsundere attitude, and a face that displays his emotions as plain as day, he makes one want to nag him for fun. He is the bassist and lead vocalist of his band with his childhood friend Yagi. And although he does try to look a little badass with his piercings, the surfacing of his sweet, worrywart personality renders it useless. In the recent manga chapters, he's been the main focus with his relationship with Yagi, and we're pretty sure Kizu Natsuki knows this, but fans are dying to see more of him.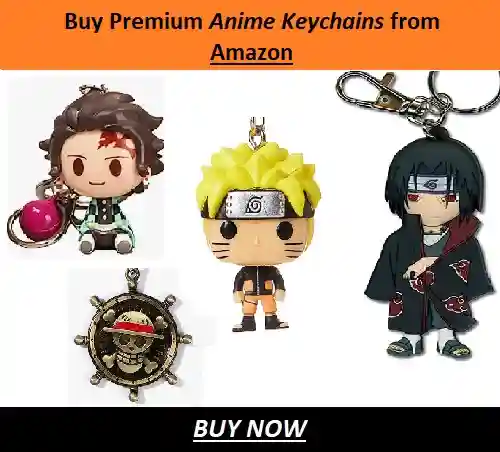 ---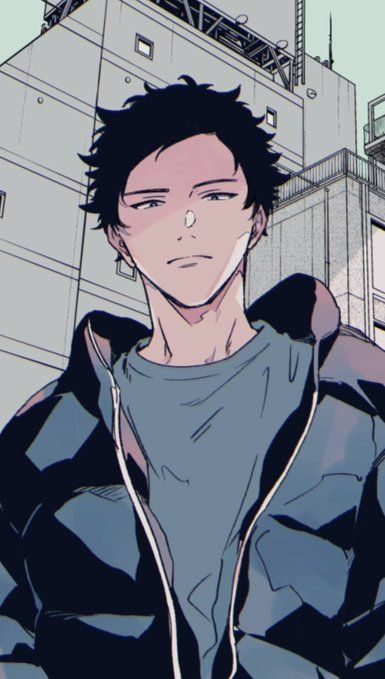 For some reason, Shizusumi Yagi, with his stoic, unreadable face, has a very 'mature' vibe going on for himself. The straightforward brown haired hazel eyed Yagi does not mince his words and could be classified as rude if you didn't know him. However, he does have a soft side, sadly only for Hiiragi and his very close friends on rare occasions, but his position as the drummer of the band only makes you want to be his best friend and hope for the best.
---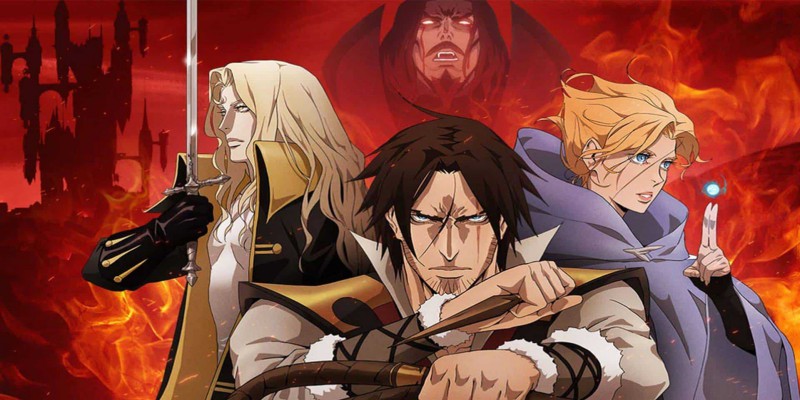 Must Read- (2021) Top 10 Best American Anime of all time Ranked
---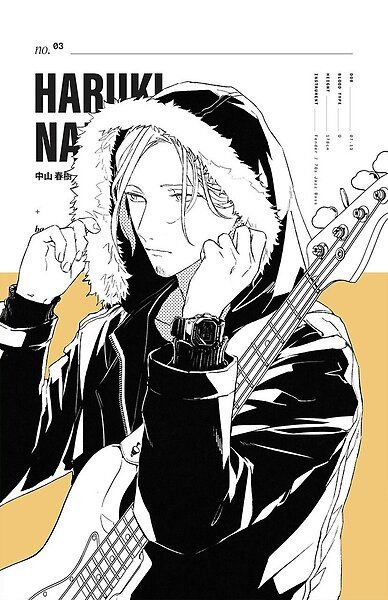 If you've watched the Given movie, you know that this honey blonde-haired amber-eyed gentle soul has a personality to match his sweet honey-colored theme. Haruki is the bassist in the band among literal prodigies, he keeps the band together and manages to be a self-sacrificing fool all in one breath. And although he is quite impressive, it really does make you want to hug him for all of eternity. During the initial stages of the series, he sports a long-haired look with bangs that he clips in the front. But during the movie in which he and Kaji are the main focus, he cuts his hair short which gives him a fragile yet unbreakable look that only adds to the charm of his compassionate, pure-hearted soul.
---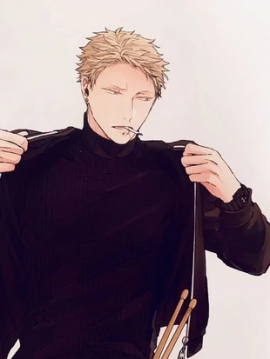 At first glance, Akihiko seems to be an intimidating mature man but in reality, he is a huge dork. With his blonde hair, soul snatching green eyes, and bad boy look cemented with his multiple piercings, including a lip ring, the bi-icon breaks more hearts than drum sticks. He's an extremely talented musician and can play the violin, bass, guitar, and drums. Fictional band boyfriend anyone? 
---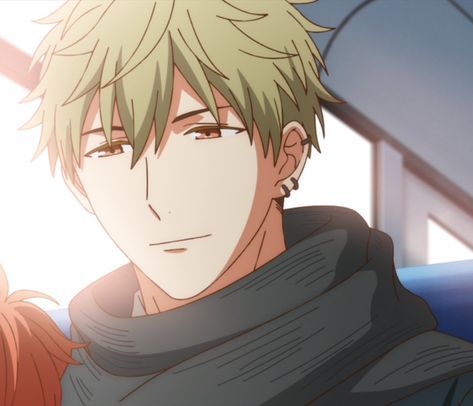 Yuki is Mafuyu's ex-boyfriend and appears in fleeting moments throughout the series. He was the lead vocalist and guitarist in a band he formed with his childhood friends Yagi and Hiiragi, and he was definitely a staged spectacle to behold. The reason why this character with messy dyed blonde hair takes the second place is that this cheeky, observant, caring, and affectionate character deserved better. He was extremely kind and gentle to everyone he met, even with his naughty dominant side and an overall delight to get to know.
---
Most Handsome Character in Given Anime-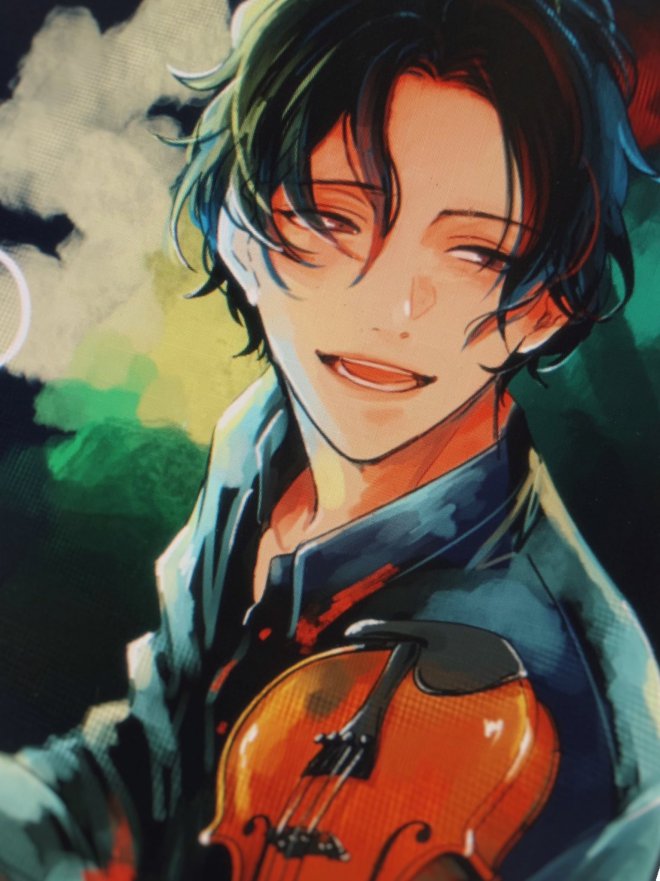 If there existed a list of people that deserved the world, Ugetsu's name would be the first one written there. With deep brown messy hair and sunkissed brown eyes, Ugetsu could put models to shame. The world-renowned violinist isn't only known for his unexplainable pretty looks but also for the heart-wrenching music he produces. Although the prodigy is a little unstable with his emotions, that is exactly what makes him the most relatable character. And if you need another blow to your self-esteem, we regret to inform you that he is not even an ugly crier.
---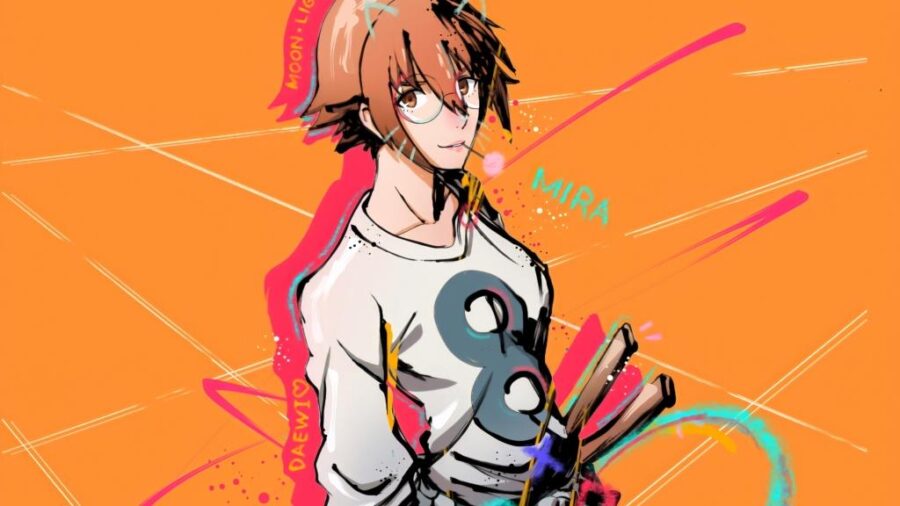 Must read- (2021) Top 10 Hottest Female Characters in The God of High School Ranked
---
The Given anime is a beautiful work of art that takes you on a heartbreaking yet healing rollercoaster ride. So if you haven't watched the anime, we suggest you get to it so we can cry about the sheer beauty of it together. We guarantee that the manga too is incredibly easy to follow and somehow elicits more of your emotions, so if you're looking for a braveheart challenge, here you go.
The given anime can be viewed on the official Crunchyroll website and is also available on Netflix in selective countries. If you're looking to read the manga, you can read it on the official Given Manga website or on private websites like Mangago until official websites upload it. So with this, we come to the end of this article on the Top 10 Most Handsome Characters in Given Anime. We'll be back again with yet another enticing article to keep you occupied so until then, stay tuned, stay safe and stay hyped.
---
Follow us on Twitter for more post updates.
Also Read-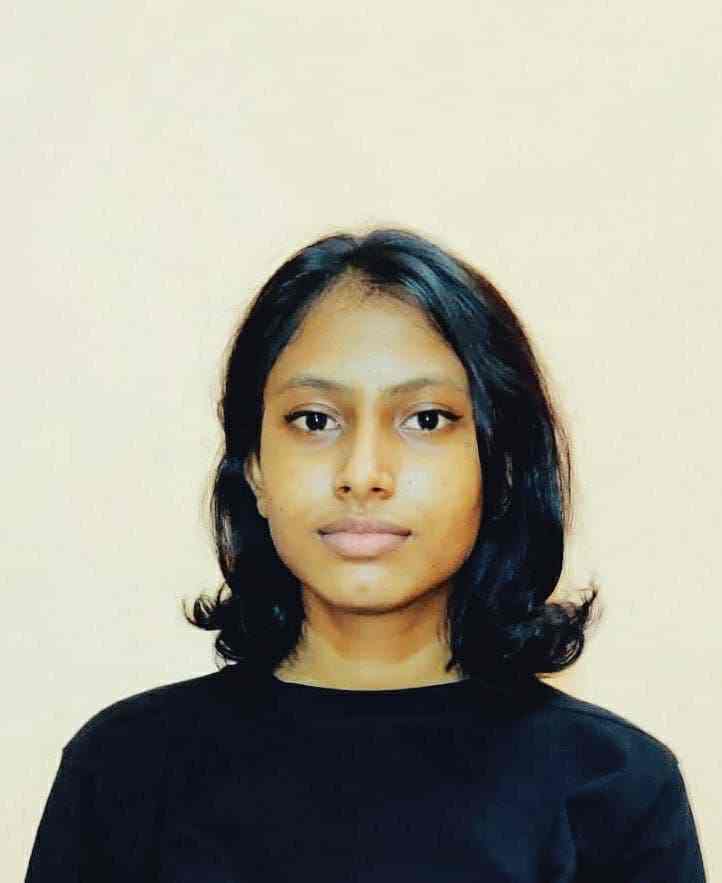 A simple wanderer in both actions and thoughts. Daydreaming is what they do best when they're not watching anime or obsessing over fictional characters. Open to all kinds of debates except those including ranking their love for their favourite fictional characters.