Last updated on May 15th, 2022 at 03:17 pm
Black Butler or Kuroshitsuji is an ongoing supernatural action series, written by Yana Toboso, and its frequent comedic relief makes us forget how dark and callous it is. The story follows 13-year-old Ciel Phantomhive who forms a contract with a demon named Sebastian Michaelis to take revenge on those who made him and his family suffer, all the while completing tasks under the title of The Queen's Watchdog, at the cost of his soul.
Since 2006 it has been serialized in Square Enix's GFantasy, a monthly shonen manga magazine. As of 2021, the series has sold over 29 million copies and counting. After its two OVAs and season 3 ended the craze over this fantasy series was somewhat fizzled out but the manga series has faithfully retained the hype and oddity with new characters and their backgrounds.
As the series progresses Ciel is faced with his demons from the past all the while coming to terms with it and searching for the answers linked to his past. Throughout 171 chapters of the series we were introduced to various mysterious and unique characters, some were human and some not so much, so in this post, we are going to present powerful characters of the Black Butler series.
Most Powerful Black Butler Characters Ranked-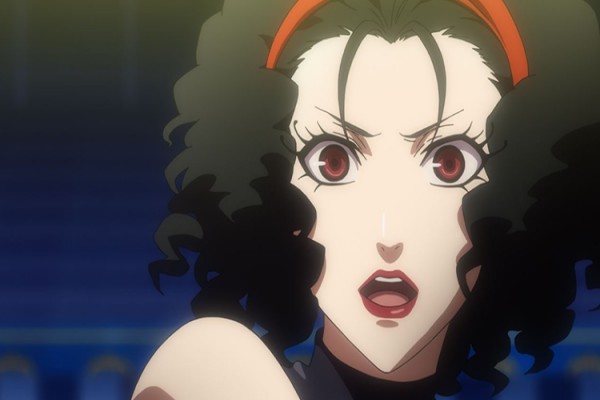 Beast was first introduced during Circus Arc and one of the first-string members of the Noah's Ark Circus. She was an animal trainer and was renowned as the star of the circus while performing with her tiger Betty. She was very domineering and aggressive and used the whip as her weapon.
Although she is one of the disliked characters, her past is quite tragic. She also tried to put an end to Baron Kevin's scheme to protect her adopted family even though she worked for him. Beast was a strong person with her rationals and deeply cared for her adopted family. Therefore, we have placed her on this list as she deserves some credit.
---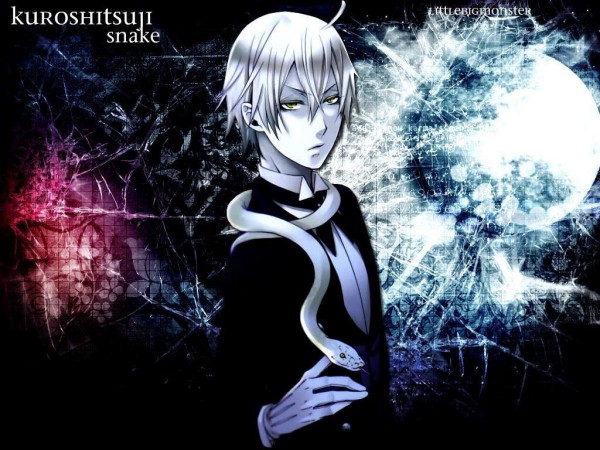 Snake true to his name is adept in charming snakes and owns nine snakes, he can understand them as well as allows them to express their thoughts through him. He was a former first-string member of Noah's Ark Circus and currently works as a footman of the Phantomhive Household. 
He is one of the loyal servants of Ciel even though Ciel tricked him into believing that other first-string members of the circus were alive, but there would have been no Snake if he hadn't lied. Though he is not a skilled fighter he has a keen perception of his surroundings and can control his snakes easily, and he is also well-liked by the fans so he currently ranks above Beast.
---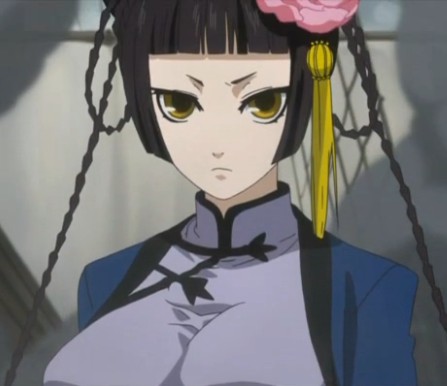 Ran-Mao is a woman of Chinese descent who works as an assassin under Lau. Despite her weak appearance, she wields two Chui or meteor hammers, a single strike from them can break pavements. She is also immune to sedatives and an expert in martial arts along with immense strength and reflexes.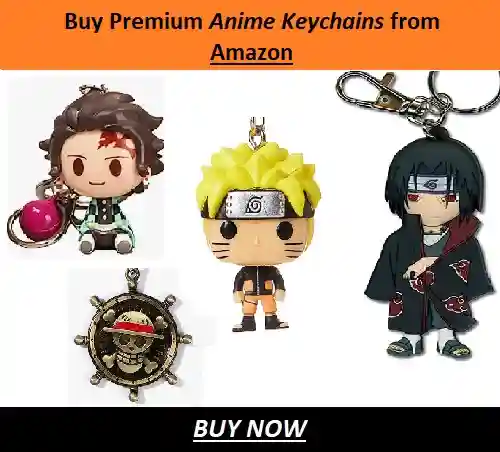 She is ranked 18th as her strength was also seen in Blue Revenge Arc where she dismantled the blood-collecting machine with ease, but low on the list as there are characters who are more potent.
---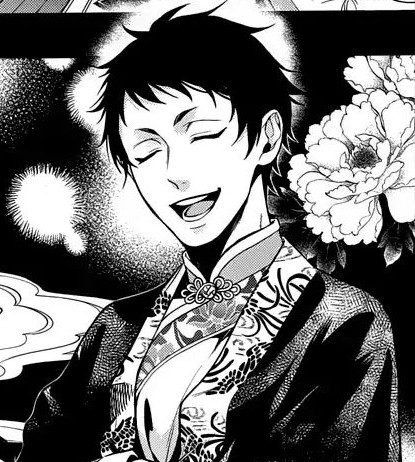 Lau is one of the eccentric characters in the Black Butler series and the British branch manager of the Shanghai trading company 'Kong-Rong'. To operate his Opium dens and conduct business in England's Underworld, he works and follows the orders of Ciel Phantomhive. 
Lau is also well versed in human anatomy as well as the use of needles and also has pieces of information about ongoing affairs when others do not have any slight inclination to it. Even though he is not a skilled martial artist he put his opponent to sleep using his needle, so we have placed him above Ran-Mao. 
---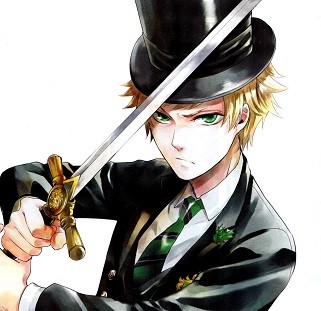 Besides being a knight Edward Midford is the older brother of Elizabeth as well as an older cousin of Ciel. He has a serious personality and values honor, courage, and chivalry; he has a profound respect for Ciel for shouldering the responsibilities of Phantomhive Household at a young age. 
Even though his swordsmanship is nowhere near his family members his skills are above others and can easily take down his opponents, hence he is 16th in rank in the list. 
---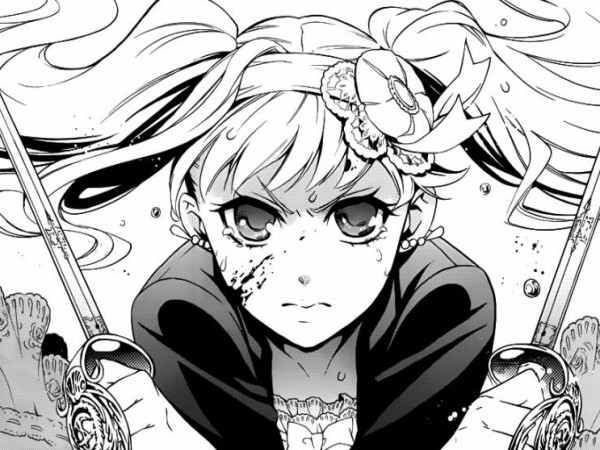 Elizabeth is the cousin and fiance of Ciel Phantomhive in the series and a strong-willed and cheerful individual. Despite being young she is an expert in swordsmanship which was seen in Luxury Liner Arc, even Sebastian Michaelis deemed her skills and strength admirable for a human, and without saying her skills are above her brother, so she is positioned above Edward but below Francis. 
---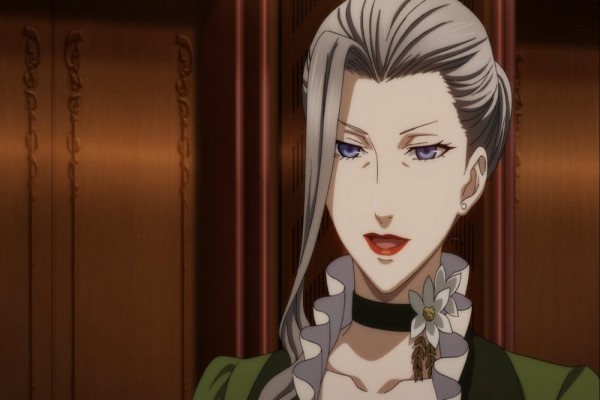 Francis Midford is the wife of Alexis Leon Midford, mother of Edward and Elizabeth, and sister of Vincent Phantomhive. She used to train young Ciel in fencing. She is an exceptional swordsman and even after marriage she trains vigorously. 
Her swordsmanship was seen during her fight against Bizarre Dolls and her ability to stay self-composed in any situation places her in 14th position. 
---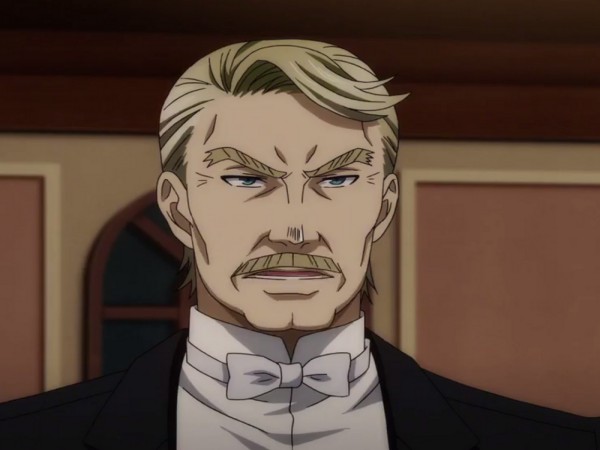 Alexis Leon Midford is the husband of Francis Midford and head of the Midford Household and the Order of the Garter. He is a valiant leader and fighter who honors the code of chivalry and won't hesitate to help and protect those in need. He is ranked 13th as his skilled swordsmanship was seen in the Luxury Liner Arc while fighting against Bizarre Dolls to save the passengers on board.
---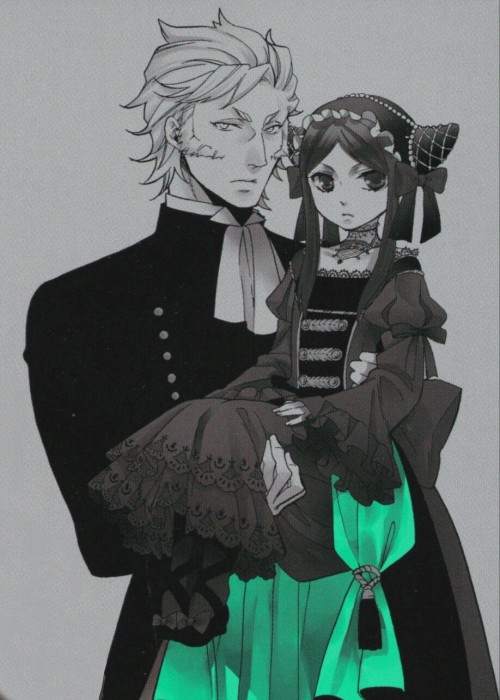 Lieutenant Wolfram 'Wolf' Gelzer was a high-ranking official in the German military who assumed the role of Sieglinde Sullivan's manservant, as part of the Emerald Witch Education Project. He chose to stay as her butler after the truth about the project was exposed and the project was terminated. 
He is an all-around skilled fighter and was considered the best in the military. Therefore, we have placed him in the 12th position as he can do anything to protect his master from harm. Moreover, we think he can stand his ground against supernatural beings.
---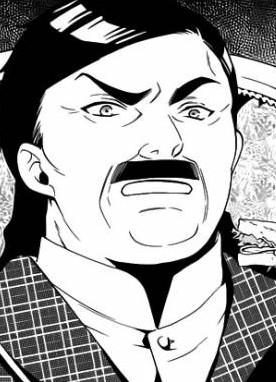 Baron Diedrich, a german nobleman, is a long-time friend of Vincent Phantomhive and an Aristocrat of Evil. Despite being overweight he has retained his fitness as he was able to hold his own in combat against Wolfram Gelzer and also tricked him during the combat all the while proving his cunning nature. 
He will go out his way to help those in need and he strictly follows the rule and will not hesitate to confront those who oppose it but capable of admitting defeat in a fair match. He can hold his ground against his opponent if not defeat them and the reason to place in 11th position and above Midford household.
---
Baldroy often known as Bard or Baldo is the chef of the Phantomhive Household. He was recruited by Sebastian in the middle of the battlefield and has a profound respect for Sebastian. Like other servants in the mansion, he is fiercely loyal to Ciel and would go any length to protect him. 
Along with the other servants, he protects the mansion and doesn't lose composure even in dire situations and rather focuses on overcoming the situation, his battle prowess was seen when the first-string circus members infiltrated the mansion. Hence, we have placed in the 10th position.
---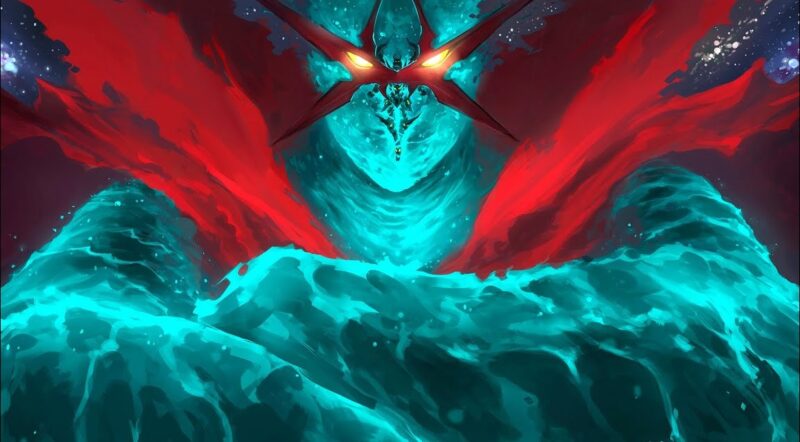 MUST-READ: Top 10 God Tier Anime/Manga Characters Of All Time
---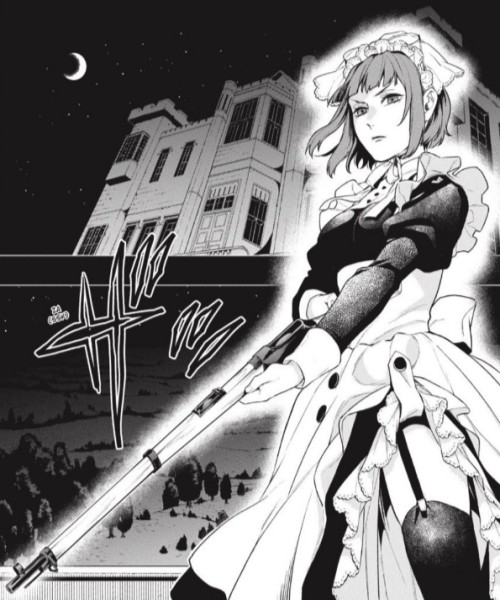 Mey-Rin is another of the servants who is fiercely loyal to Ciel and has an extraordinary vision as she can see and shoot her targets from a thousand miles away. On a side note, she wears round glasses to see up close. Besides being an excellent sniper she can wield any type of firearm and is also skilled in hand-to-hand combat. 
Therefore without any doubt, she earns her place in 9th position. 
---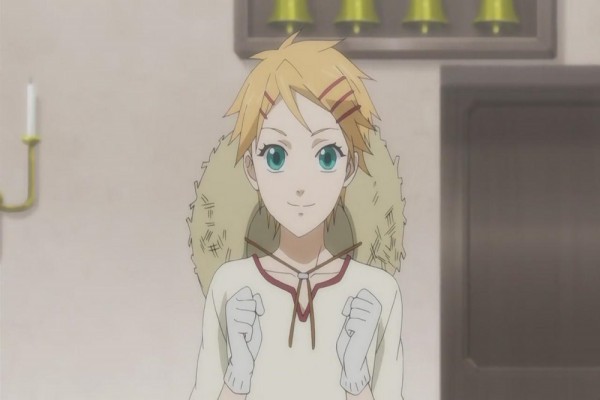 Finnian works as a gardener in the Phantomhive Household and like his peers is loyal to Ciel. He is often called Finny and was recruited by Ciel and Sebastian when he was running from a certain institution where he was experimented on, due to which he has acquired inhuman strength. He can lift any heavy objects with ease and can defeat his foes with ease, and can also stand his ground against non-humans so we have placed him in the 8th position. 
---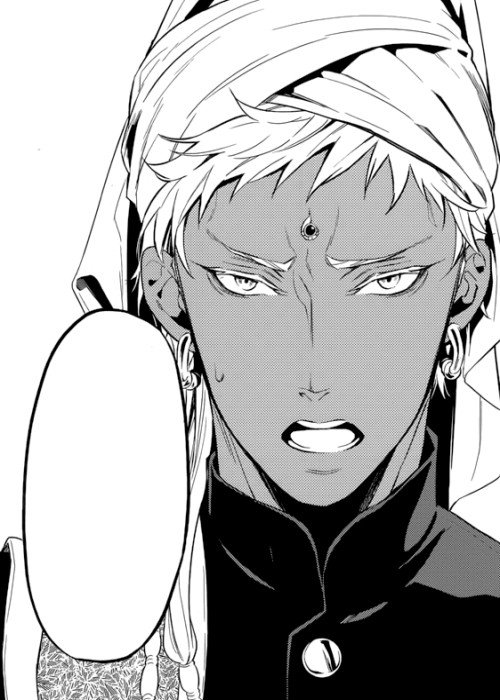 Agni was first introduced in chapter 14 of the series and he serves Prince Soma whom he deeply reveres. He is a skilled fighter and takes down his foes in a matter of seconds and unwraps his bandaged right arm when calling on the power of his faith in Kali the Goddess. He is exceptionally humble and will complete any task given by his master Soma. He also possesses immense agility and a keen perception of his surroundings. 
He is one of the most popular characters in the series and places in the 7th position as previously fought against Sebastian and even struck his vital points though Sebastian was not paralyzed due to his demonic nature. 
---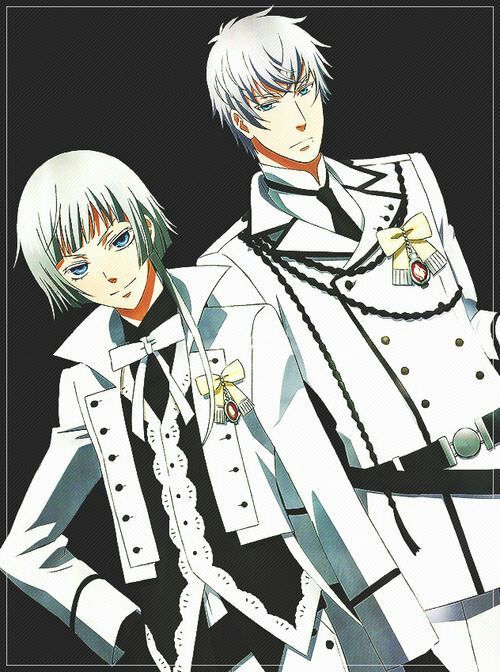 Charles Grey and Charles Phipps are together referred to as Double Charles. Both are Queen Victoria's Private Secretarial Officers and butlers and loyal to her. Both are skillful and fast in battle. While Phipps refrains from jumping into fights easily Grey readily engages in combat whenever the opportunity arises. Furthermore, Grey is manipulative and extremely shrewd and dislikes losing. But it doesn't mean Phipps shows mercy on his opponents as he can easily defeat them without any assistance. 
Their loyalty and astute nature in serving their country in the series place them in the 5th position. 
---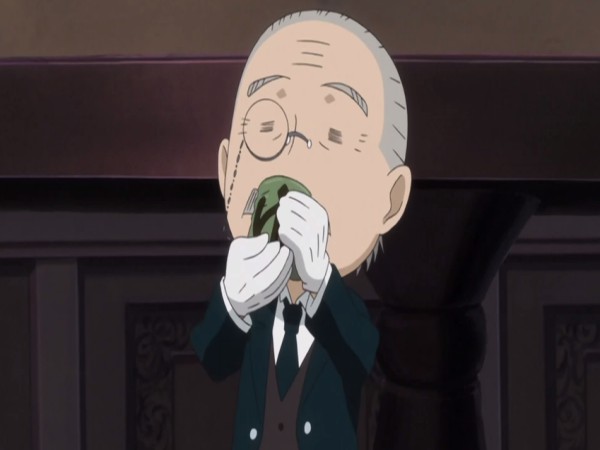 Tanaka is one of the eccentric characters in the series and is often shown in his chibi form. He is the steward and former butler of the Phantomhive household and also the only one whom Sebastian respects. Only in dire situations, he is shown in full form, and despite his old age, he is an exemplary fighter. He can easily slice a bullet in half with his katana and defeat his opponents if the situation arises.
As the eldest staff, he knows about the Phantomhive family's past as well as how it was burned down and rebuilt again. He also acts as an advisor to Ciel and remains calm in any situation. Therefore, he ranks 5th on the list. 
---
Earl Ciel Phantomhive is the current head of the Phantomhive household and the protagonist of the Black Butler series. He became the notorious Queen's Watchdog at only 12 yrs old and completes any given missions with ease. He is not a fighter but his intelligence and cunningness make up for it. 
Oftentimes he is overshadowed by his butler and other characters from the series but there would have been no Sebastion and other characters if he didn't make a contract with him or encountered them. So, in my opinion, he ranks 4th on the list if not more or less. 
---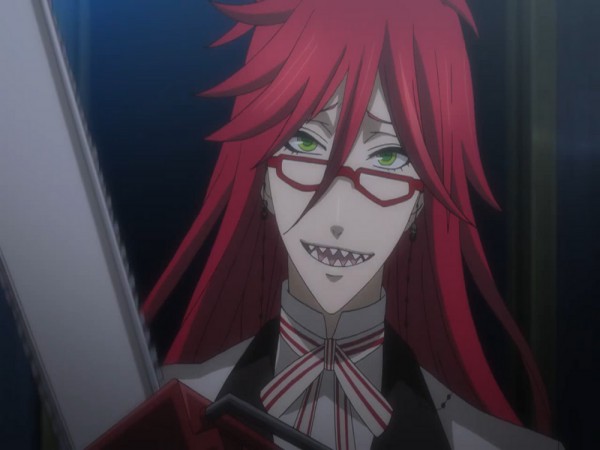 Grelle Sutcliff is a Grim Reaper and part of the Retrieval Division of the Grim Reaper Dispatch. He is another of the eccentric characters and modified their Death Scythe to operate like a chainsaw. At times he is sadistic and quiet for lack of a better term shameless in expressing his thoughts and actions. 
Besides his offputting nature, he is skilled in wielding his weapon and close combat. So, we have placed Grell above Ciel but below Sebastian and Undertaker as he can't win against in combat.
---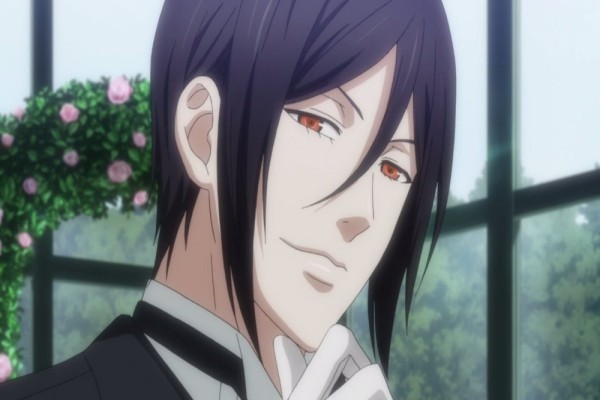 Sebastian Michaelis is the demon butler of Ciel Phantomhive and follows through with his orders without question. He is cunning and has no qualms about lying  others to gain upper hand. He is ruthless when attacking others on Ciel's order and also sadistic, even going as far as to put Ciel in nonfatal situations for his own amusement. He is a skilled fighter and confident in his ability, he uses kitchen knives as his weapon.
He is the most popular character in the series and without a doubt one of the most powerful characters in terms of both strength and reasoning. But we are placing him in the 2nd position as he lost against the Undertaker and would have died if he were not a demon.
---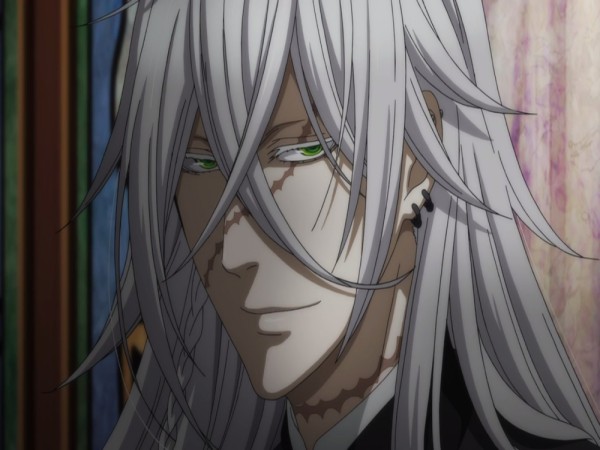 His real name is not yet known and is simply known as The Undertaker, and just like his name implies, he works as the undertaker in the Kuroshitsuji series. He is retired Grim Reaper and former Aristocrat of Evil. He is an enigmatic and eccentric individual who enjoys frightening others and provoking reactions with his strange mannerisms. Also, he is only willing to provide information to people only if they manage to make him laugh.
He is quite mysterious as his background story has not been revealed yet and when tried to leave Grim Reaper Dispatch, he destroyed half of its headquarters. Besides wielding Death Scythe he is also skilled in close combat. In Luxury Liner Arc he easily defeated Grell, Ronald, and Sebastian. So, we have placed him on rank 1.
Read the Black Butler series on any paid platforms and watch its anime on Netflix.
---
Follow us on Twitter for more post-updates.
Also Read-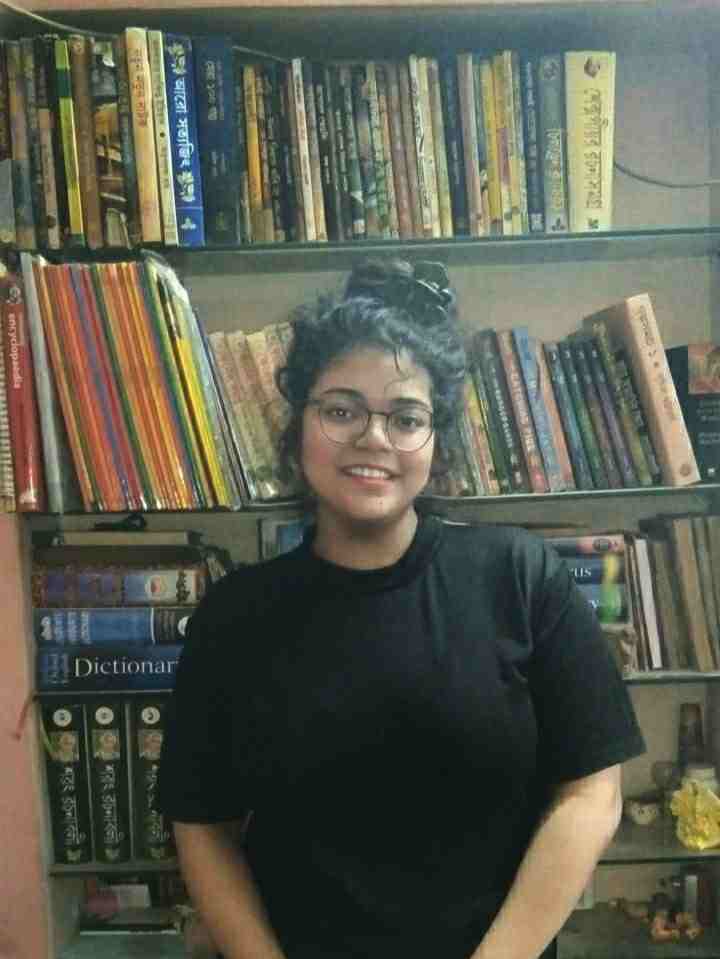 Namrata is a nature lover and frequently spends their time making elaborate plans of settling near the banks of Manasarovar lake with their best friend. If not, then they can be found reading mangas, books, comics, or science journals. Quite interested in science and will start talking about its endless theories if given the opportunity.