Last updated on May 31st, 2022 at 12:26 am
This post is updated based on latest information. 
After a short wait, My Hero Academia chapter 353 spoilers shall be here to show us more about Shoto and Dabi's fight. MHA has picked up quite a pace since the Decisive Battle. The latest chapters are filled with insane artwork as well as exciting plot twists. Therefore, let's look at what we know so far.
The previous chapter summed up the incredible character growth of Shoto. The chapter began with a short glimpse of events before Class-A left for the decisive battle.
We see Shoto explaining his new moves to Midoriya. He explained that by using both his quirk at the same time, he achieved equilibrium in his body. While keeping his heart as the center, he created a "cold fire." Kaminari confirms this when he touches Shoto's flames; they didn't burn.
However, Shoto admits that he isn't able to maintain it for long. As a result, his cold fire fizzles out.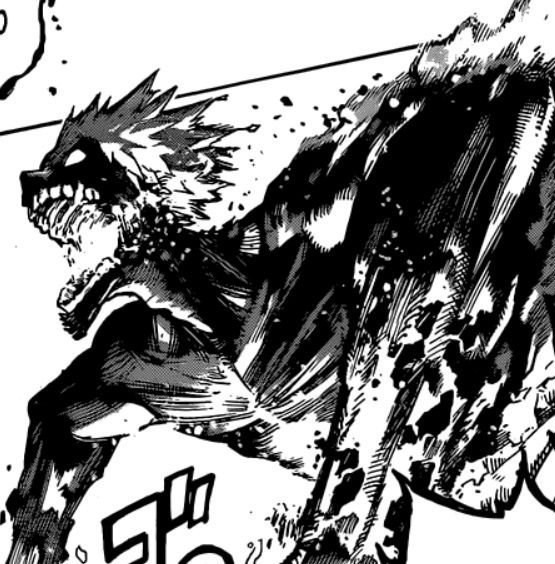 Right when the explanation is done, the story shifts to focus on Dabi and Shoto's fight. As cruel as Dabi's words get, Shoto shuts him down with his. He lands two of his newly achieved powerful moves- Freezing Impact Burning Ice Blades and Great Arctic Tsunami.
Before landing the last move, all his memories filled with everyone from Class-A flashes. He expresses how he is grateful to everyone and how they helped him grow as a person. He thanks all of them for making him feel at home & safe, something which he hasn't felt before.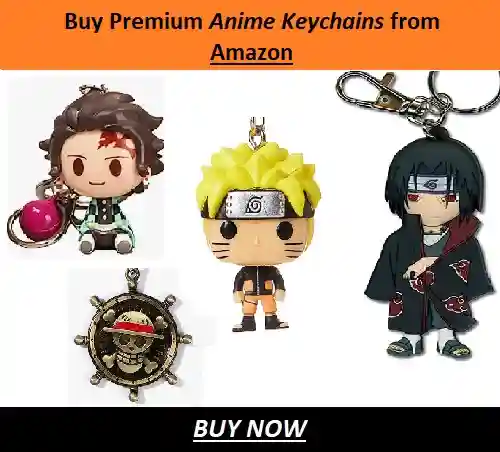 With these feelings in his heart, Shoto lands his final attack on Dabi, overpowering Dabi's mighty blue flames. The chapter ends on this emotional cliffhanger.
My Hero Academia Chapter 353 Spoilers-
Finally, the raw scans and spoilers of My Hero Academia Chapter 353 has been surfaced. It seems like Dabi may not die in the next chapter. Let's discuss the confirmed spoilers.
According to the various panels, My Hero Academia Chapter 135 will begin with the

aftermath of Dabi vs. Shoto fight.
Dabi will turn into ashes, but suddenly a small light will start

glowing from his chest.
On the other side, we will see the few panels of

flying U.A., with Bakugo smiling and saying that it was obvious that Shoto would win.
Note: The final result of the fight,

Shoto wins.
In the end, we will see Iida confronting Shoto, and Shoto will refuse to recognize him. It seems like he will be in great trauma. 
Below we have attached the raw scans of My Hero Academia Chapter 353.
#MHASpoilers #MHA353
//
STOP OH MY GOD??????? IM GONNA START FUCKING SOBBING YOU CANT JUST SPRING THIS ON ME pic.twitter.com/4keYC1vp7y

— izzy ☾ ✦ (@acidicbkdk) May 19, 2022
THEY BOTH DESERVE SO MUCH BETTER#MHA353 #MHASPOILERS pic.twitter.com/Qh6WHtnAL2

— sol (@DabiLovingHours) May 19, 2022
Predictions:
Now that Shoto has achieved what Endeavor dreamed of and even froze Dabi's flames, he is so close to reaching his full potential. Yet again, he proved that he is going to be one of the strongest characters in MHA.
The previous chapter's cliffhanger suggests that Shoto is willing to straighten his broken relationship with Dabi. However, it isn't easy to imagine Dabi even willing to talk or live. But the overall plot progression suggests that Dabi might survive his suicide battle after all.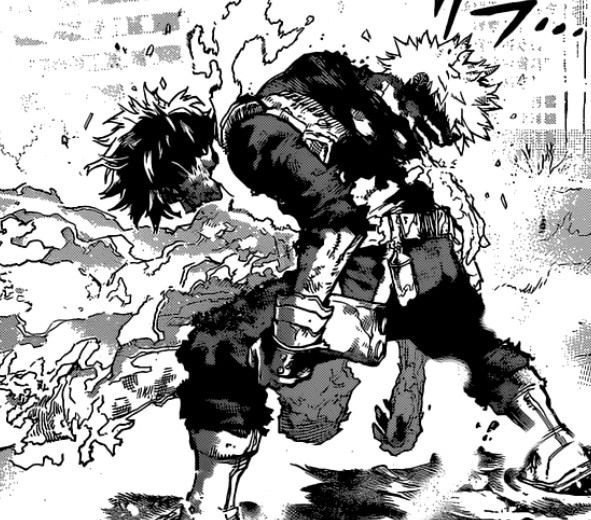 It is also important to note that the chapter mentioned Shoto unleashing his powers beyond his current limits. Therefore, it would be difficult for him to land another attack.
Now we shall see how this battle continues because both Dabi and Shoto have reached their limits. We also don't know if Shoto's cold fire has any negative impact on his body if used too much.
Additionally, the previous chapter didn't give more information about the other battles that are simultaneously going on. We didn't get any information about Midoriya, who is desperately heading to fight Shigaraki.
The next chapter might likely shift the focus to that. More so because Dabi and Shoto's fight is approaching its conclusion and an emotional one at that.
---
My Hero Academia Chapter 353 Release Date-
My Hero Academia Chapter 353 will be out on May 22th, 2022, as per the schedule. Hopefully, there will be no break next week. The previous chapter builds up an emotional conclusion to Dabi and Shoto's fight. Maybe we should keep tissues handy for this one.
---
Where to Read My Hero Academia Chapter 353-
My Hero Academia is officially available to read on Viz Media. The latest chapters are available to read free of cost. Therefore, if you wish to keep up with the manga, you may follow it there. Additionally, you can also purchase their subscription to access all the chapters of the manga.
We will be back with more articles containing spoilers, raw scans, release dates as well as fans' theories of various other manga and anime. Until then, stay tuned and happy reading!
References-
Image Source: Viz Media
---
Do small things with great love. 
Follow us on Twitter for more updates.
Also Read-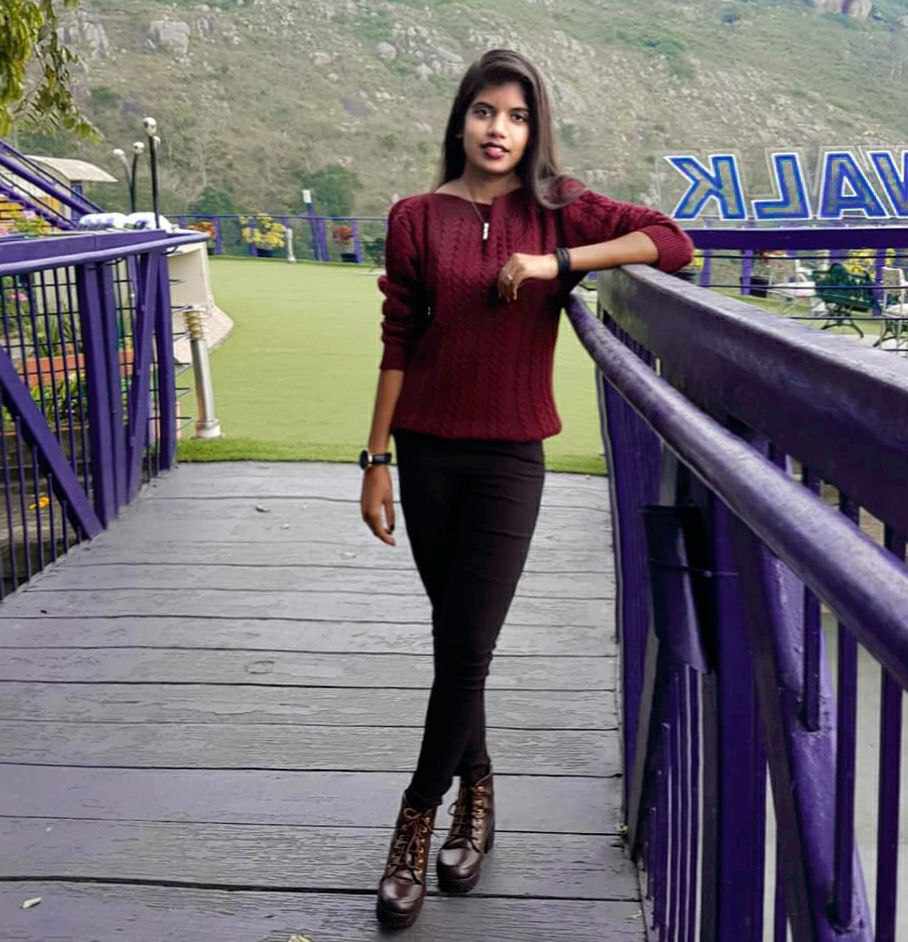 Starting off with love for medicine and plans for pursuing it, I found myself drawn to a mismatched career in Hospitality & Tourism. Little did I know that my passion and love for literature had always been by my side. Therefore, here I am now, sharing my words on multiple amazing platforms, one of which is Otakus Notes. What better way to put my abundance of love and knowledge of anime, manga, k-drama and webtoons, to use!